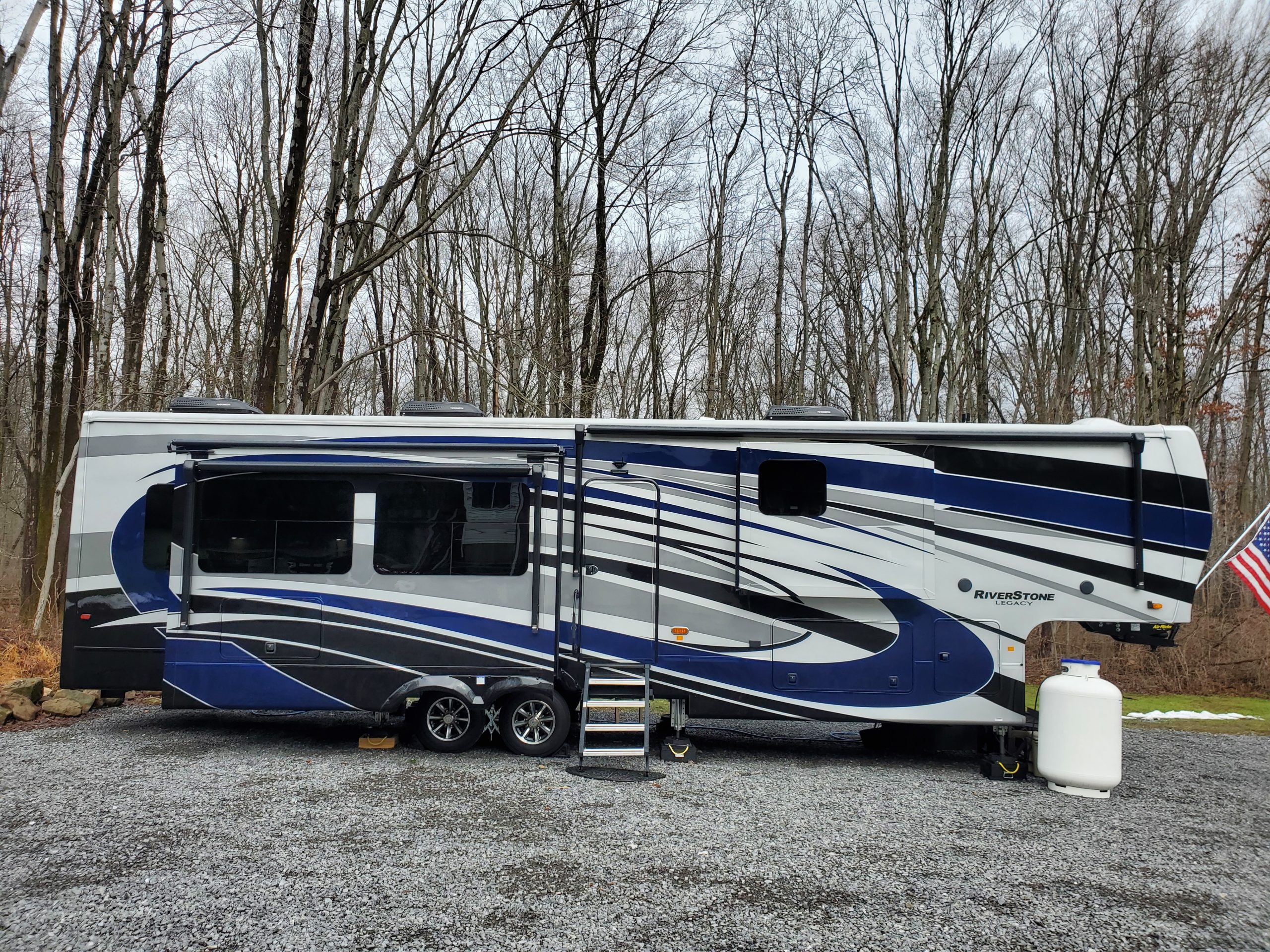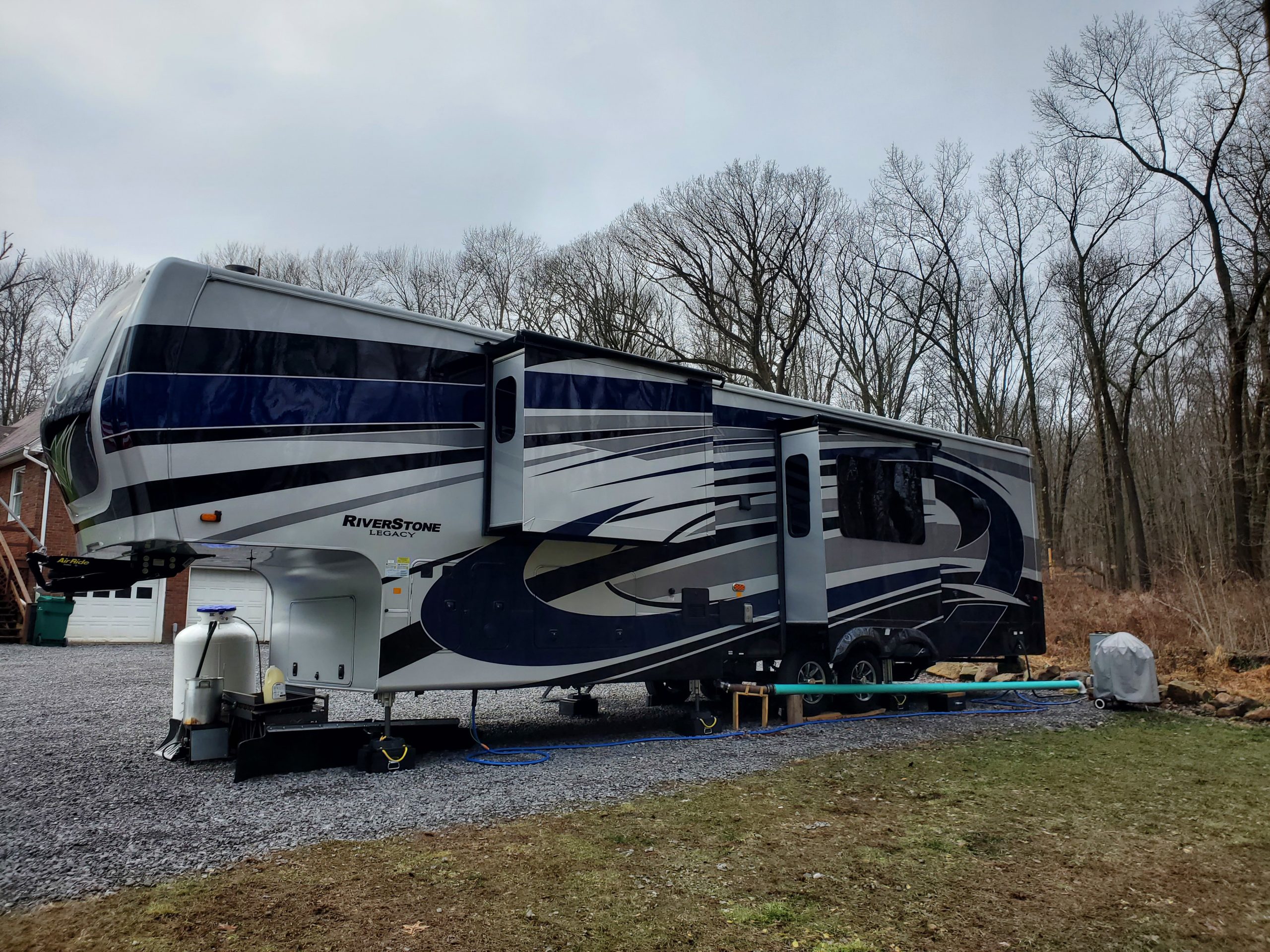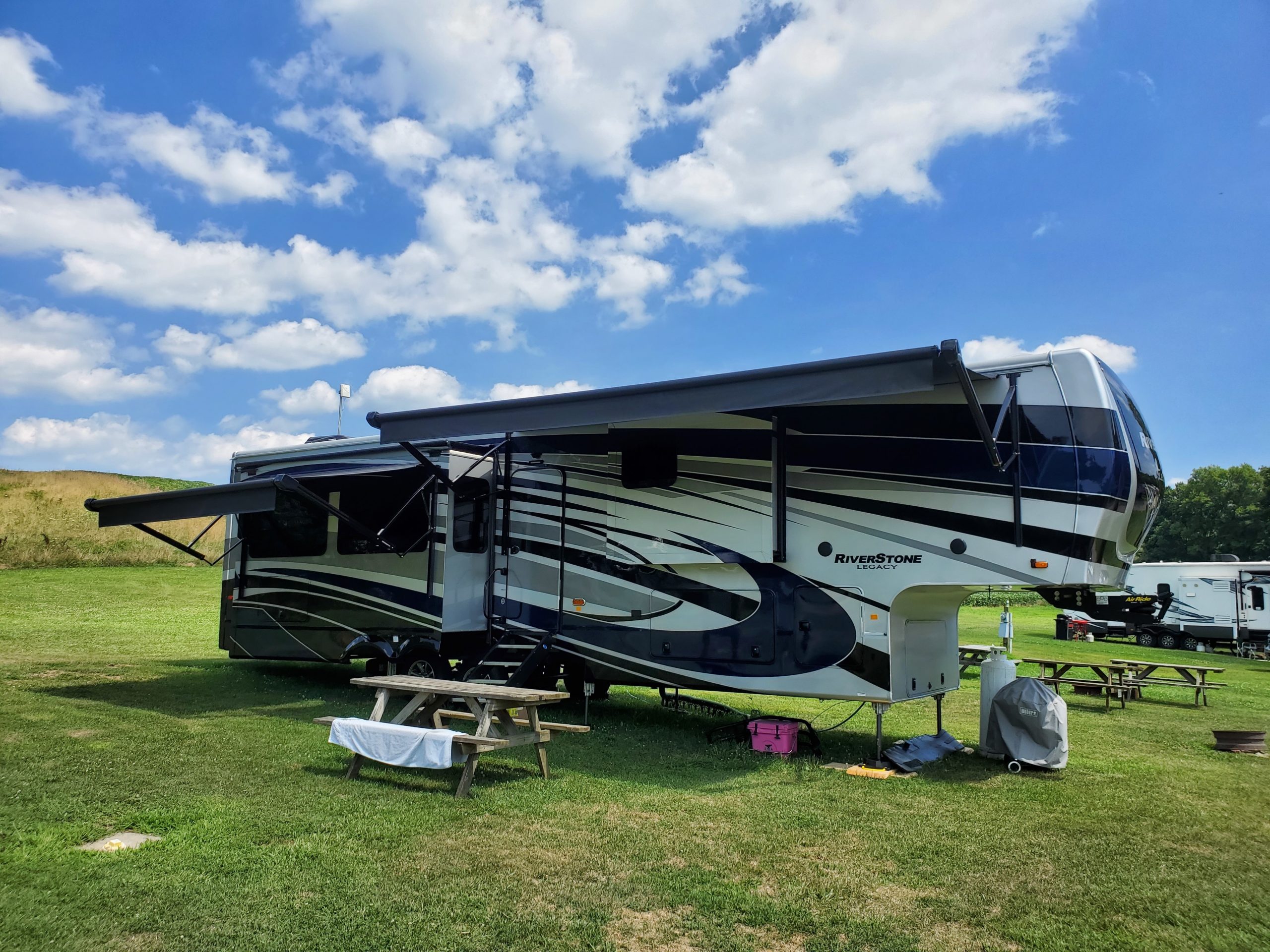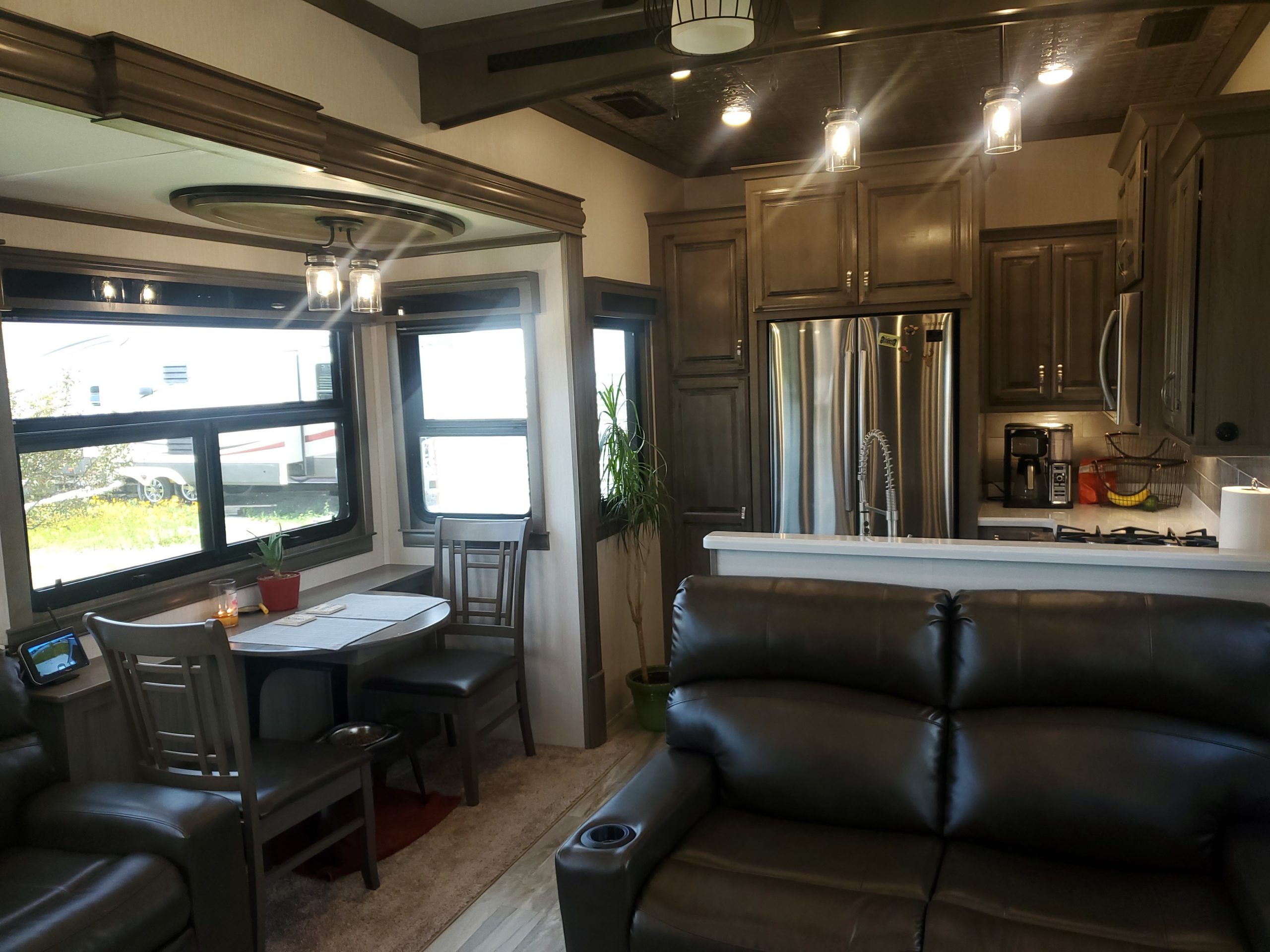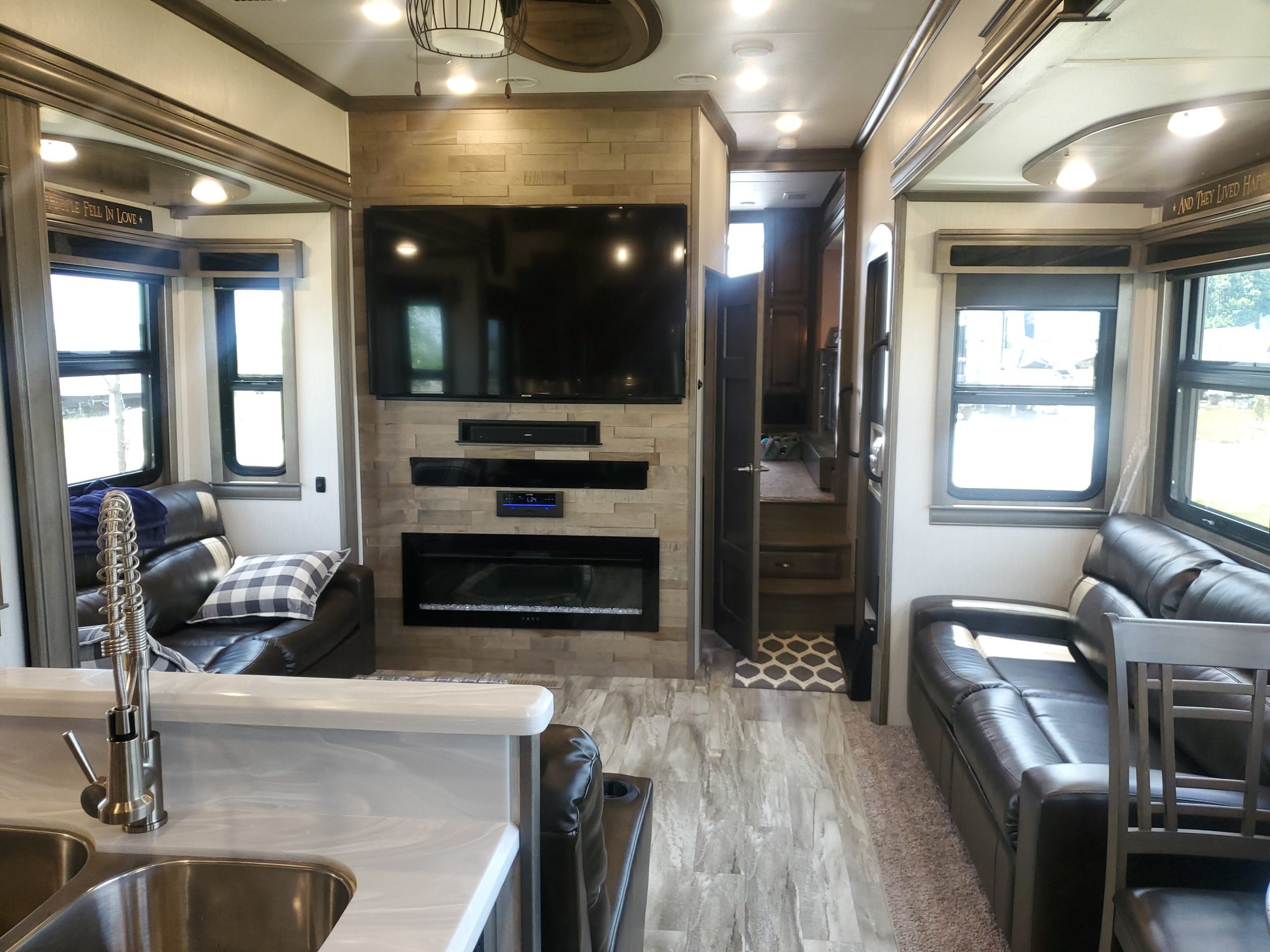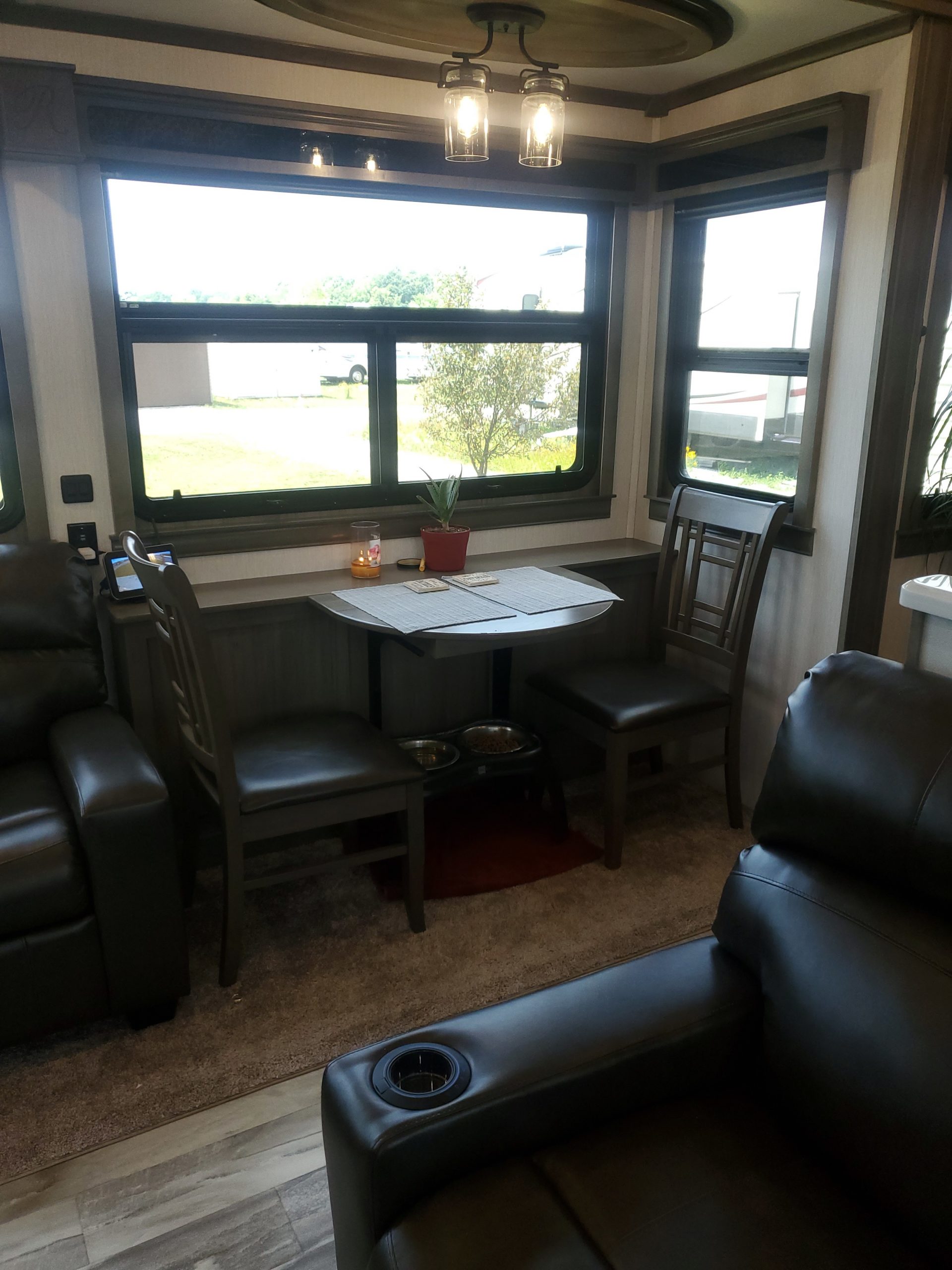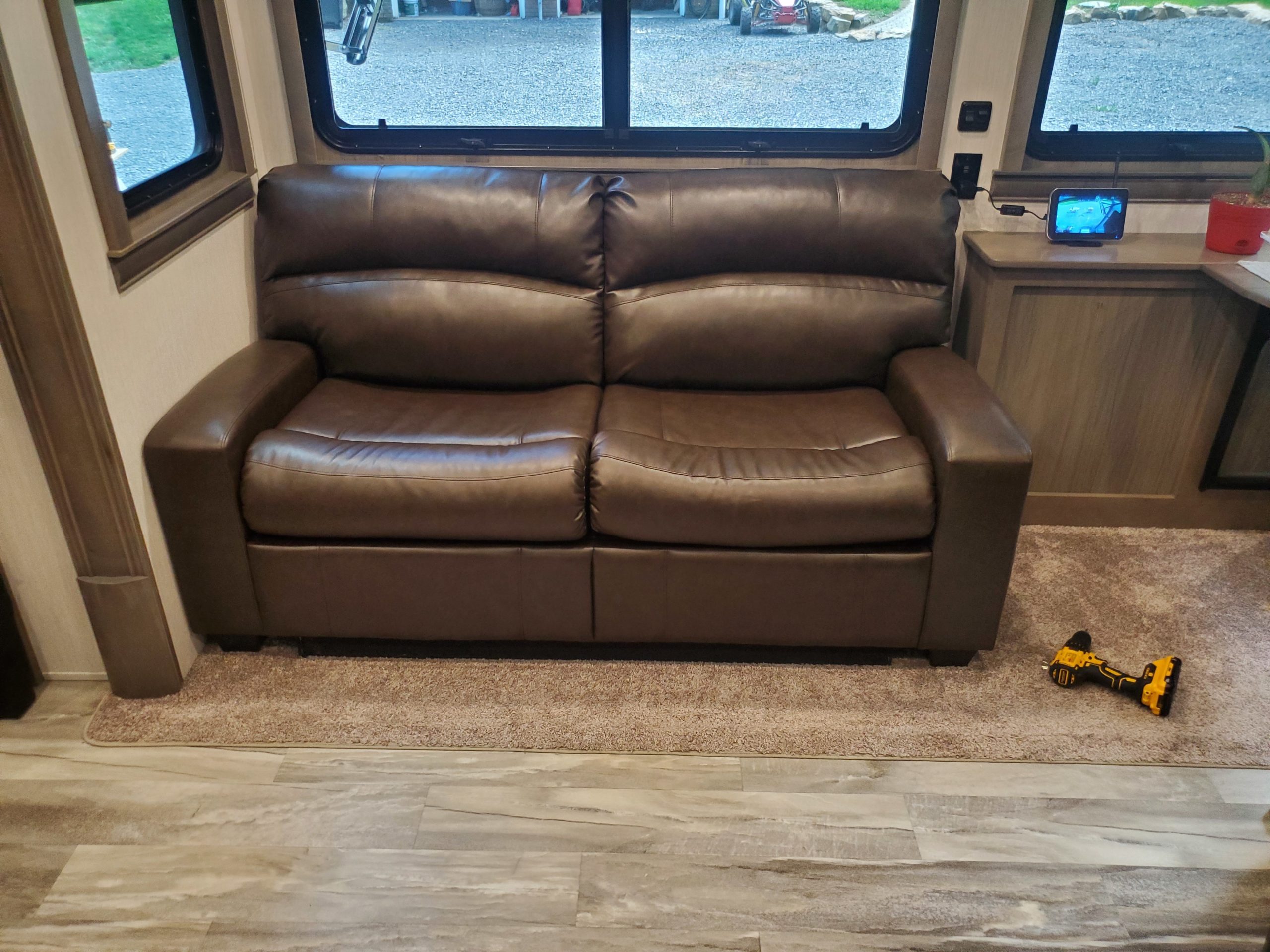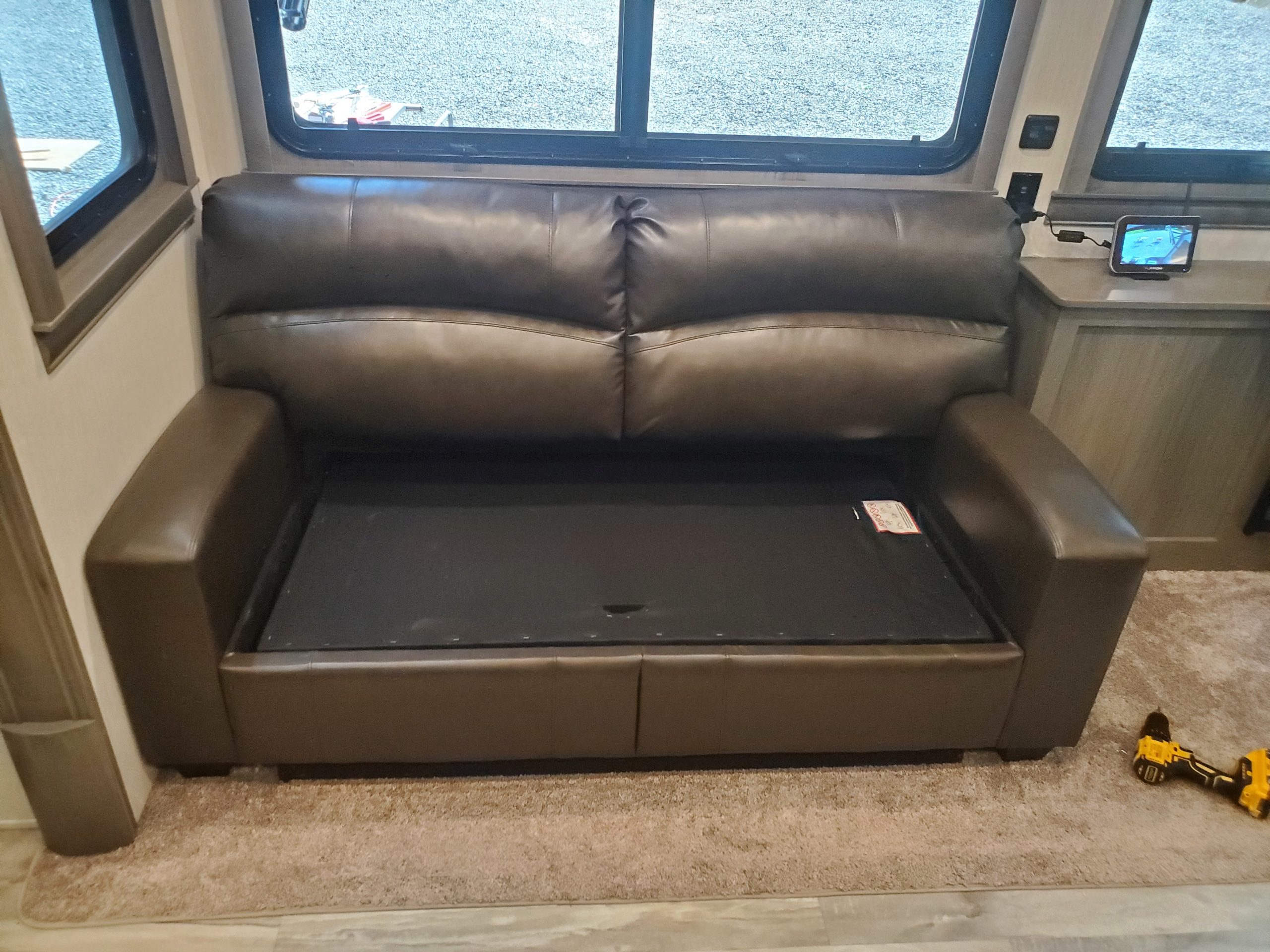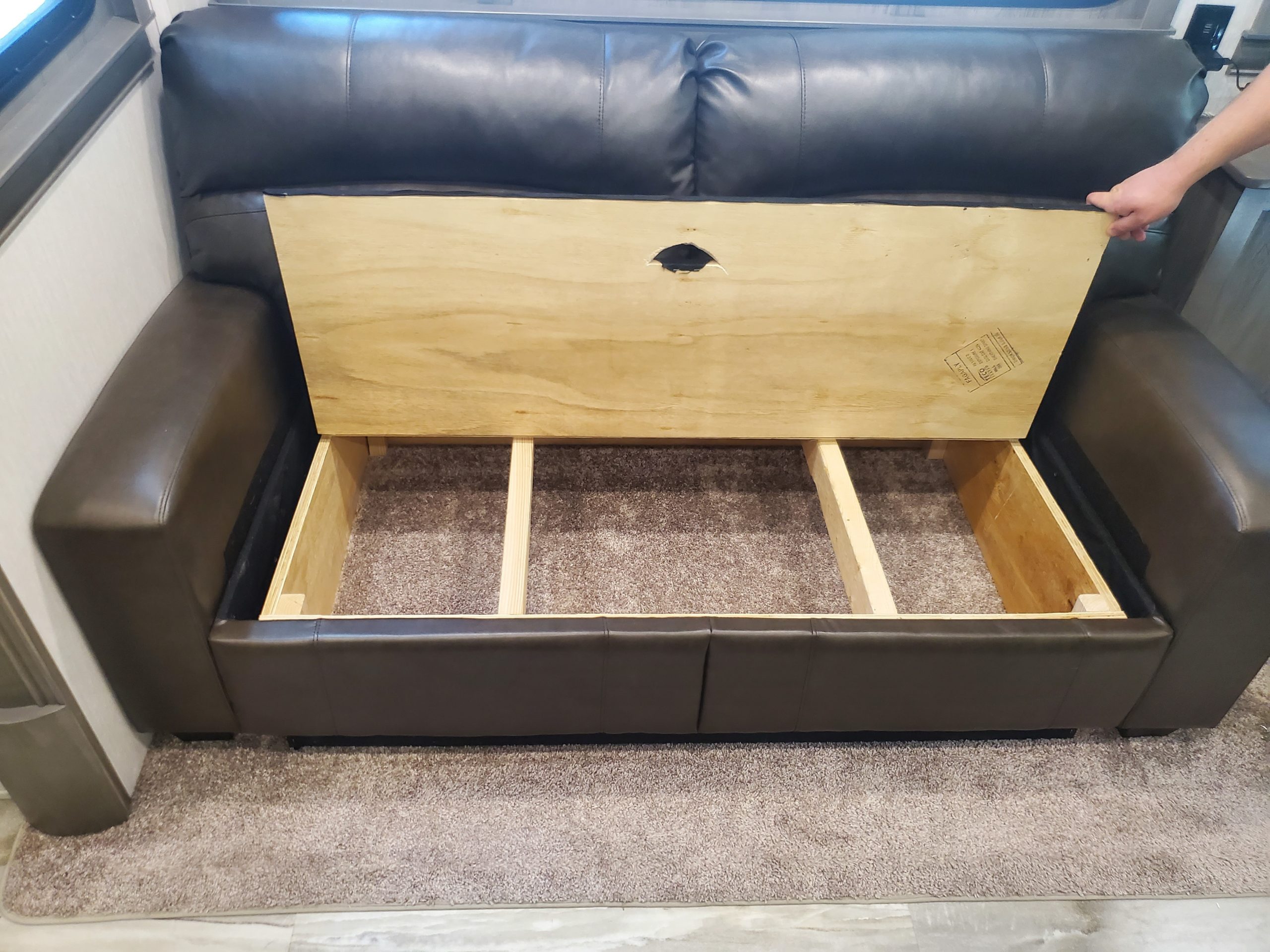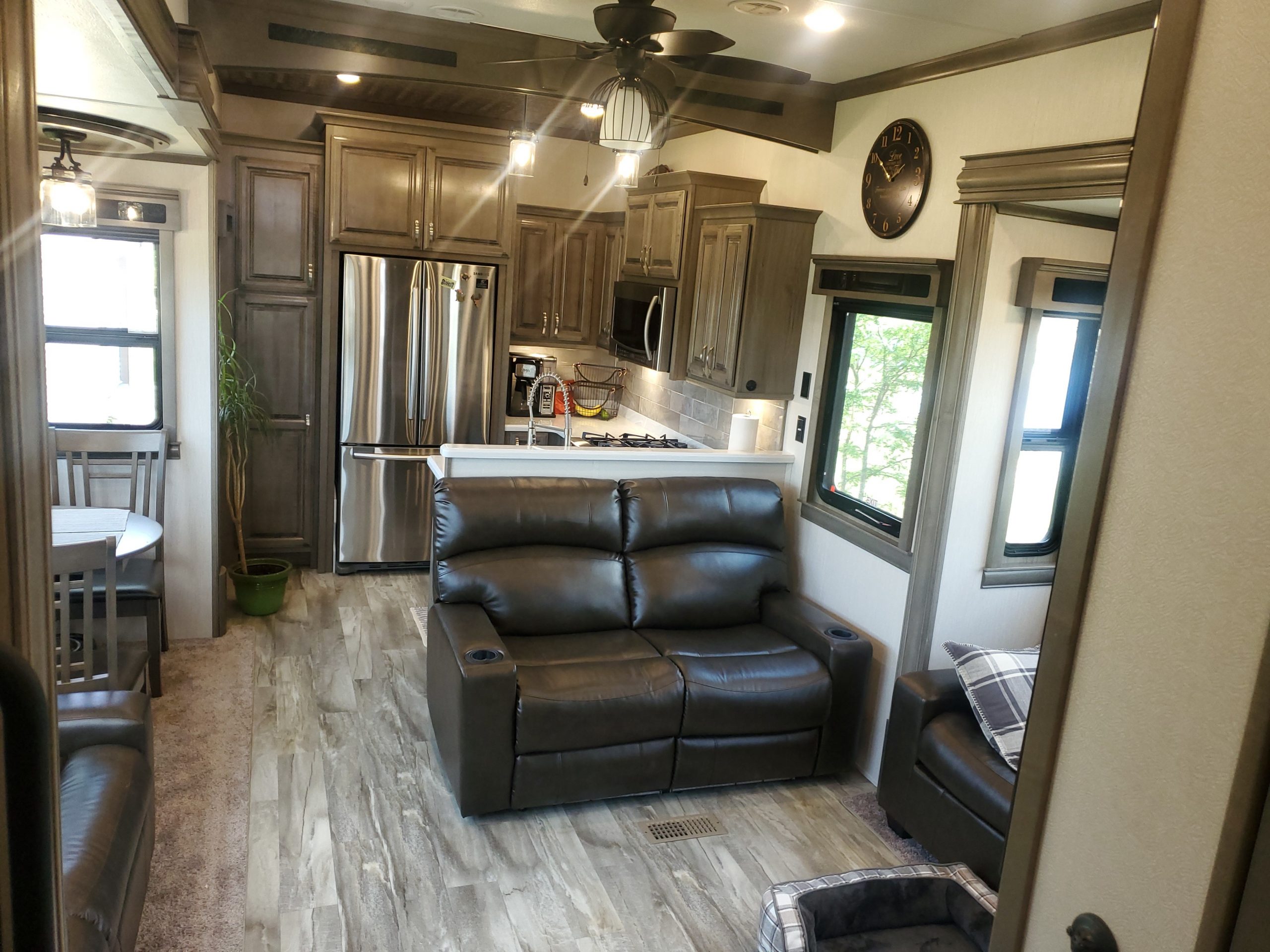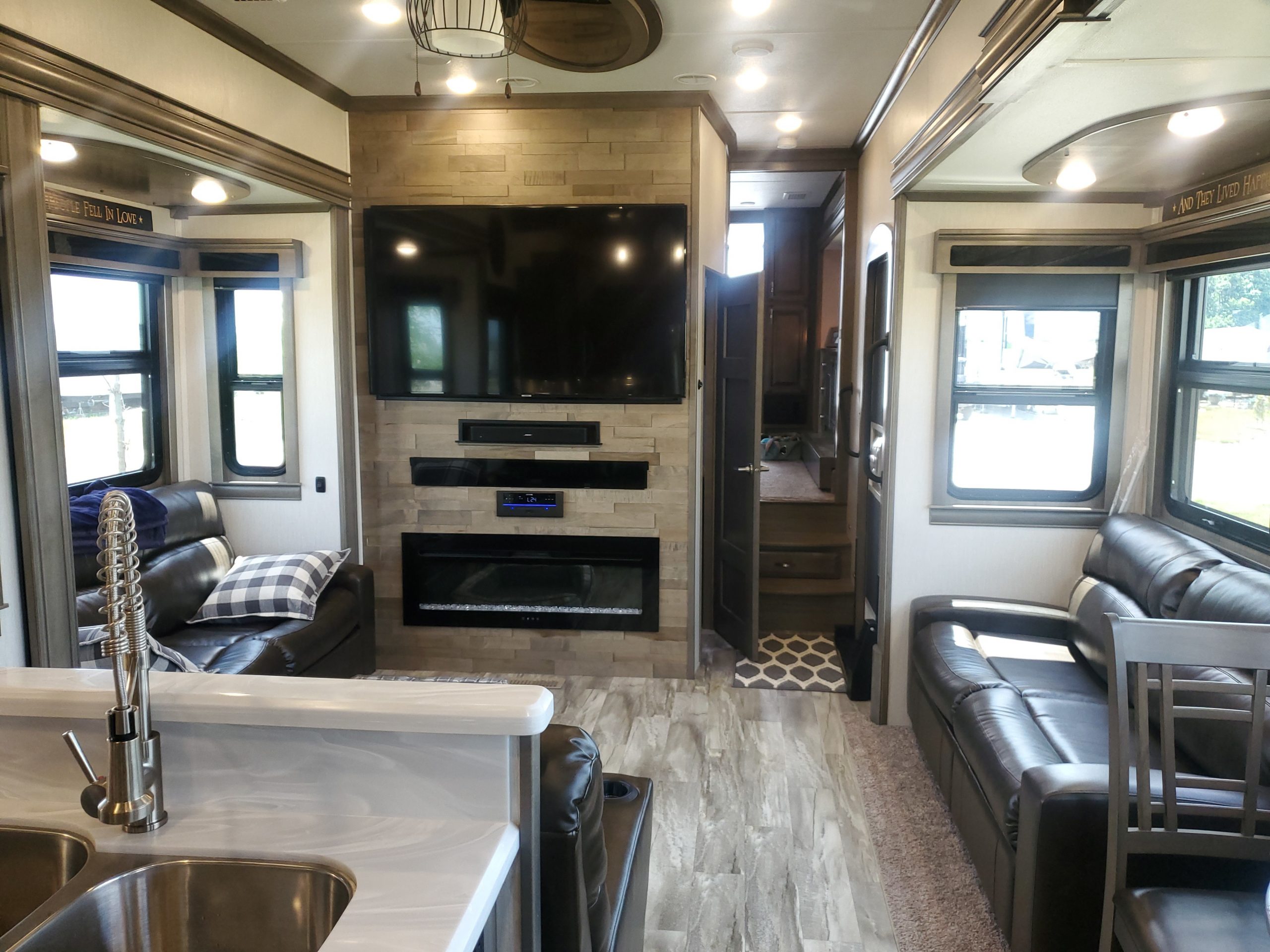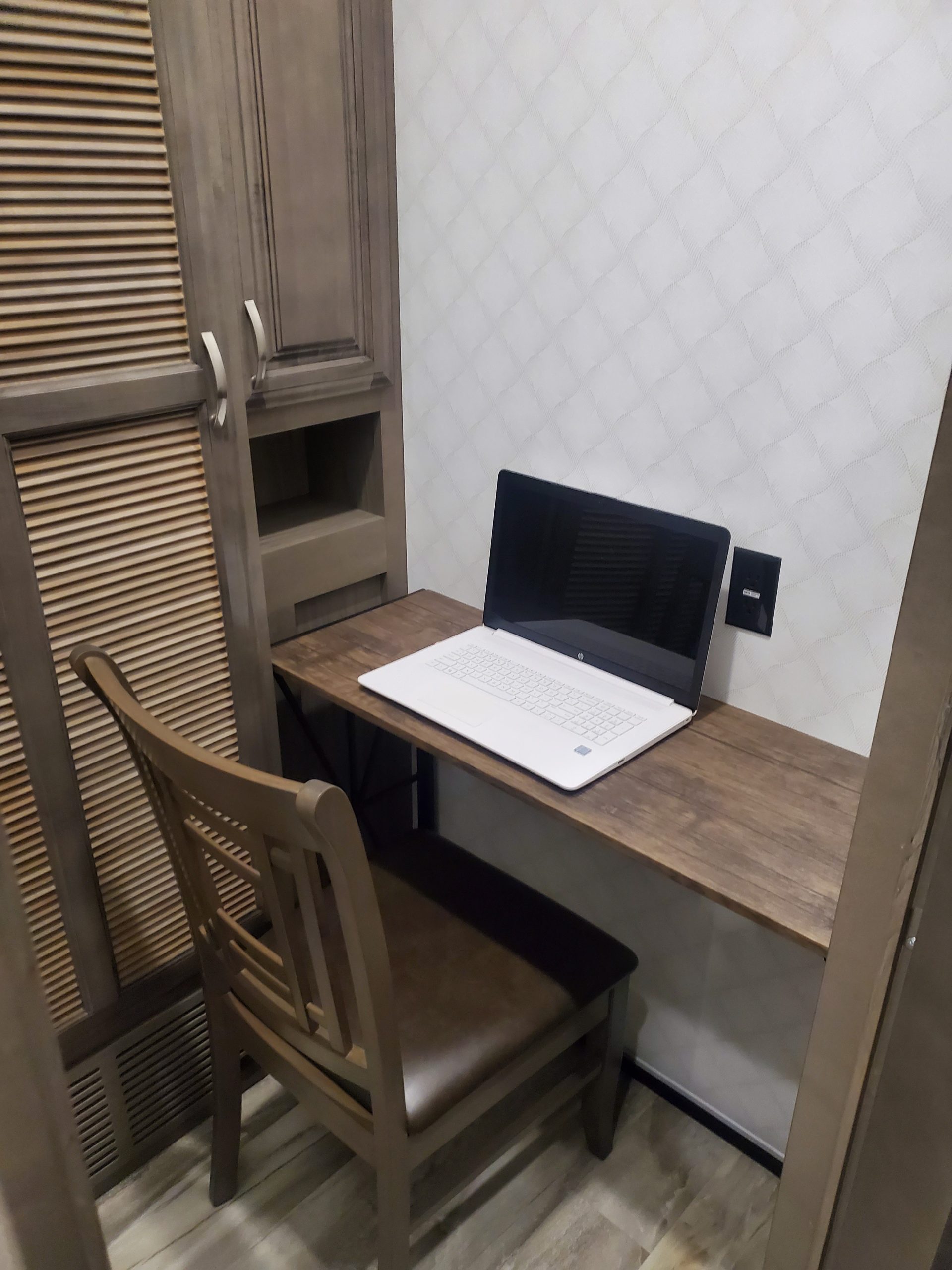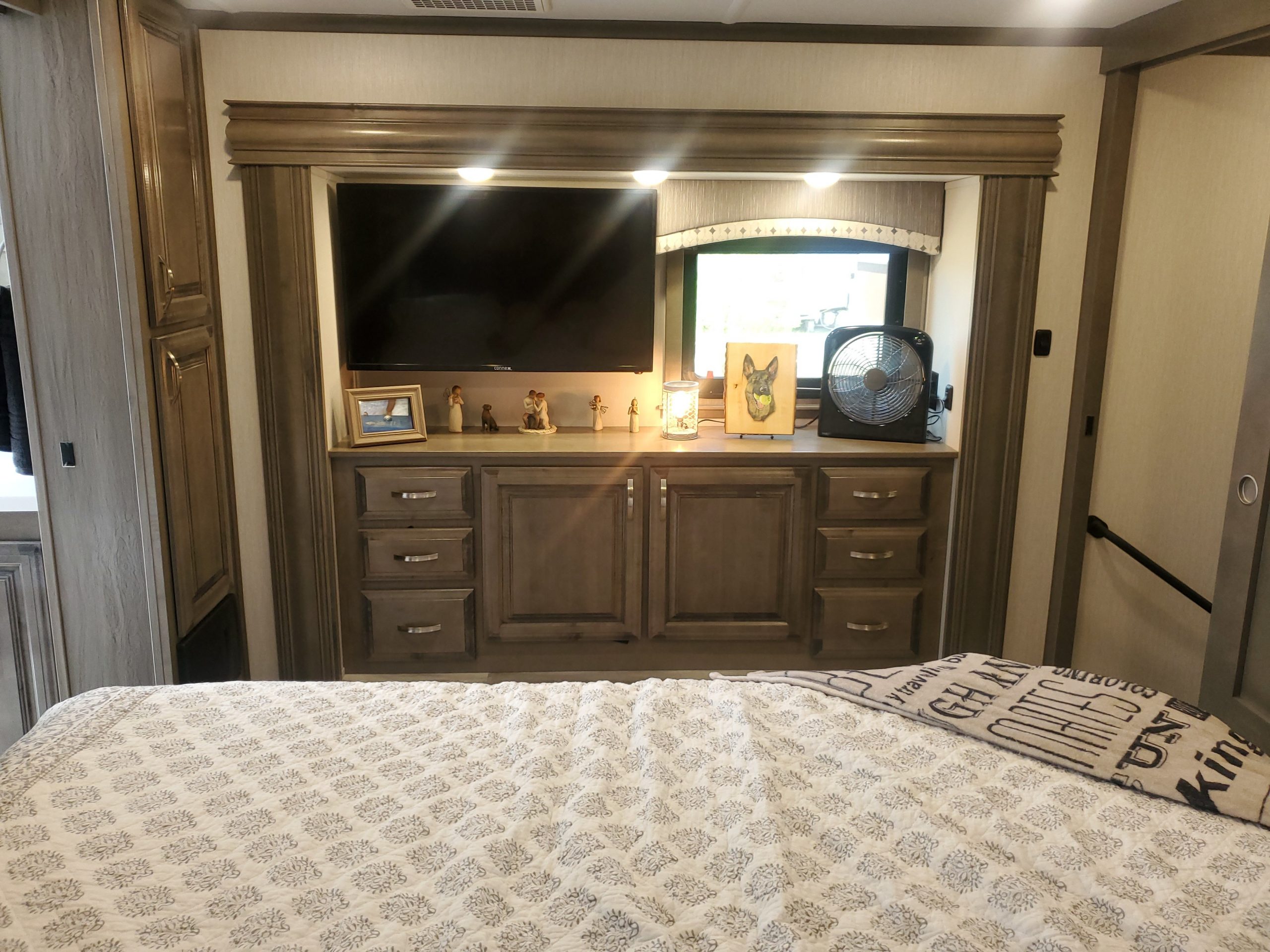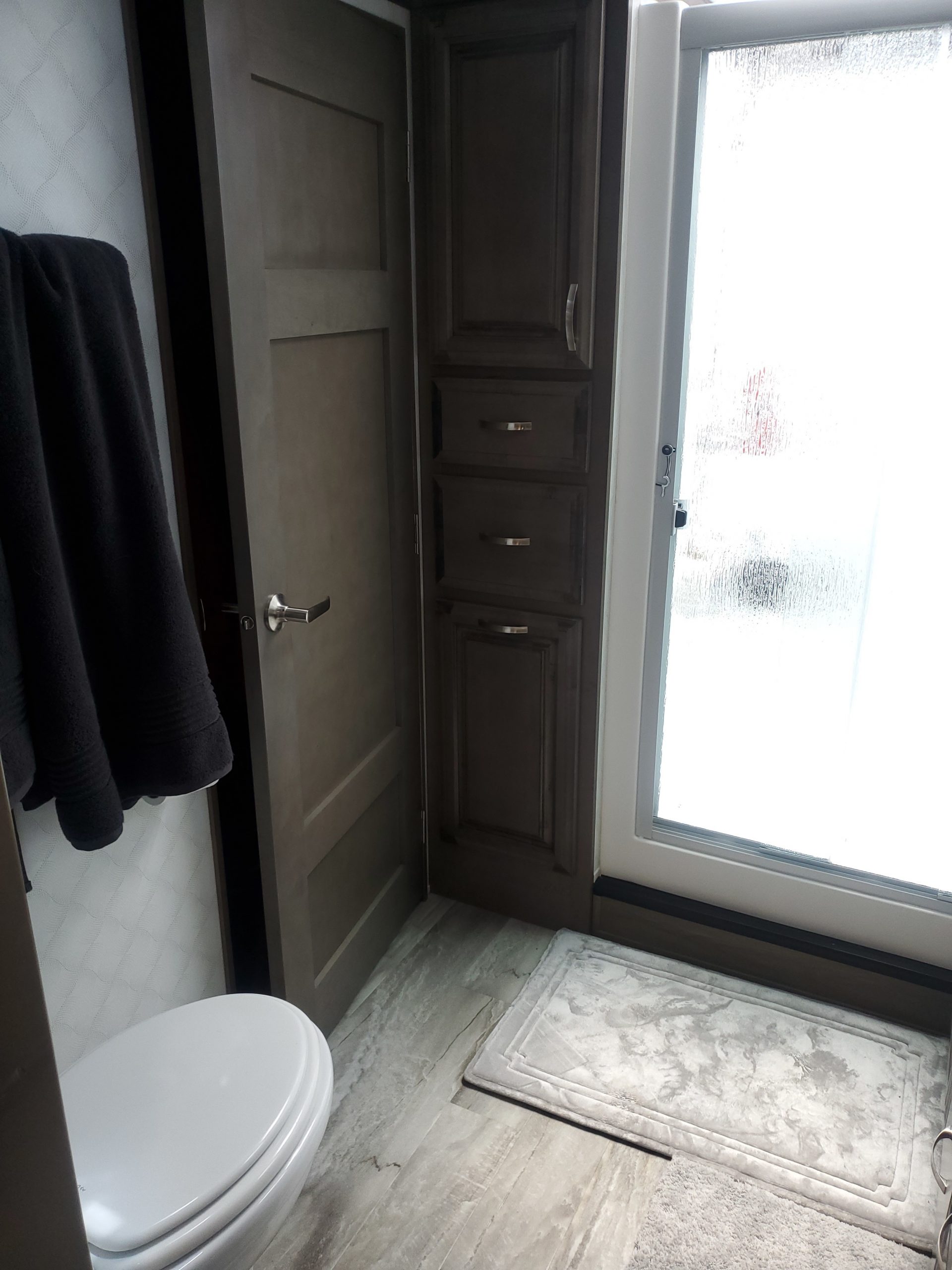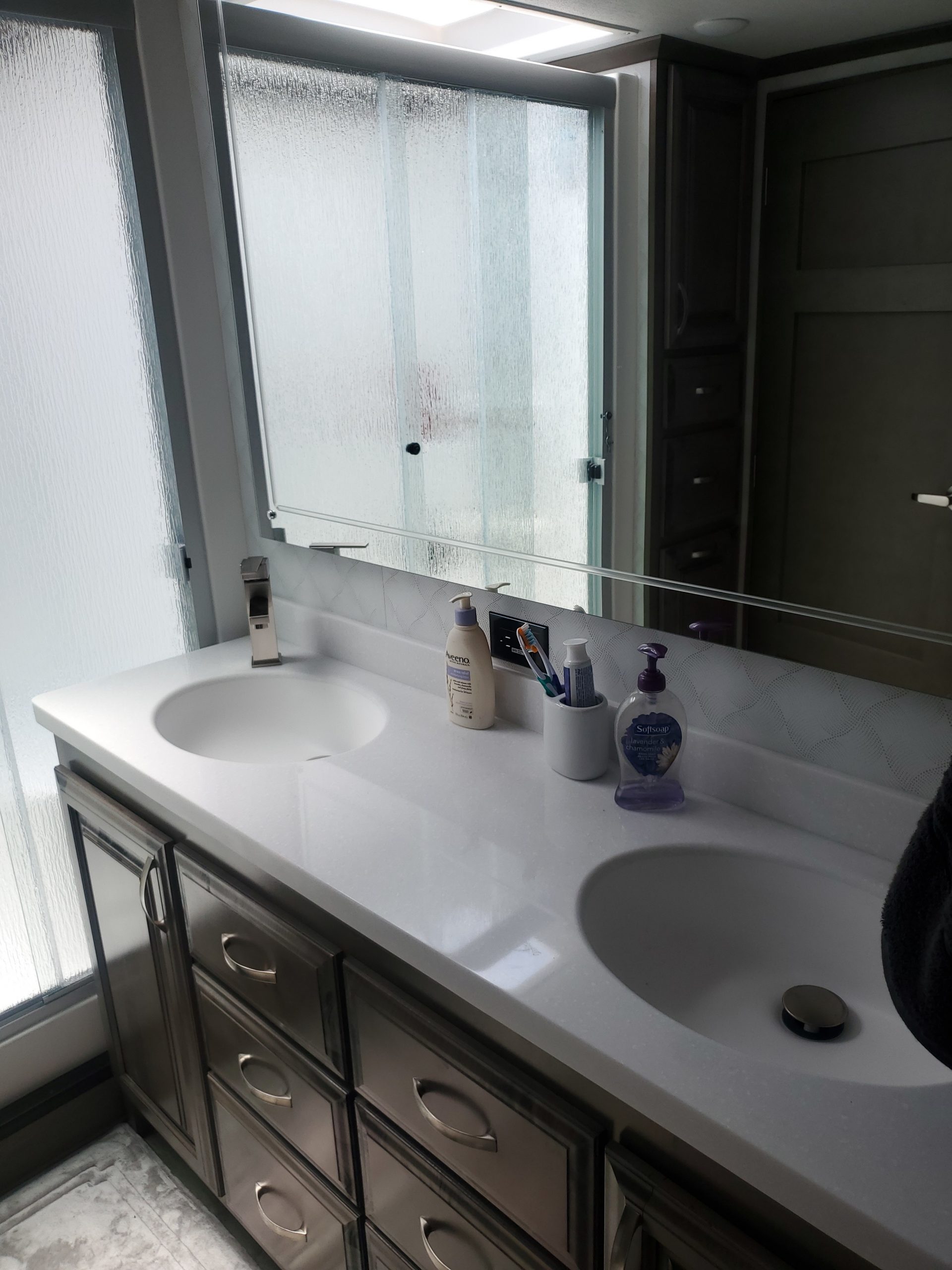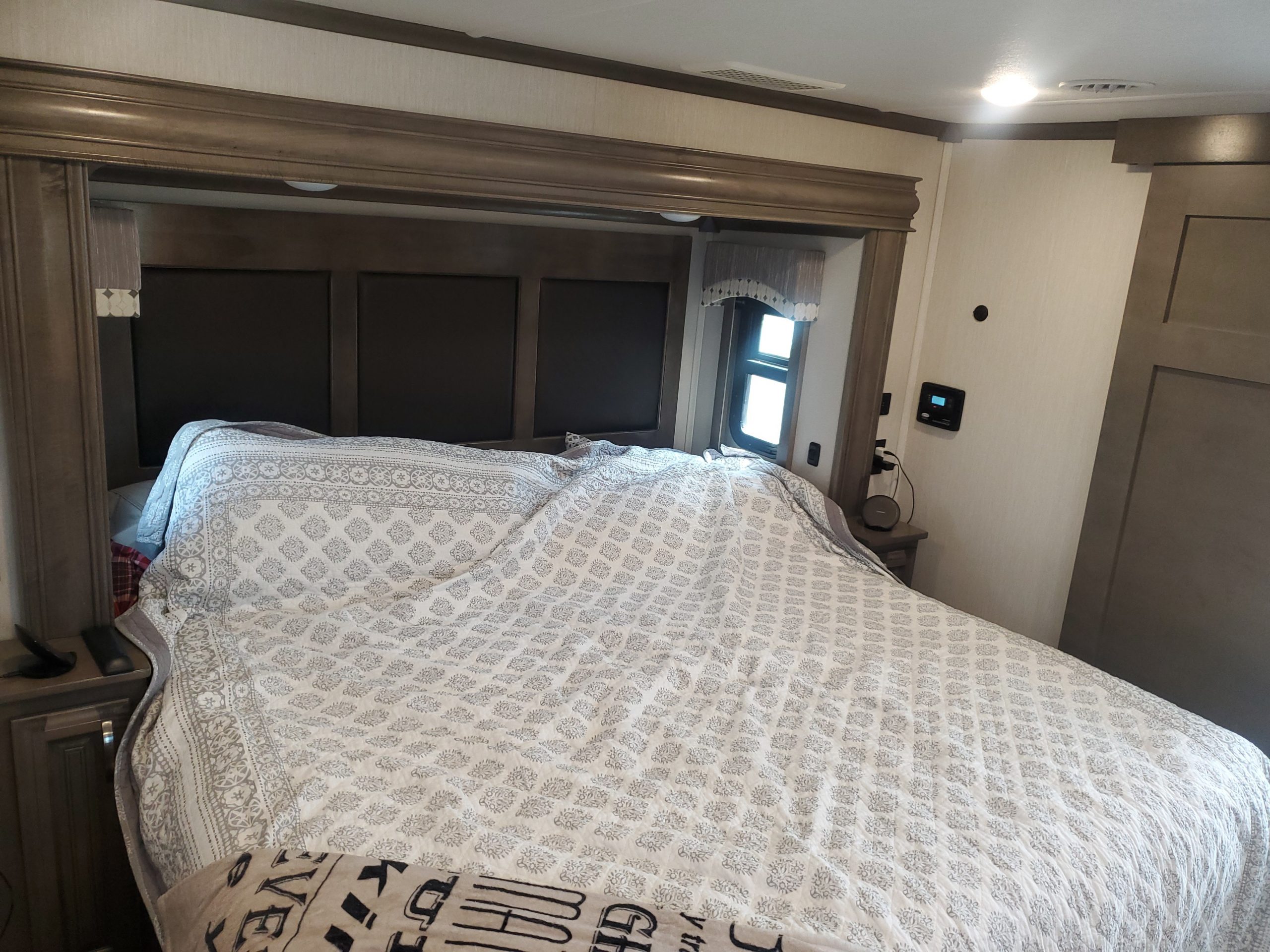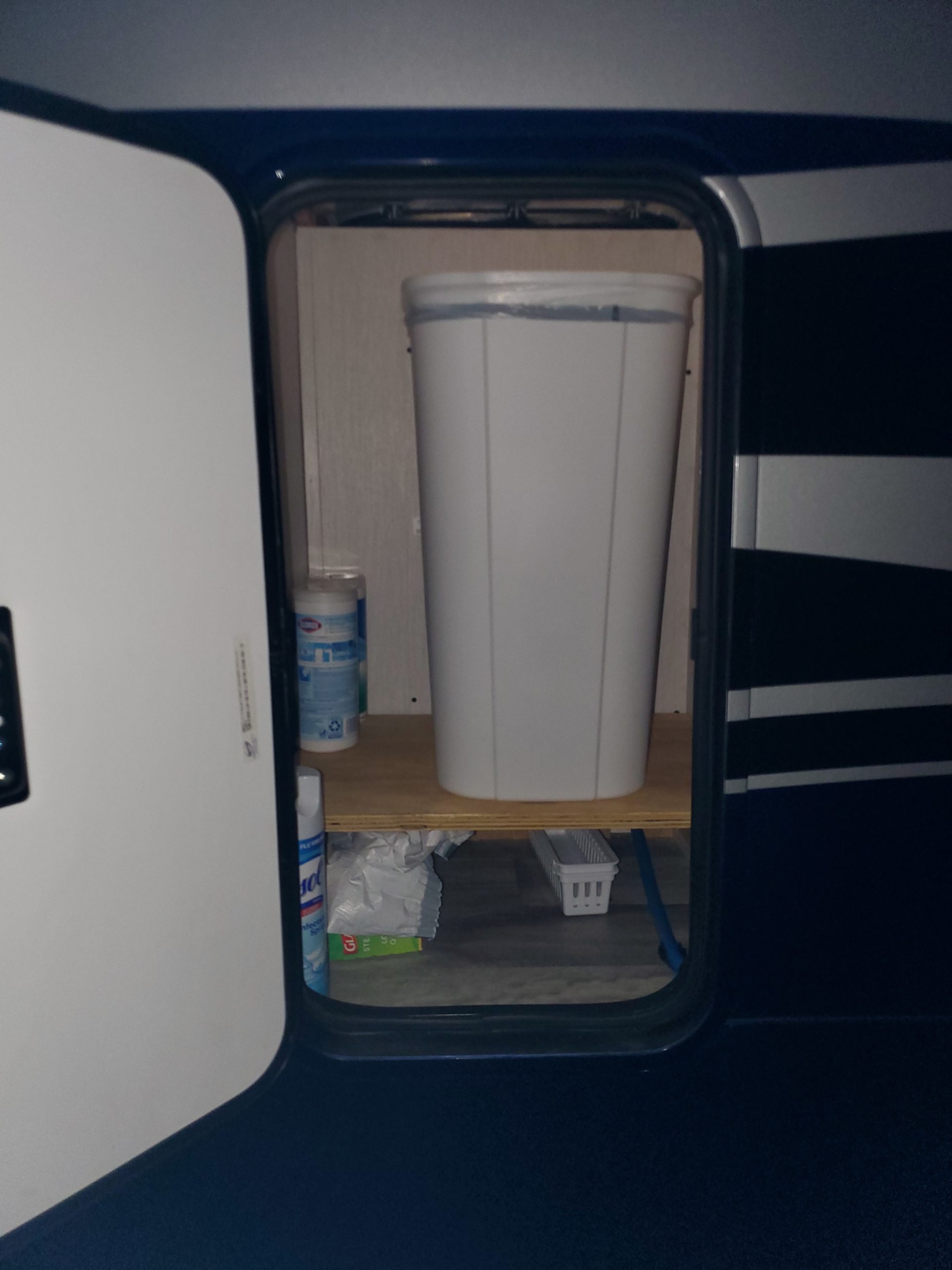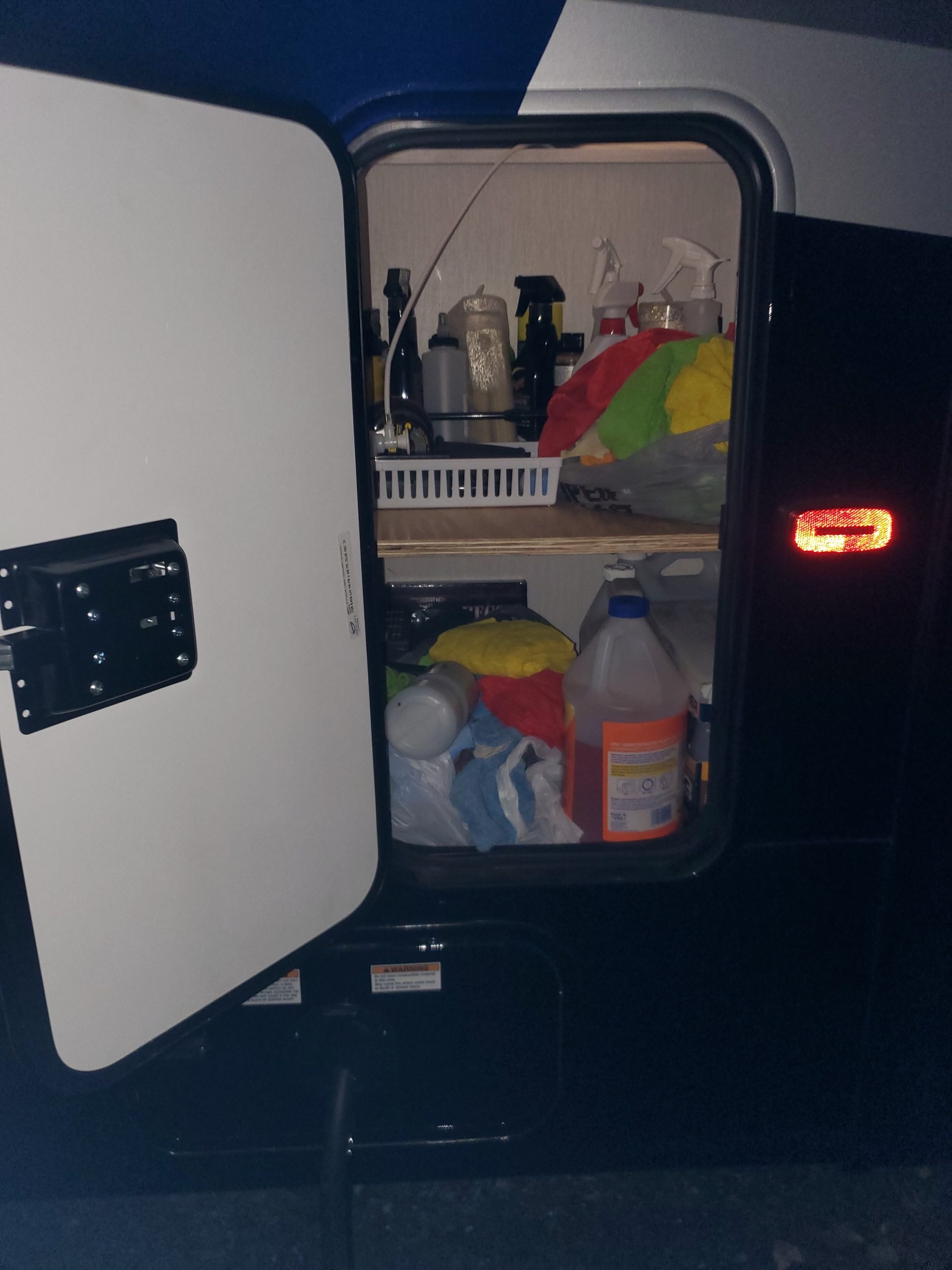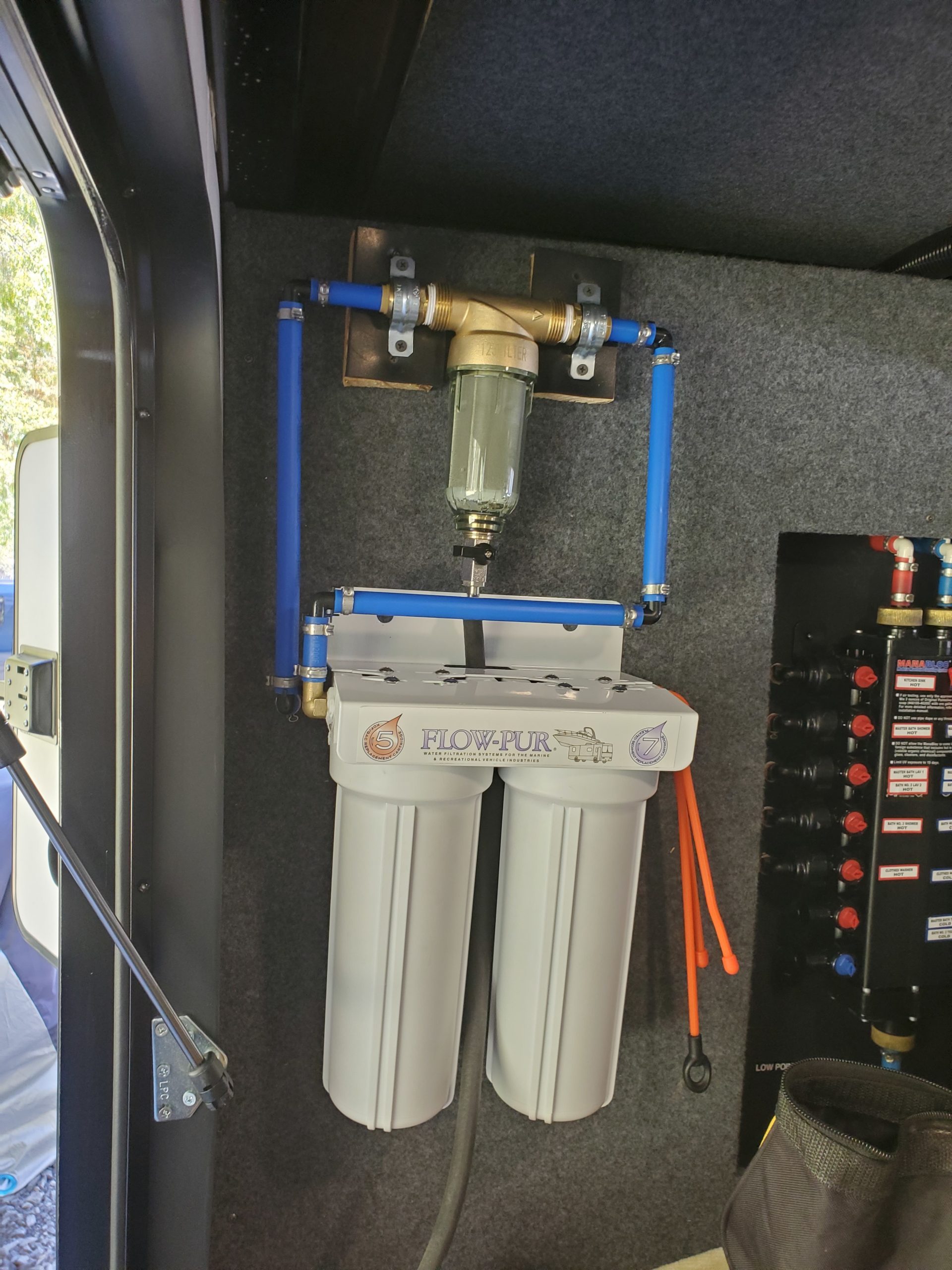 2021 Forest River Riverstone Legacy
Jackson Center, PA, 16133
Features:
Length: 42 ft.
Leveling Jacks: Yes
Slides: 4
Awnings: 2
Sleeps: 4
A/C Units: 3
Exterior: Blue w/ graphics
Interior: Grey
Description:
2021 RIVERSTONE LEGACY RKFB we ordered this unit with the half bath vanity and toilet deleted to be used as an office/laundry room.The plumbing for the 1/2 bath is all installed.Blue thunder full body paint, grey Juneau interior with the dark chocolate furniture. Double rods were added in the closet, bedroom fireplace was deleted and opted for cupboards, the dishwasher was deleted and opted for the drawers. I took the sleeper out of the doorside couch and built a storage chest in the couch. I had a water filter system installed in the underbelly next to the water manifold system. Added an outlet at the end of the kitchen sink and another outlet in the 1/2 bath. Slide toppers, gen prep, lci wast management system, good year tires, disc brakes, tpms system, 4 camera observation system with 7 inch remote screen, pepwave cellular internet router with mimo antenna, air ride pin box, 4 interstate deep cycle battery's. Snap pads are installed on the 6 point leveling system i have also made wood blocks for under the levelers many extras will go with this trailer as we are getting out of trailer life. This unit is loaded we are selling do to a lifestyle change. If you want a new unit and don't want to wait 6 months for the build this one is for you. There is also a 6 yr extended warranty that will transfer on this unit.