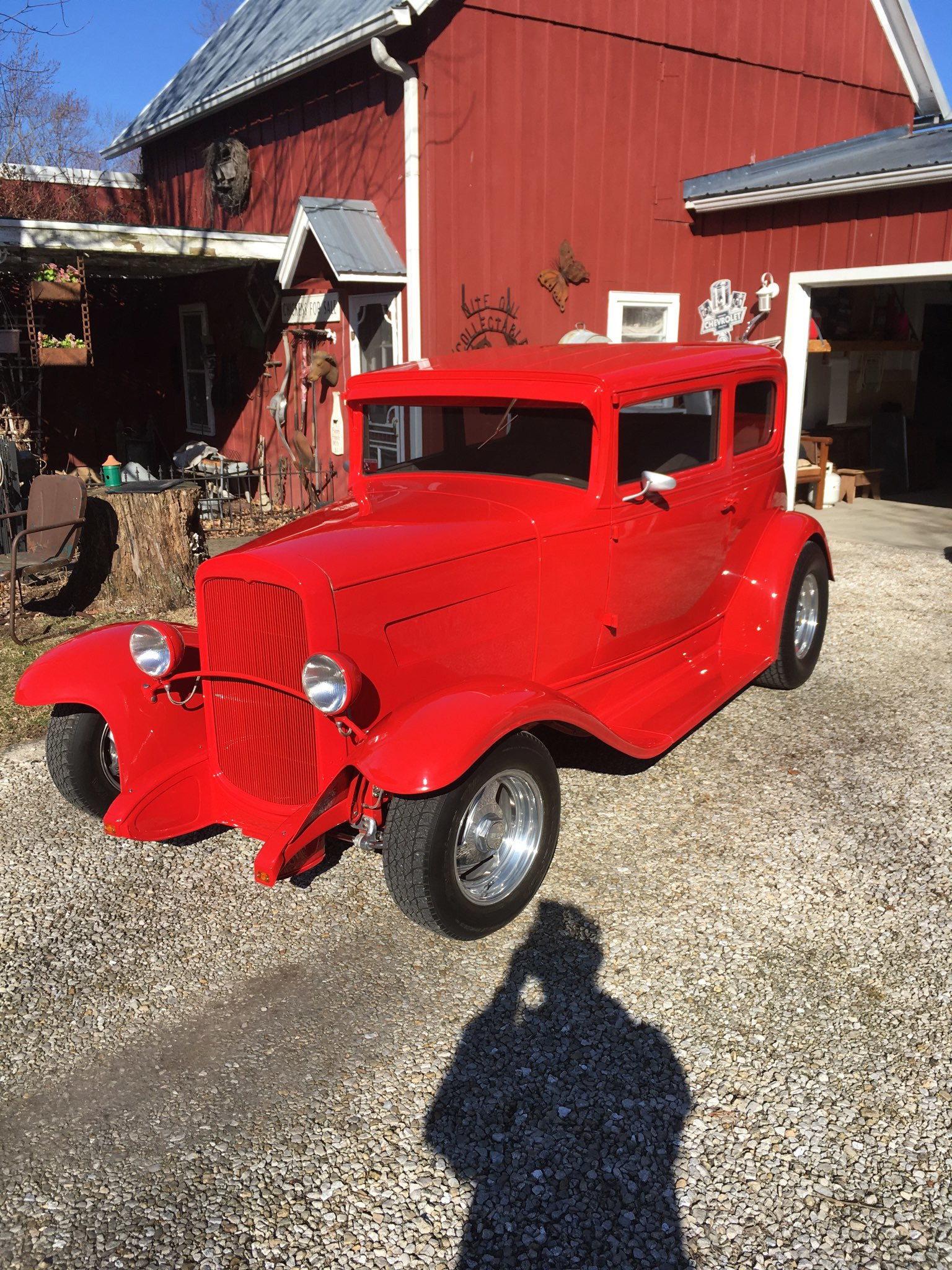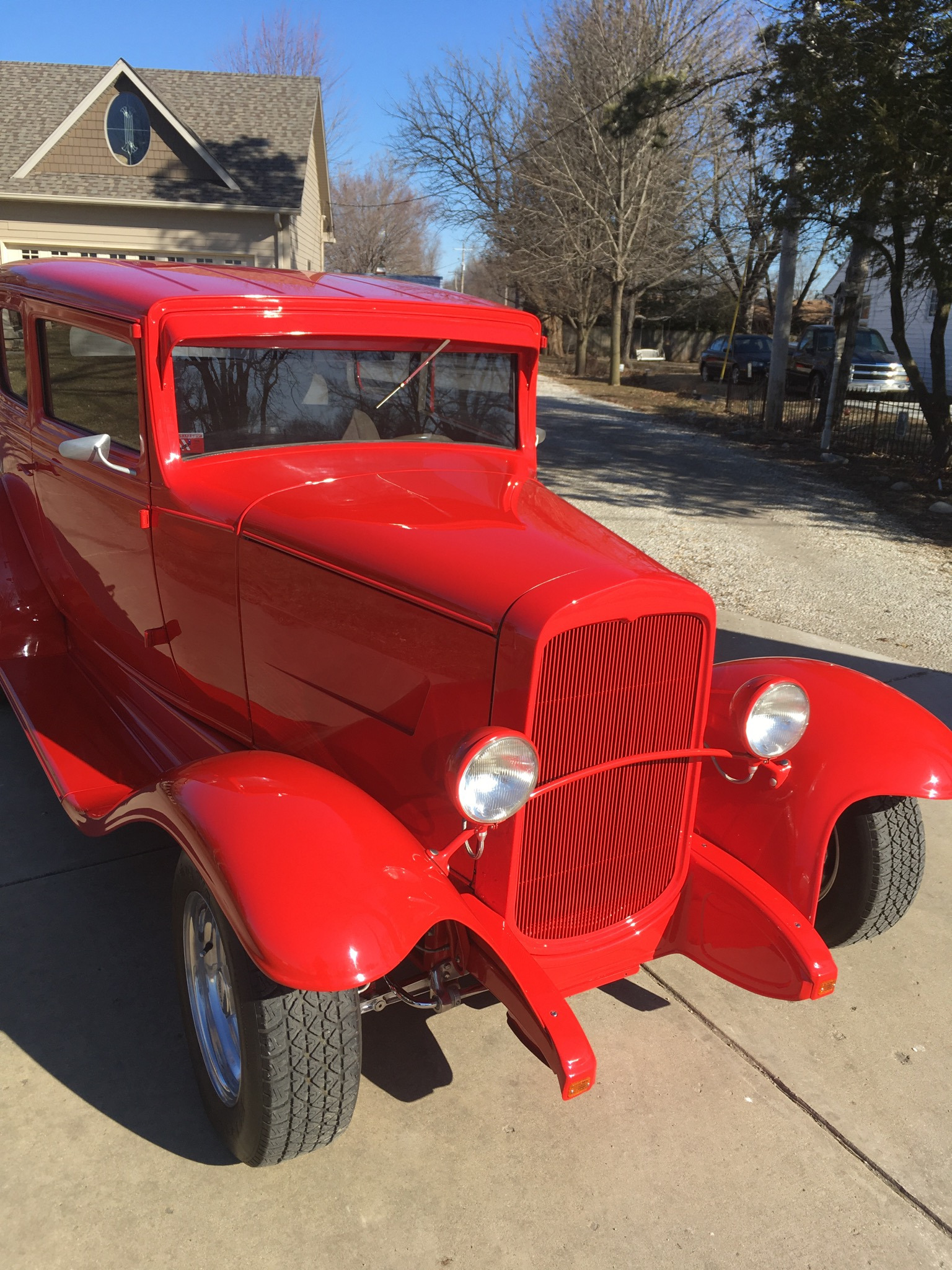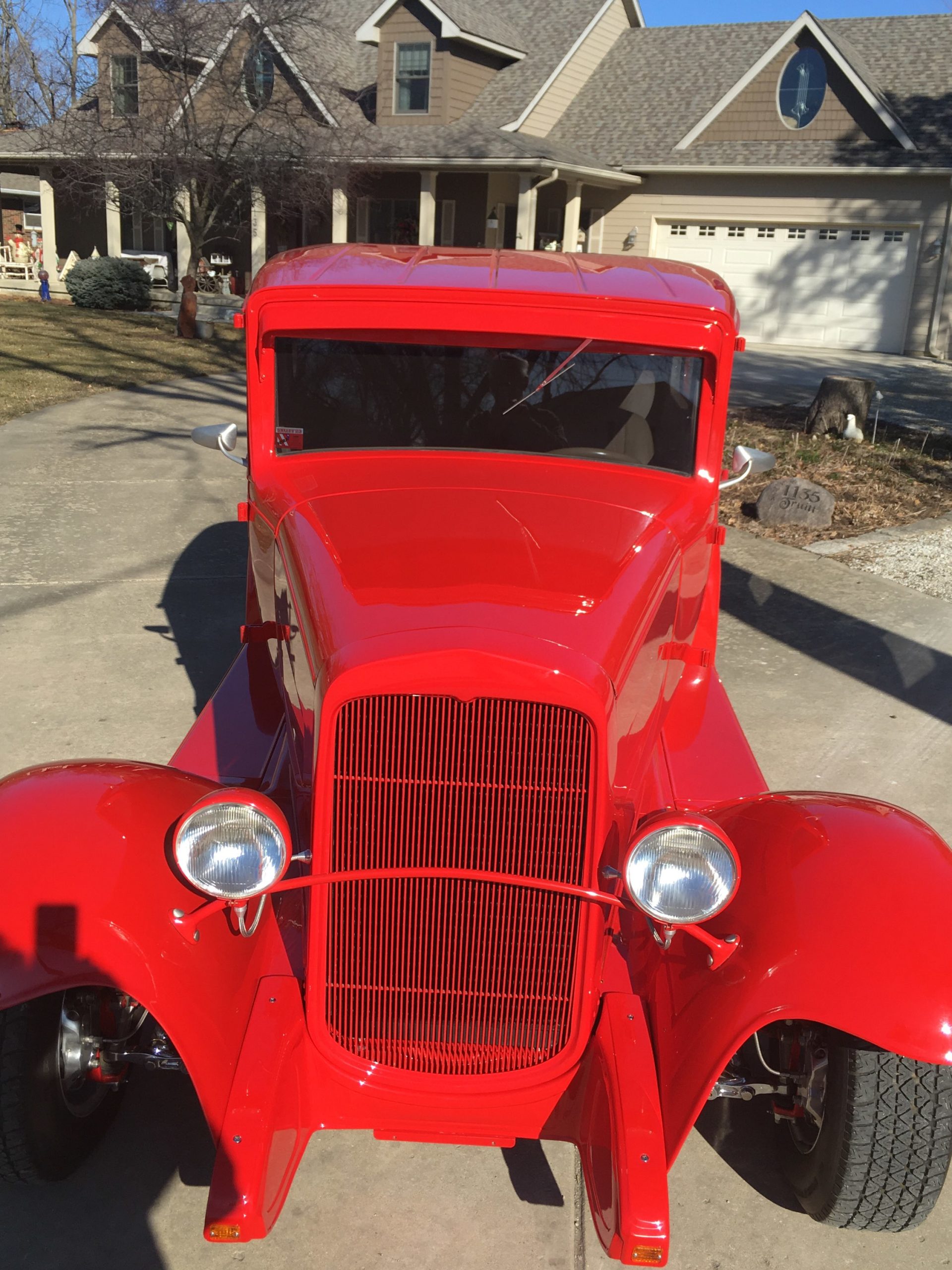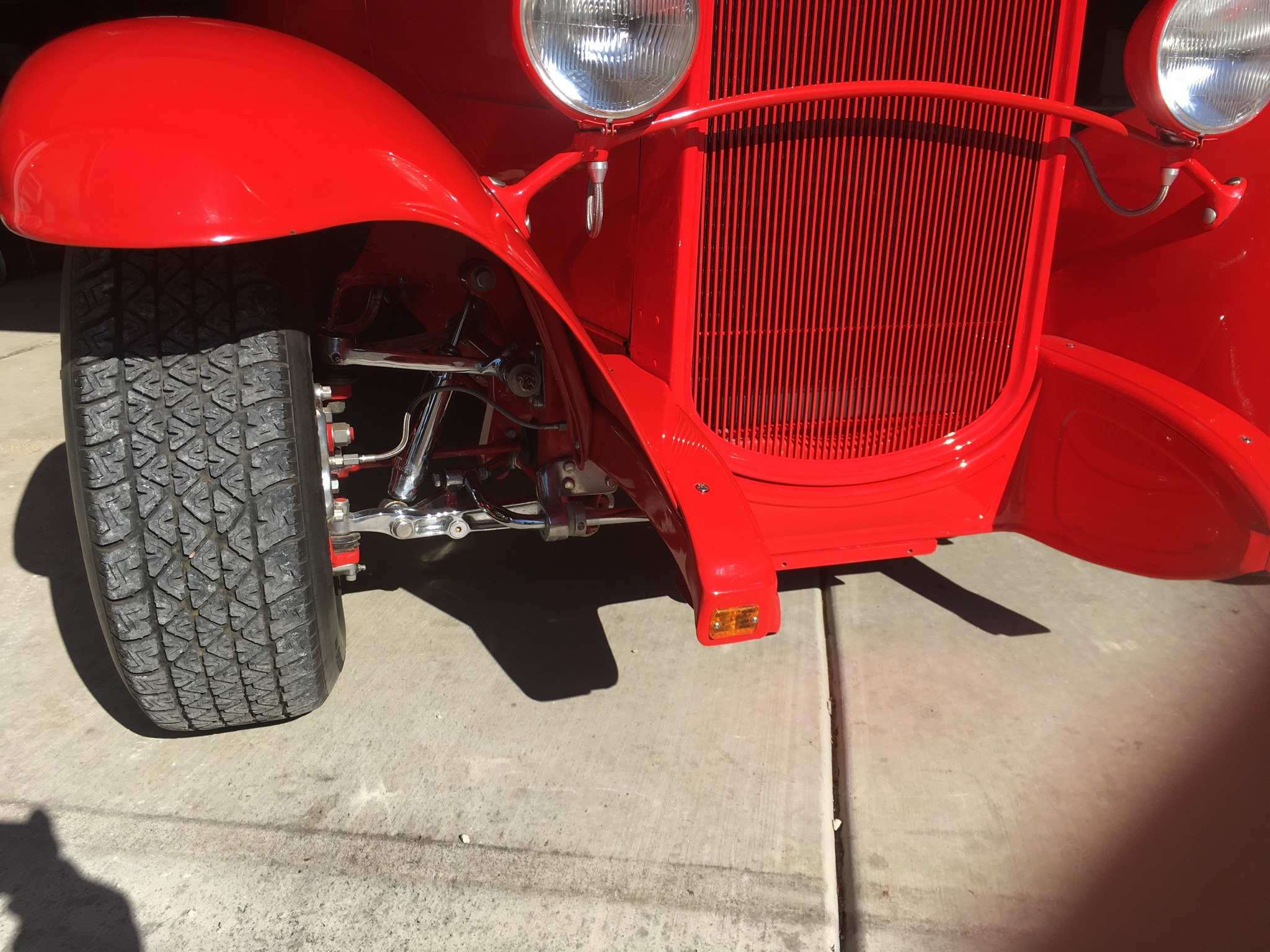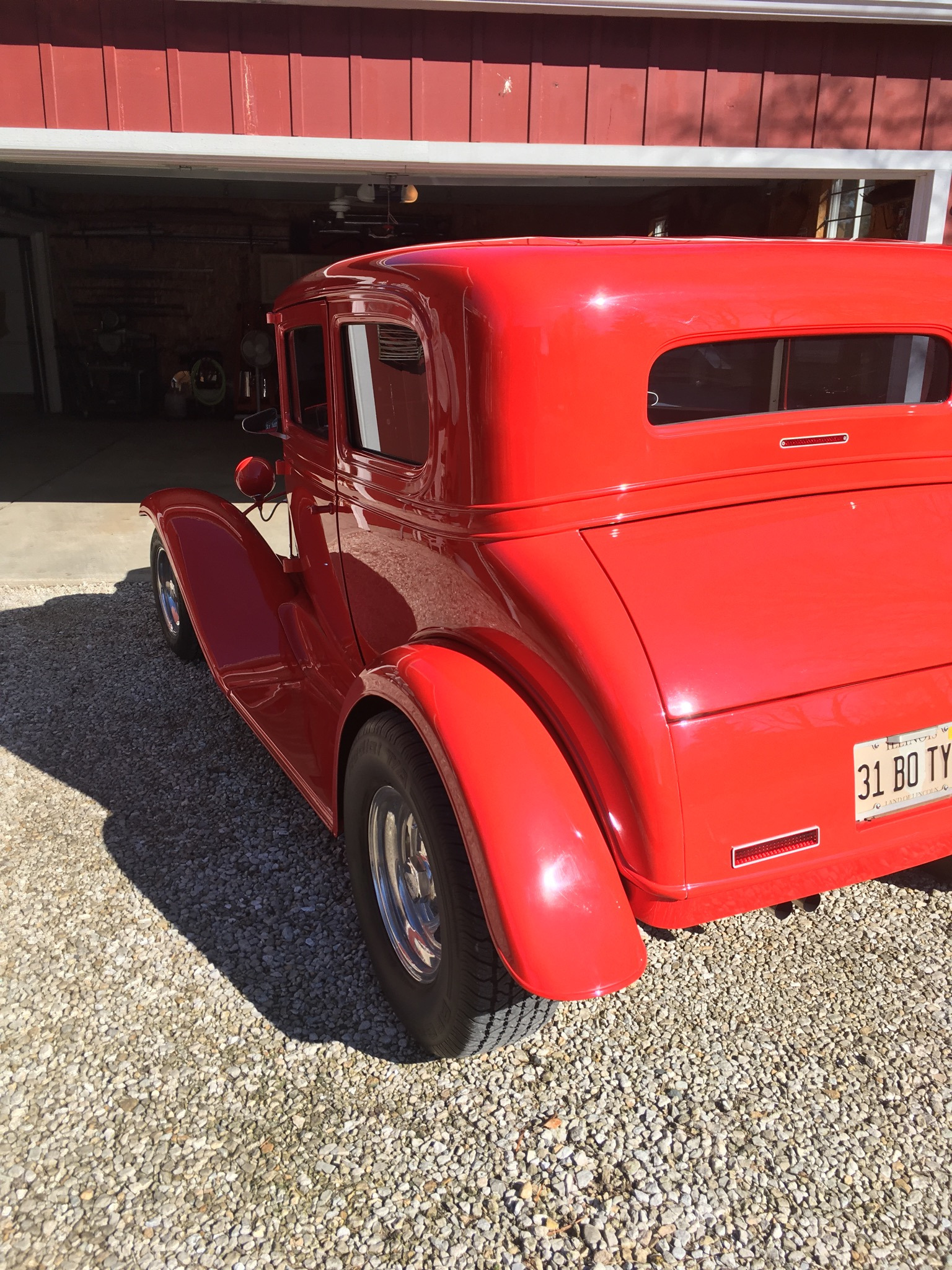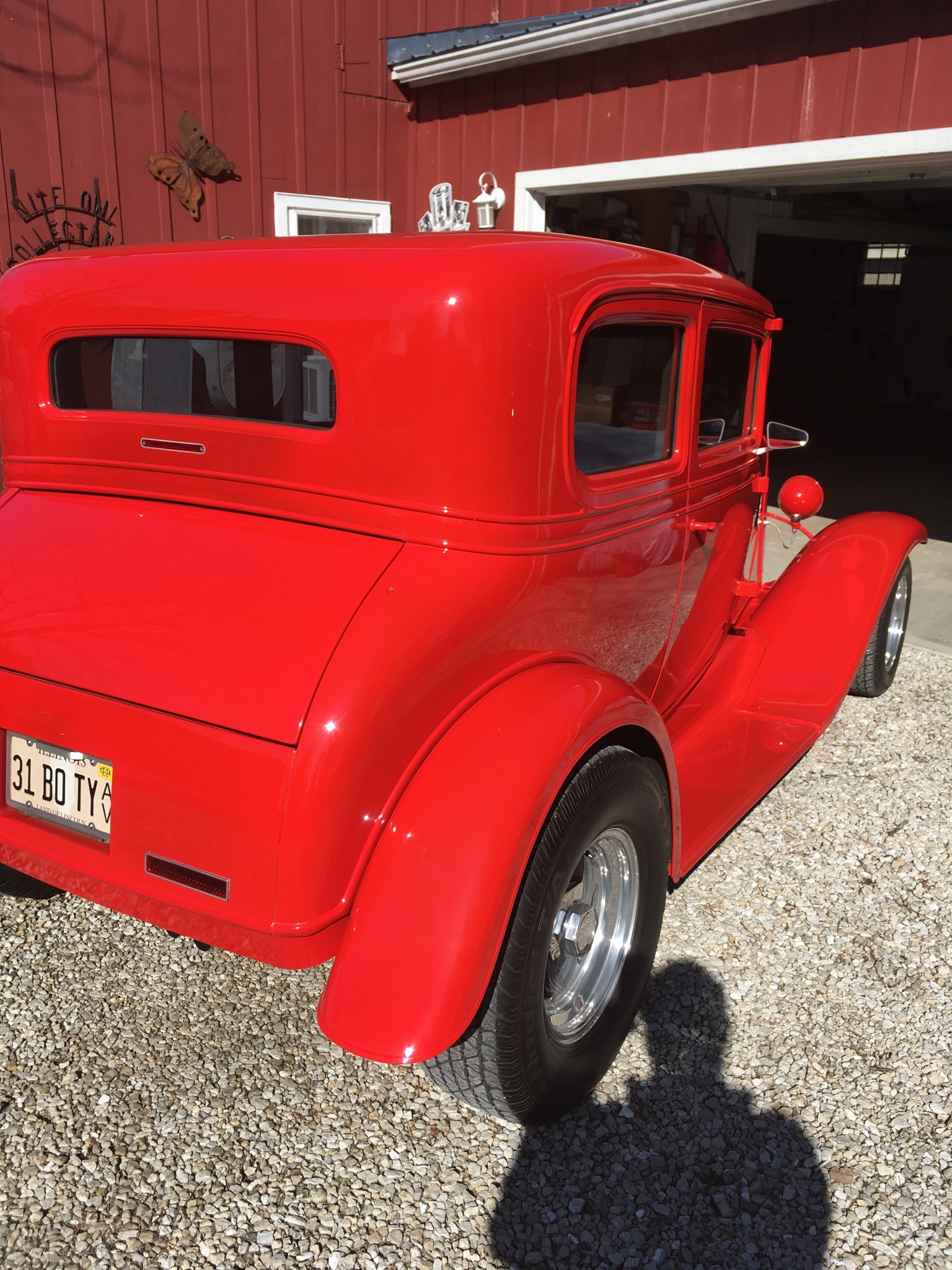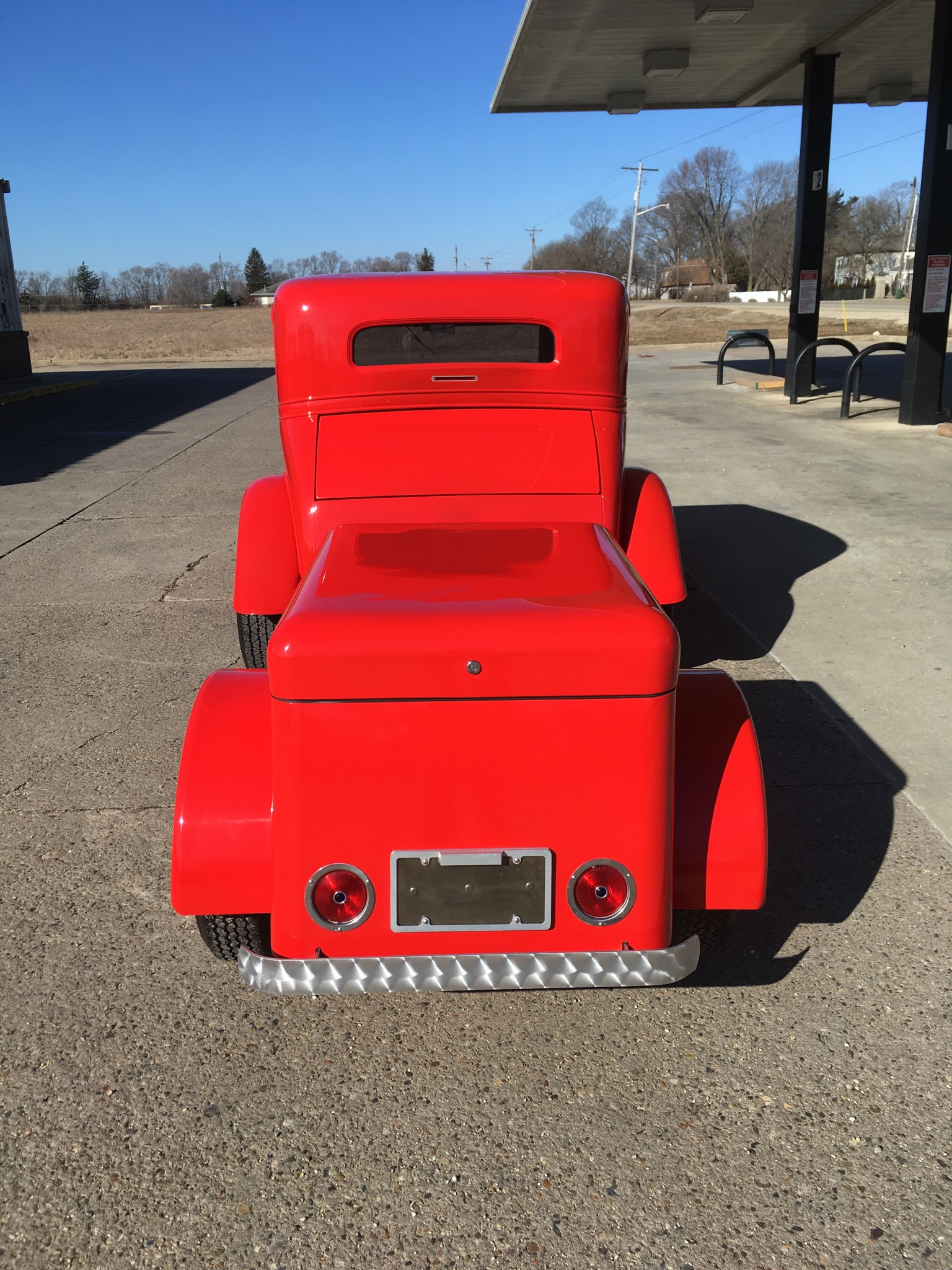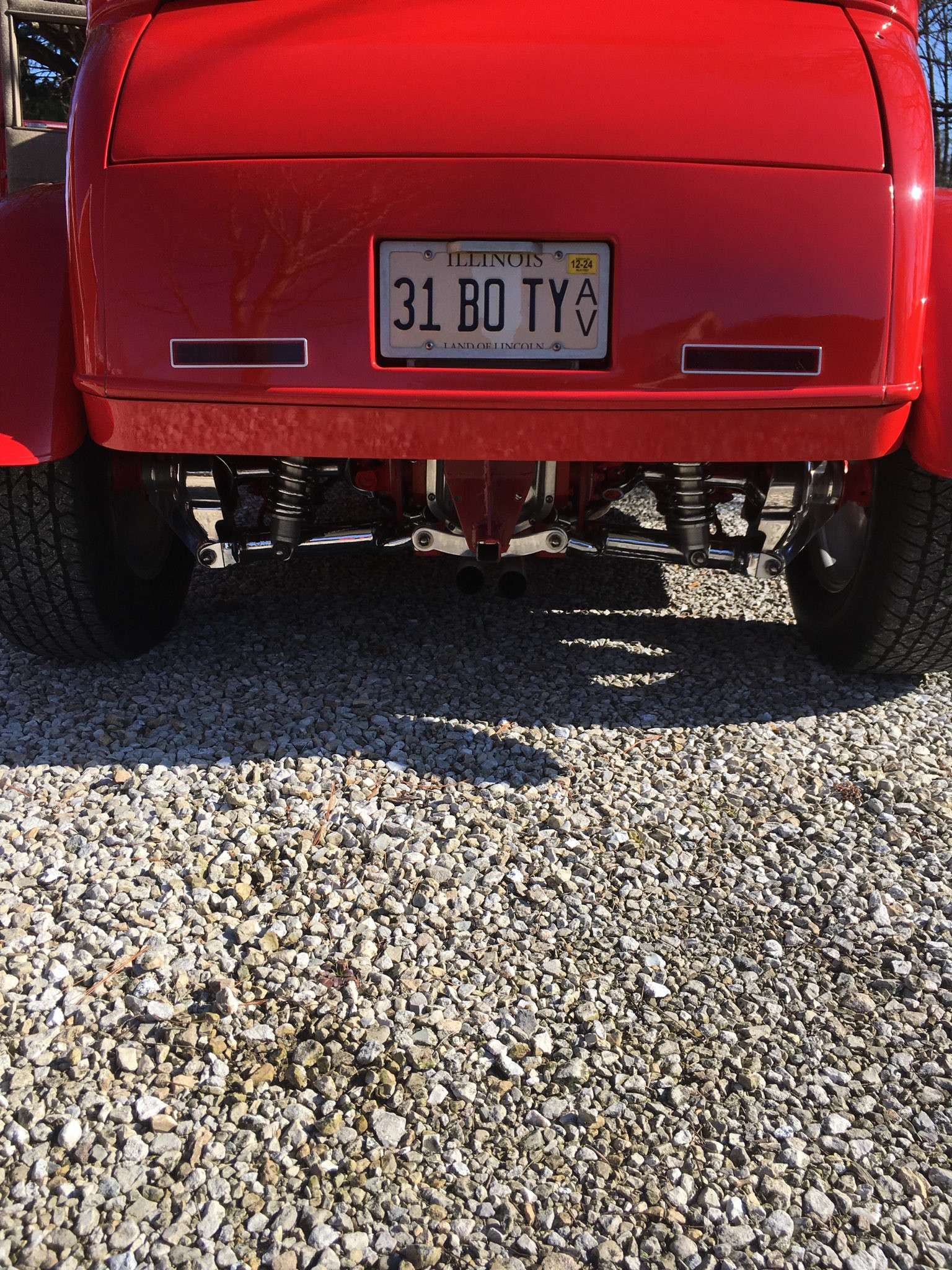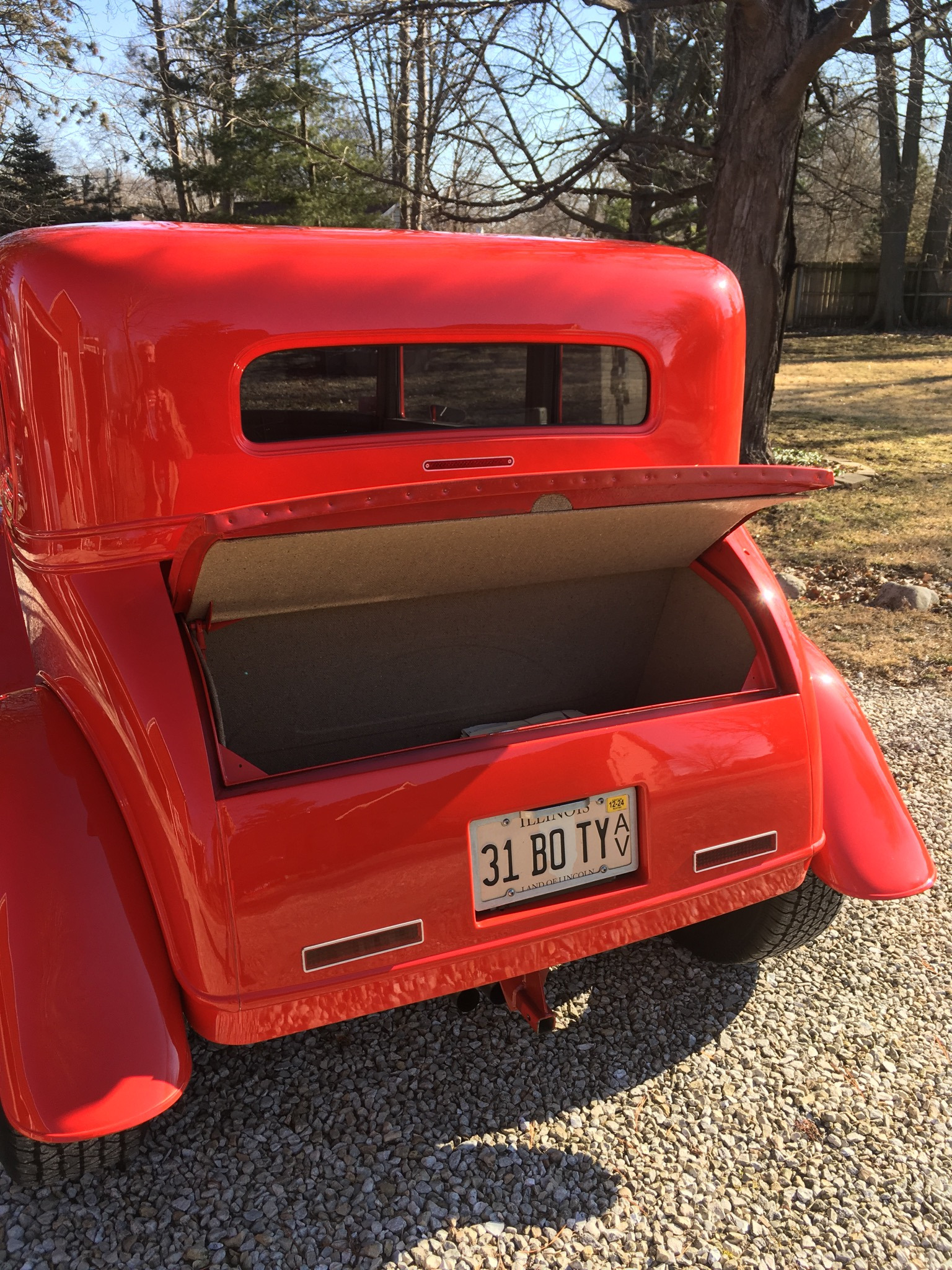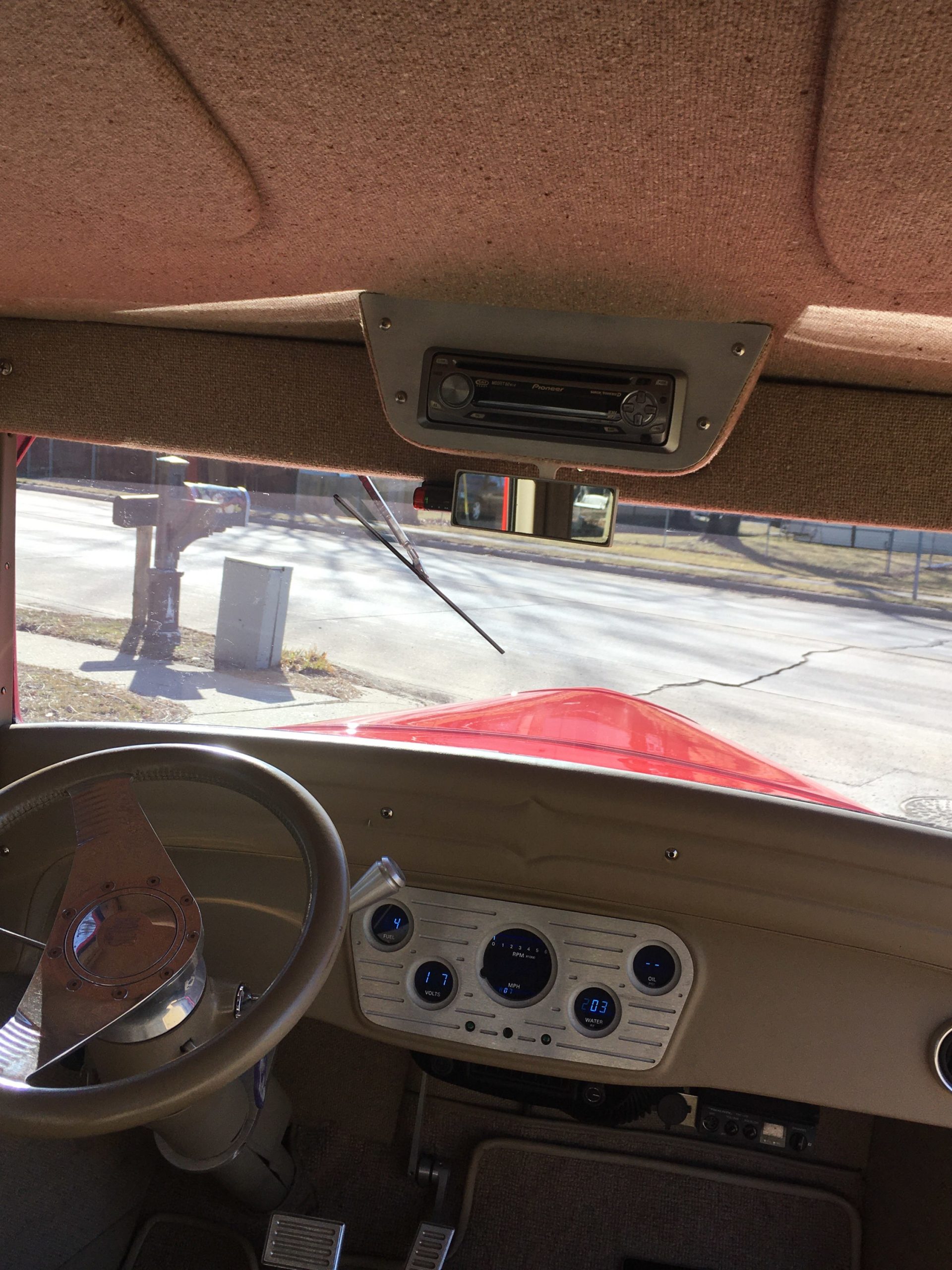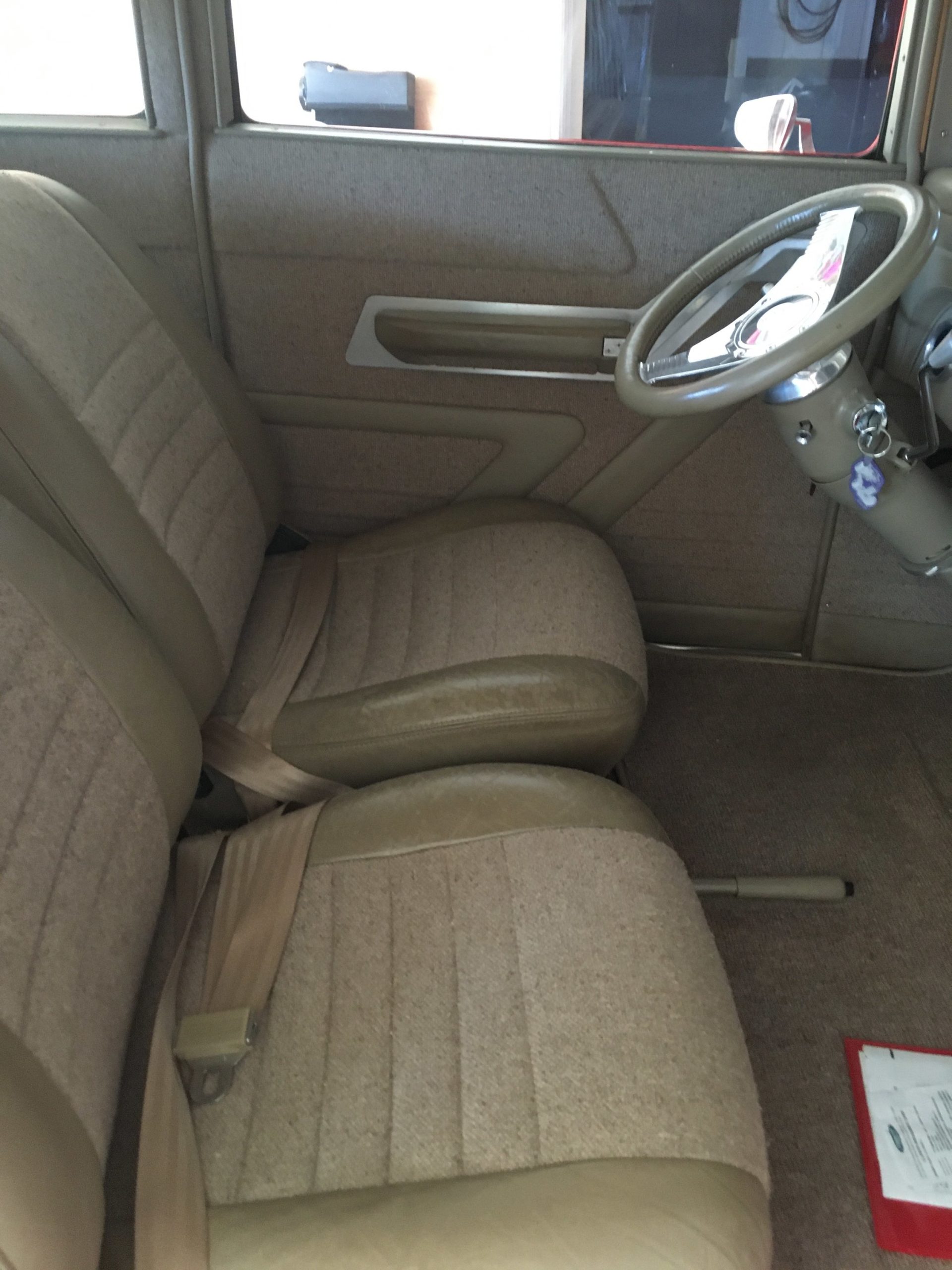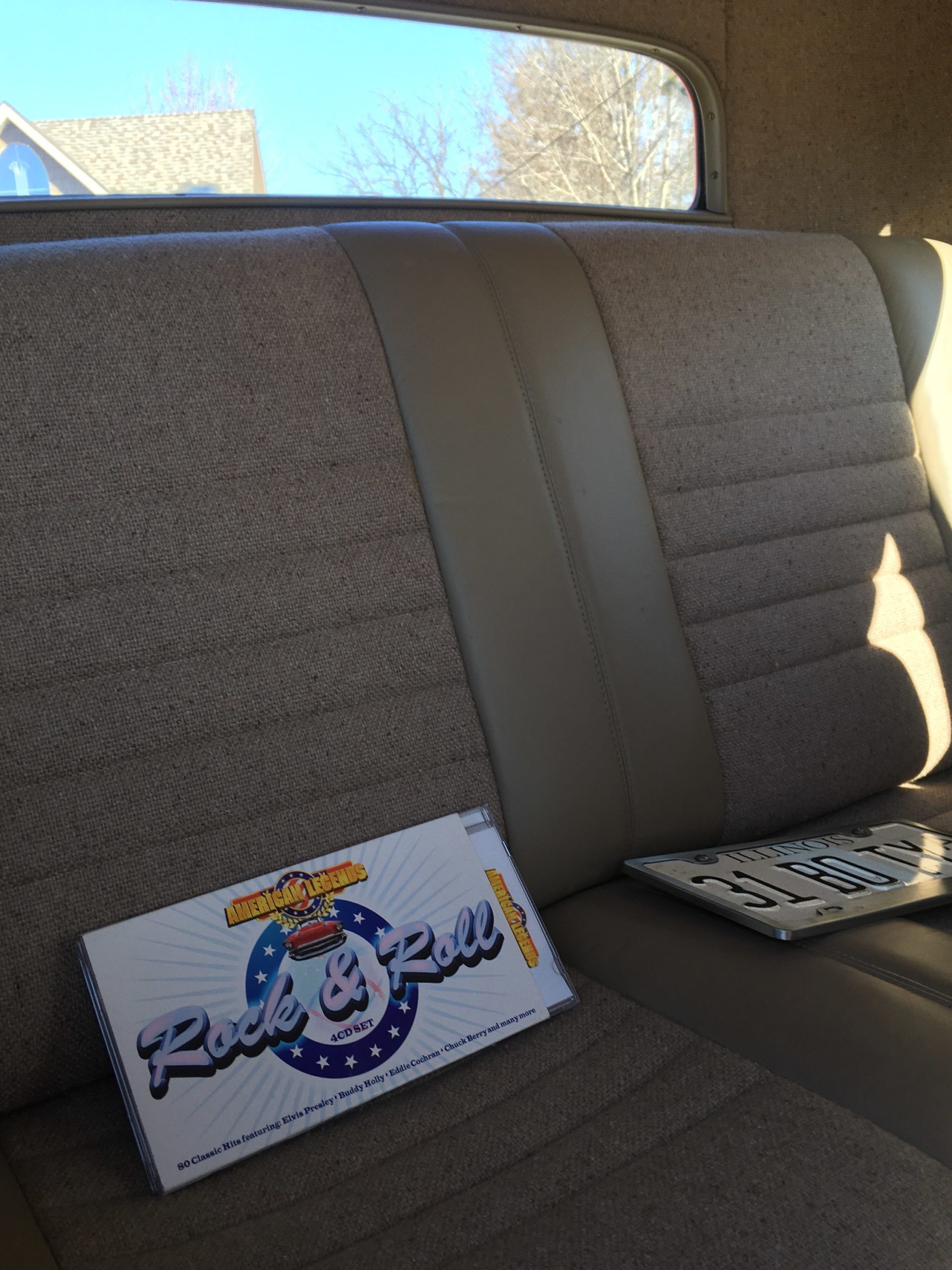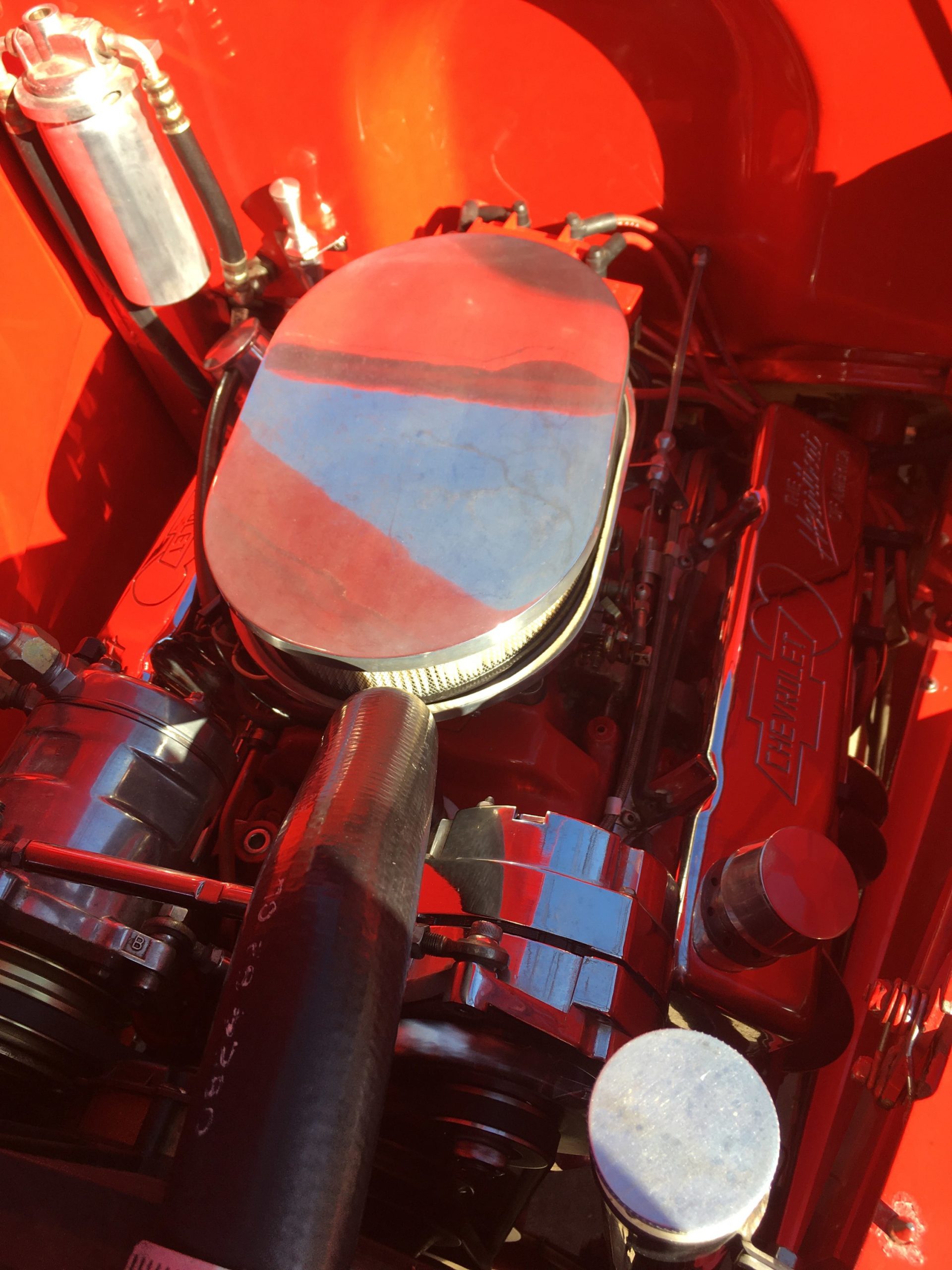 1931 Chevrolet 5 Passenger Coupe
Chillicothe, IL, 61523
Features:
Mileage: 8,000
Engine: 327 Small Block Chevy
Transmission: Auto
Drive Type: RWD
Interior: GM Flame Red
Interior: Leather & Tweed
Description:
Body:
Steel (Original)
Fiberglass front fenders and running boards
Rootlieb 3pc. steel hood
New steel rear fenders
Top:
Chopped 2 in. and filled with ribbed steel panel
Paint:
Basecoat clearcoat
GM Torch Red
Engine:
327 small block chevy
Trans:
350 Turbo
Suspension:
Plated and polished XKE Jaguar
Stainless gas tank & exhaust system
Interior:
Leather & tweed
Electric door windows
Vintage A/C
Dakota digital dash
Car cover & luggage trailer included.