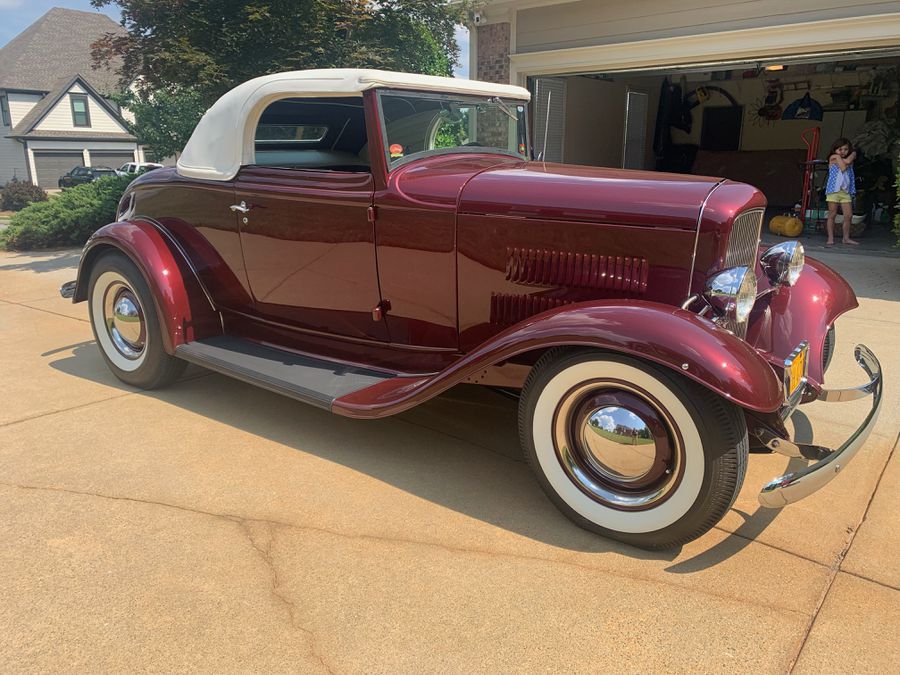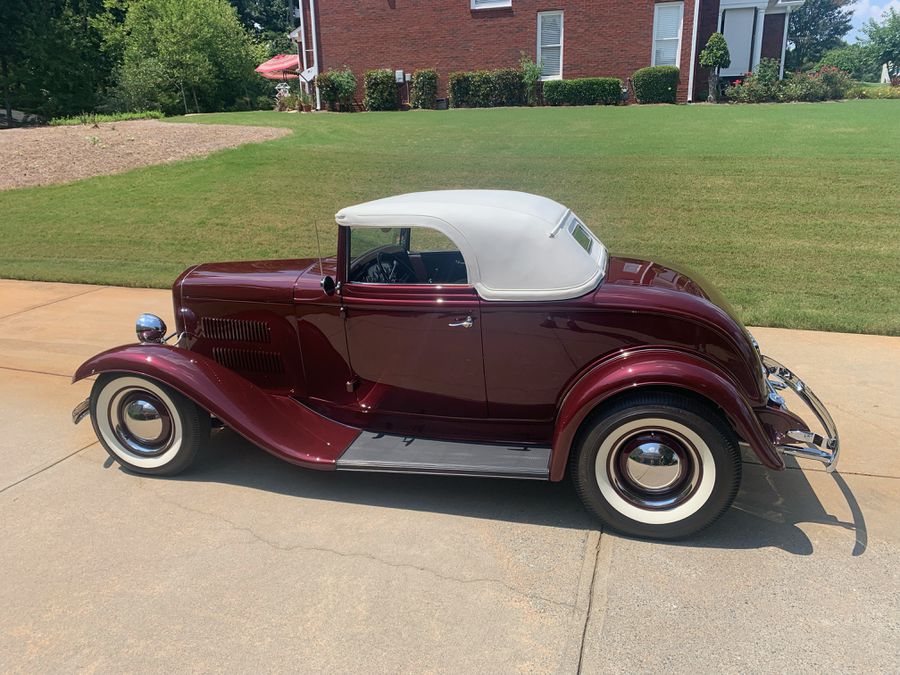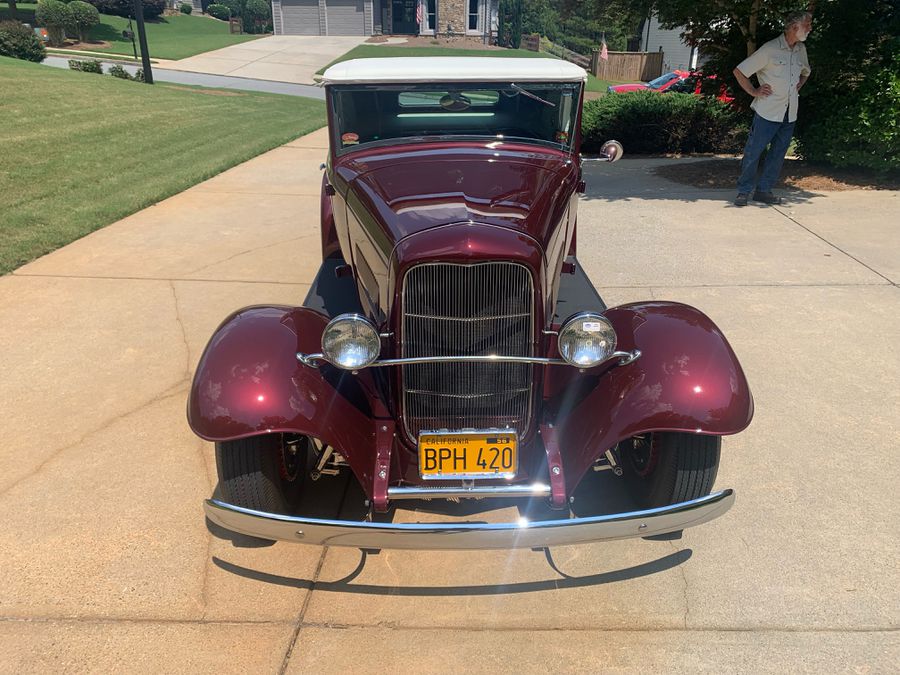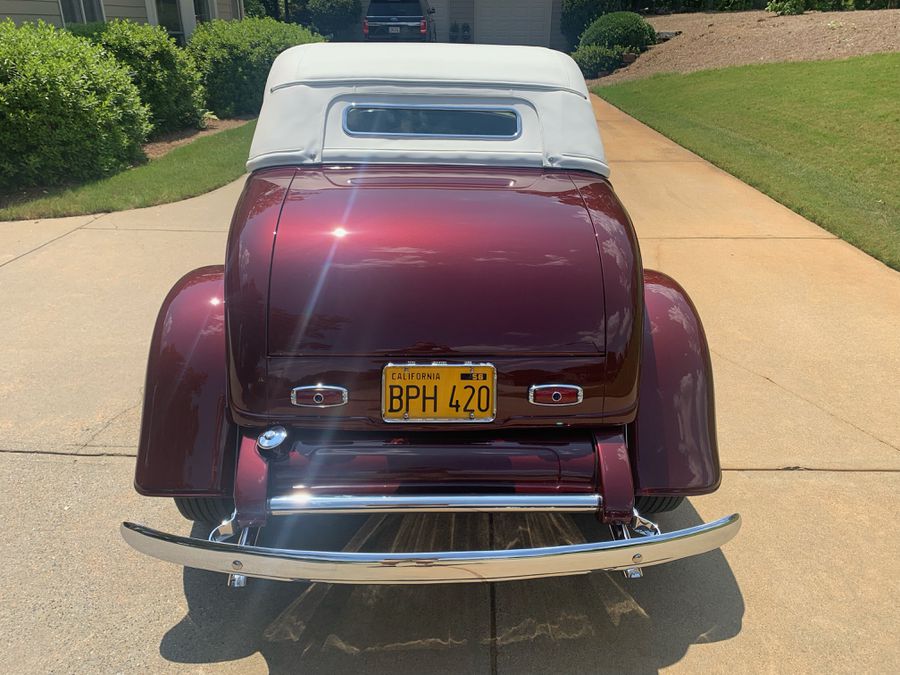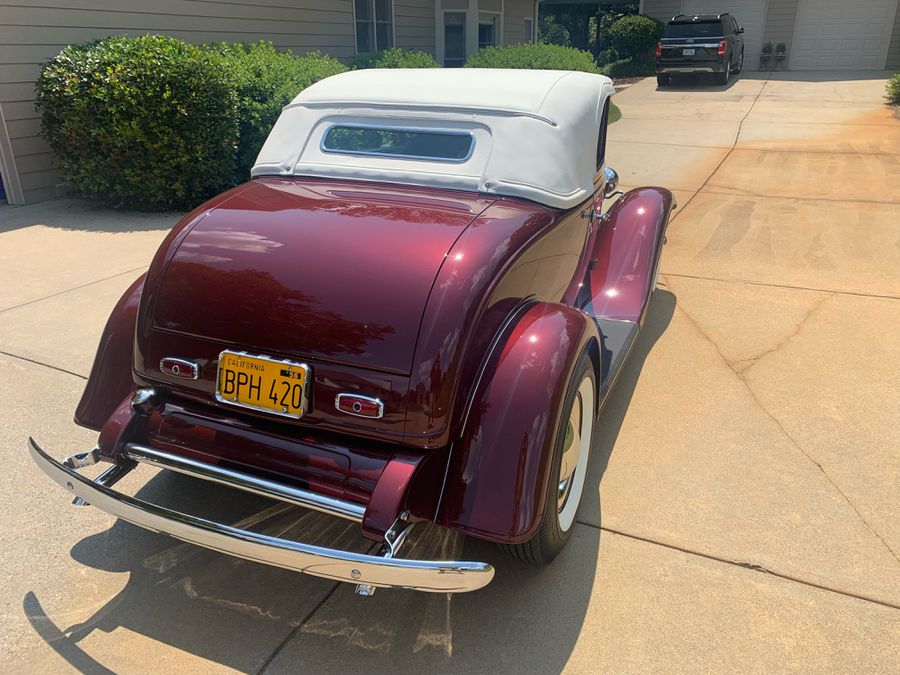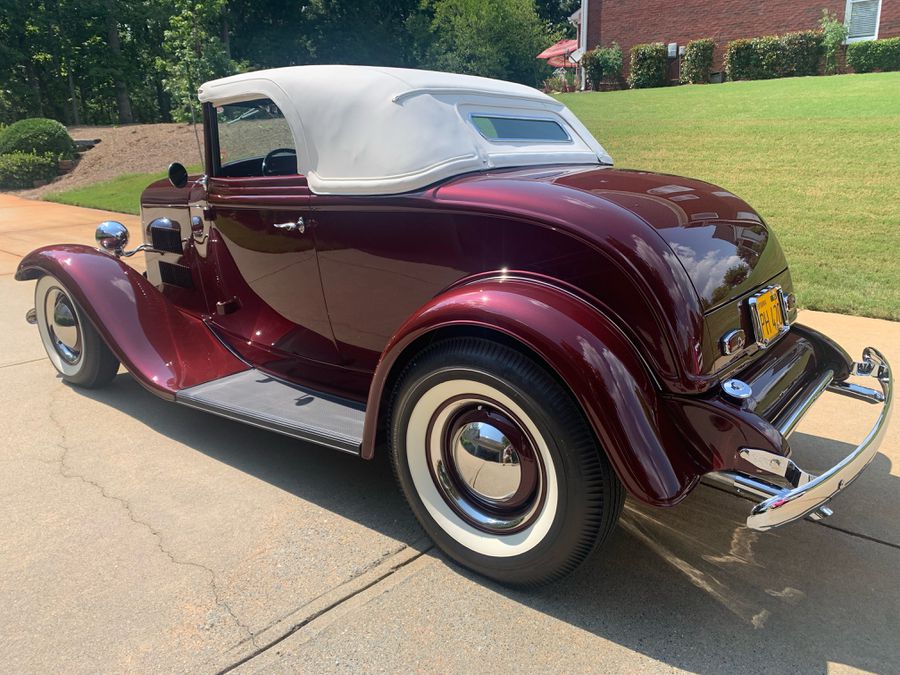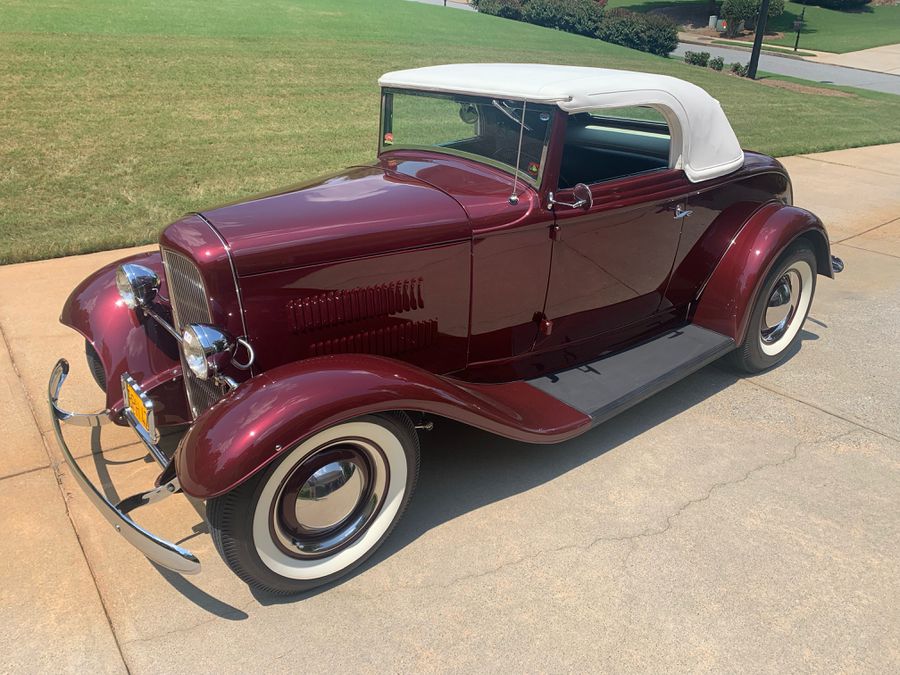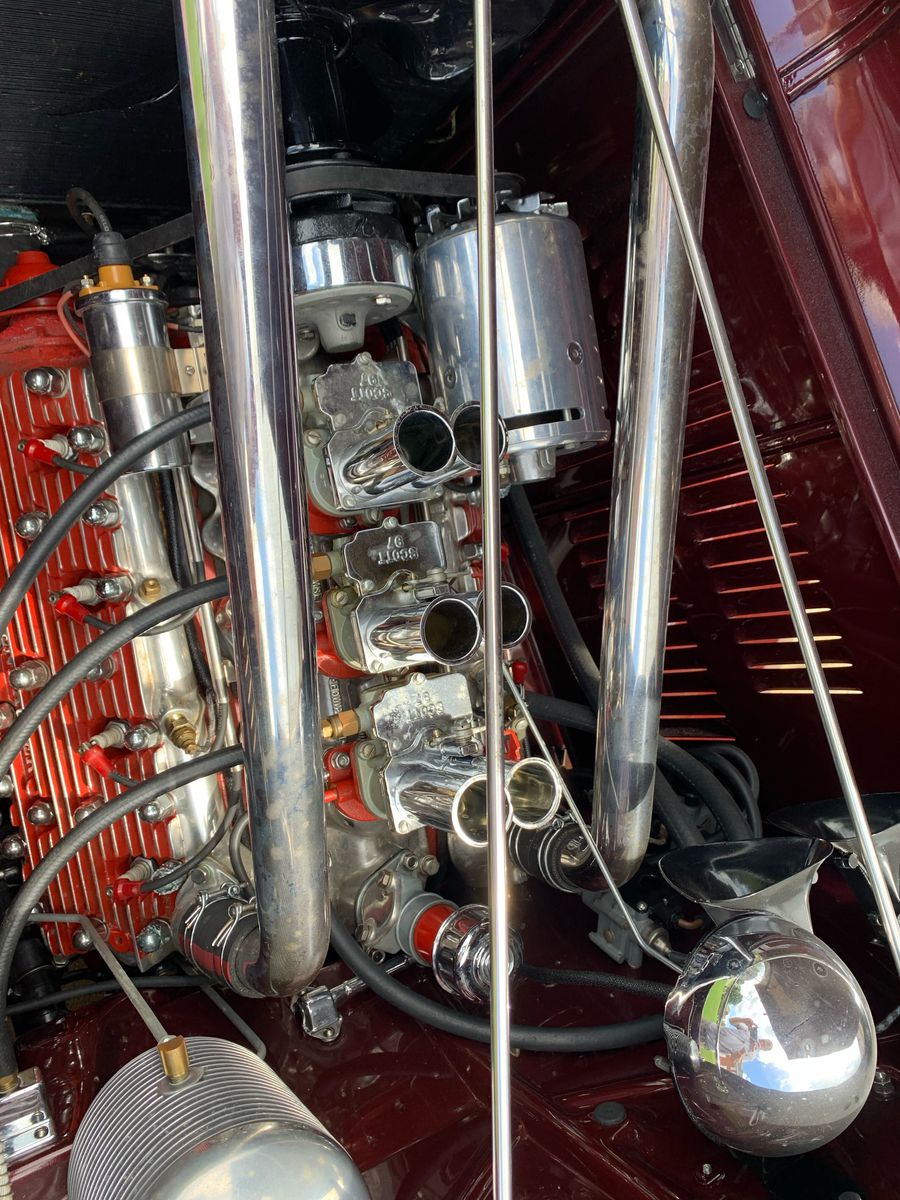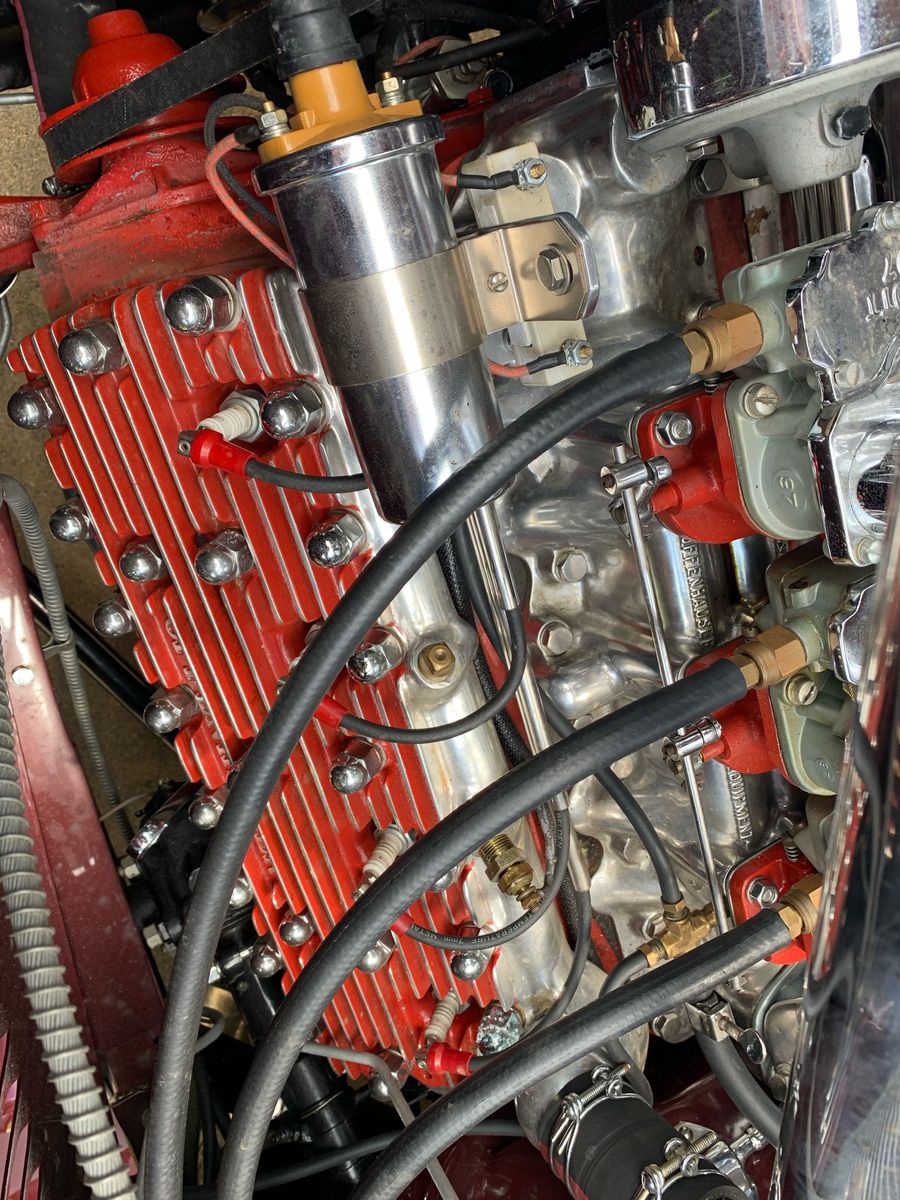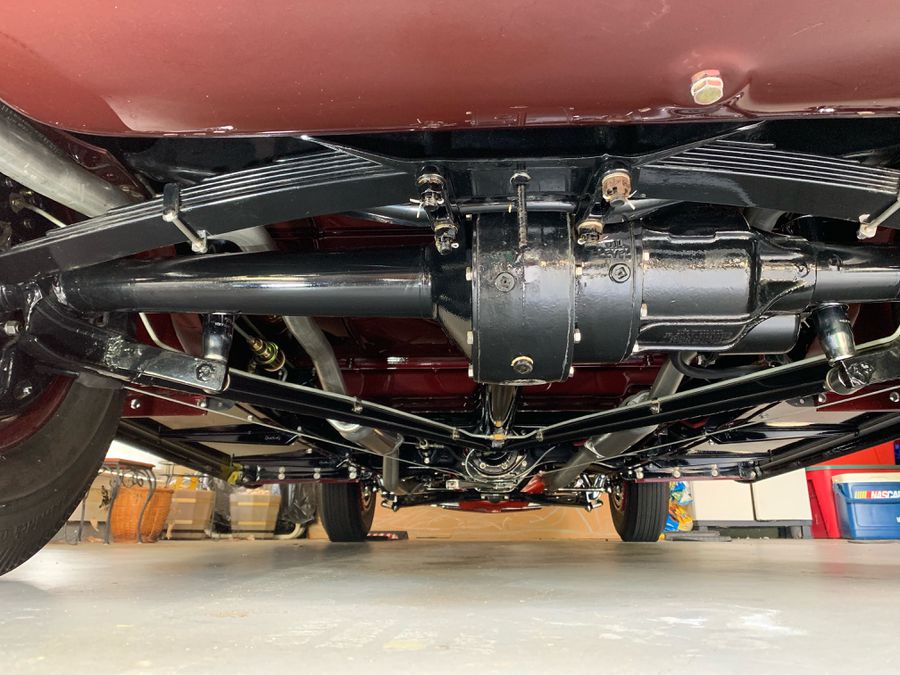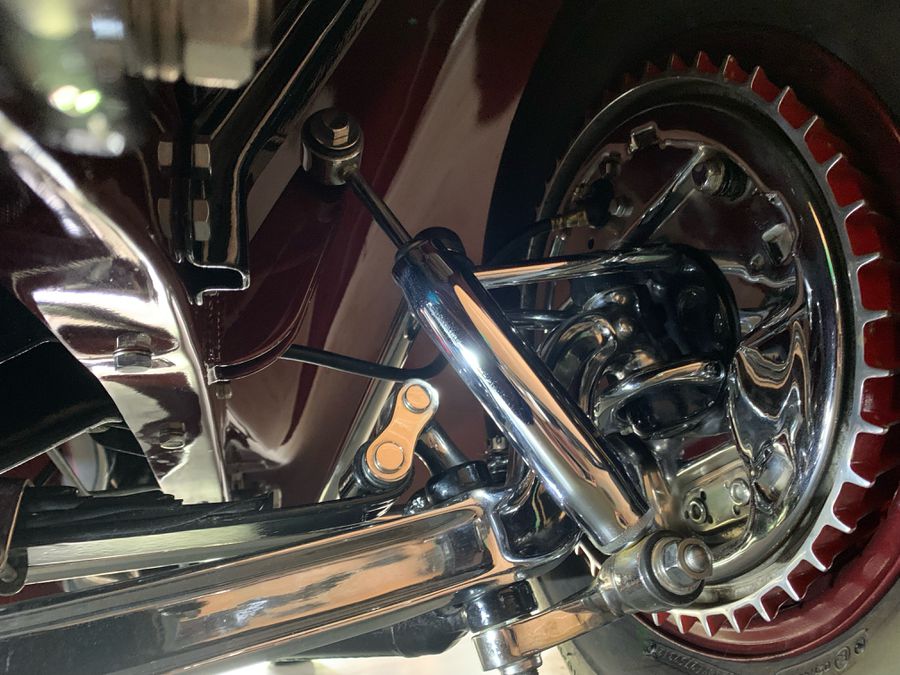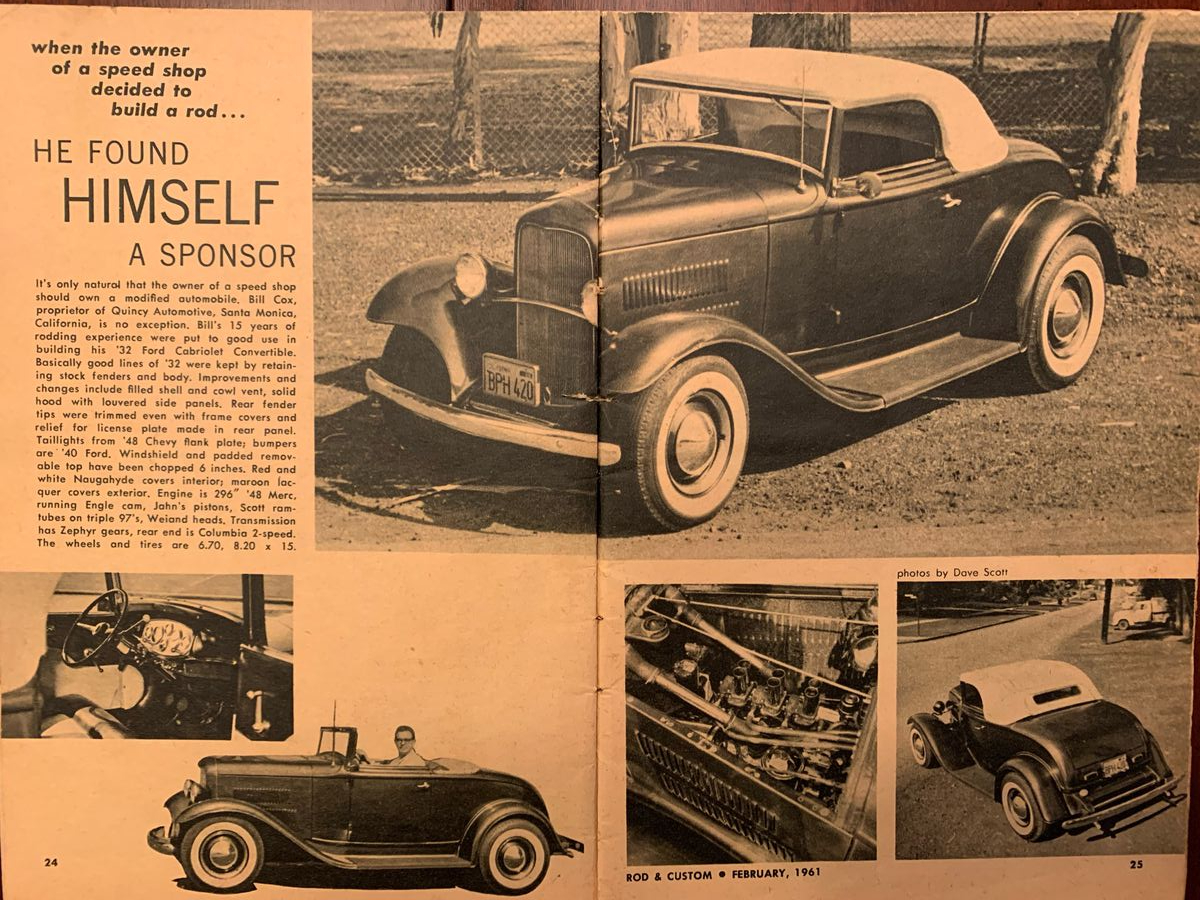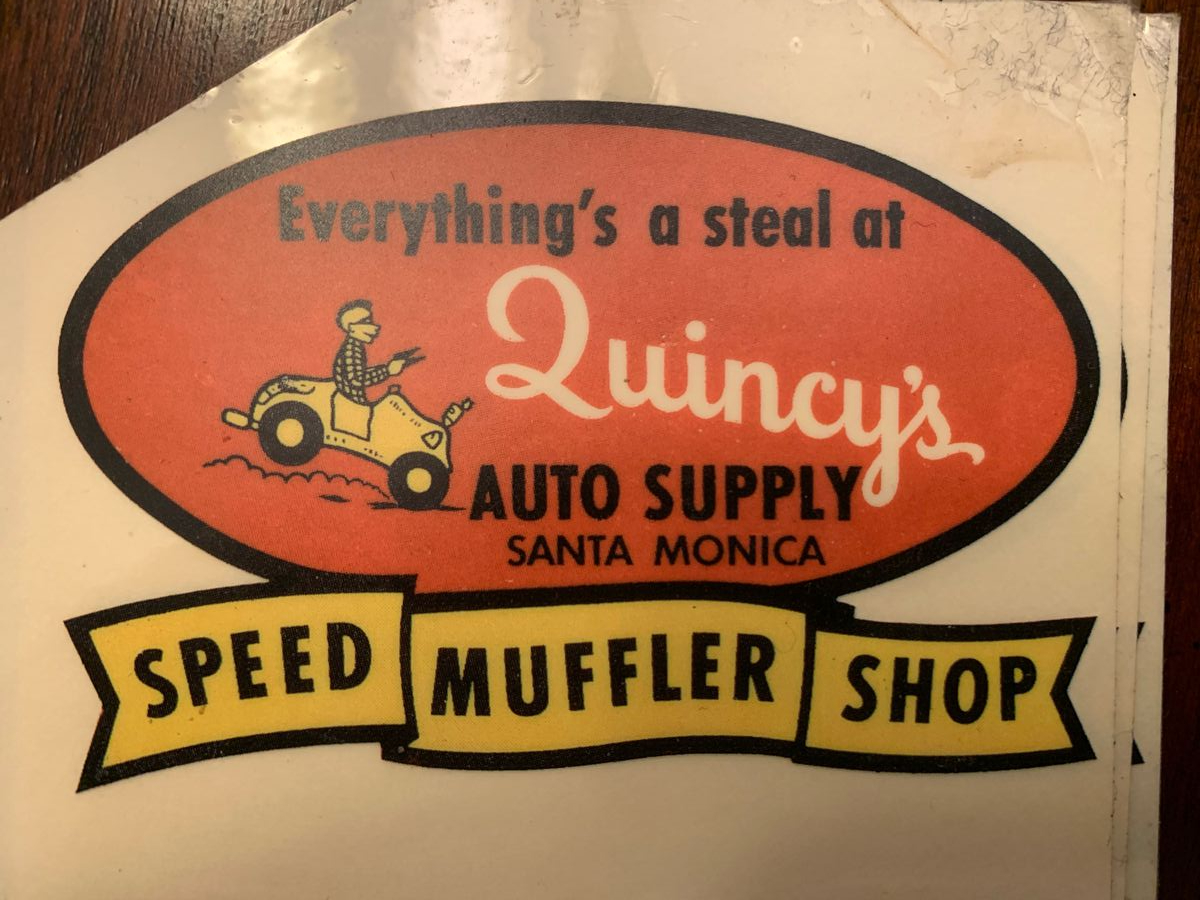 1932 Ford Model B Cabriolet
Marietta, GA, 30064
Features:
Mileage: 200
Engine: V8
Transmission: Manual
Drive Type: RWD
Condition: Excellent
Exterior: Maroon
Interior: Maroon/White
Description:
The 1932 Ford Model B Cabriolet was featured in the February 1961 issue of Rod and Custom Magazine. At that time, the car was built by Bill Cox, owner of Quincy Automotive, Santa Monica, California. In the '50s and '60s Quincy Automotive was "the place to get speed equipment or get your hot rod built."
In 2012, the car was restored, bringing the car back to as it appeared in Rod and Custom in 1961.
BUILDER: JOSH MILLS, MILLS & CO.
PAINT: CURTIS STOVER
UPHOLSTERY: BURT LITTON
The car was shown at indoor shows in 2013-2014 winning multiple awards:
v 2013 February, Birmingham, AL, O'Reilly World of Wheels, 1st in Class
v 2013 February, Louisville, KY, Carl Casper's 50th Anniversary, Louisville Custom Auto Show, 1st in Class
v 2013 March, Detroit, MI, Detroit Auto-Rama, feature car in Rod & Custom 60th Anniversary display
v 2013 March, Cleveland, OH, Piston Powered Auto-Rama, (1) 1st in Class,
(2) 1 of 5 Outstanding Paint Awards, (3) Best Non-Electric Display
v 2013 May, Good Guys Nashville Nationals, "One Fine Deuce" Award.
v 2014 January Pomona, CA, Grand National Roadster Show, 2nd in Class
Since then the car was in storage and was recently taken out of storage, the fuel system overhauled, & paint professionally polished.
The custom modifications highlights:
40 Ford Bumpers – hole pattern altered.
·Filled grill shell
·Dropped headlight bar
·Dietzs headlights
·Chrome Grill
·Custom-made three piece louvered hood
·Solenoid Hood Opener
·Filled cowl vent
·Chopped Carson Top
·Side windows rounded to match top
·1931 Pierce-Arrow instrument panel with engine turned insert
·Vintage heater
·Motorola AM Radio rebuilt to AM/FM with I-Pod jack
·1940 Ford Truck steering wheel
·1940 Ford Column Shift
·Six Stewart Warner Classic Gauges
·1951 Ford Door/Window handles
·1950 Ford Interior Lights
·Mail Slot rear window
·Shaved deck lid
·Chrome Custom deck lid hinges
·Solenoid operated deck latch
·Custom body reveal for tag
·1948 Chevrolet tail lights with blue dots
·Bobbed rear fenders with extended reveals
·1948 Ford wheels with baby moons/convex beauty bans
·B.F. Goodrich bias ply w/w/w tires
·Cyclone Safety Hubs on rear
·Columbia Two Speed Rear End
·1940 Ford Transmission with Lincoln Zepher gears
·Cloth covered wires/'57 Chevrolet fuse panel
·Electric Fuel Pump
·Mandrel Bent Dual Exhaust System attached by flang
·1950 Ford parking brake
·Vintage column mounted flashlight
·1953 Flathead bored 30 Over
·Aluminum Offenhauser Heads
·3/2 Stromberg 97 Carburetors
·3/2 Offenhauser Intake
·Beehive Oil Filter
·Chrome 1950 Ford horns
·Buick finned front brake drums
·Chrome '48 Ford backing plates
·Chrome 4" dropped axle
·Reverse eye front/rear springs
·1948 Ford rear brakes