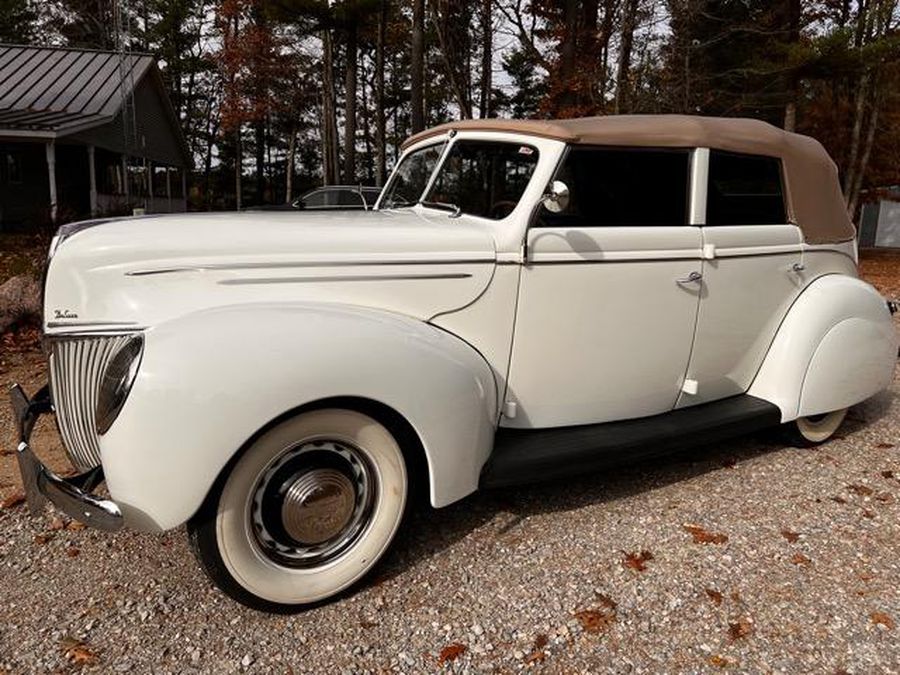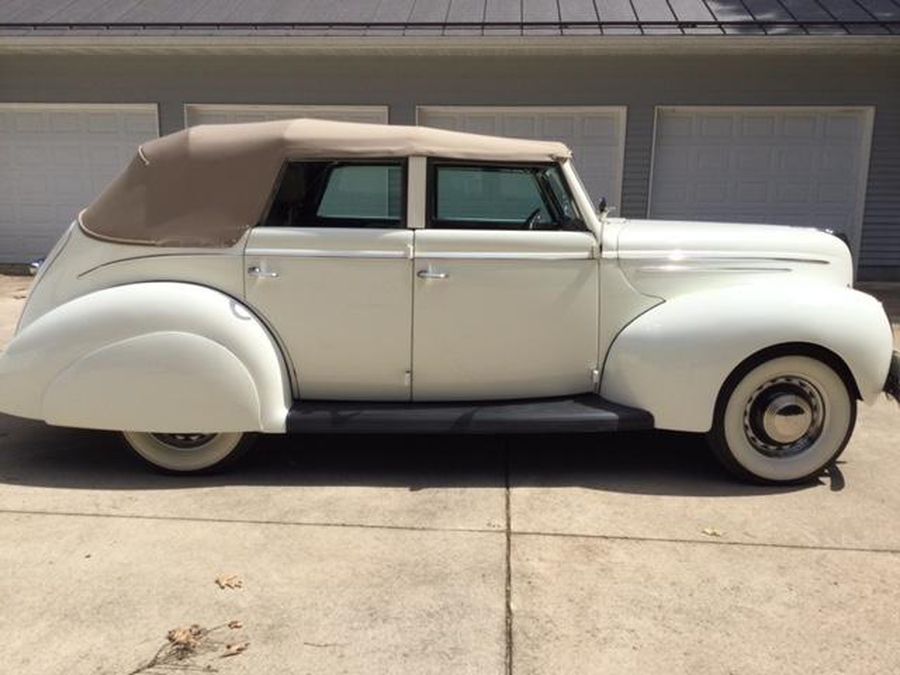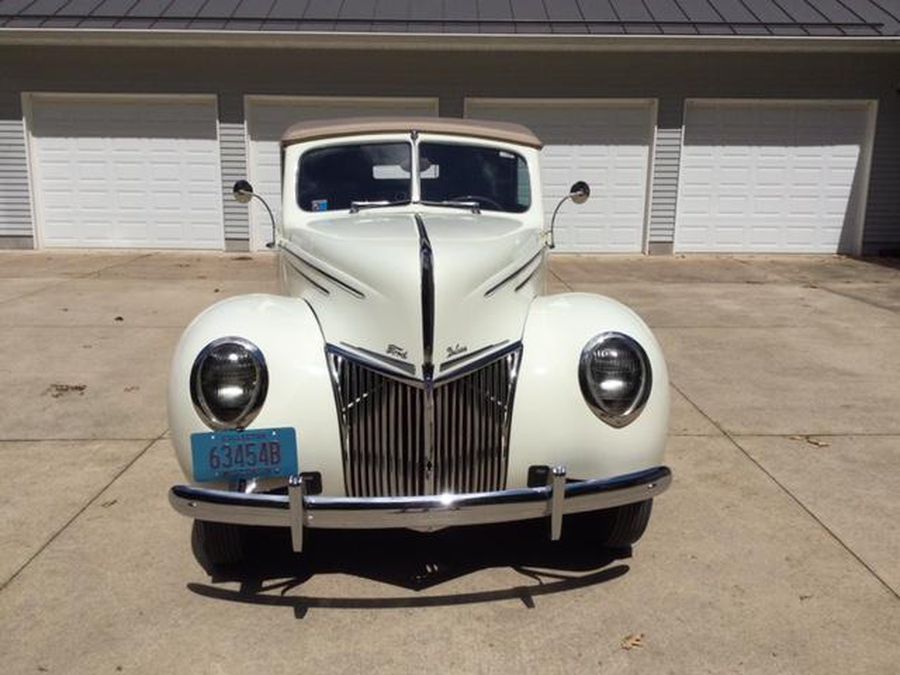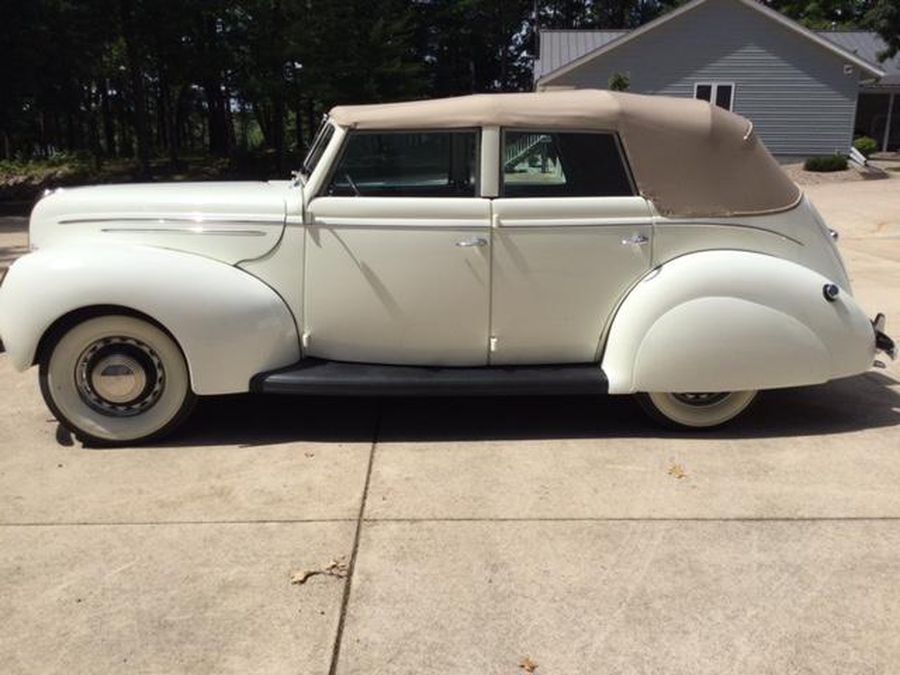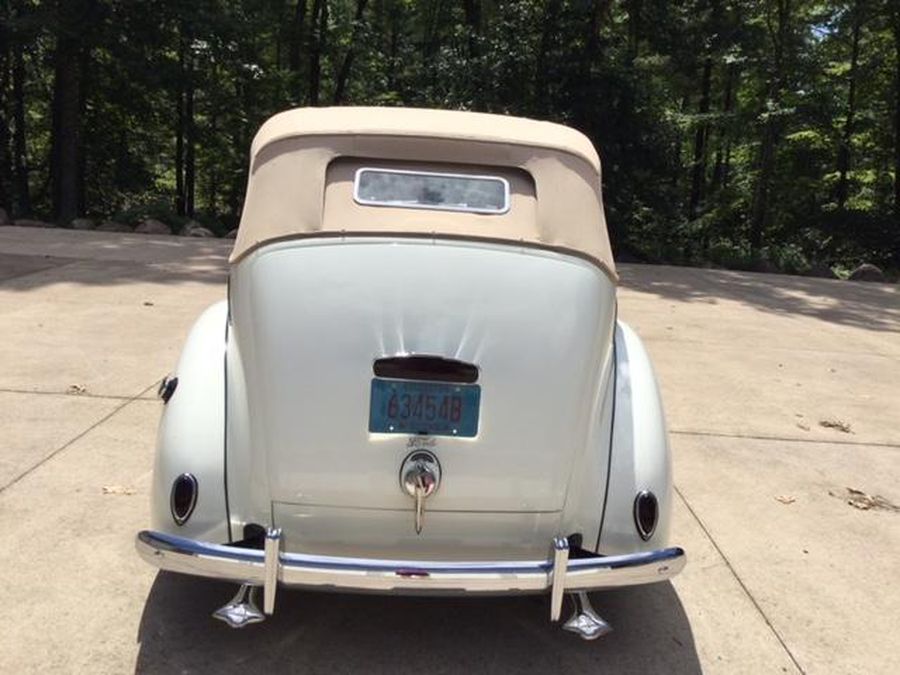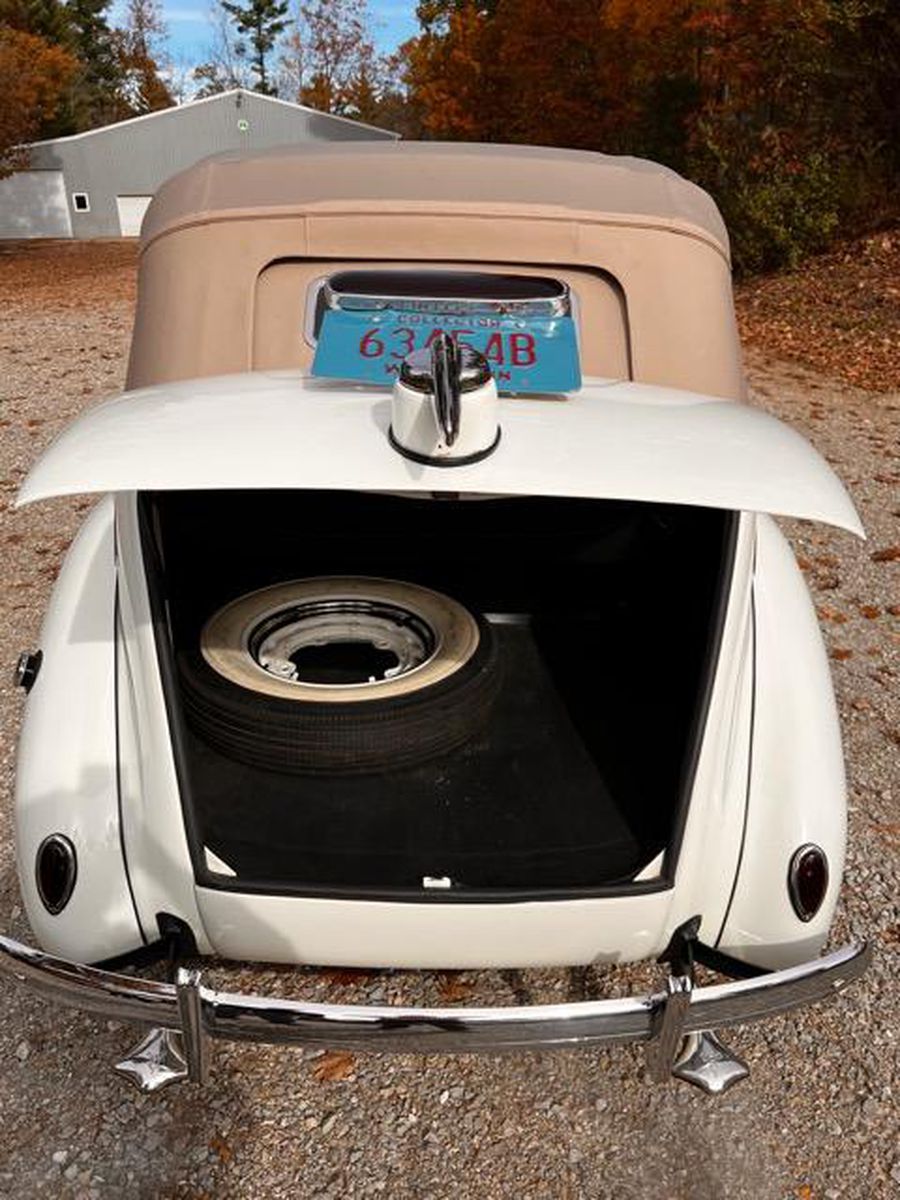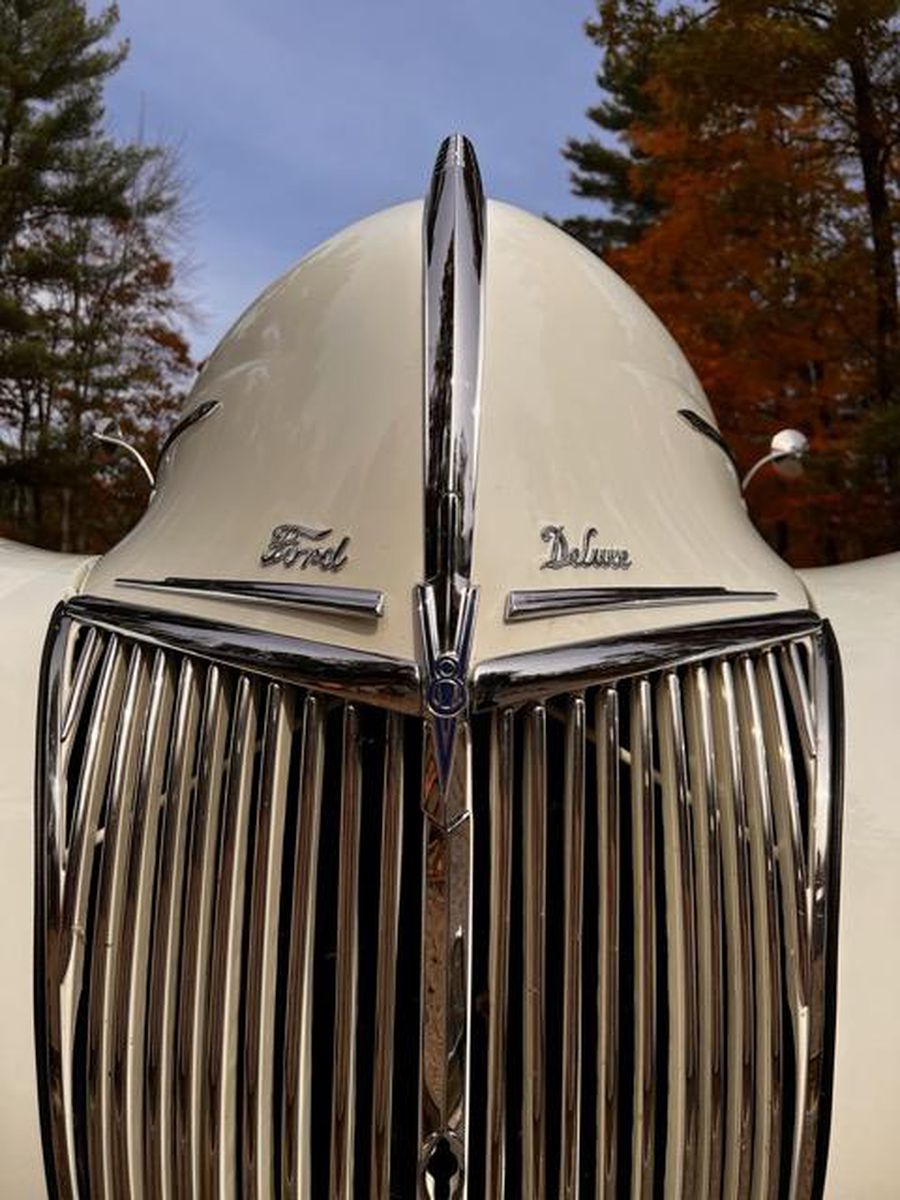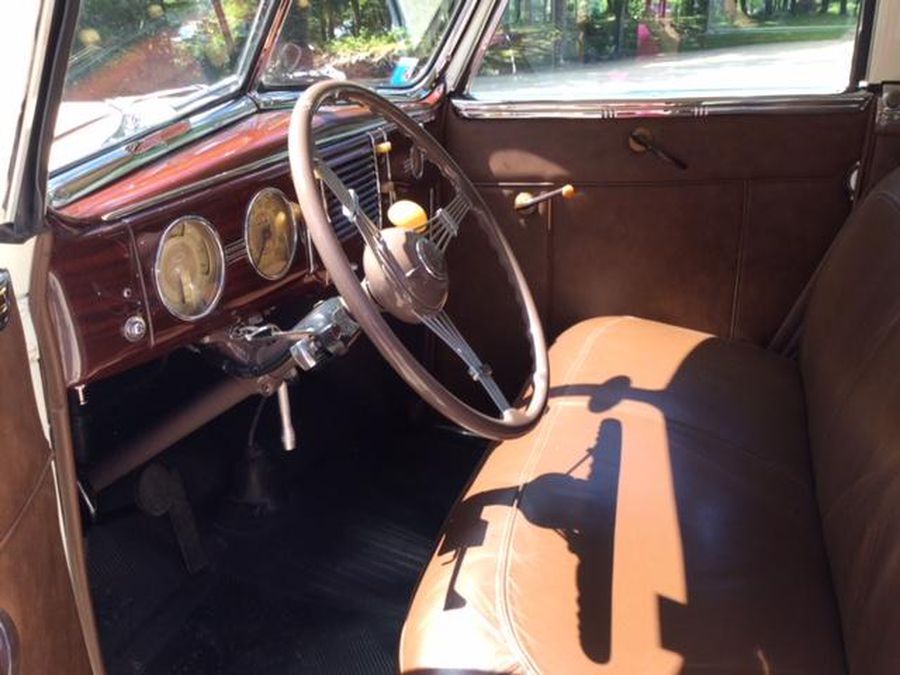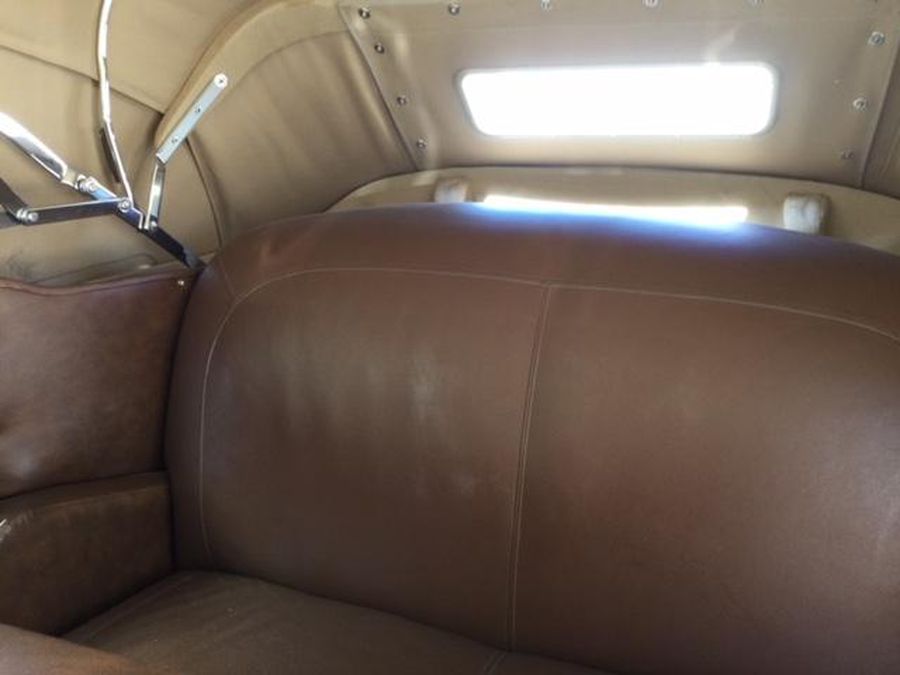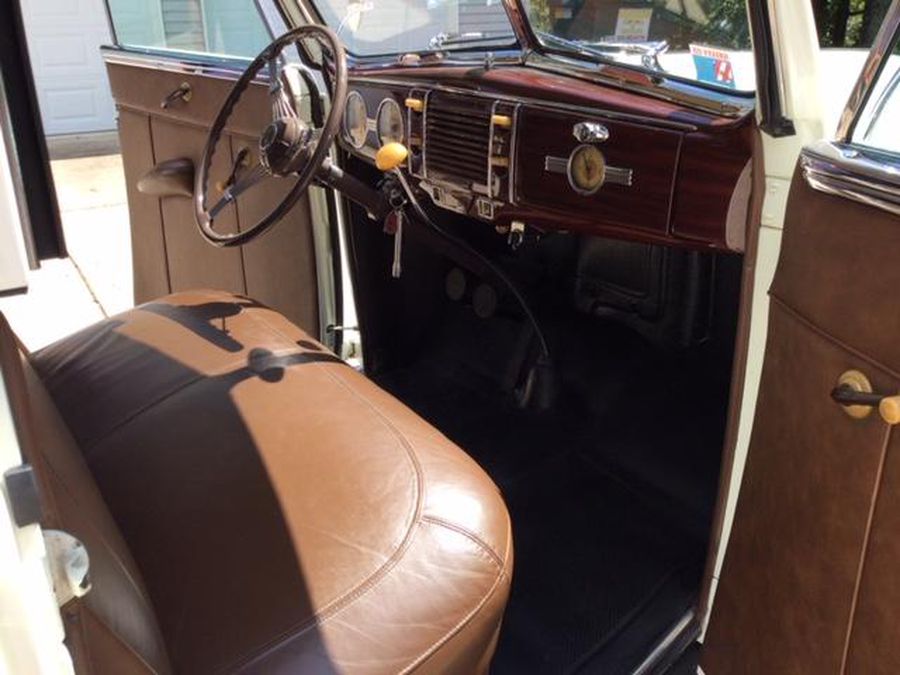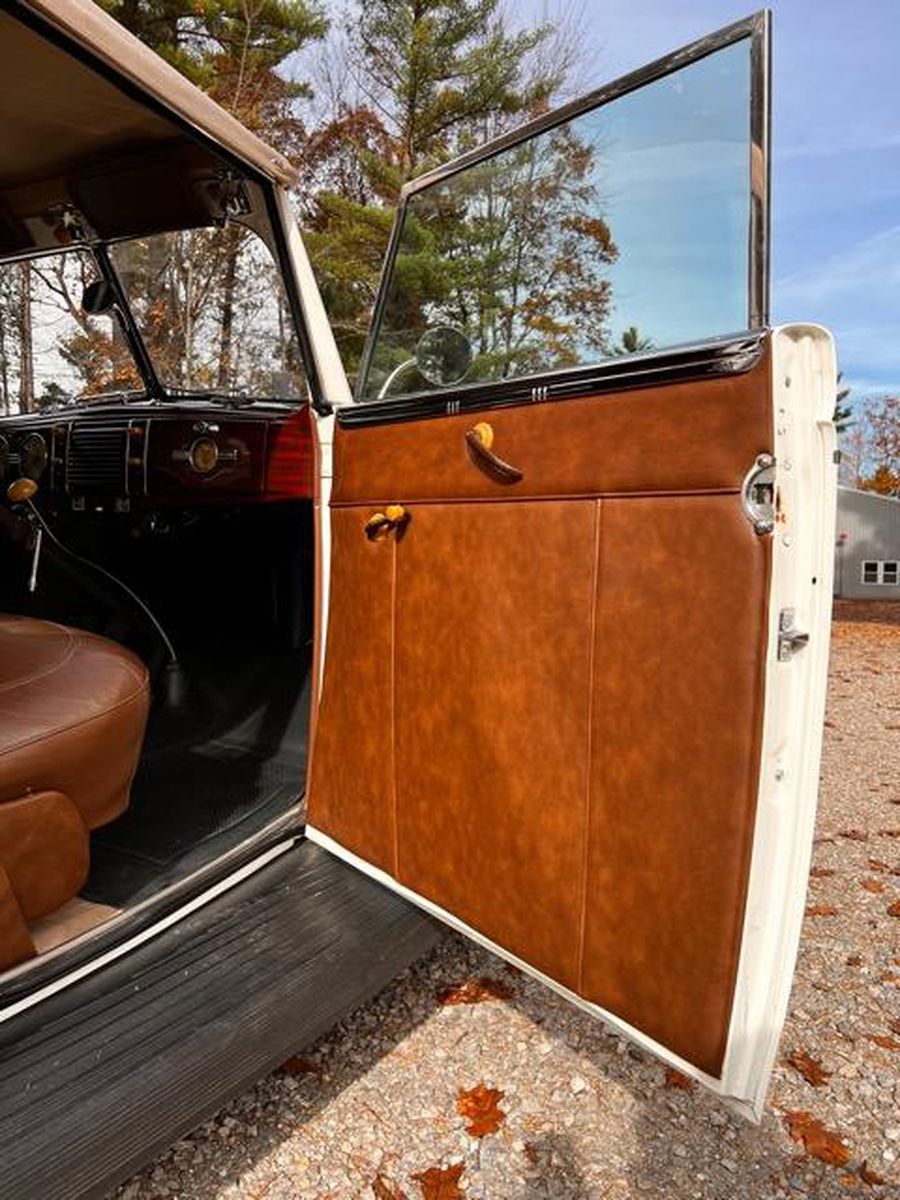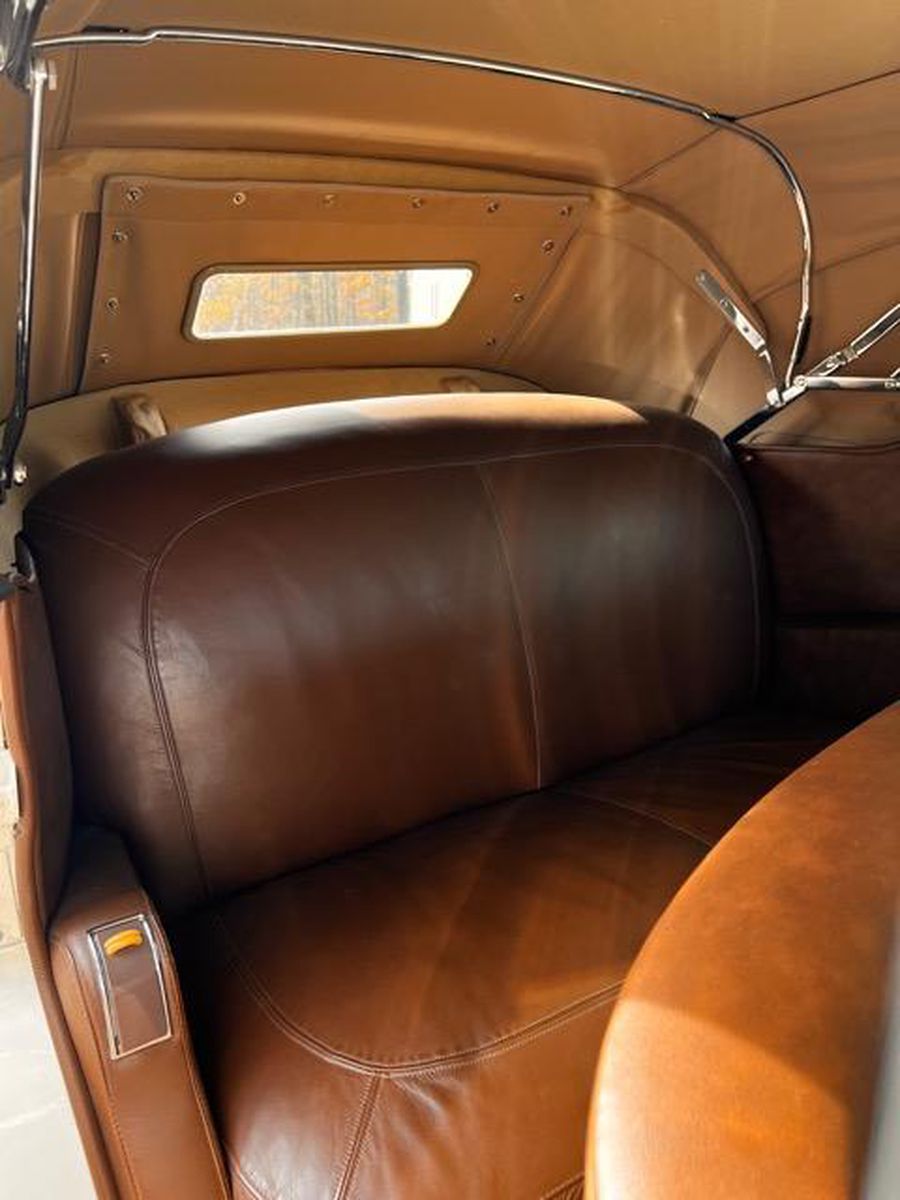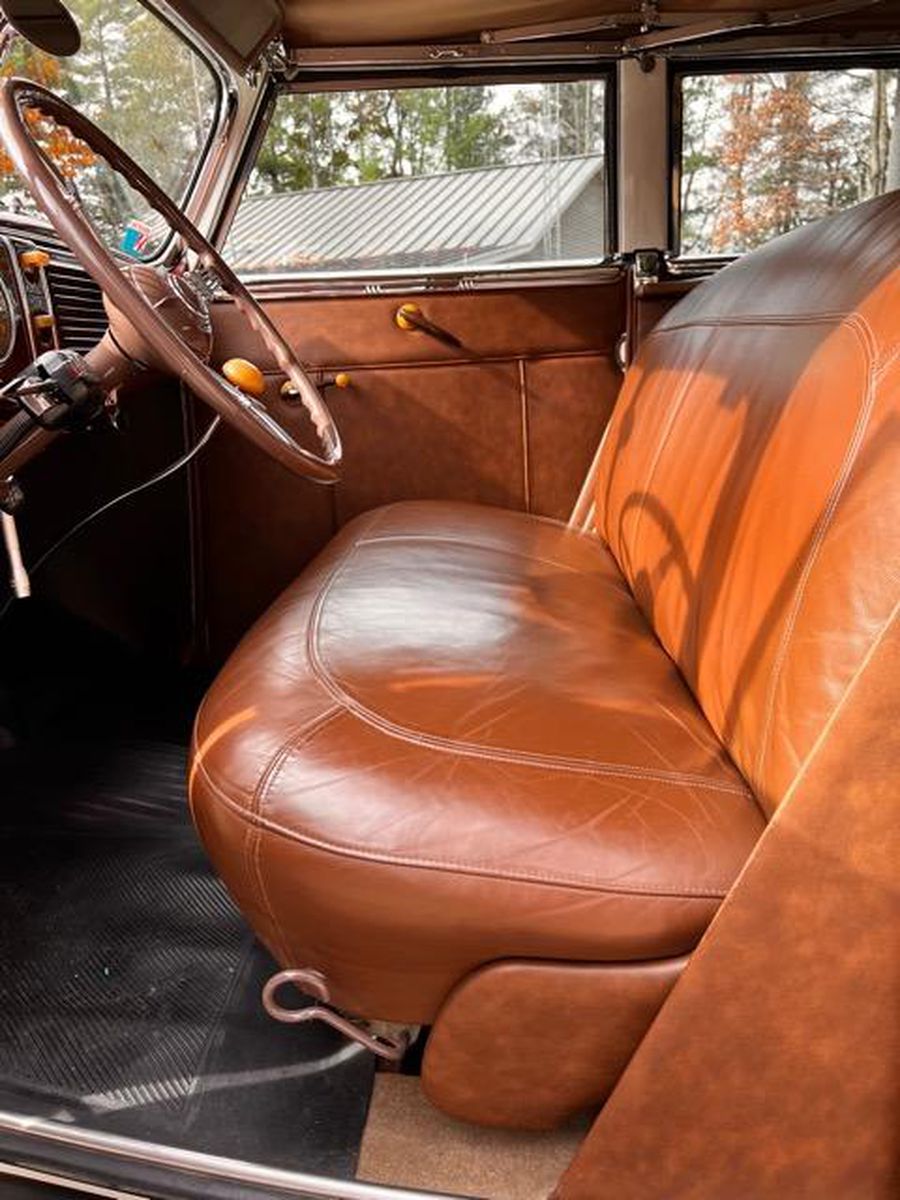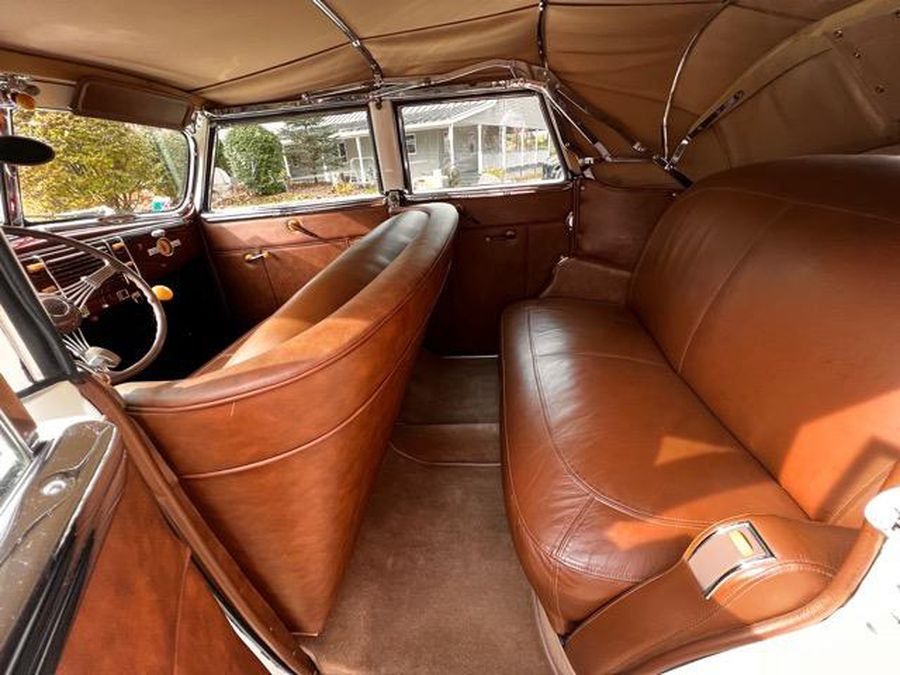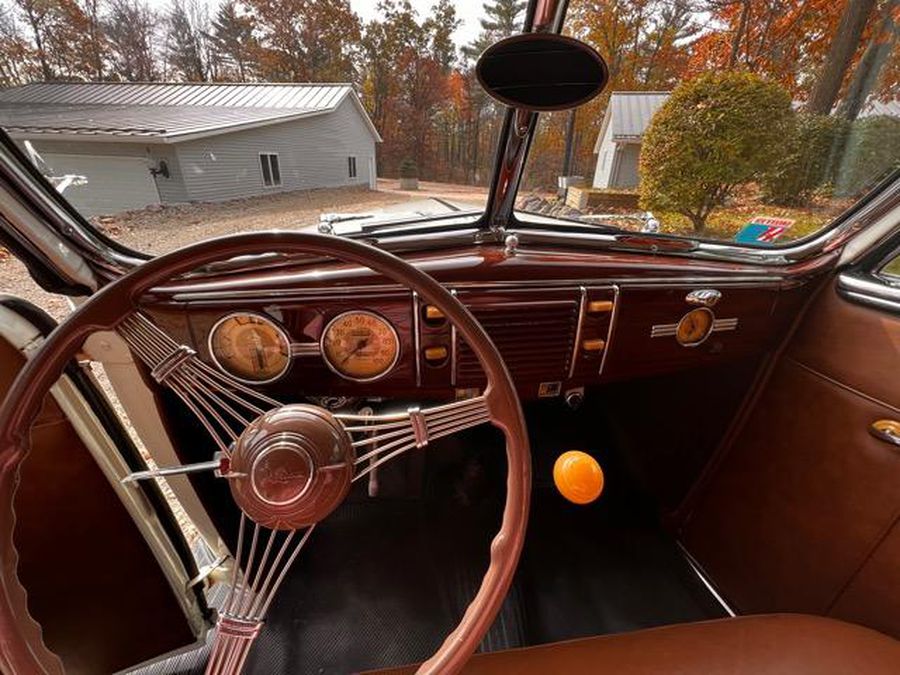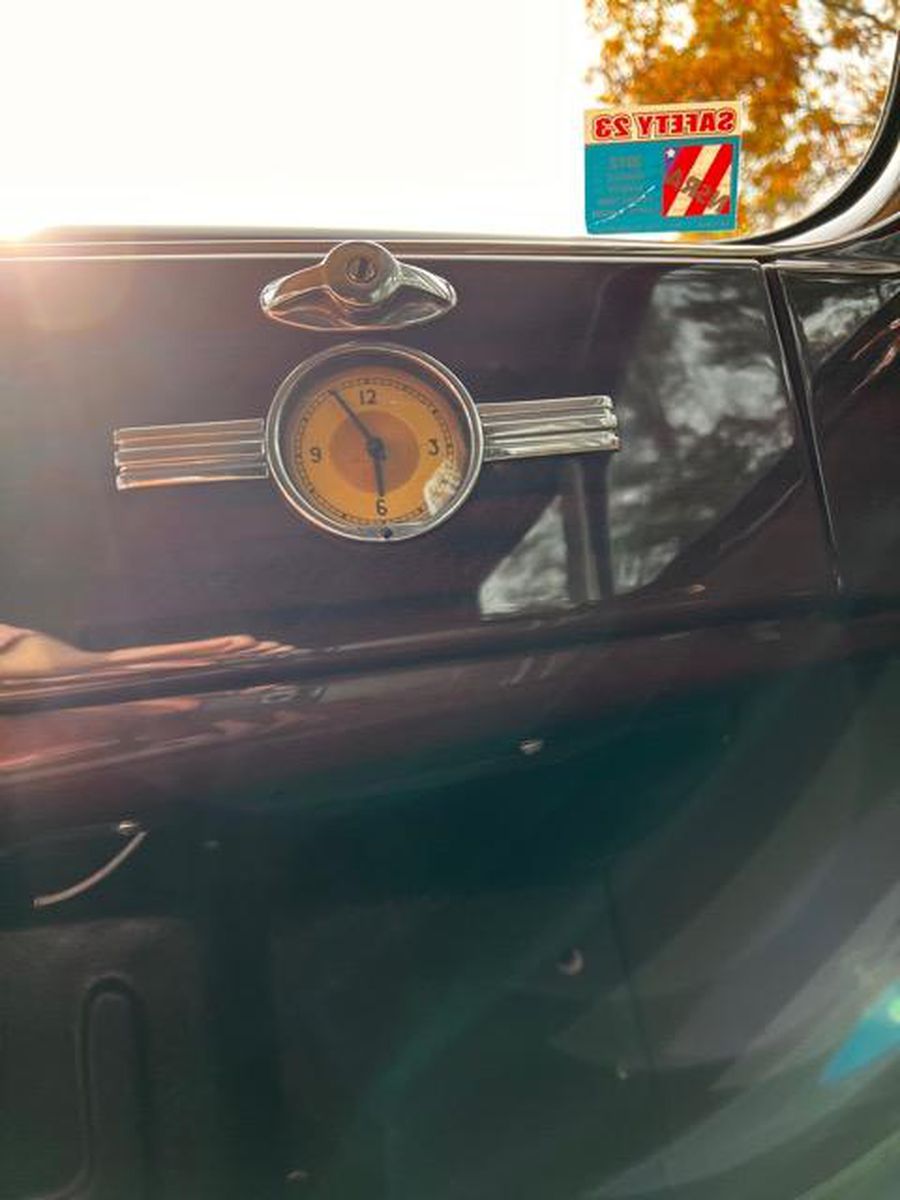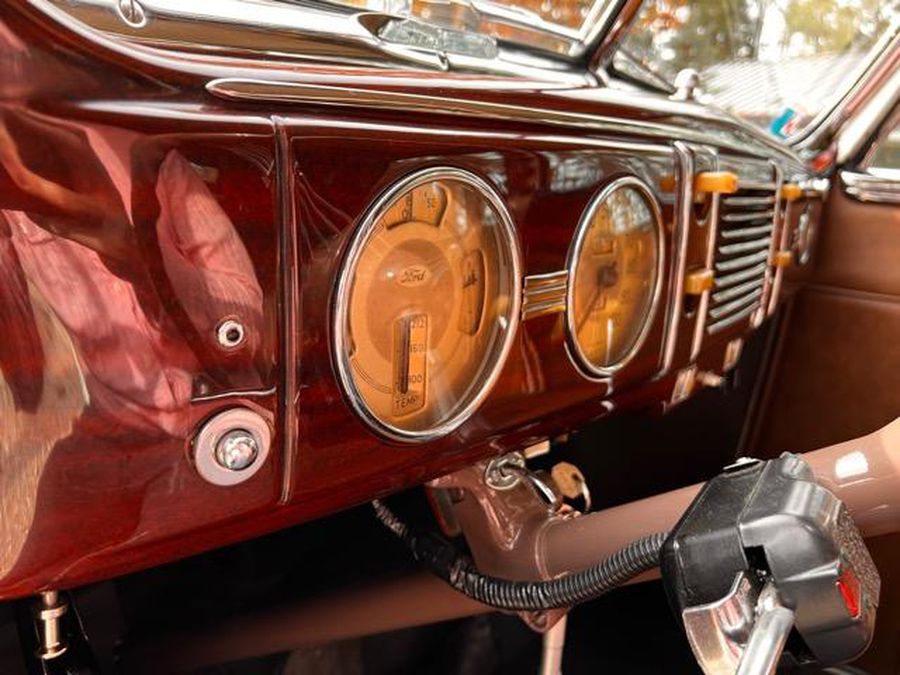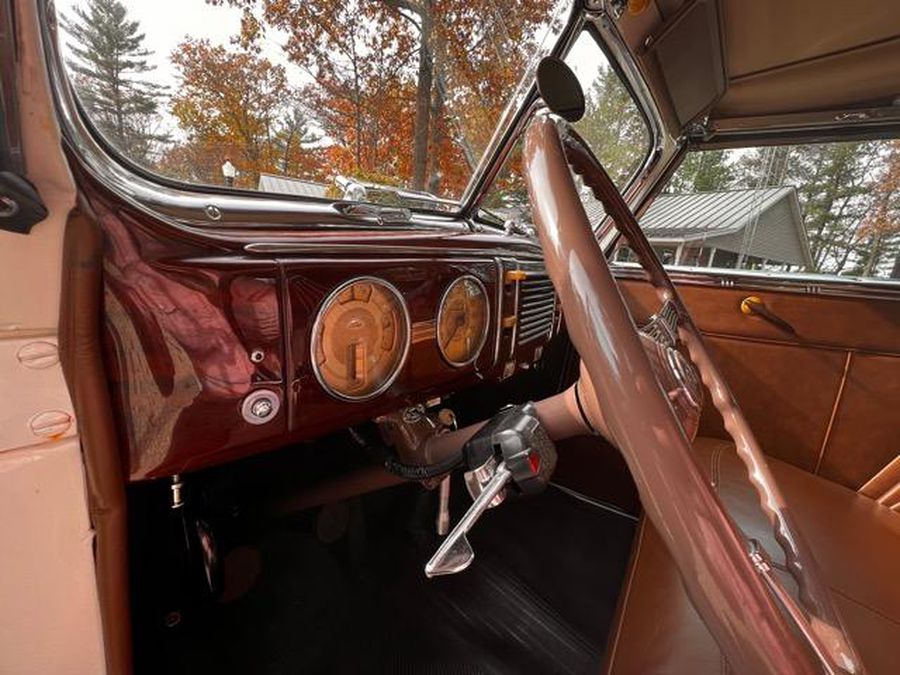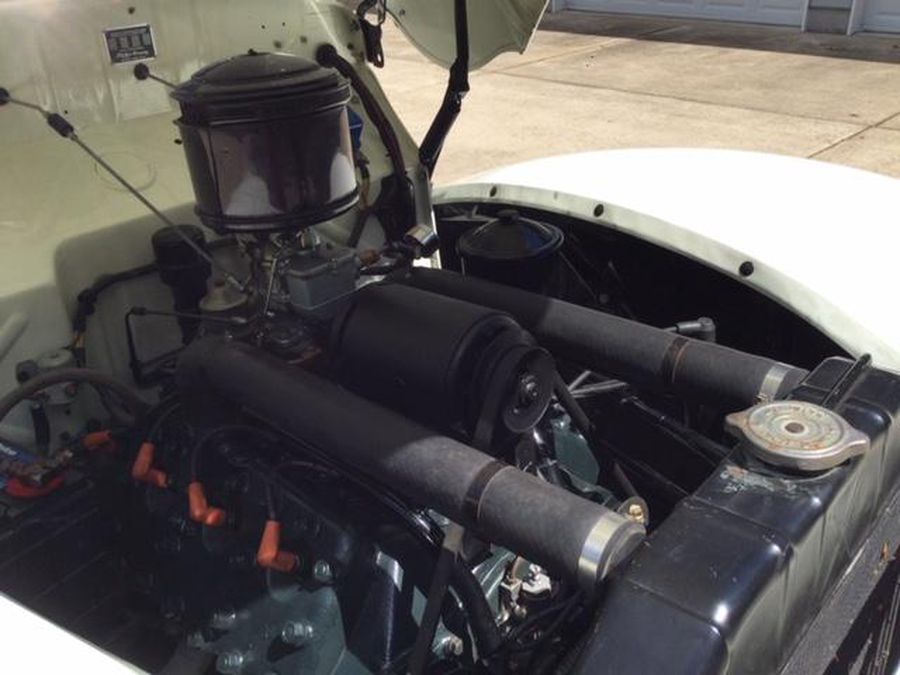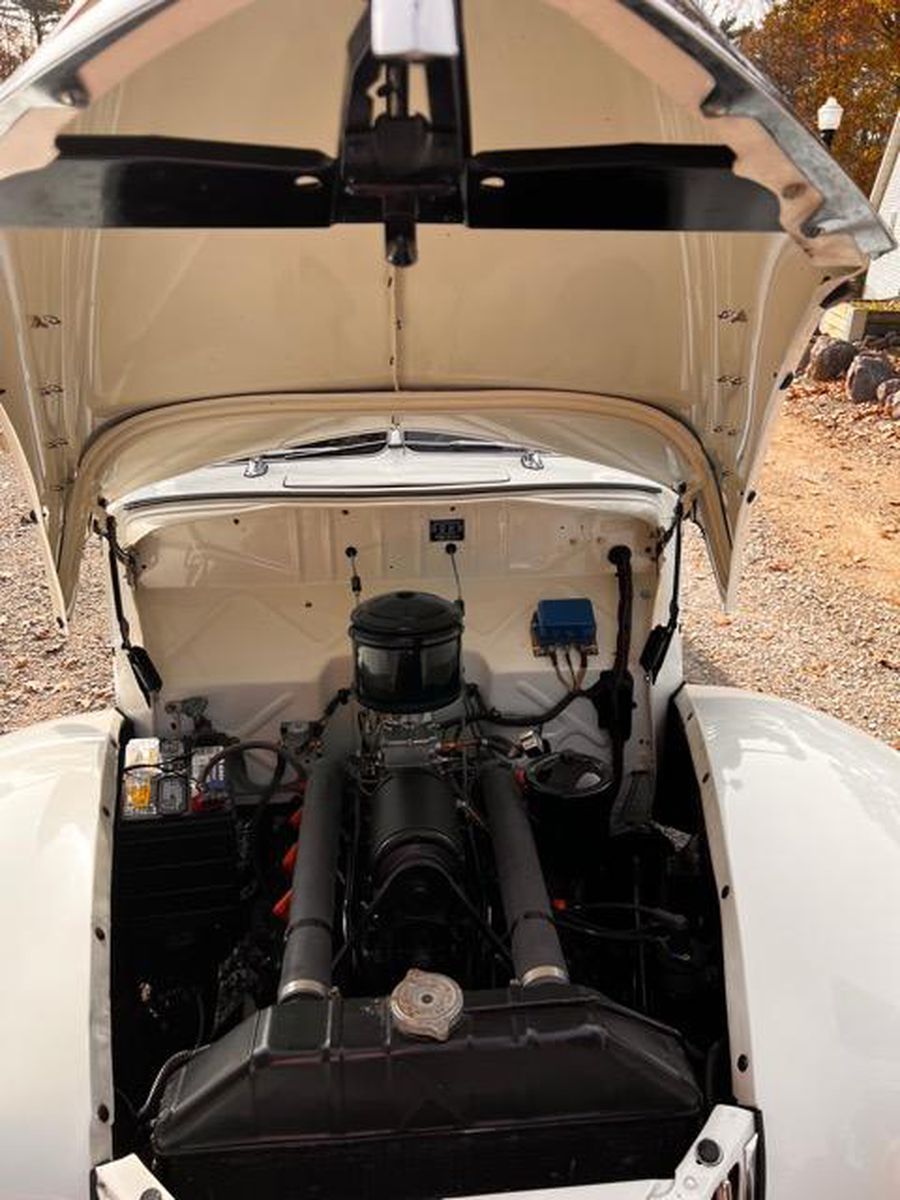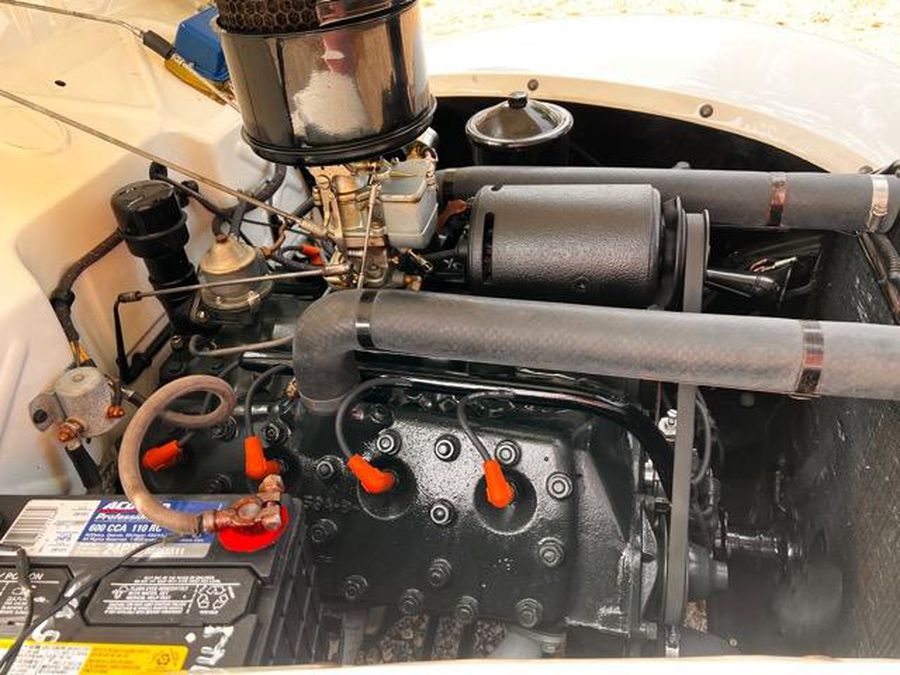 1939 Ford Deluxe
Iola, WI, 54945
Features:
Stock #: 11537NVR
Mileage: 2,000
Engine: V8
Transmission: Manual
Drive Type: RWD
Condition: Excellent
Exterior: EGGSHELL WHITE WITH CARAMEL CONV TOP
Interior: RICH BROWN LEATHER SEATS AND DOORS AND METAL DASH
Description:
WE AT NV REGISTRY, WERE VERY LUCKY TO GET THE OPPORTUNITY TO MARKET, ADVERTISE, AND HOPEFULLY FIND A NEW COLLECTOR OR ENTHUSIAST THAT WILL KNOW A SUPER DEAL WHEN HE OR SHE SEE'S IT!!! BECAUSE THIS TRULY BEAUTIFULLY DONE CLASSIC CONVERTIBLE HAS OVER DOUBLE THE AMOUNT OUR OWNER/CLIENT, IS ASKING FOR THE VEHICLE INVESTED INTO THE TOTAL RESTORATION 7 YEARS AGO. I THINK YOU WILL SEE WHY FROM THE PHOTOS AND THE INFORMATION IF YOU DON'T ALREADY KNOW ABOUT THIS VEHICLE, YOU WILL AND WE ARE HEAR TO HELP WITH ANYTHING YOU MAY NEED AS FAR AS MORE PHOTOS, SPECS, INFO, AND EVEN DEALER SERVICES LIKE TRANSPORTATION AND WE CAN PUT A BUYER IN TOUCH WITH CERTAIN FINANCIAL INSTITUTIONS IF NEEDED. WE HAVE WORKED WITH THE OWNER OF THIS CAR IN SELLING OTHERS AS WELL, AND EACH ONE IS A PRIZE COLLECTOR PIECE WITH FLARE AND UNIQUE SOMETHING THAT ALWAYS SETS IT APART FROM THE REST!!
WE HAVE FOR SALE A 1939 FORD DELUXE 4-DOOR SEDAN CONVERTIBLE WITH A STEEL BODY!!!! THE CAR HAS BEEN PROFESSIONALLY RESTORED IN A COMPLETE BODY- RESTORATION PROJECT IN 2014 WHERE OUR CLIENT AND THE OWNER OF THIS MAGNIFICENT PIECE OF AMERICANA, SPENT UPWARDS OF $80K IN PURCHASING AND COMPLETING THE RESTORATION OF THIS RARE AND GORGEOUS FORD CONVERTIBLE!!!
IN 1939 FORD, ONCE AGAIN, MODERNIZED IT'S LOOK, AND THE DELUXE WAS ONE OF THE MORE HEAVILY REWORKED IN CERTAIN AREAS. THE DELUXE USED A LOW POINTED GRILLE WITH HEAVIER VERTICAL SLATS, WHILE THE STANDARD FORD HAD A HIGHER GRILLE WITH HORIZONTAL DIVIDERS. THE HEADLIGHTS, WERE MOVED FARTHER APART, ALMOST SITTING IN FRONT OF THE WHEELS. THE SIDE GRILLES AND LOUVERS, WERE REMOVED IN FAVOR OF CHROME STRIPS ON THE DELUXE MODELS. EVEN THE "ALLIGATOR" HOOD OPENED DEEP FROM THE TOP OF THE GRILLE BACK, ELIMINATING THE SIDE PANELS ON PREVIOUS MODELS.
MECHANICALLY, THIS WAS THE FIRST TIME THAT FORD PUT HYDRAULIC BRAKES ON THIER CARS WHICH MARKED A SIGNIFIGANT MOVE AS WELL. IN THE SAME YEAR, FORD'S UPSCALE MERCURY LINE MADE IT'S DEBUT, FILLING THE GAP BETWEEN THE DELUXE FORDS AND THE LINCOLN-ZEPHYR LINE. FORD ORIGINALLY CALLED THIER HIGHER END, UPSCALE ALTERNATIVE TO BRIDGE THE GAP BETWEEN IT'S BASE MODEL, AND LUXURY LINCOLN OFFERINGS, THE De Luxe FORD. THAT STARTED TO INITIALLY SPECIFY AN UPSCALE TRIM, BACK IN 1930 WITH THE MODEL 40-B AND 45-B. THE De Luxe FORD, WAS DIFFERENTIATED IN STYLING AND PRICING FOR A COUPLE OF YEARS AND IN 1939, FORD HAD 5 LINES OF CARS: FORD, De Luxe FORD, MERCURY, LINCOLN-ZEPHYR, AND LINCOLN.
AFTER THE WAR, THEY SIMPLIFIED TO WHAT WE'VE MOST ALL COME TO KNOW AS FORD, LINCOLN, MERCURY VEHICLES. THEY TRIED FOR ANOTHER YEAR WITH THE DE LUXE AND THE SUPER DE LUXE BUT IT JUST LOST THE MARKETING AND THE De Luxe WAS DROPPED OR MODIFIED AFTER 1941.
THIS CAR YOU'RE LOOKING AT FOR SALE RIGHT HERE IS A 39 FORD DELUXE 4-DOOR SEDAN CONVERTIBLE. YOU DON'T HEAR SEDAN AND CONVERTIBLE DESCRIBING THE SAME VEHICLE VERY OFTEN. BUT LIKE I MENTIONED, THIS CAR HAD A COMPLETE BODY- OFF RESTORATION IN 2014 WITH A NEW CORRECT 221 C.I. FLATHEAD V-8 ENGINE WITH 85HP AND REBUILT 3-SPEED MANUAL TRANSMISSION. IT ALSO RECEIVED A REBUILT REAR END WITH 3.25 GEARS, AS WELL AS UPGRADED SUSPENSION FOR BETTER HANDLING.
THE FORD DELUXE HAS A PERFECT STEEL BODY WHICH IS NOT THAT EASY TO FIND NOW AND PERFECT PAINT AS WELL. IT GOT A 12 VOLT CONVERSION, NEW LEBARON BONNEY TOP AND INTERIOR BOTH. THE VEHICLE HAS ONLY HAD 2,000 MILES PUT ON IT, SINCE THE TOTAL RESTORATION AND IT RUNS ABSOLUTELY PERFECT AND DRIVES AND STOPS EVEN BETTER!!!