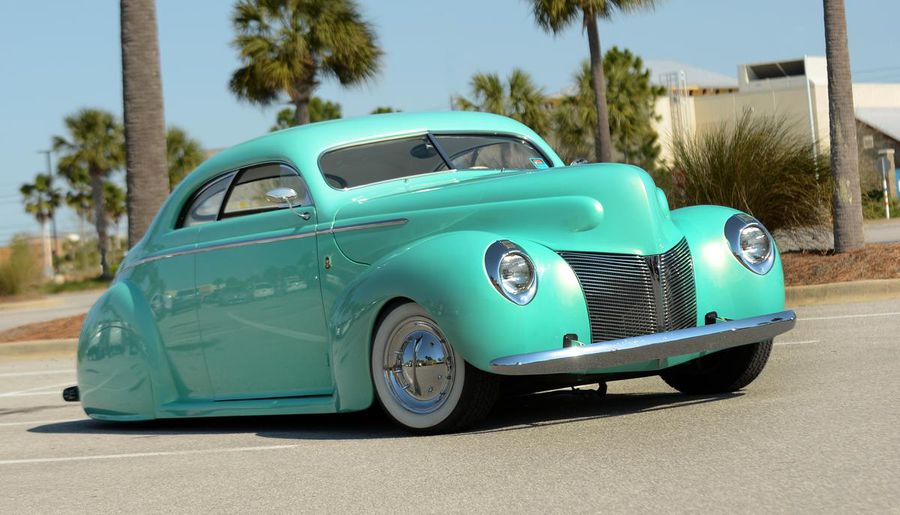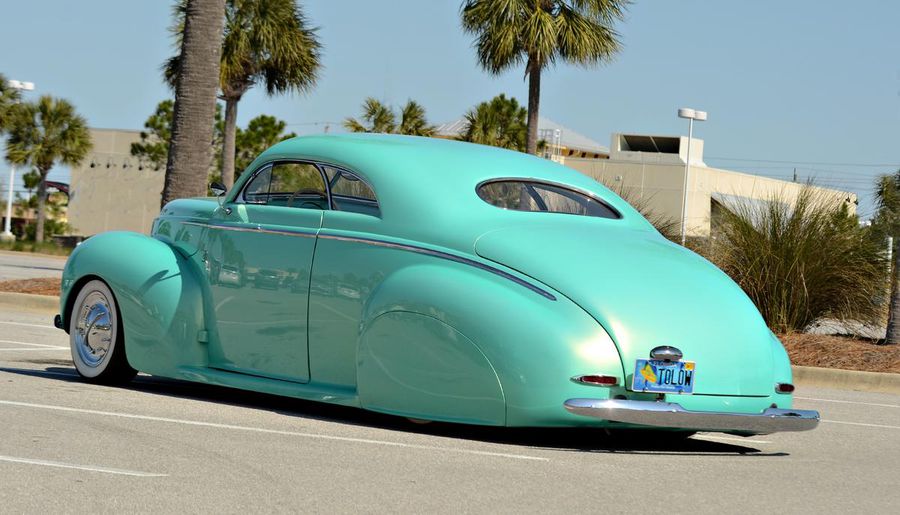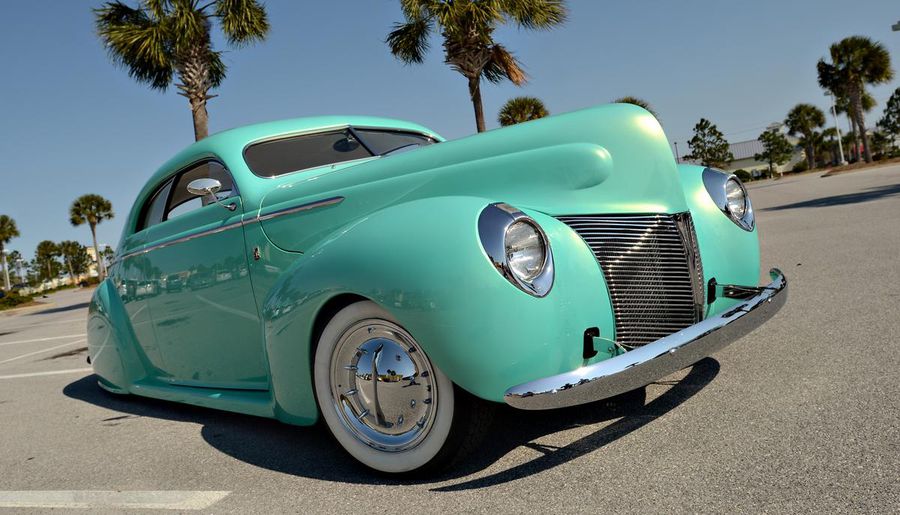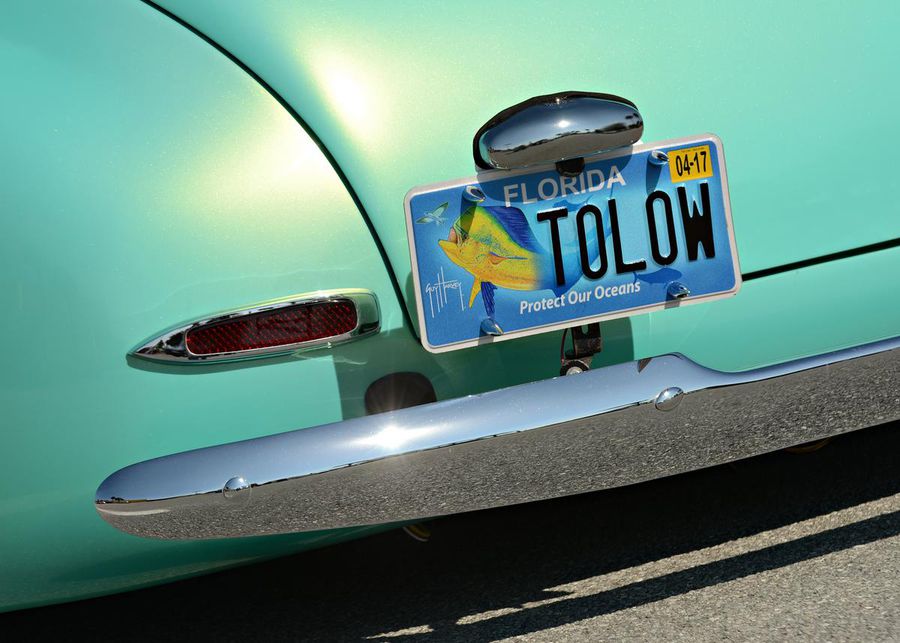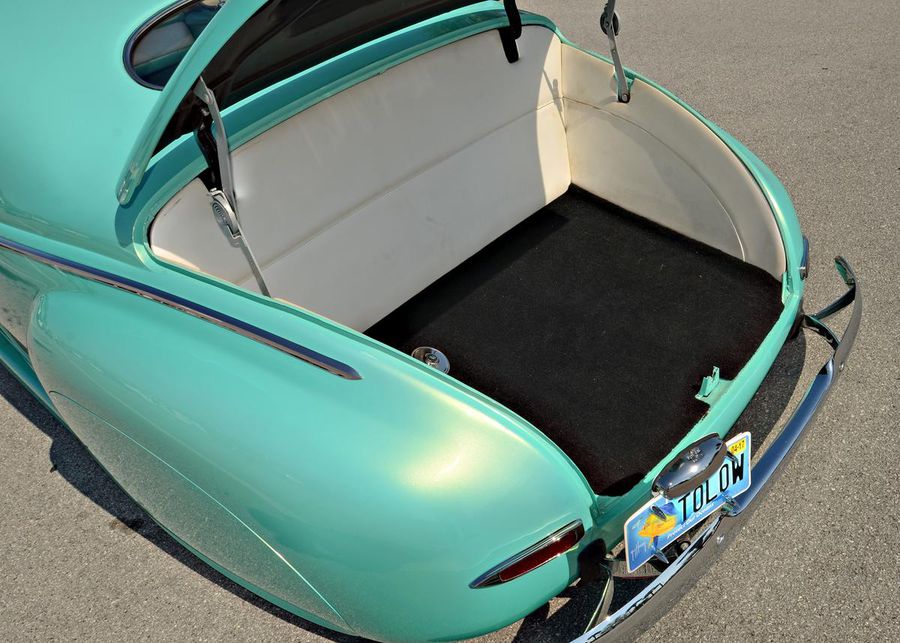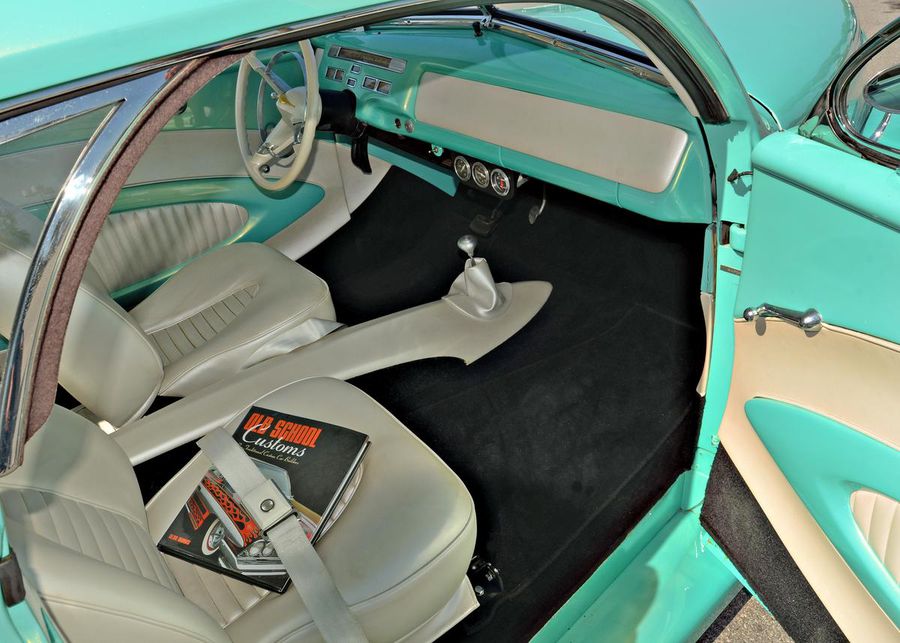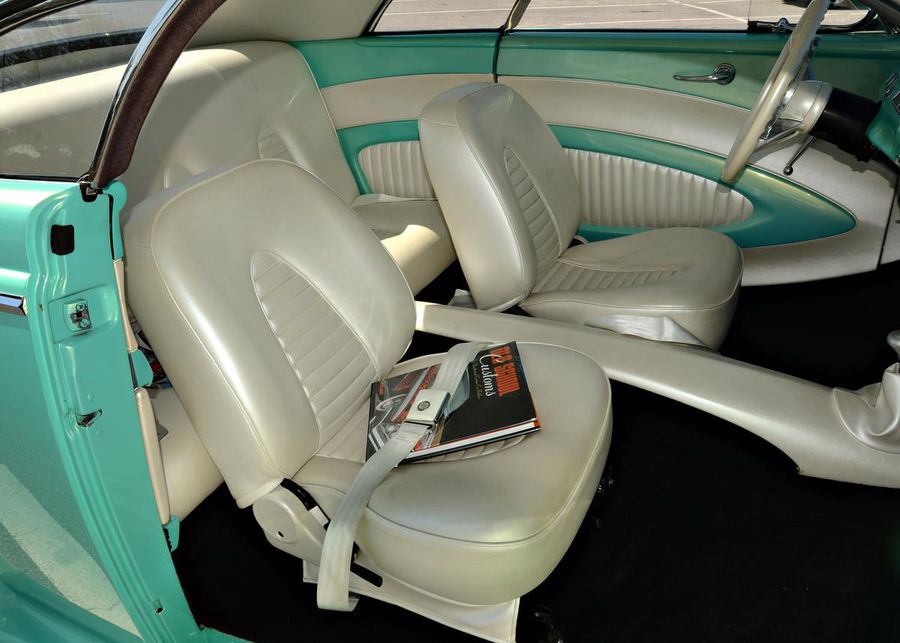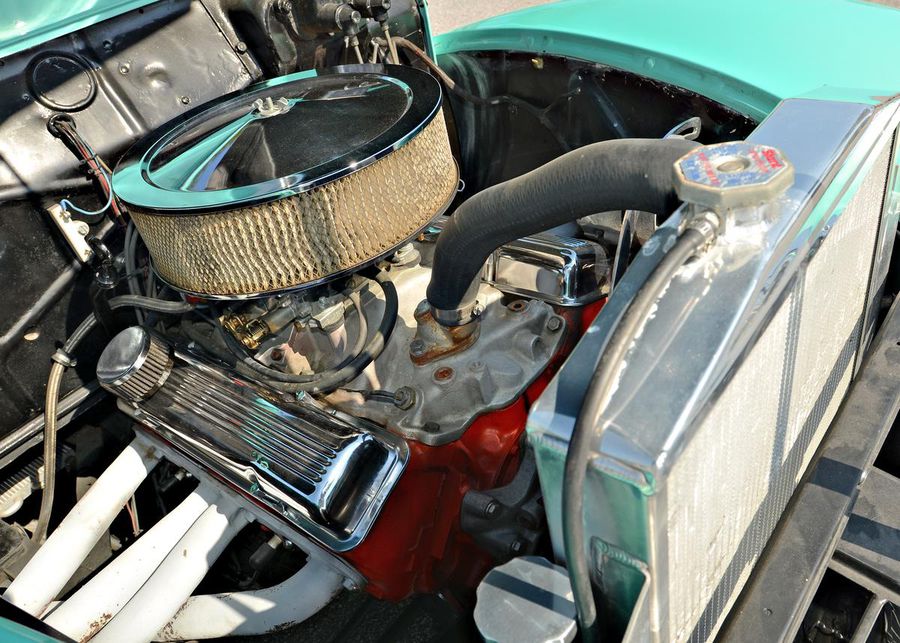 1940 Mercury Custom Coupe
Lynn Haven, FL, 32444
Features:
Engine: V8
Transmission: Auto
Drive Type: RWD
Condition: Excellent
Exterior: Luminescent Green
Interior: White
Description:
1940 Mercury Custom Coupe
by Rick Dore
This stunning creation of famous custom car builder Rick Dore (TV shows – Lords of the Car Hoards and Rusted Development), is one of the finest custom cars you can find!
Under the hood is a lusty, 327 cubic inch Chevrolet V8 with an estimated 300 horsepower linked to a fresh 700R4 overdrive transmission. Originally owned by racecar driver and speed shop owner Johnny Loper, the Merc has a Posi traction rear end, suspension by drop axle in front and four-wheel drum brakes. With air bags at the rear, she will go as low as you can go, and turn heads wherever you go.
Premier custom craftsman Rick Dore, of Glendale, Arizona, has been elected to four Custom Car Halls of Fame and has won countless awards. Dore subtly elaborates on classic themes, enhancing them with his own blend of past and future. With the hindsight of history, and his own inspired vision, Rick Dore has created a tribute to the past that is totally contemporary.
The roof is chopped by taking four inches in front and six inches in the rear, the entire roof was reshaped, creating a smooth rearward sweep. In front the windshield's height has elevated one inch and the crown of the roof trimmed to eliminate the "lowered eyeshade appearance." It's perfect. The side spear was re-sculpted and seductively shortened for a cleaner profile. The front and rear fenders have been blended into the body and the running boards were trimmed, and the skirts are flush-fitted, with discrete lower edge flares. The hood ornament and the handles were shaved. The bodywork is all metal, as you'd expect on a Rick Dore custom.
Inside, the inviting front bucket and rear bench seats were trimmed in soft Italian white pearl leather, complemented by a console with door panels built with spears to accented and match the exterior expertly done by Bob Divine of Divine Custom Interiors in Martinez California. Bob's custom interior work has appeared in Hot Rodder magazine numerous times.
The gleaming, incredible lustrous iridescent metallic blue green paint is unmistakably the work of Brad Quinn of Legends Classic Car Restoration in Panama City, Florida.
This custom Mercury is an absolute show stopper that attracts a crowd wherever it appears! It is sure, to win prizes if shown!