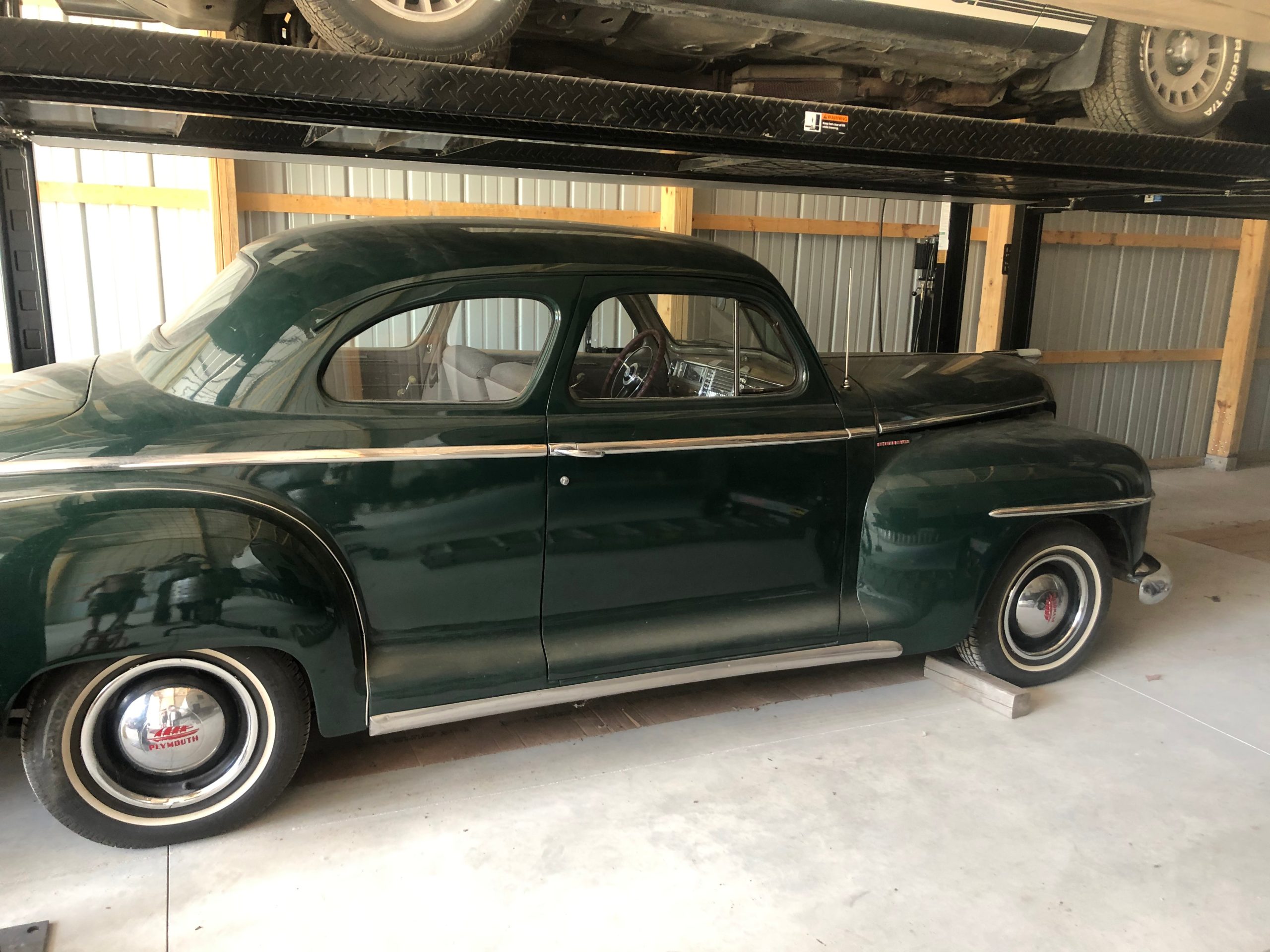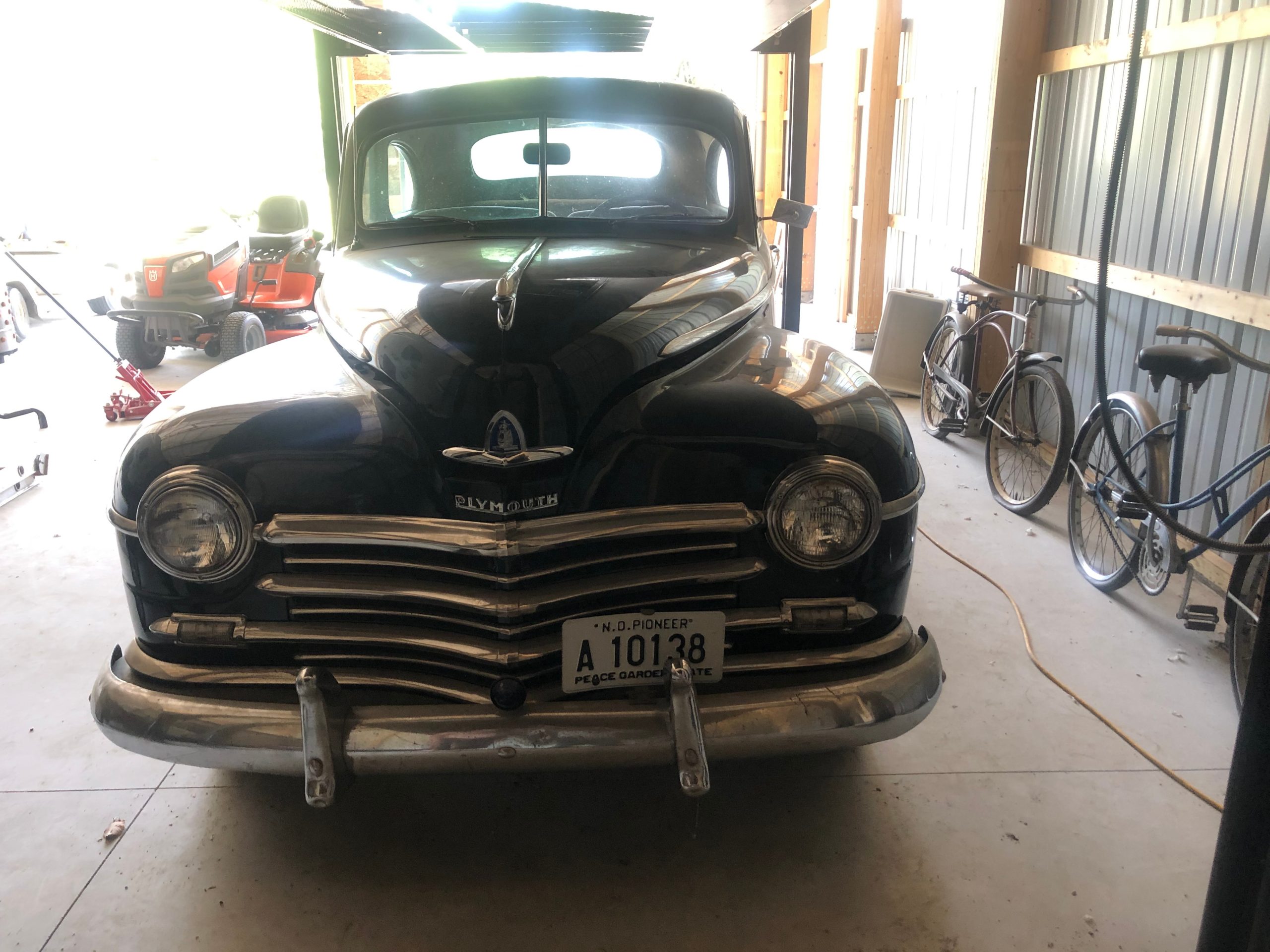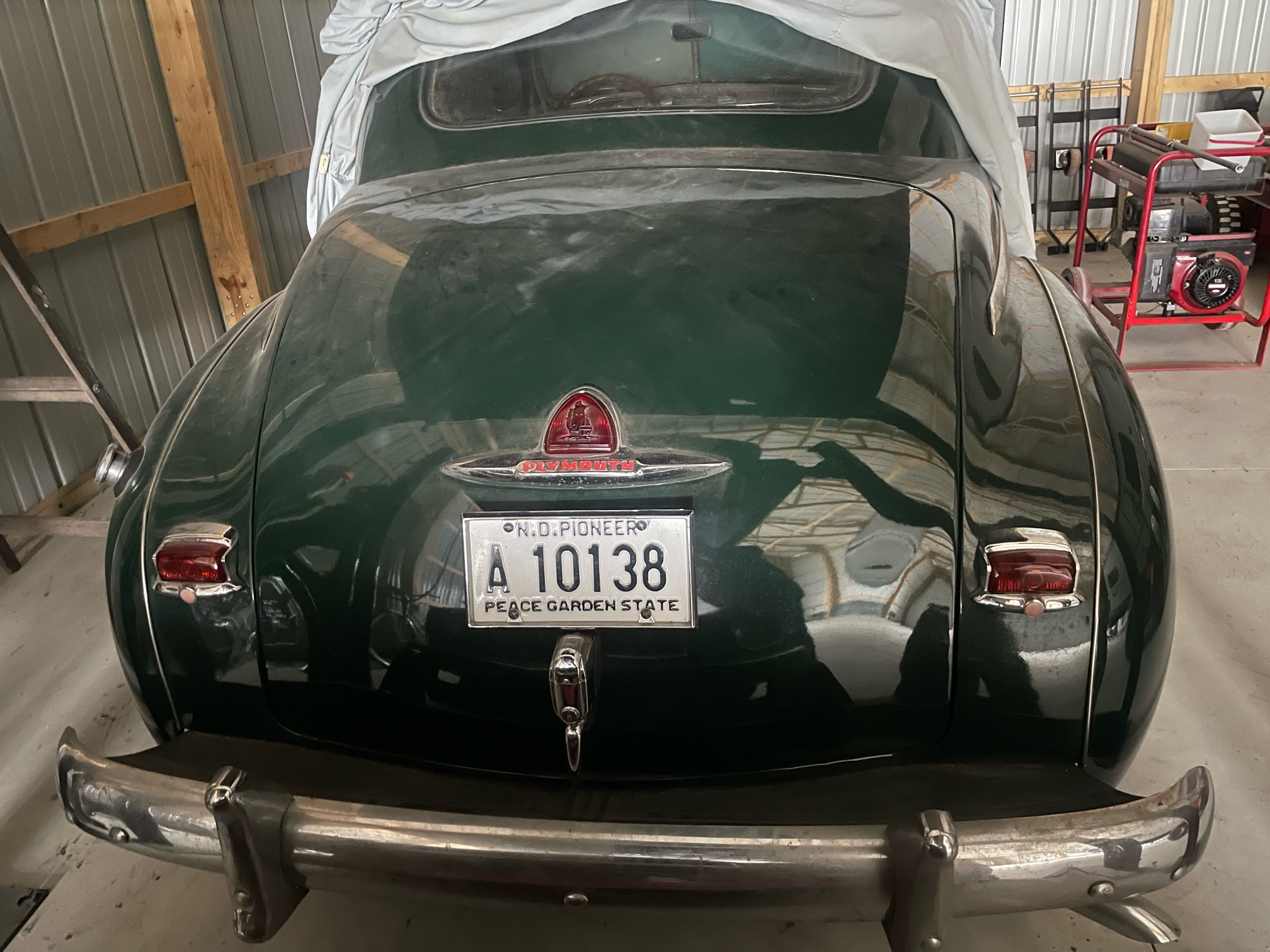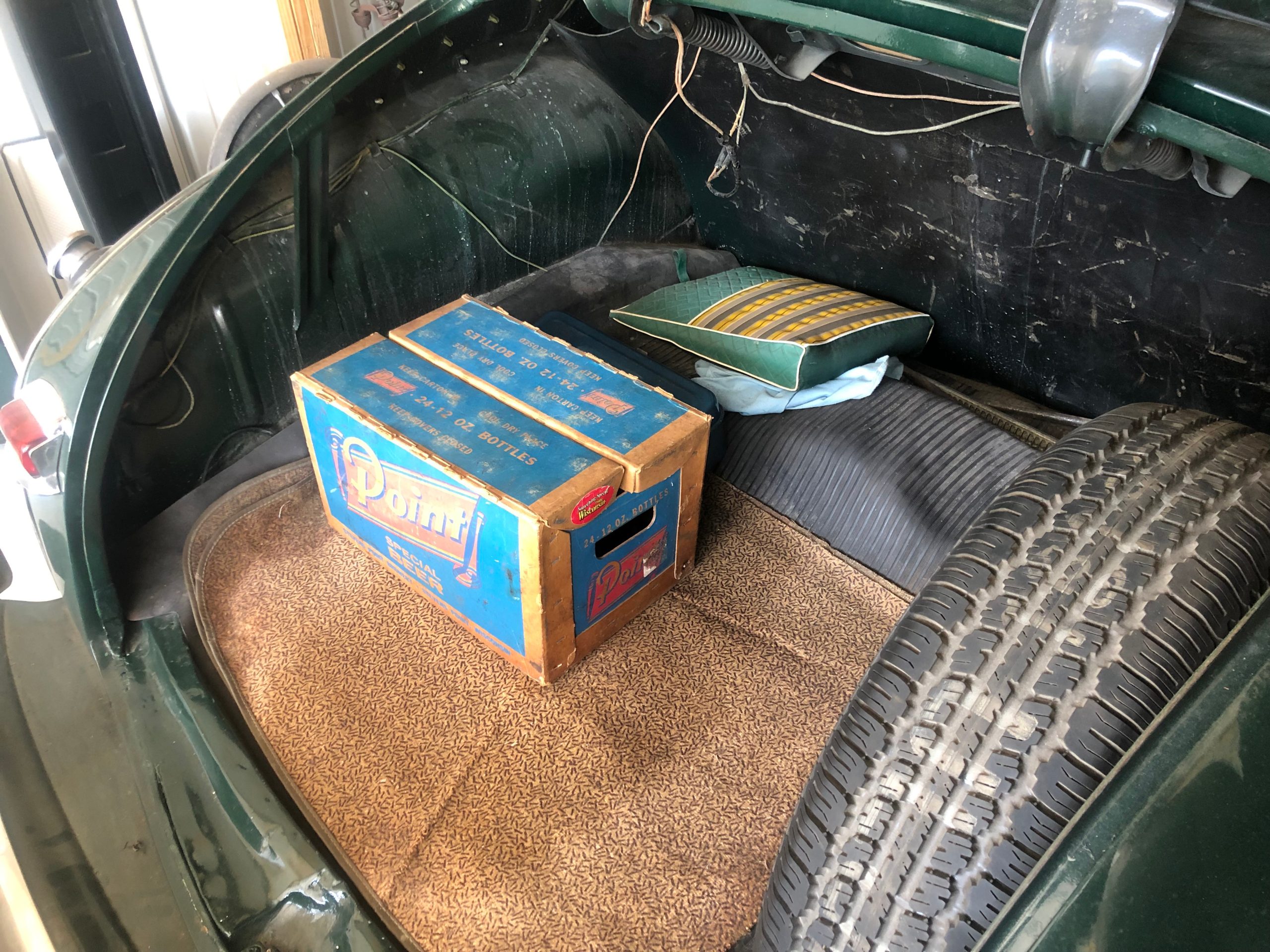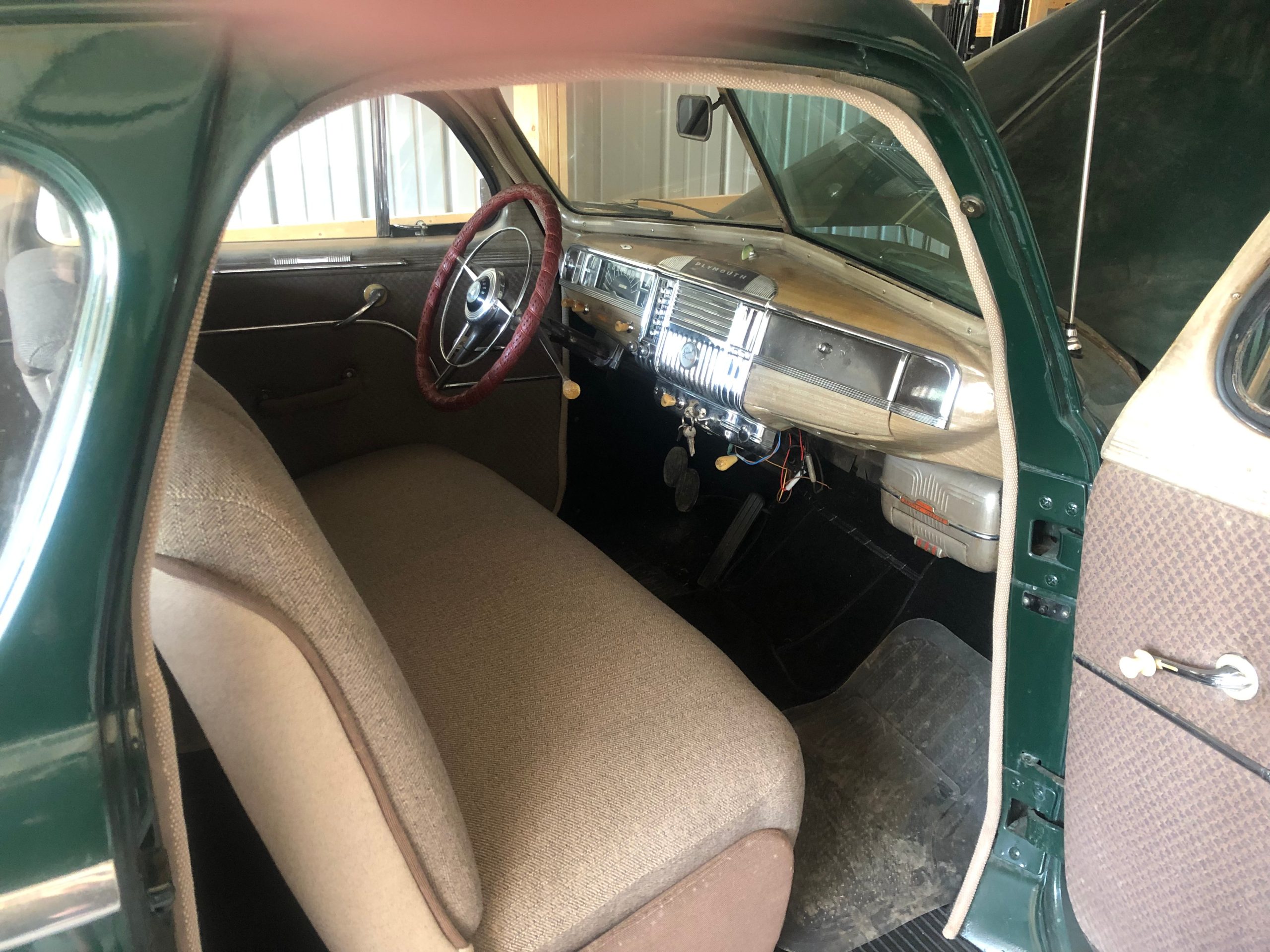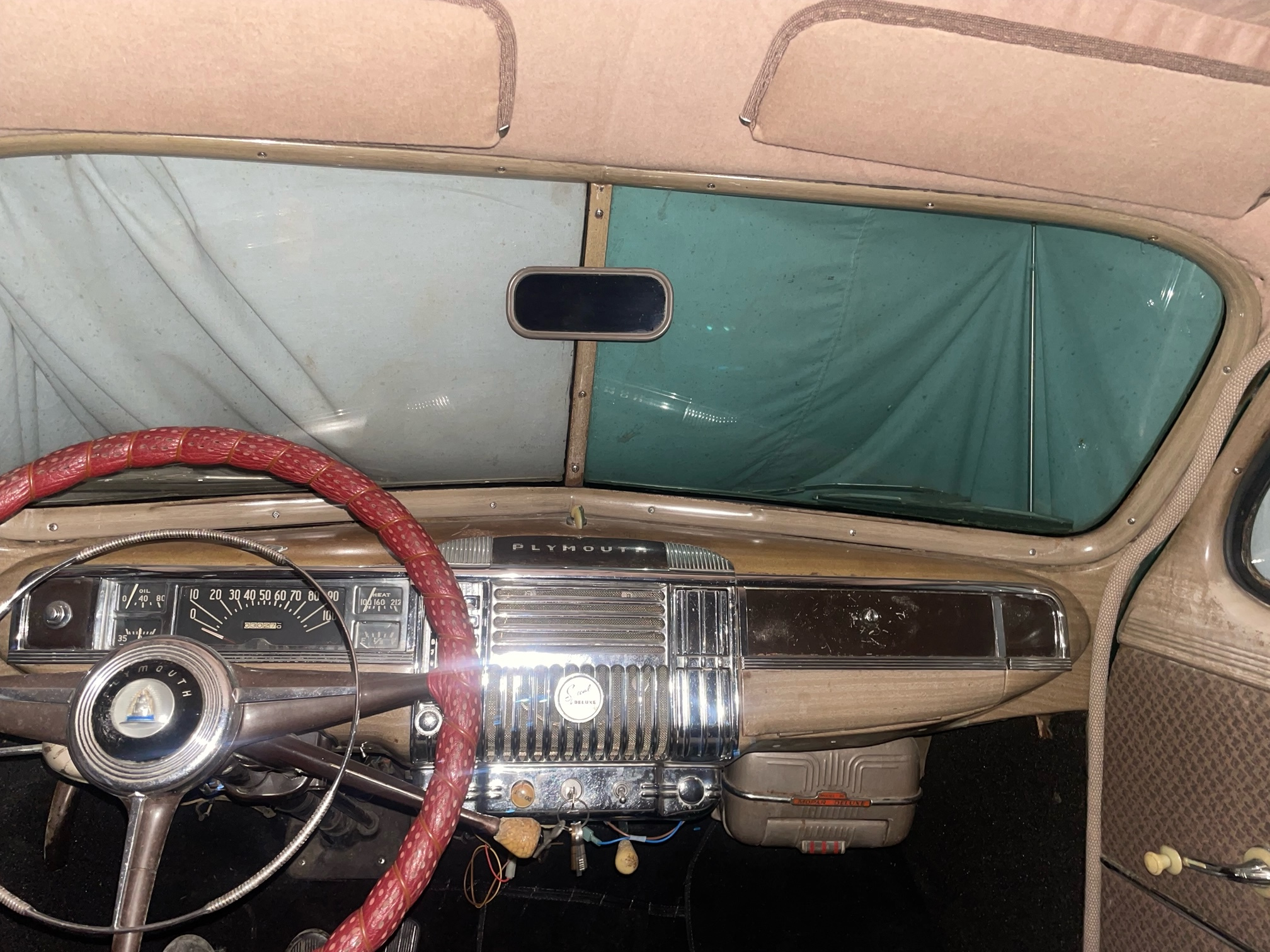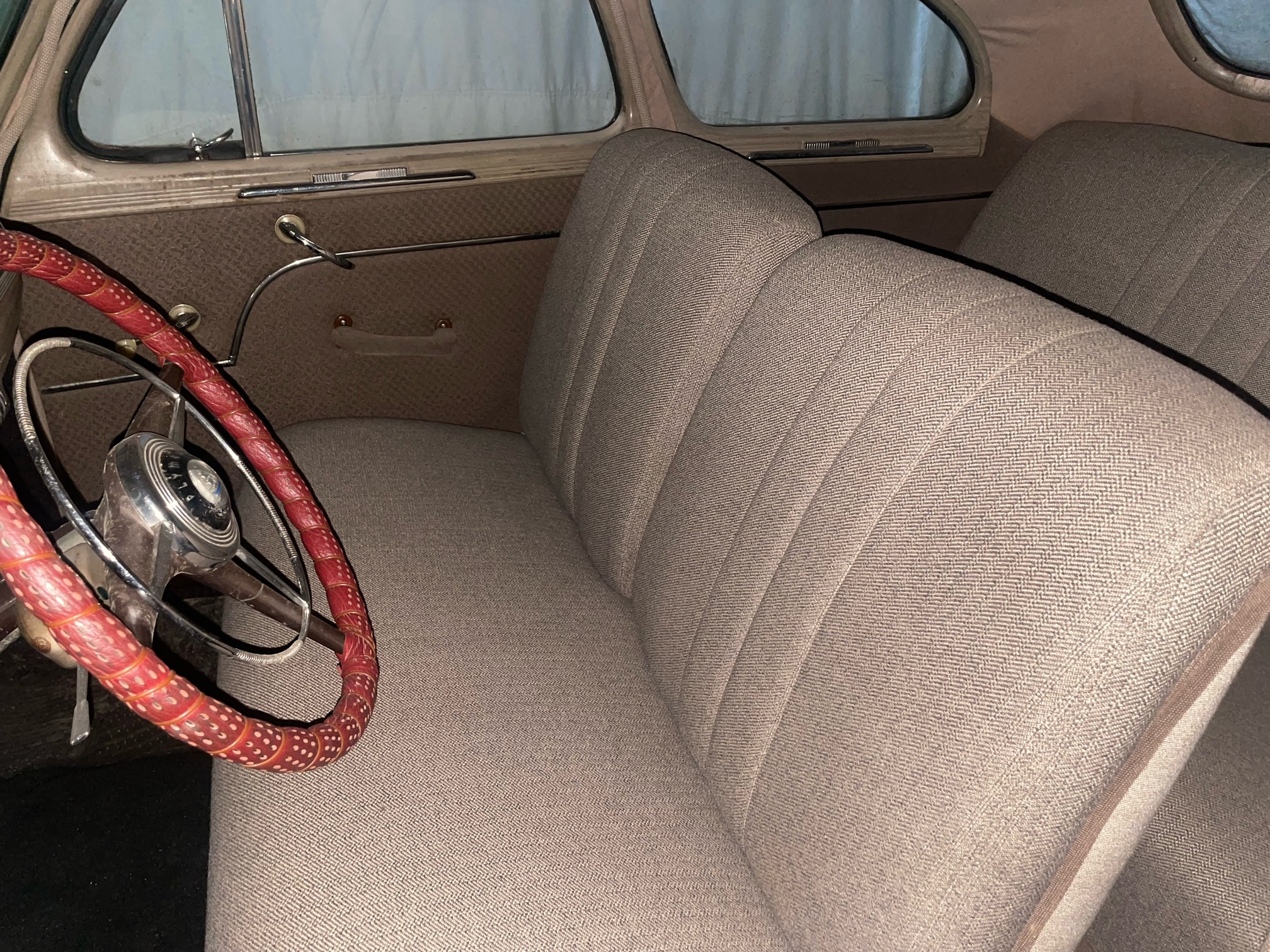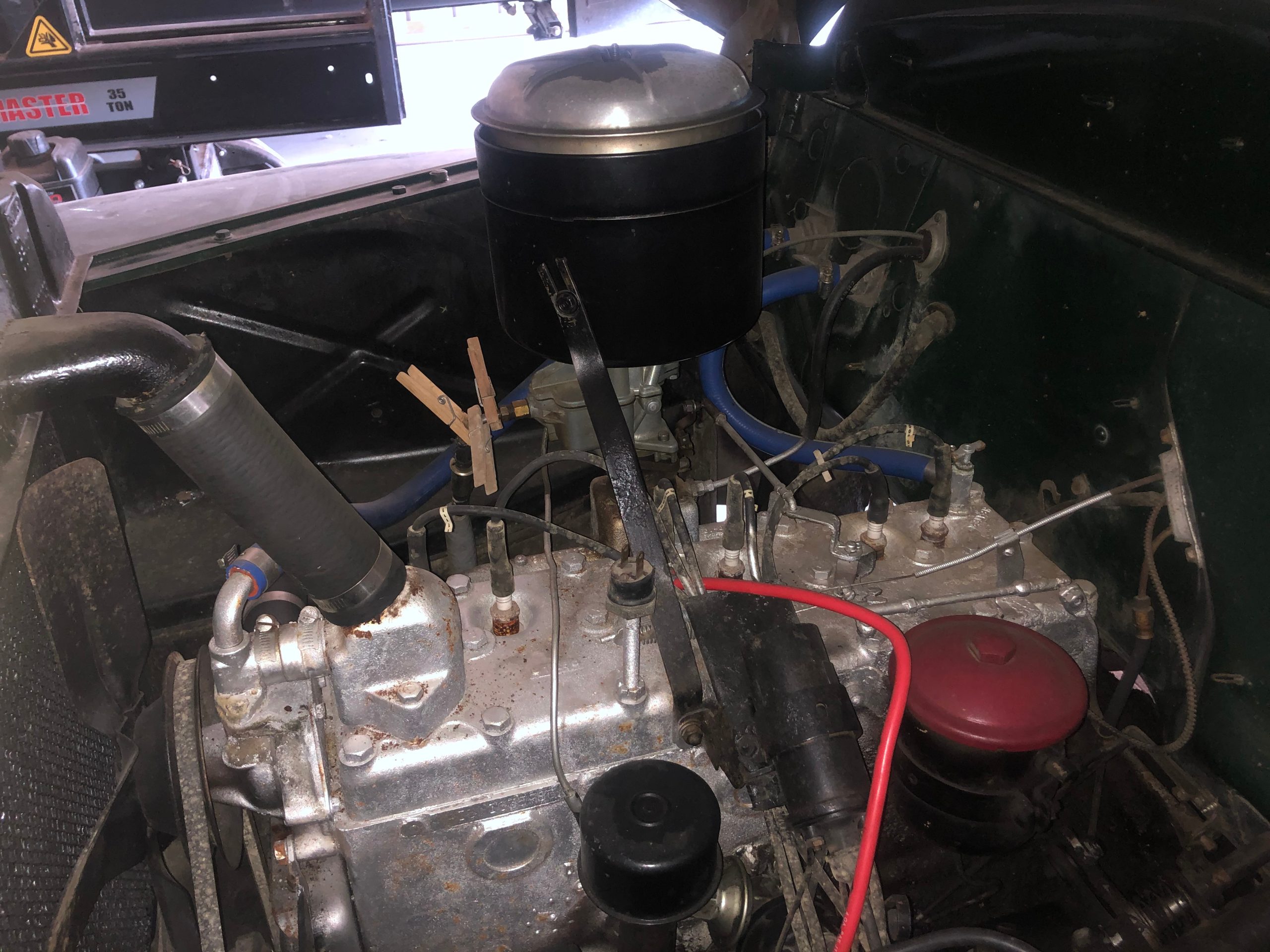 1948 Plymouth 2 Door Deluxe Coupe
Colfax, ND, 58018
Features:
Engine: 6 cyl.
Transmission: Manual
Drive Type: RWD
Exterior: Green
Interior: Tan
Description:
I have had the car for about 15 years.
The green color was as close to the original color green that we could match
The original color was like a military green .
After the war there was a lot of surplus green paint from what I can tell from my research so that is why many cars were painted either black or green
Mechanical wise it may need a water pump rebuild.
I had the radiator rebuilt, new front wheel bearings, pinion seal and when I noticed something I just took care of it.
I have a lot of extra parts that I have acquired over the years.
Radiator, carburetor, water pump and more.
I am the 3rd owner since new.
I have always stored it indoors.
A Doctor bought the car from Bismarck ND .
He purchased the car from Corwin Churchill Plymouth Dodge in Fargo, ND In 1948.
He then drove the car until his death sometime in the 1950s then his wife drove the car very little until she could no longer drive and sold it to her nephew and I bought it from the nephew as a driving car.
The car has never been in an accident so there was no body damage to the car.
I then decided to restore the car to as close as possible to its original condition during the 1 year restoration process.
New paint, New window seals, fender welts, minor floor repair, and anything else I could find that needed to be repaired or replaced if parts were available.
I drove the car in car club activities and entered it in open air car shows.
Our car club disbanded several years ago plus I was injured in a job related accident so I couldn't drive it.
I have several cars so I have decided to sell them.
It will need maintenance work including the new fuel tank installed to get it on the road.
The fuel tank was the main reason it had not driven the car.
I have a new tank in the box.
I am going to take some more pictures of the interior and send them to you so you can see the new headliner, seats restored, carpet and dash
I did get the radio to work by replacing the internal chassis with an up to date one now it is AM FM.
The face of the radio looks like it did when the car was built.
All the gauges work.