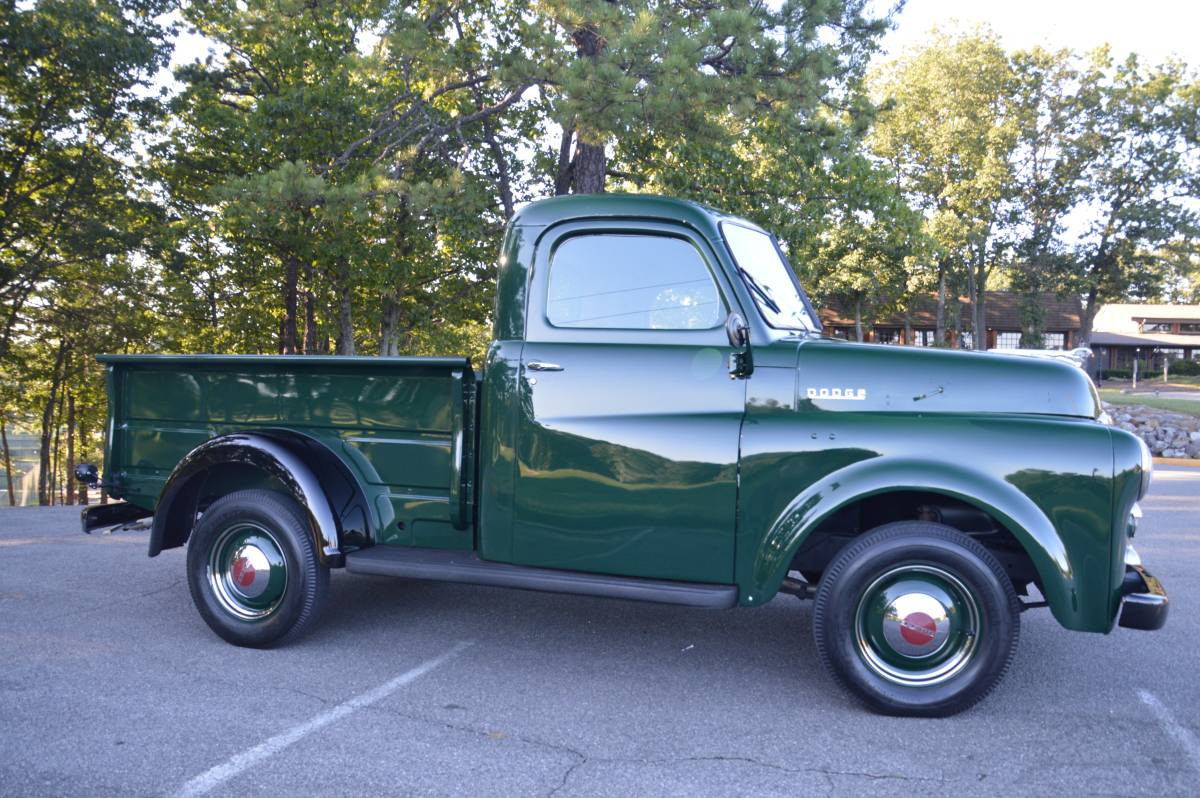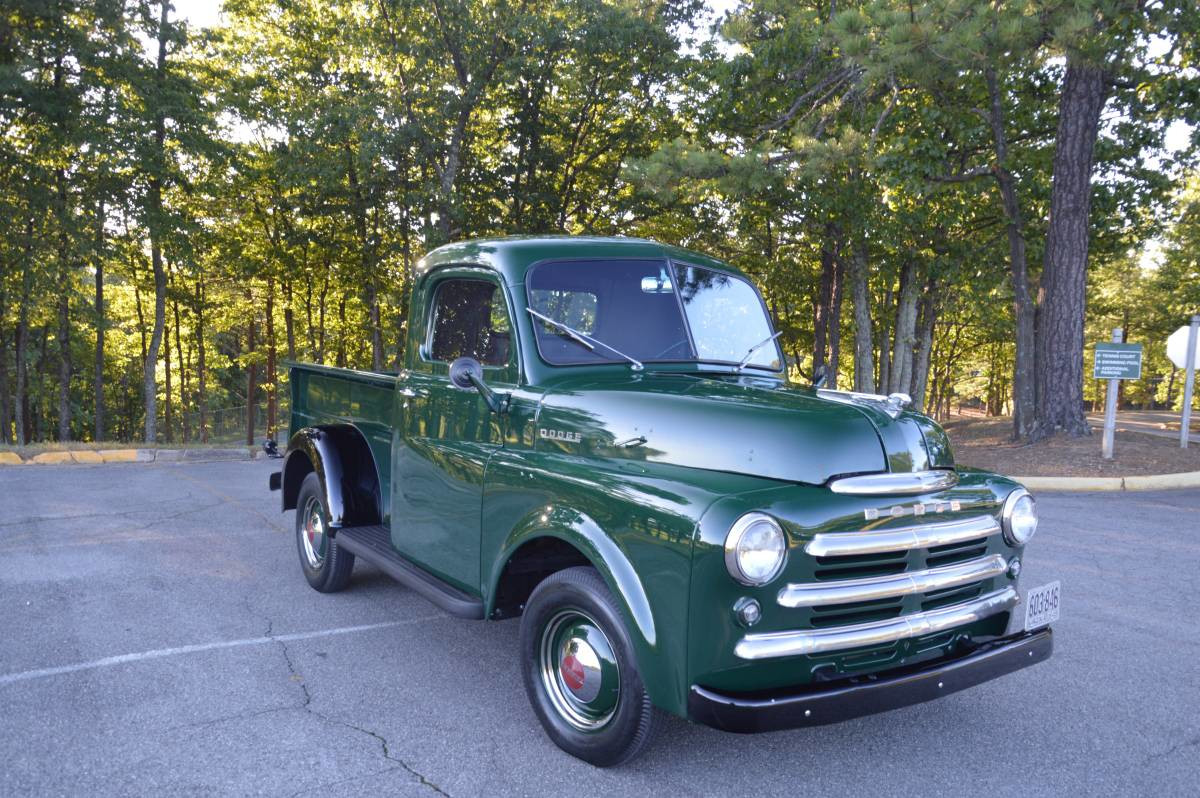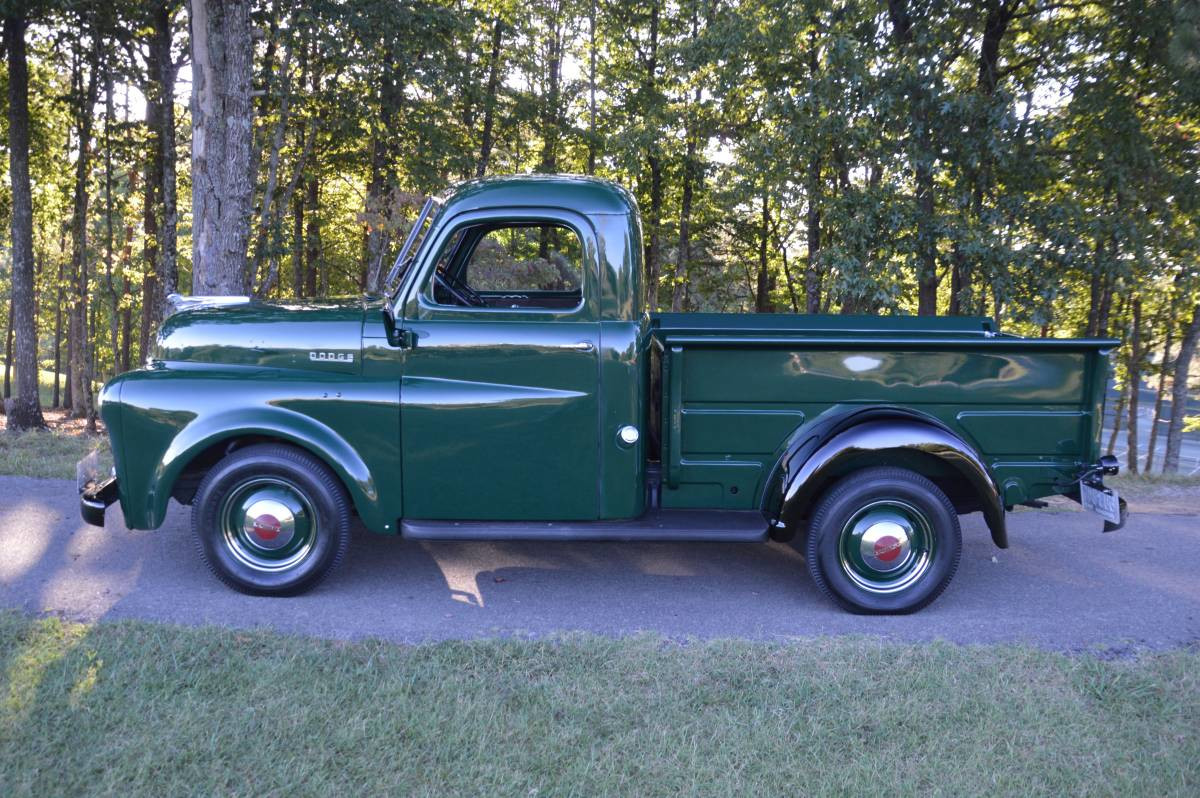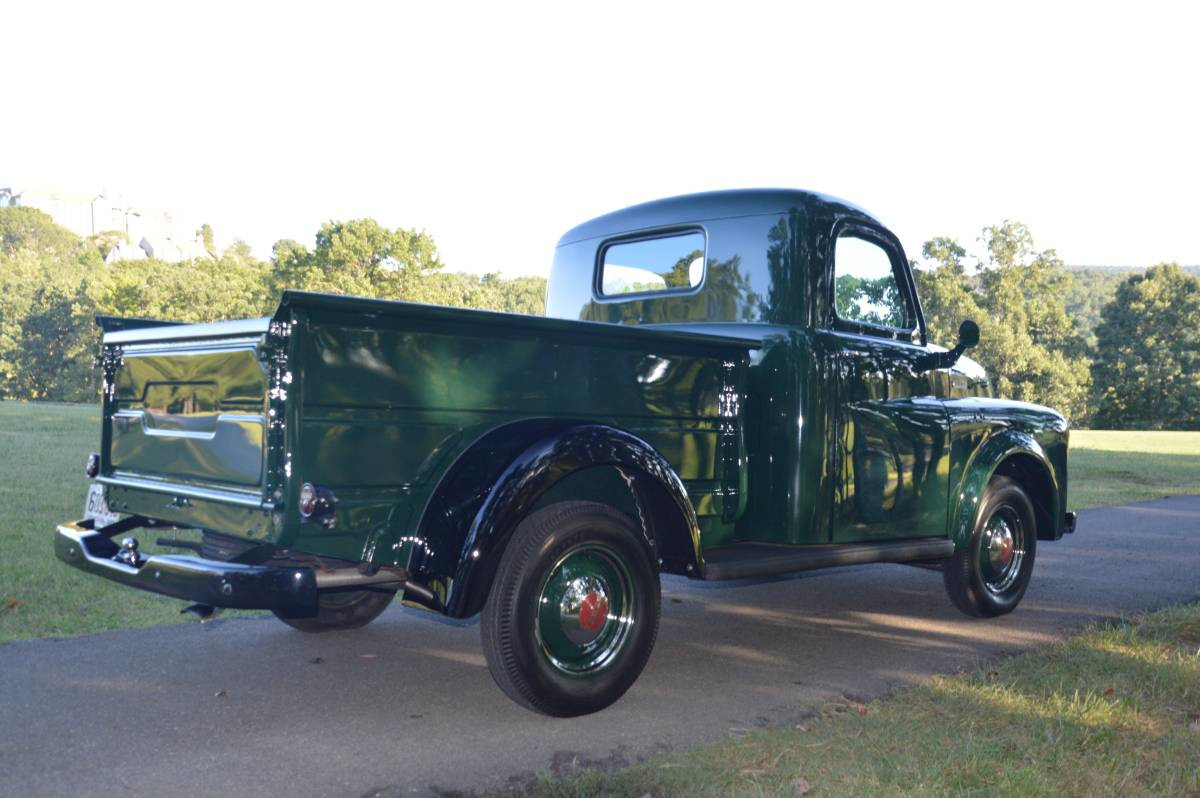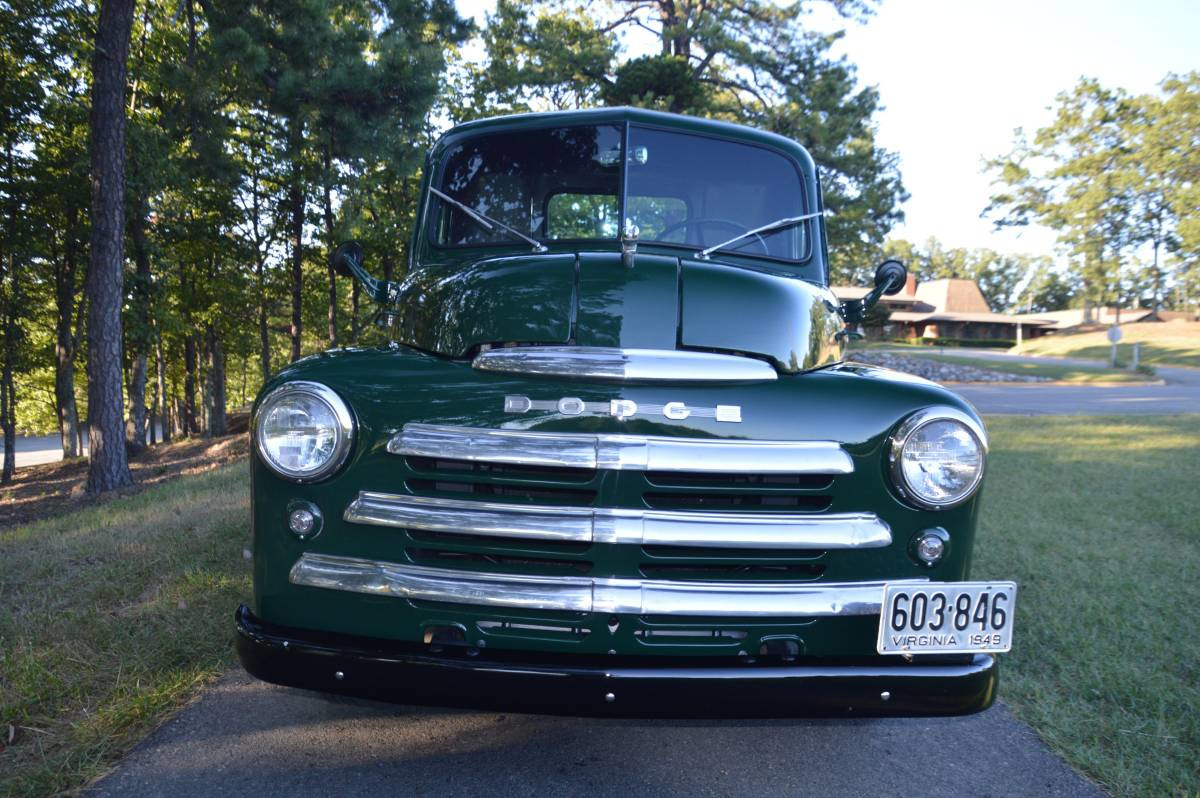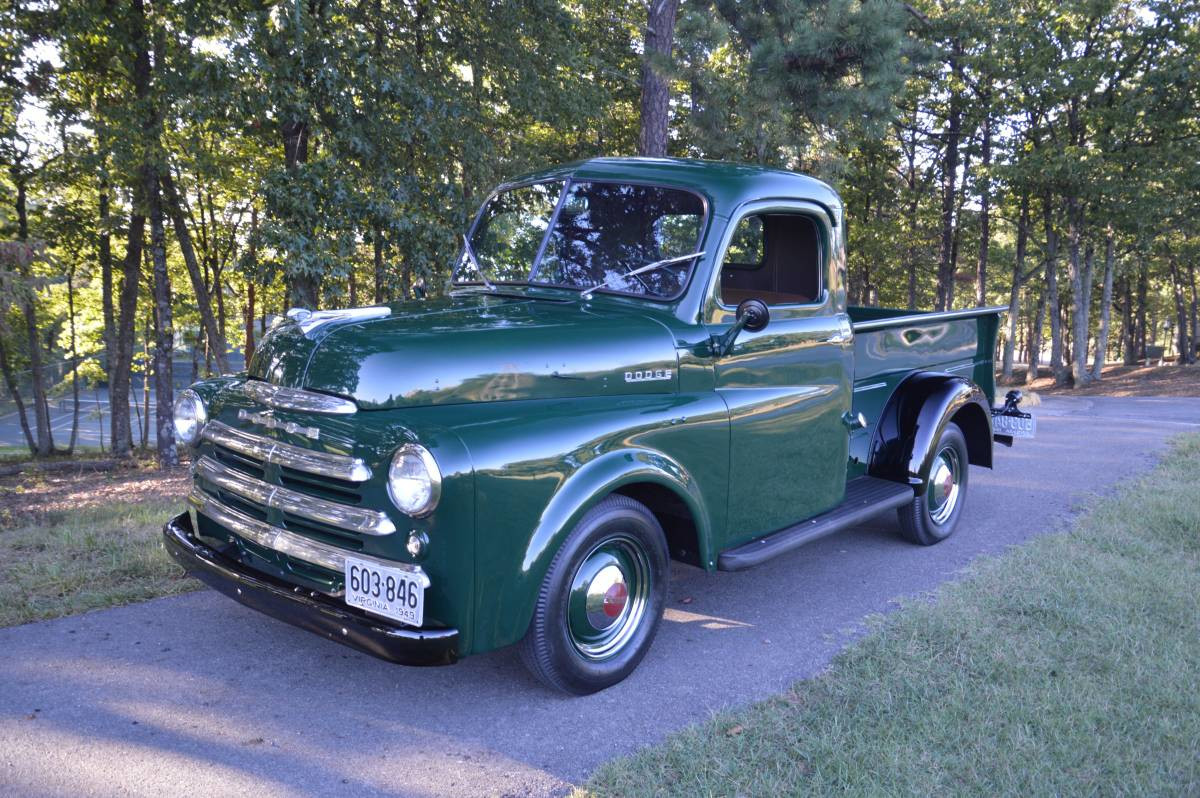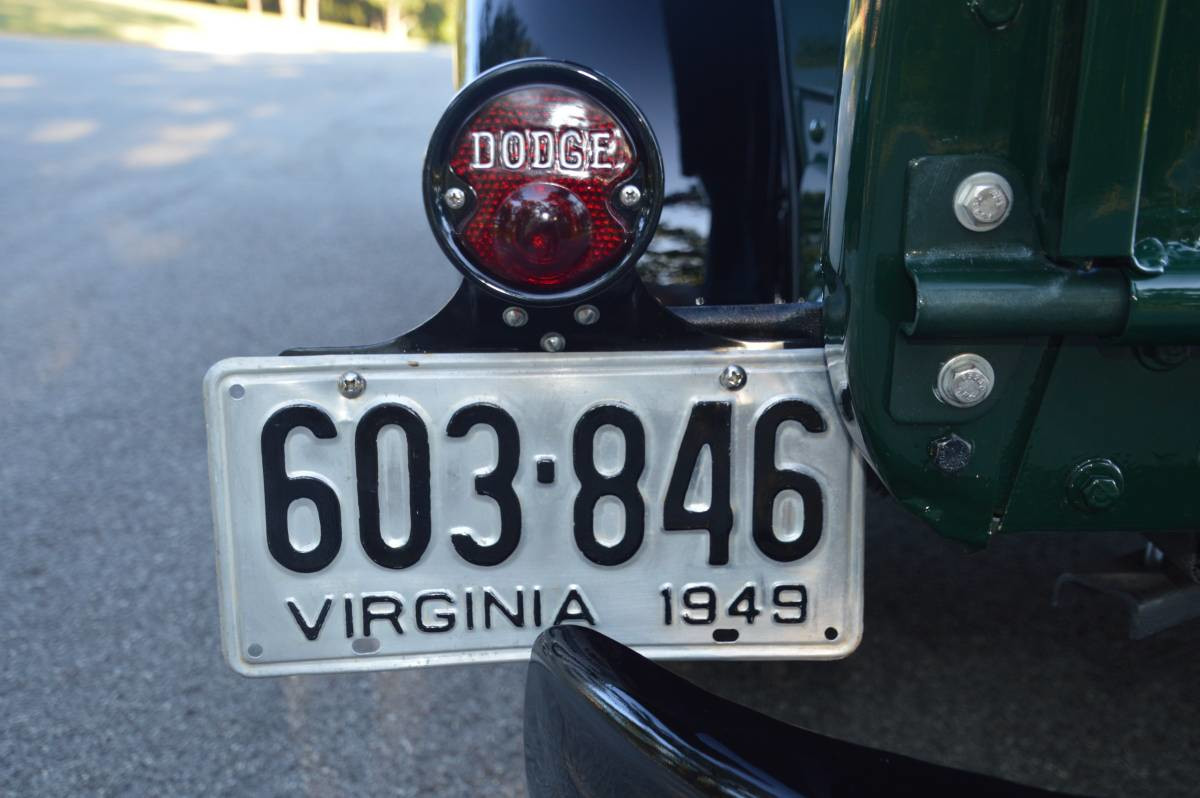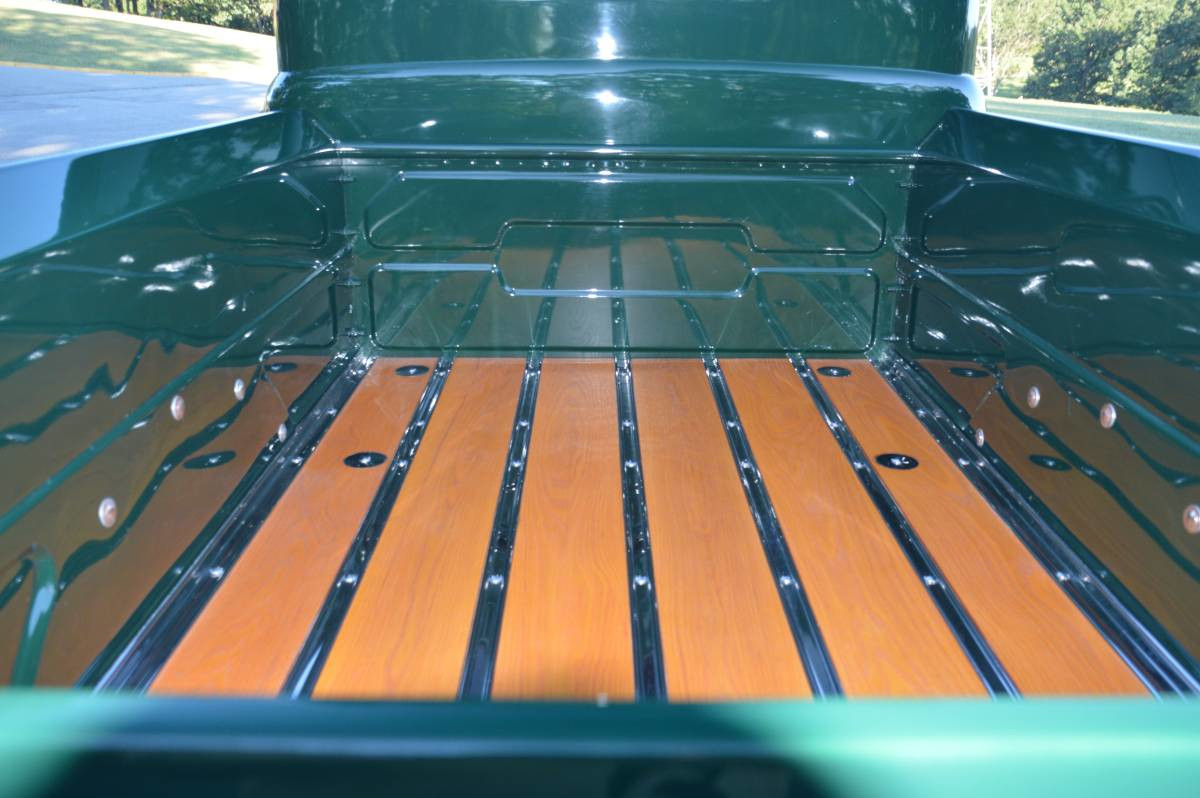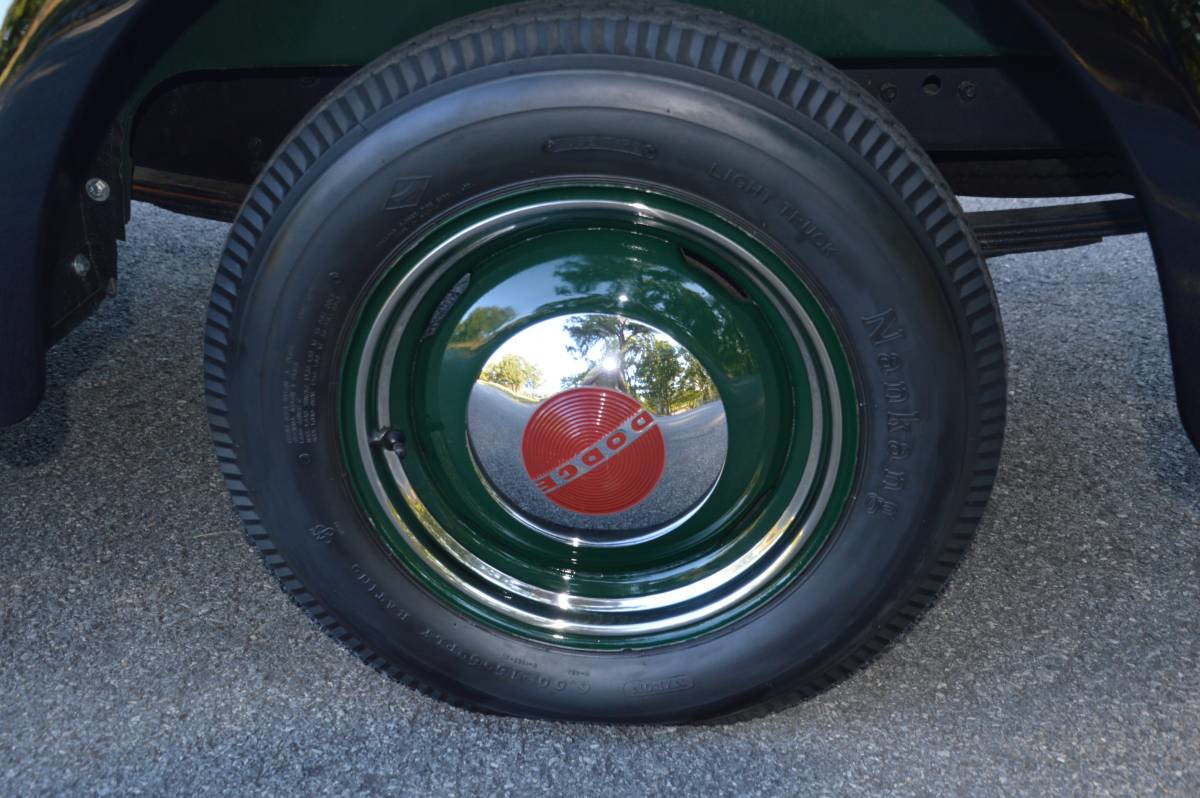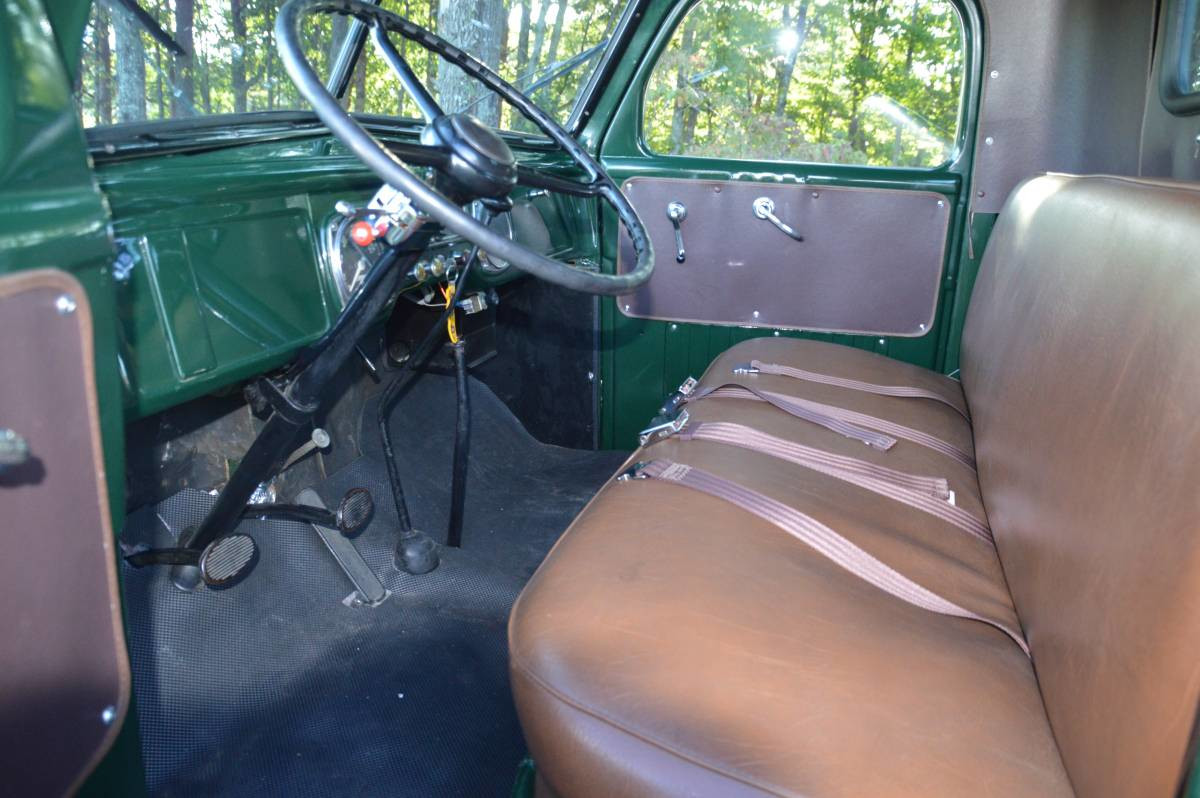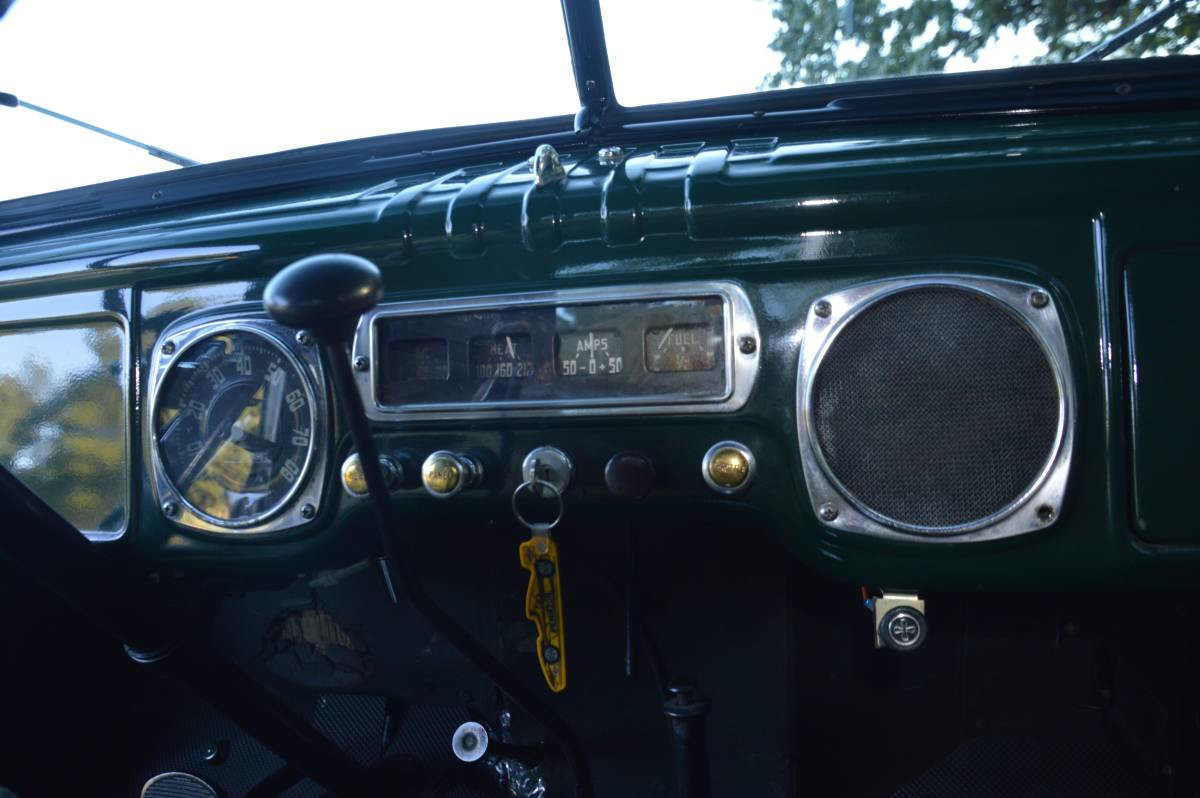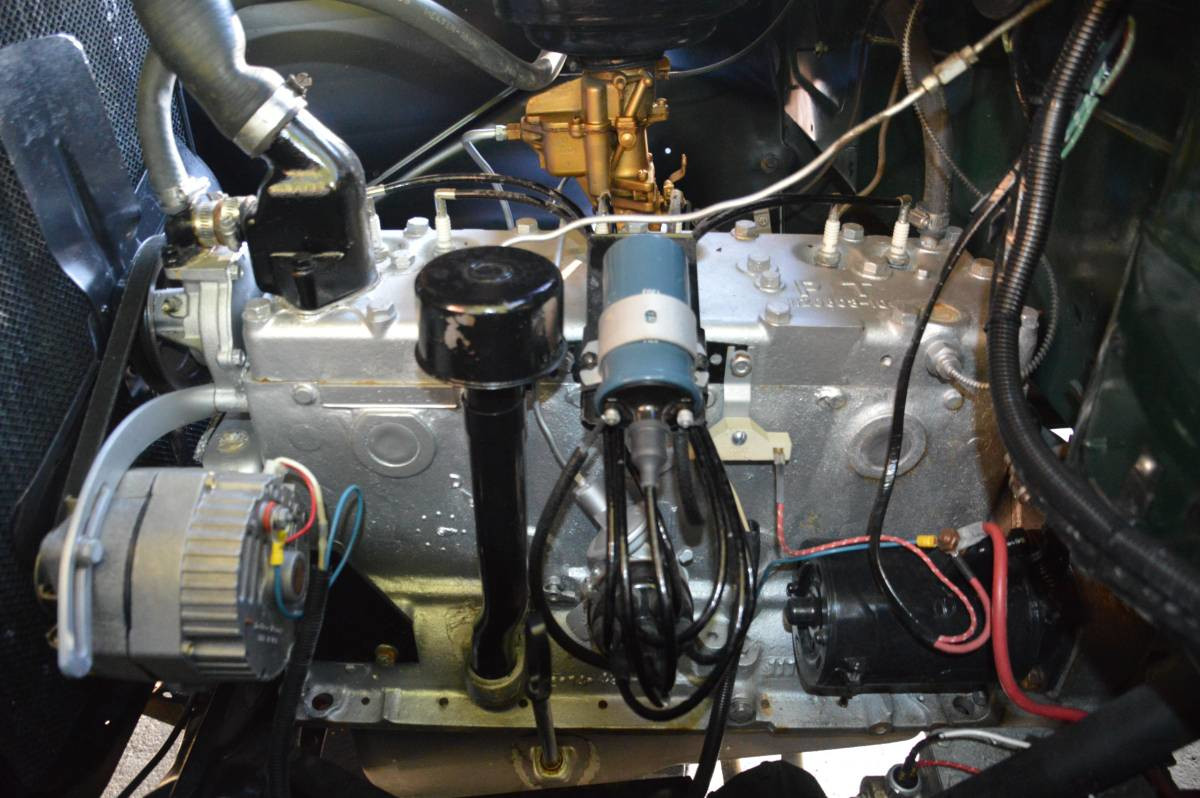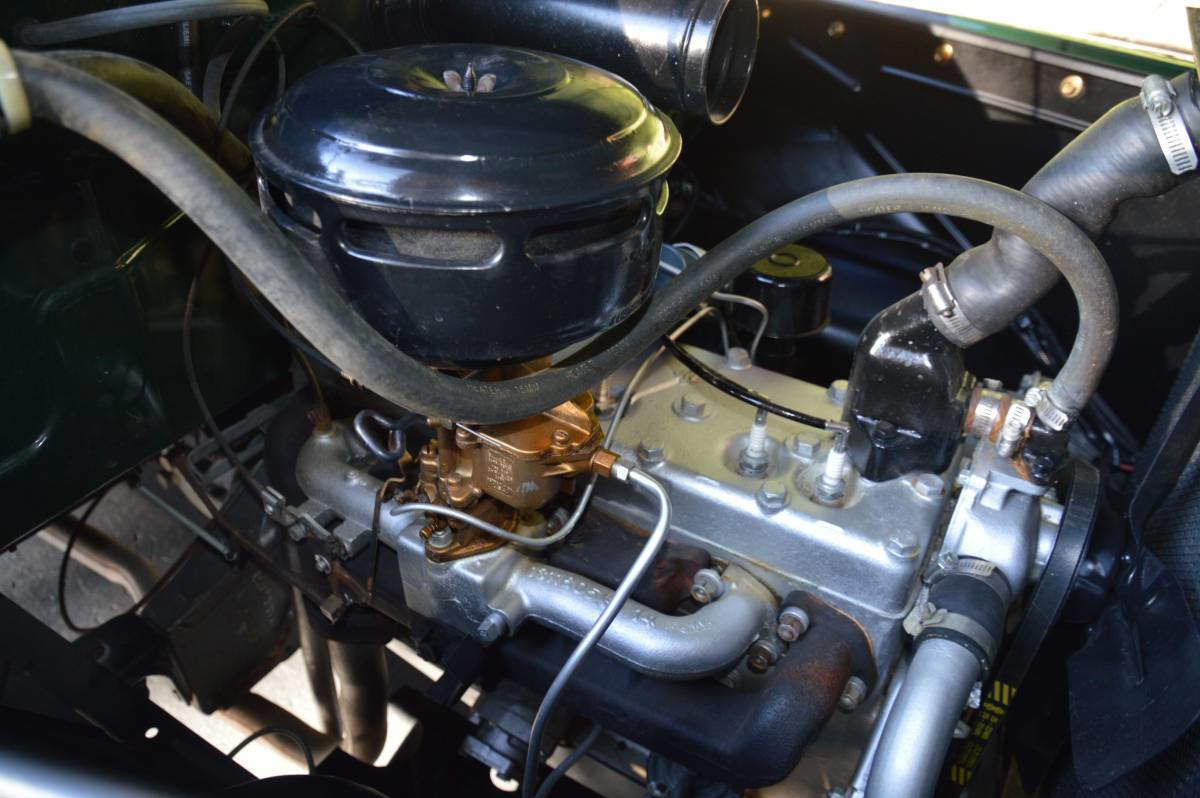 1949 Dodge B-1-B Pickup
Roanoke, VA, 24018
Features:
Engine: 6 cyl.
Transmission: Manual
Drive Type: RWD
Exterior: Green
Interior: Brown Leather/Green Dash
Description:
The 1949 Dodge B-1-B a half ton pickup manufactured by the Dodge division of Chrysler Corporation featuring an all new 'Pilot House" cab for extra head room. Added to cab comfort were rubber mounted cab supports. This truck has original running gear featuring a flathead 6 cylinder engine and three speed transmission mounted in the floor. The engine has 217 cubic inches with 95 horsepower with a top speed of 50-55 mph. It features "high side" bed area with clear solid Red Oak flooring. This truck features very good paint, original color contrasting rear fender and cab colors. The body and rear fenders are steel. New fiberglass front fenders were added in the restoration. Two "Dodge" tail lights have been added as well as an operating color correct speedometer. Support documentation with this truck include the original Driver's Manual, the original bill of sale from City Motors in Covington, Virginia (July 18,1949) and the original owner's Identification card issued by Dodge. Over $ 35,000 invested.