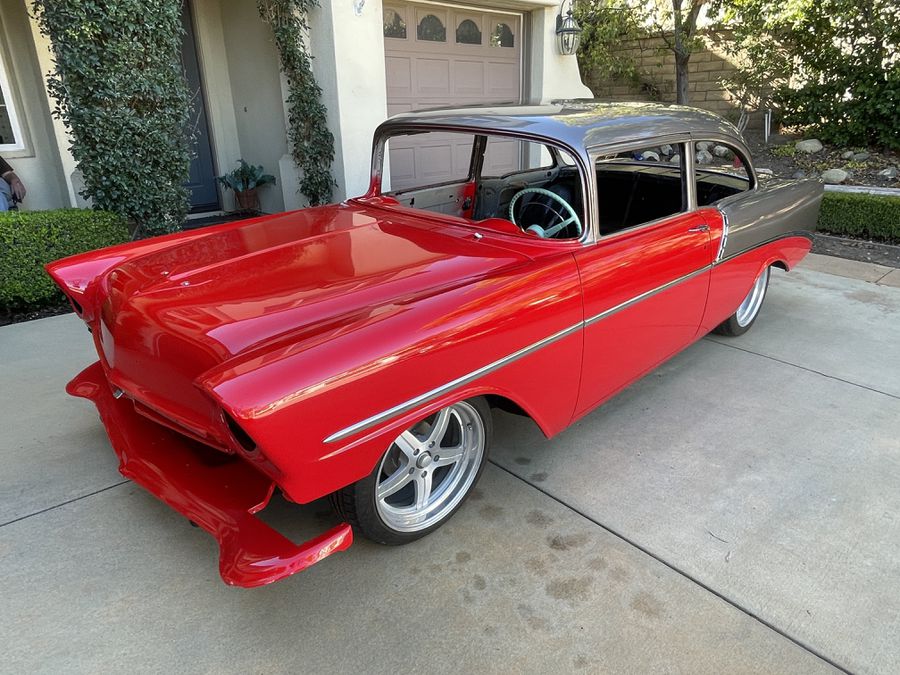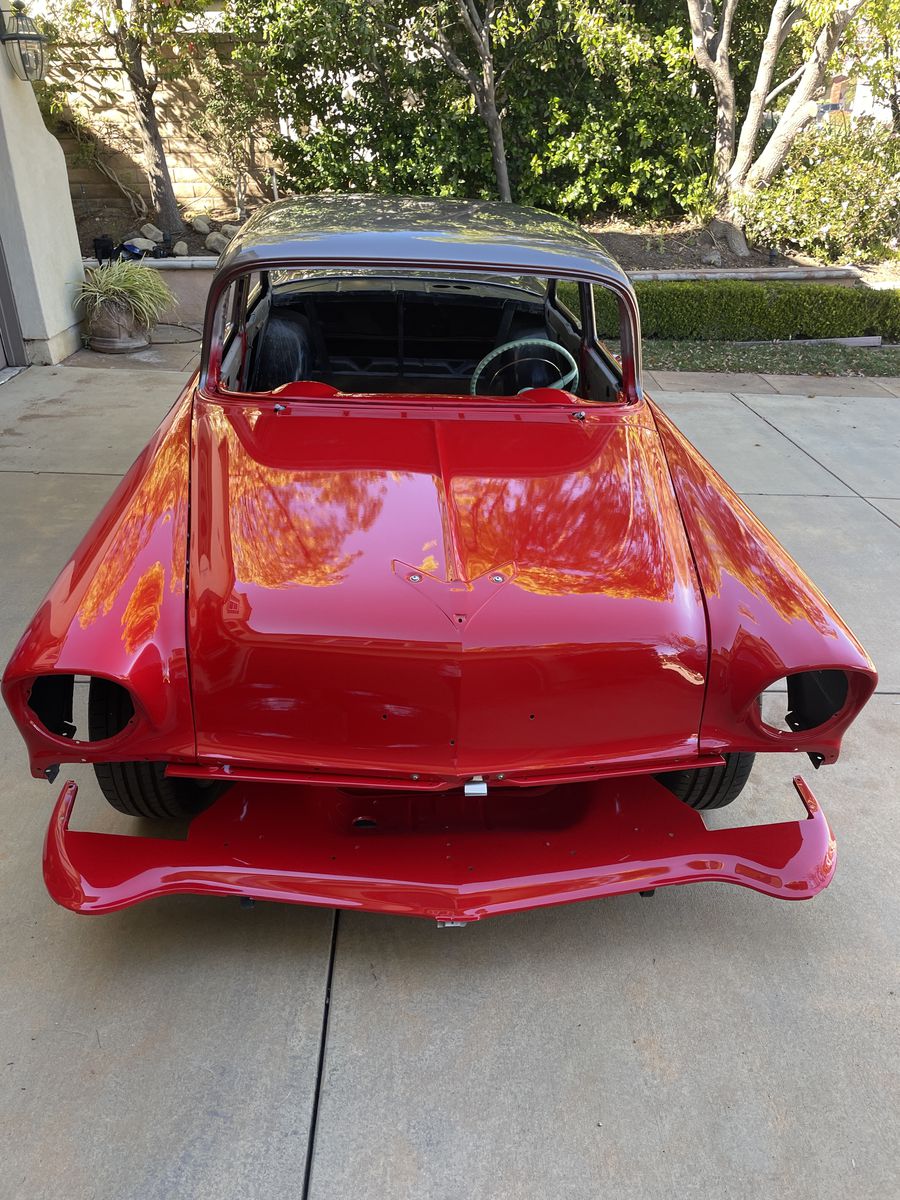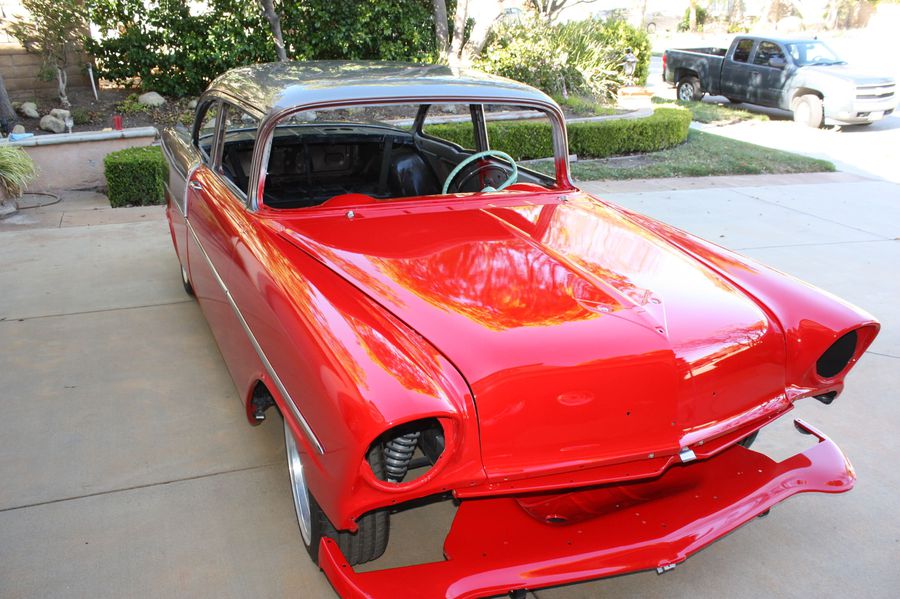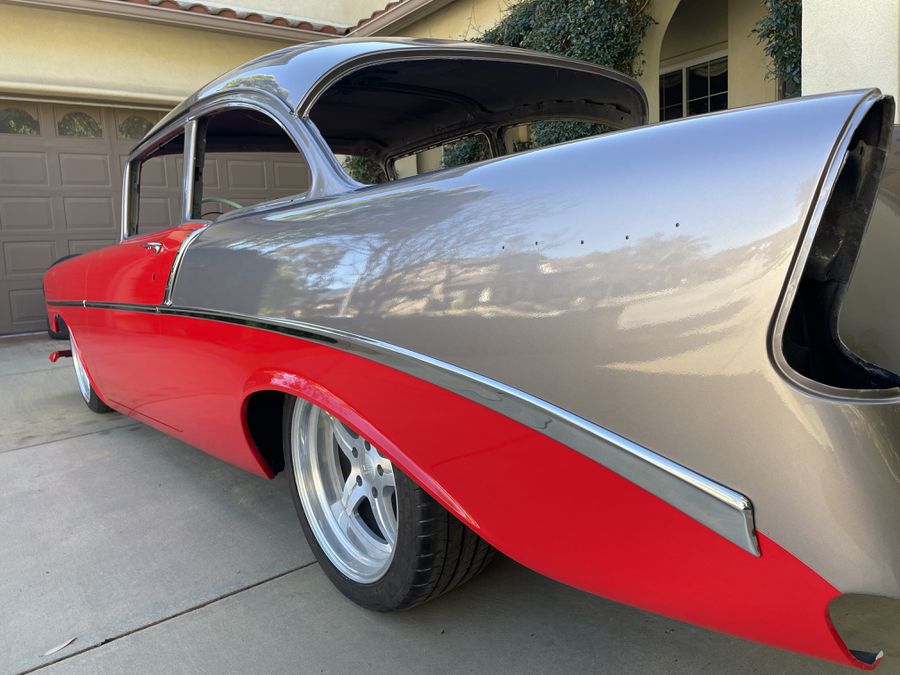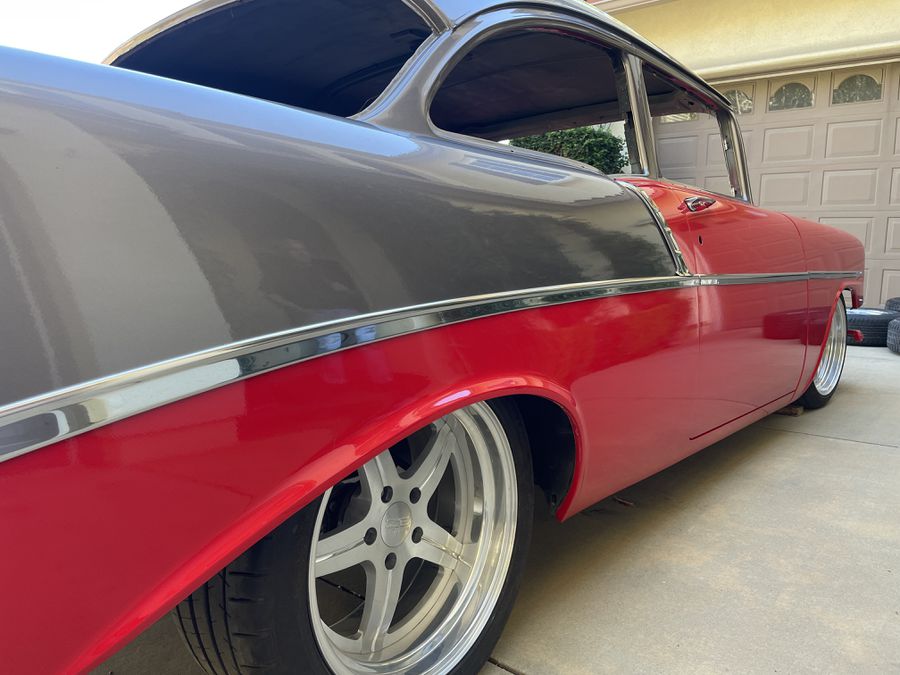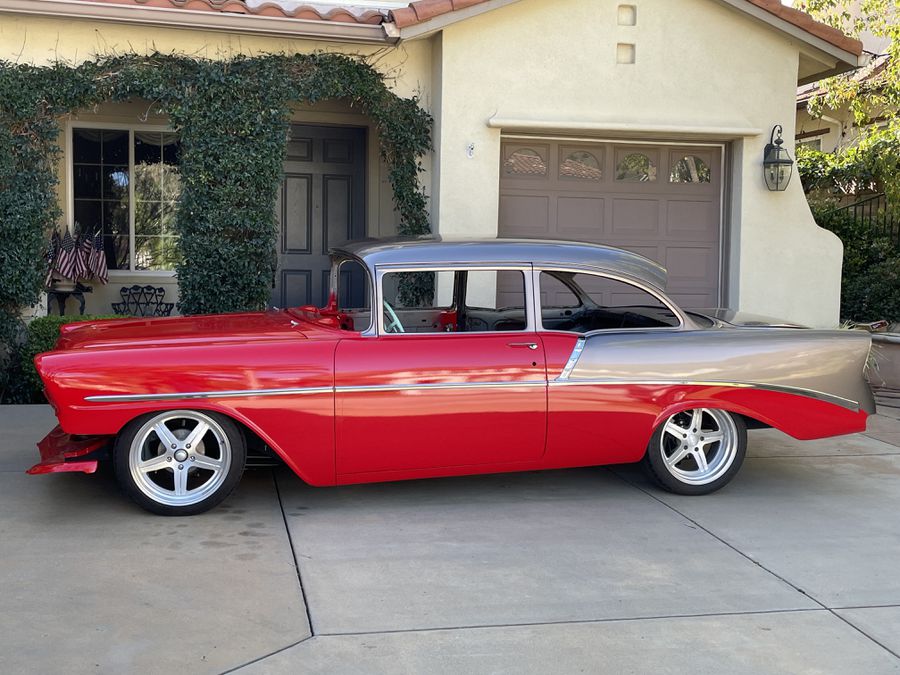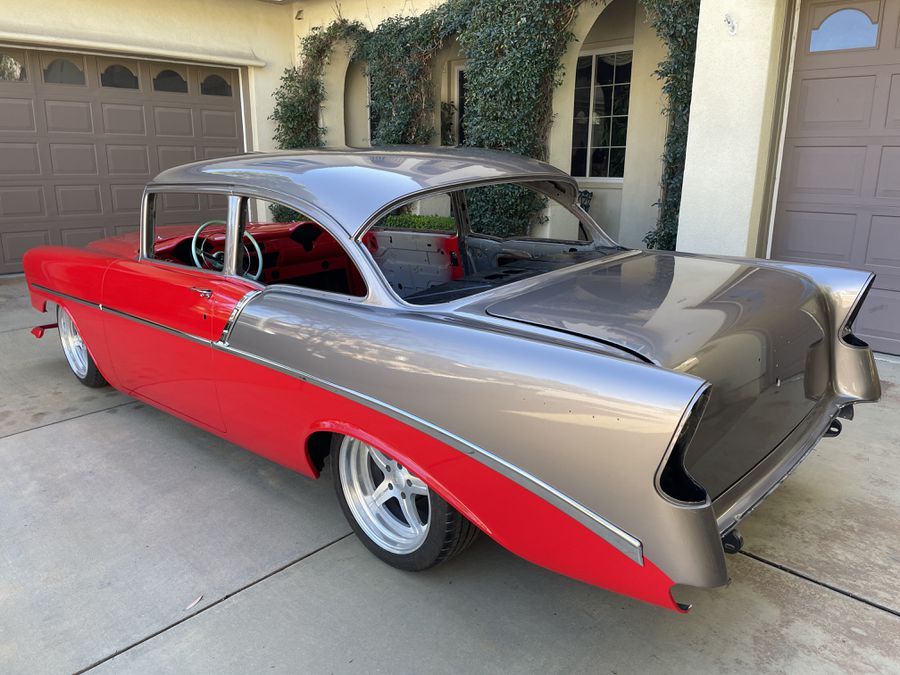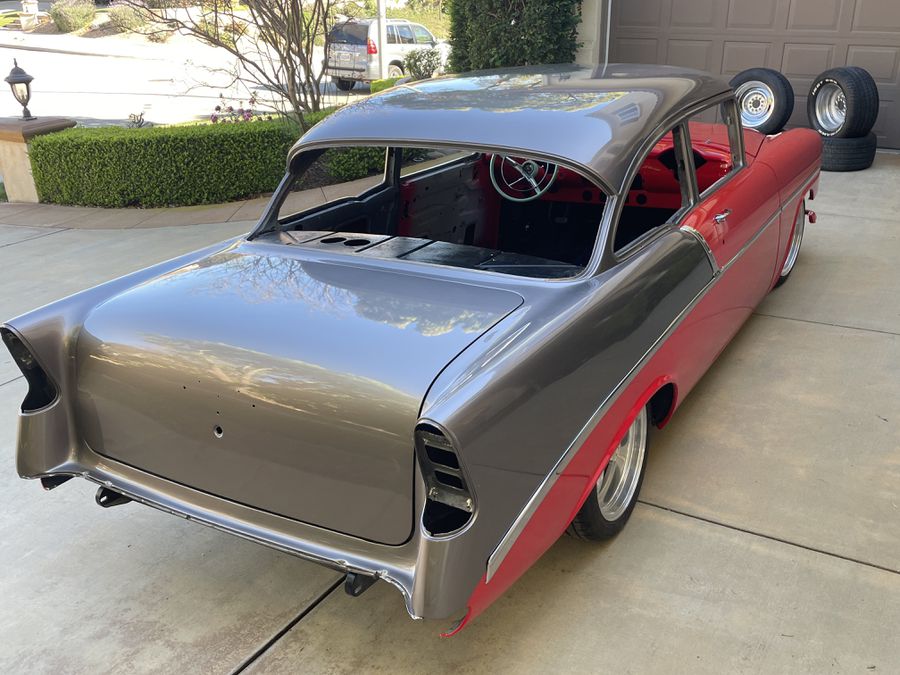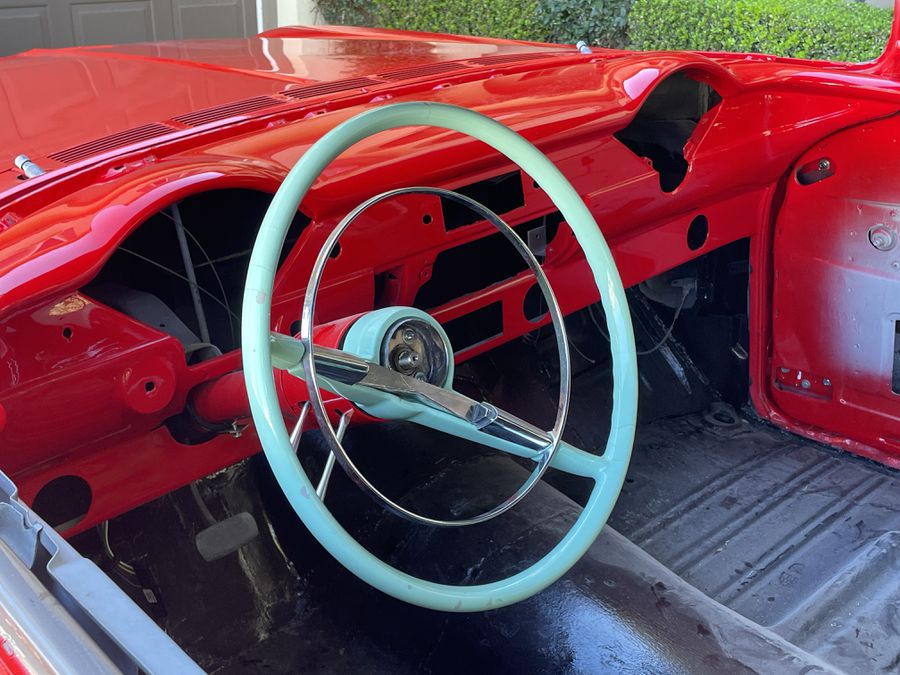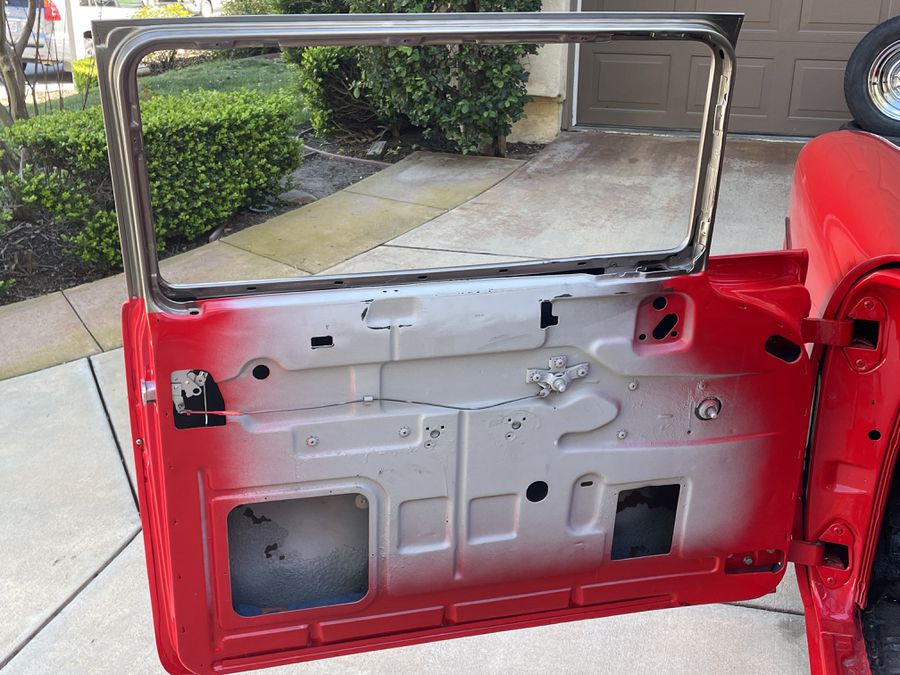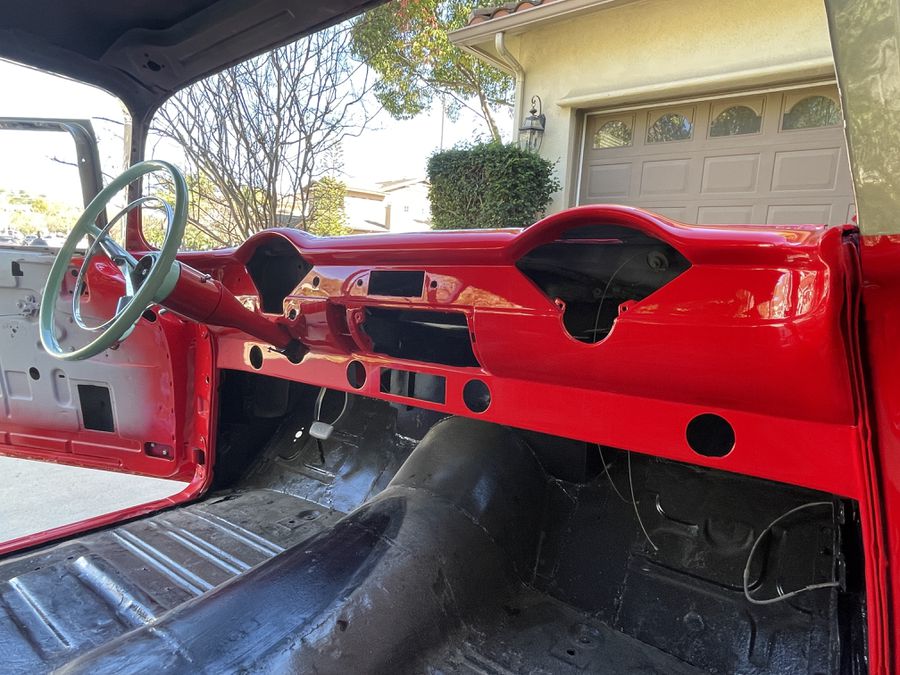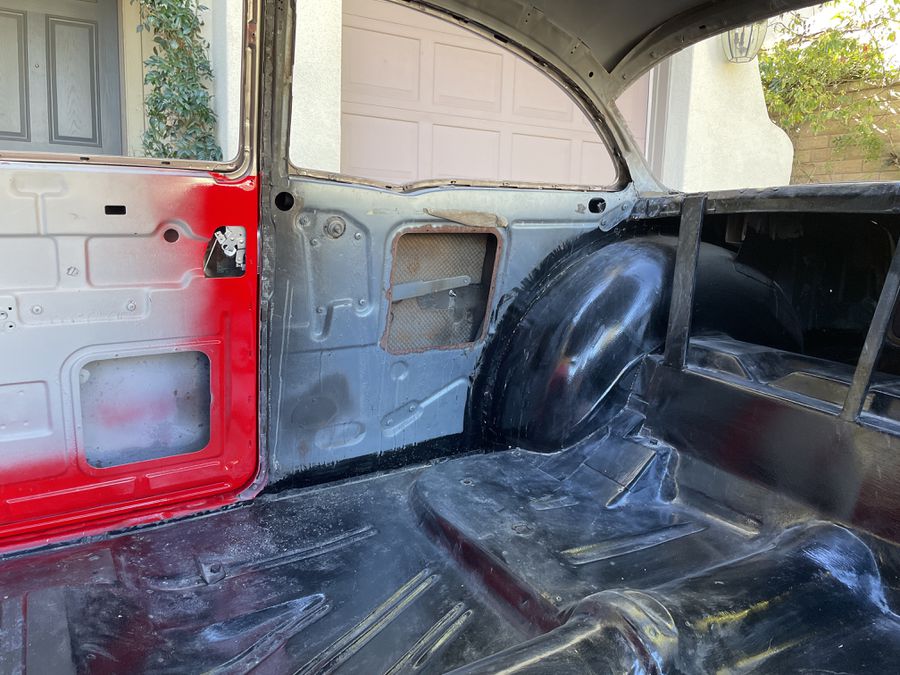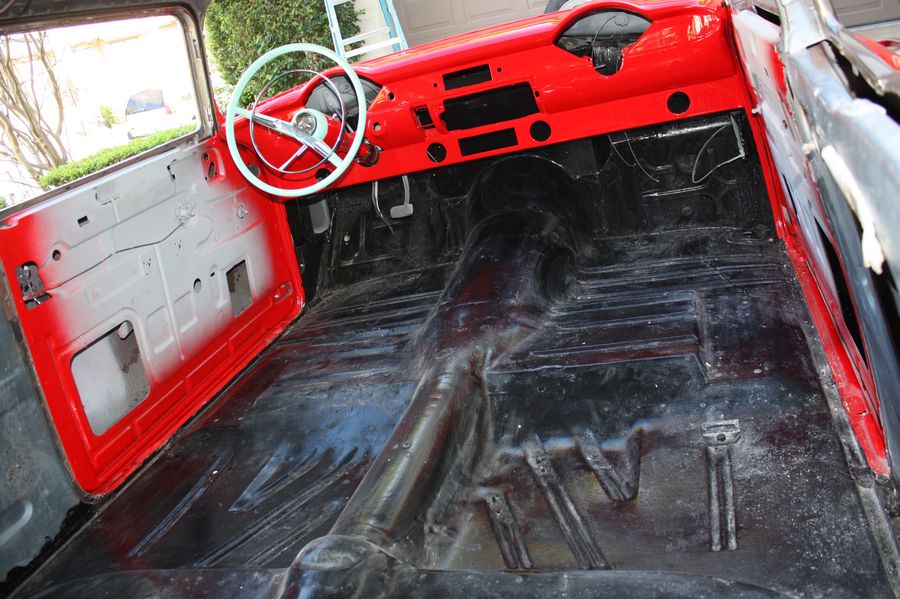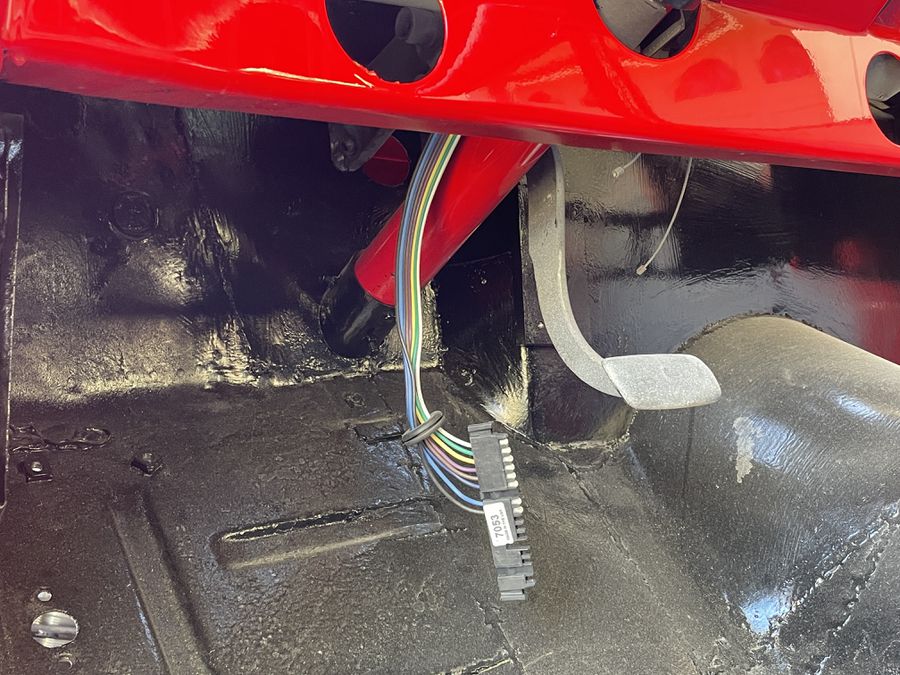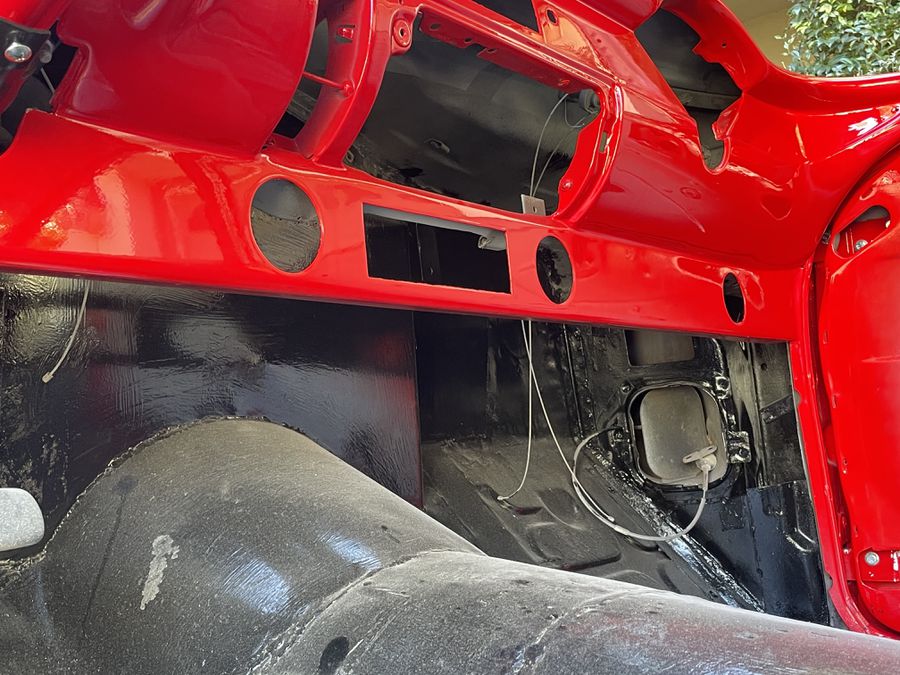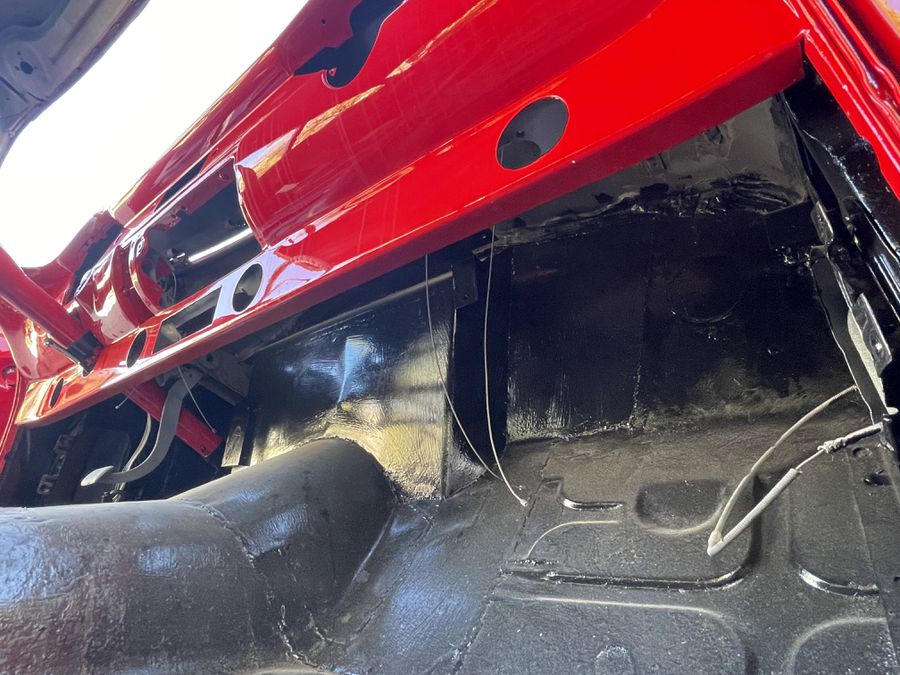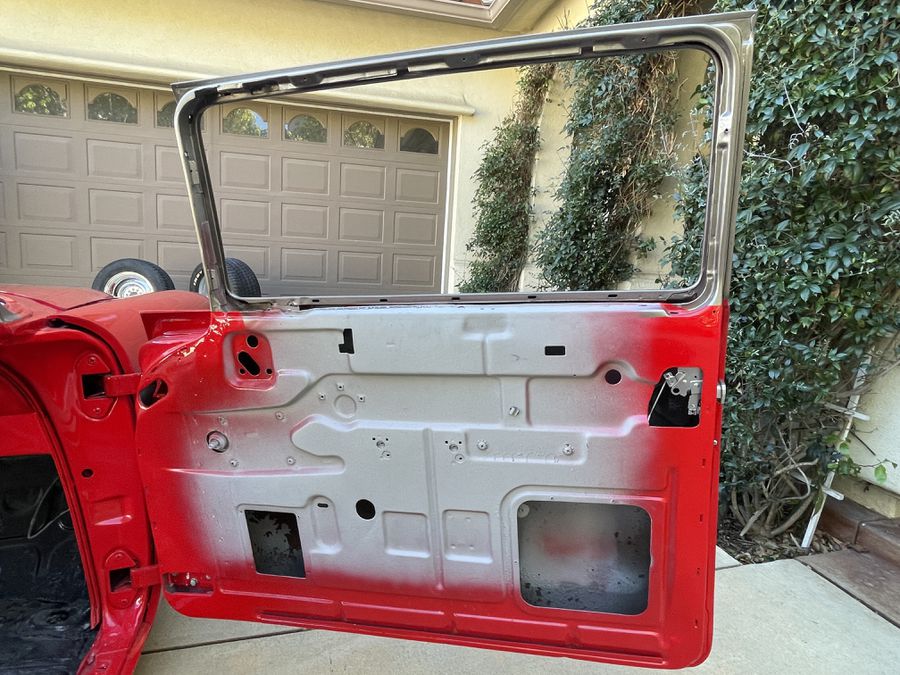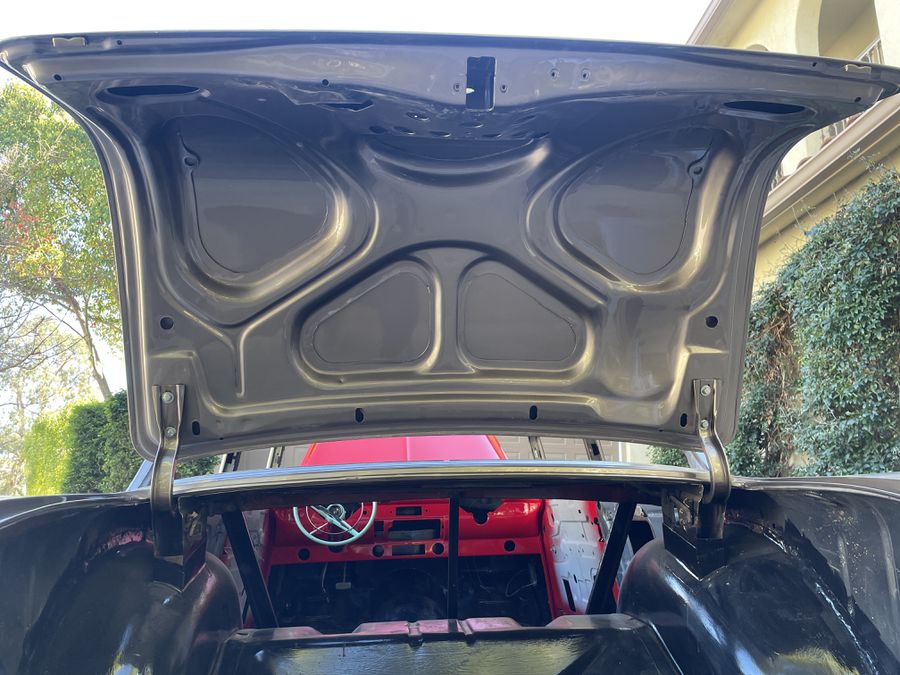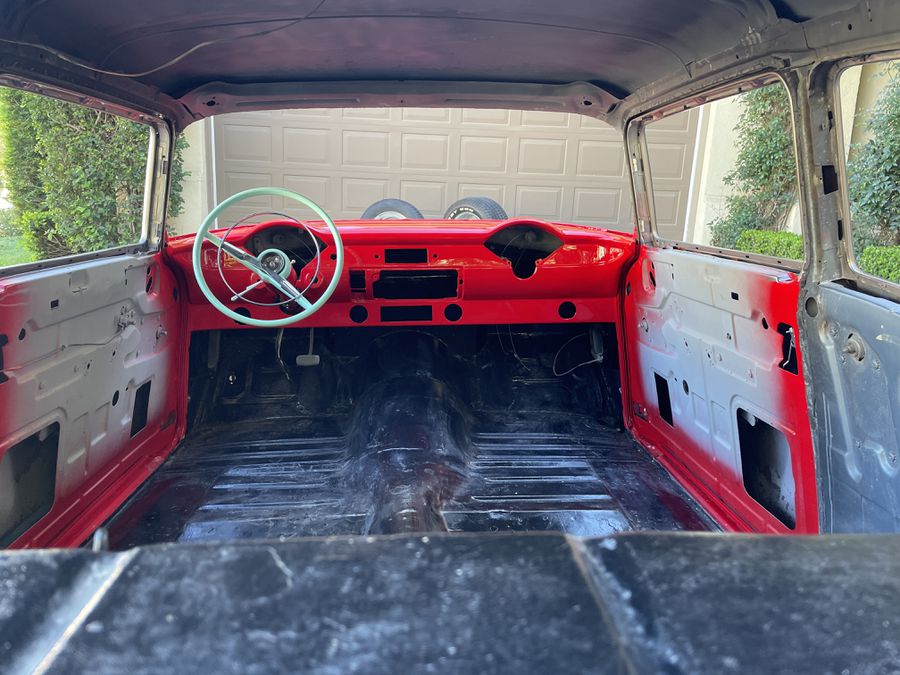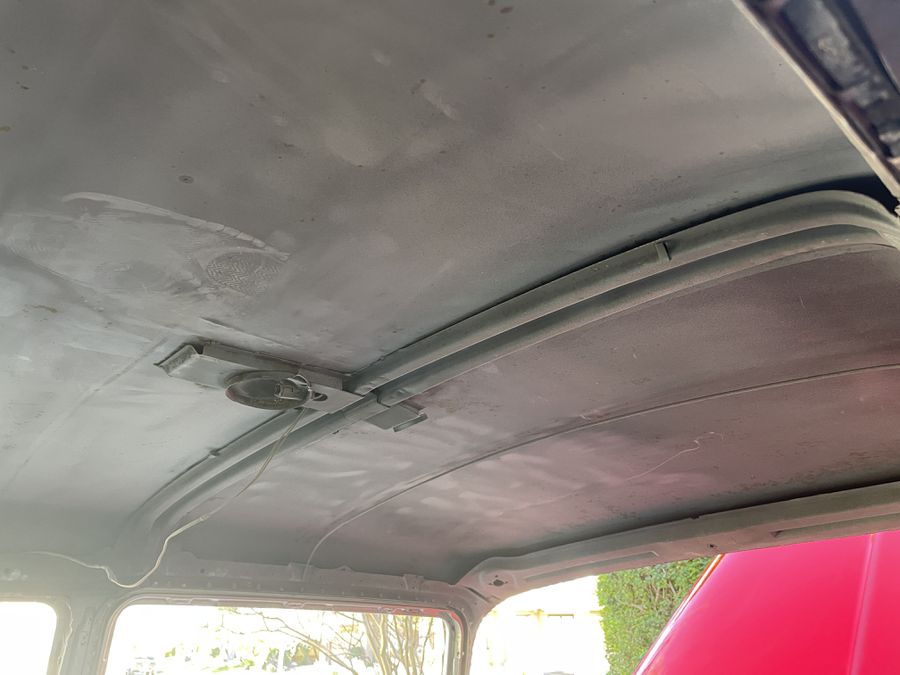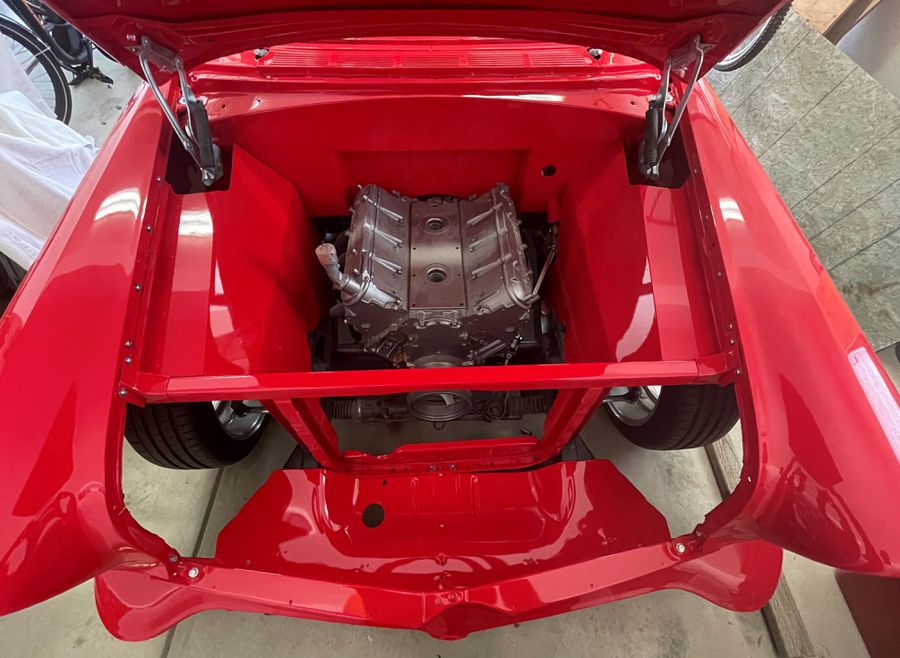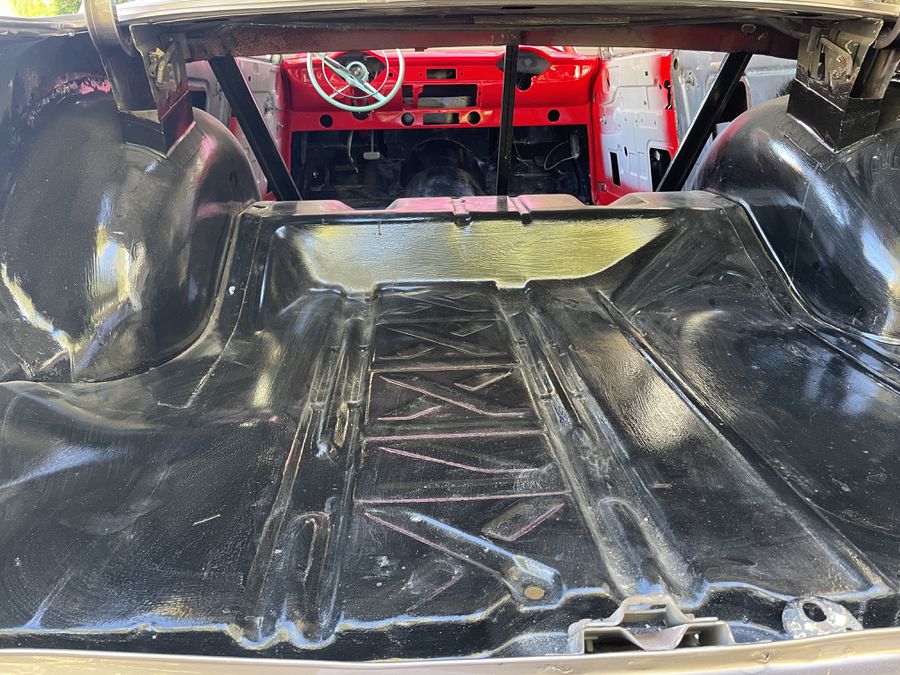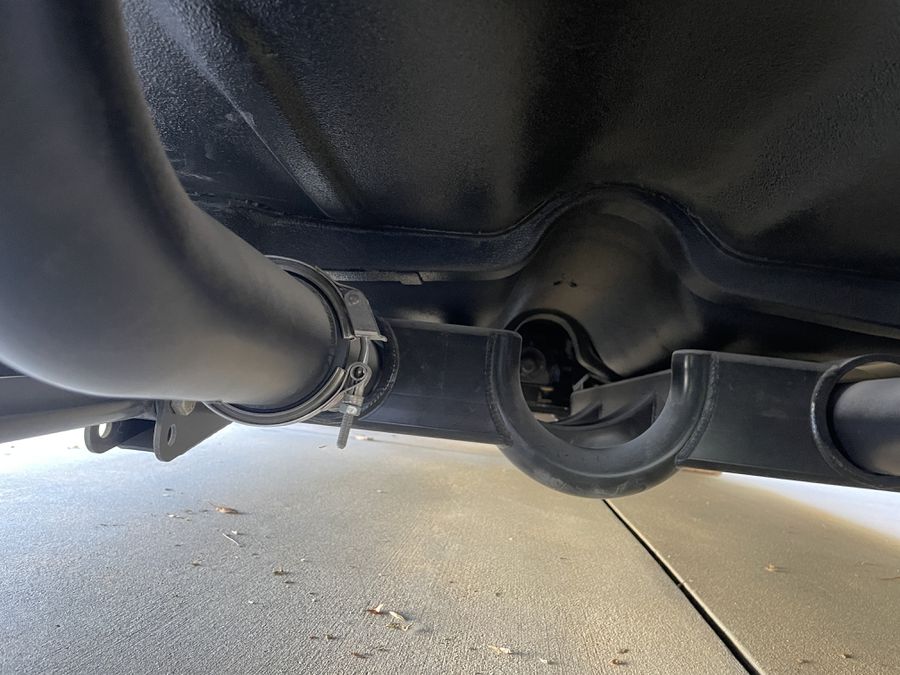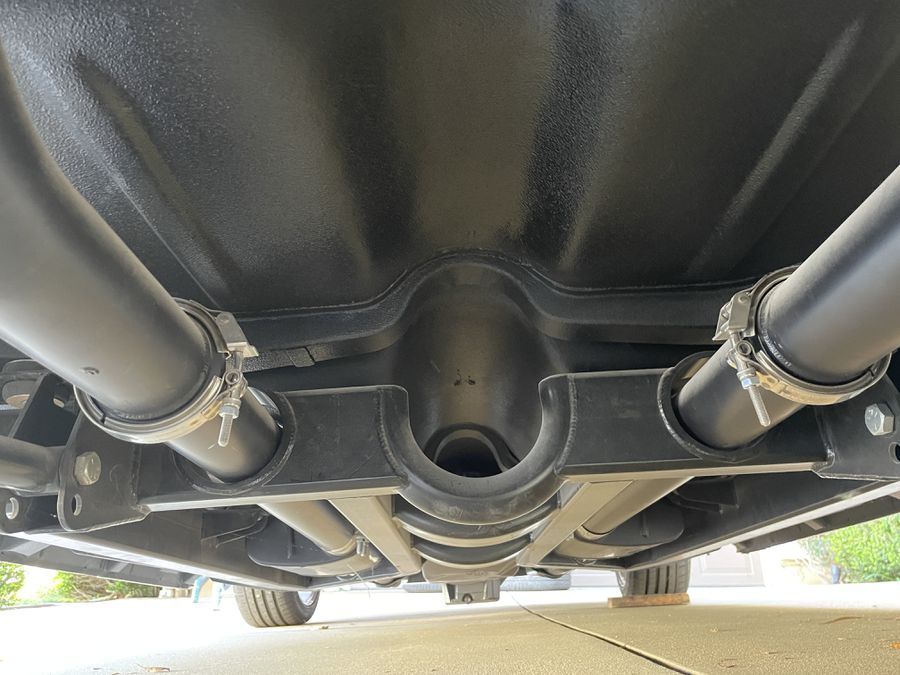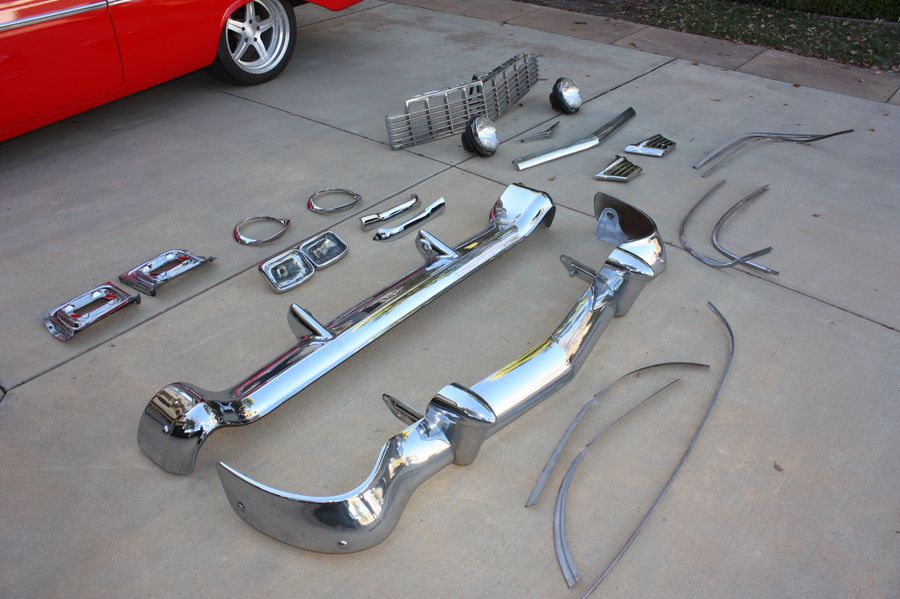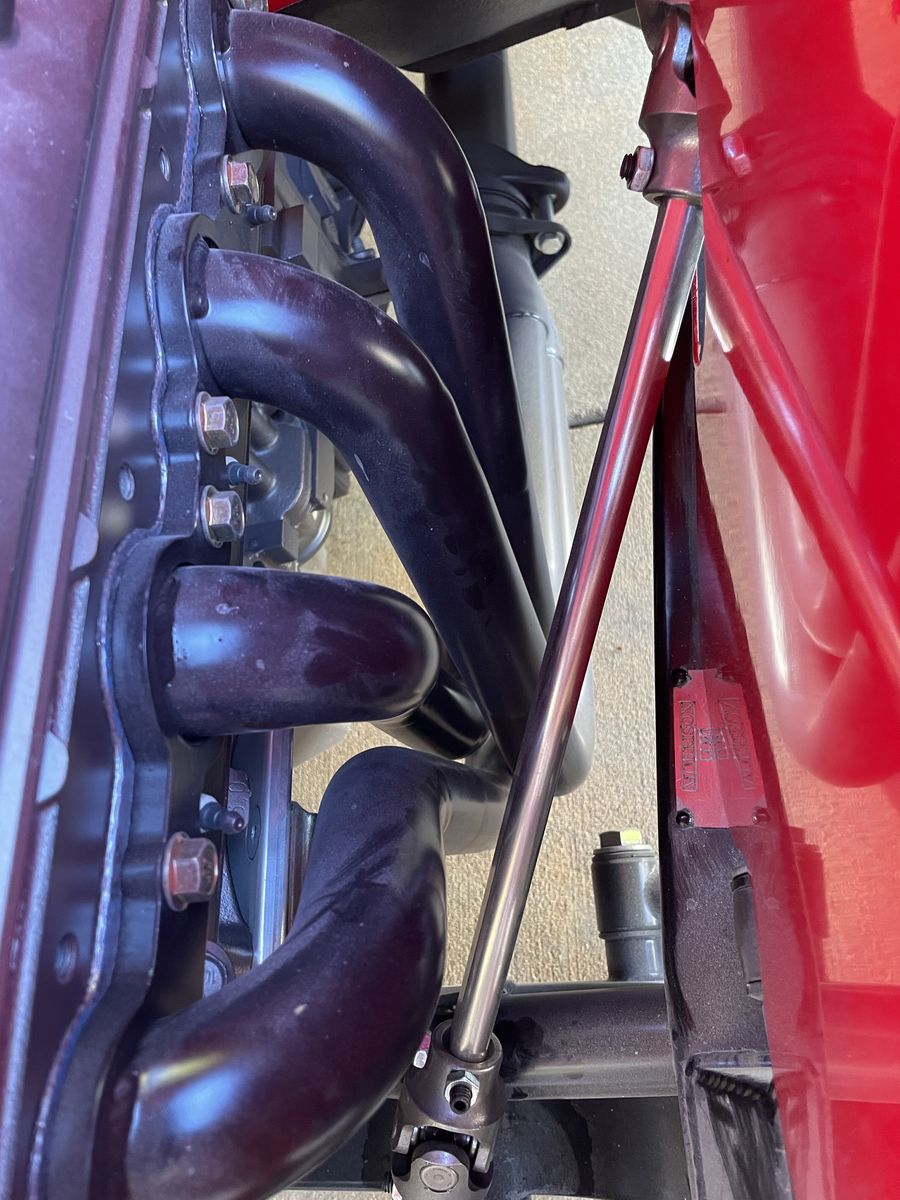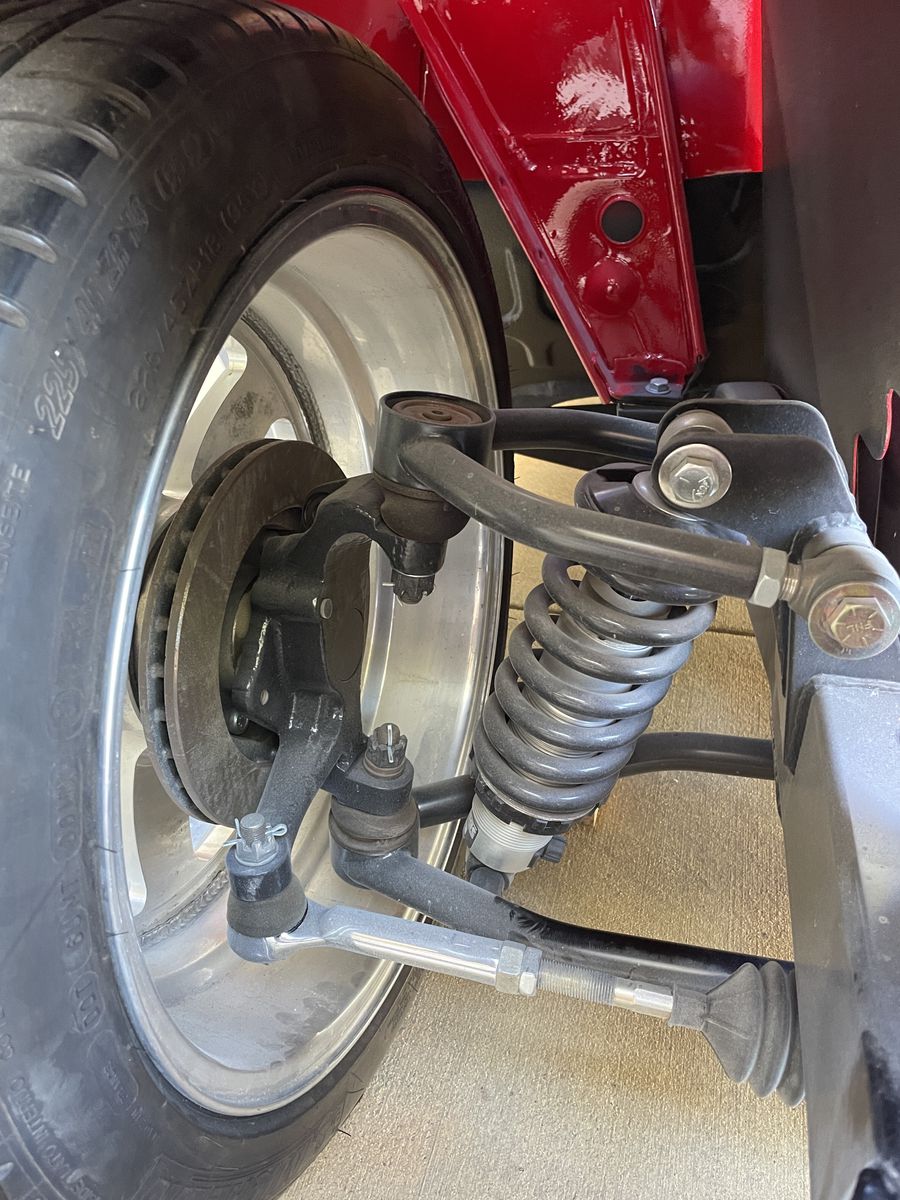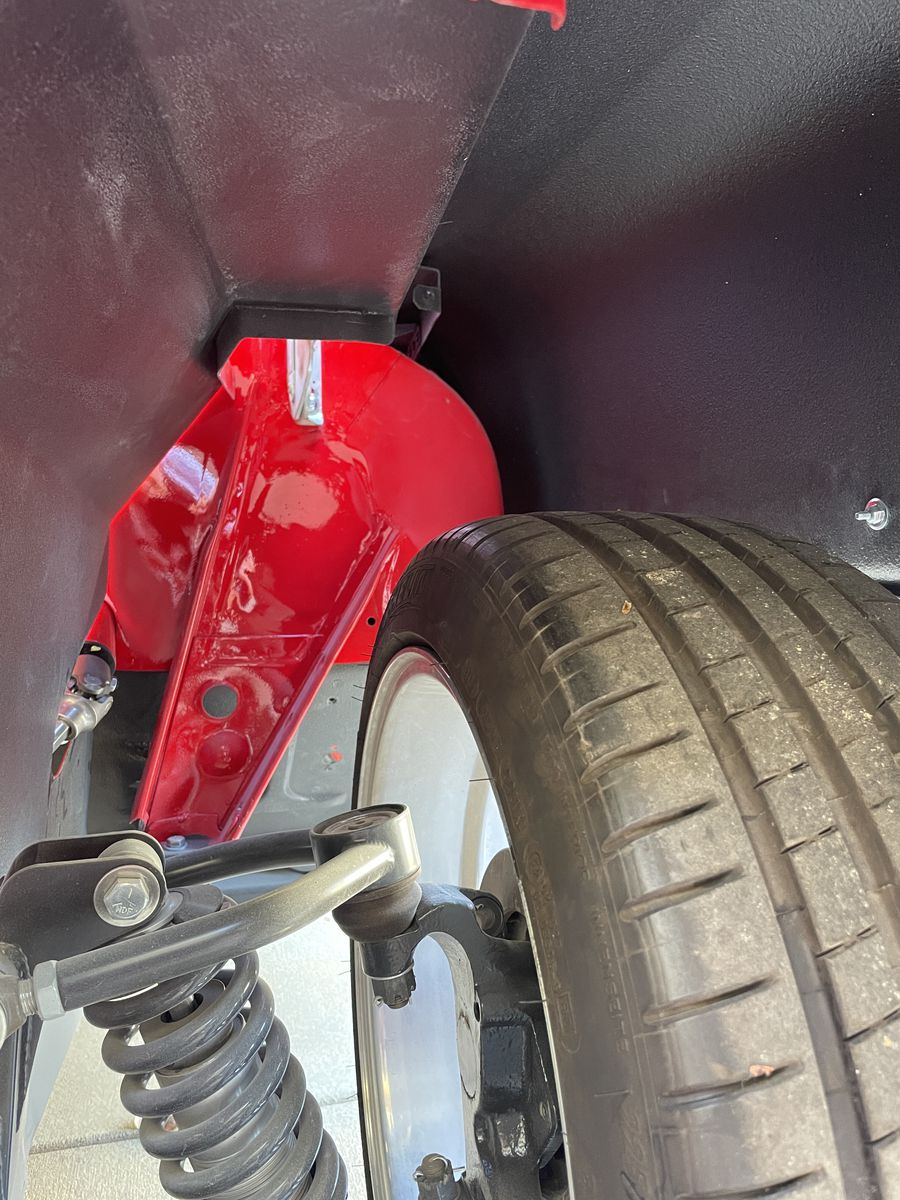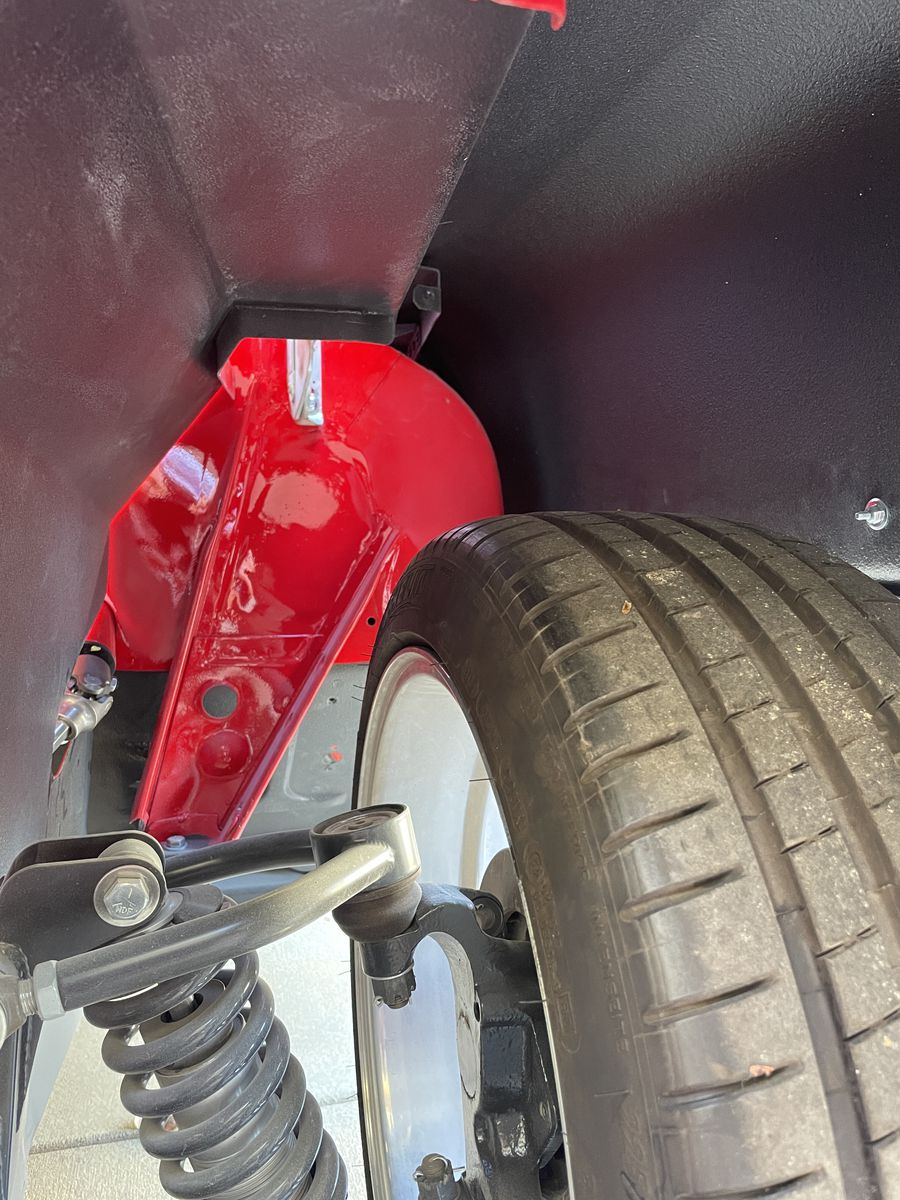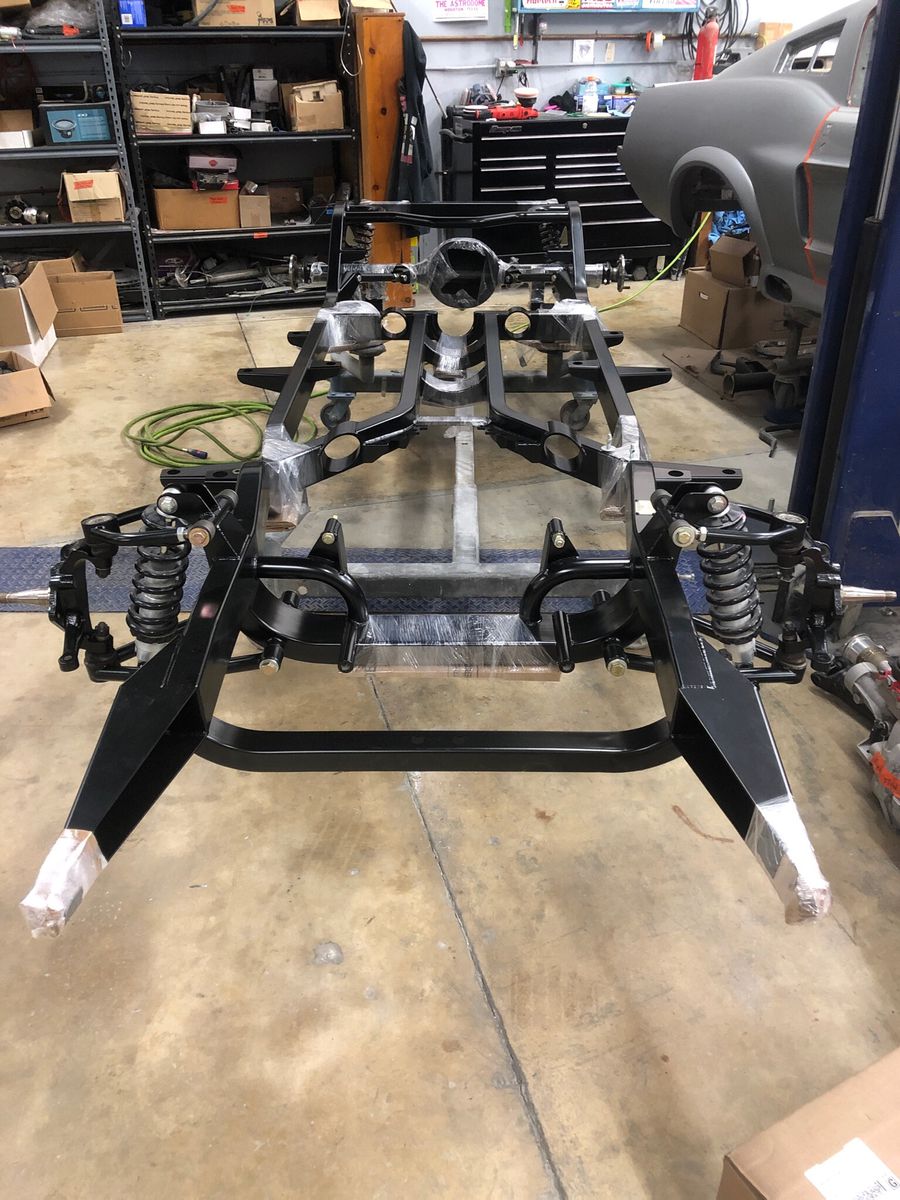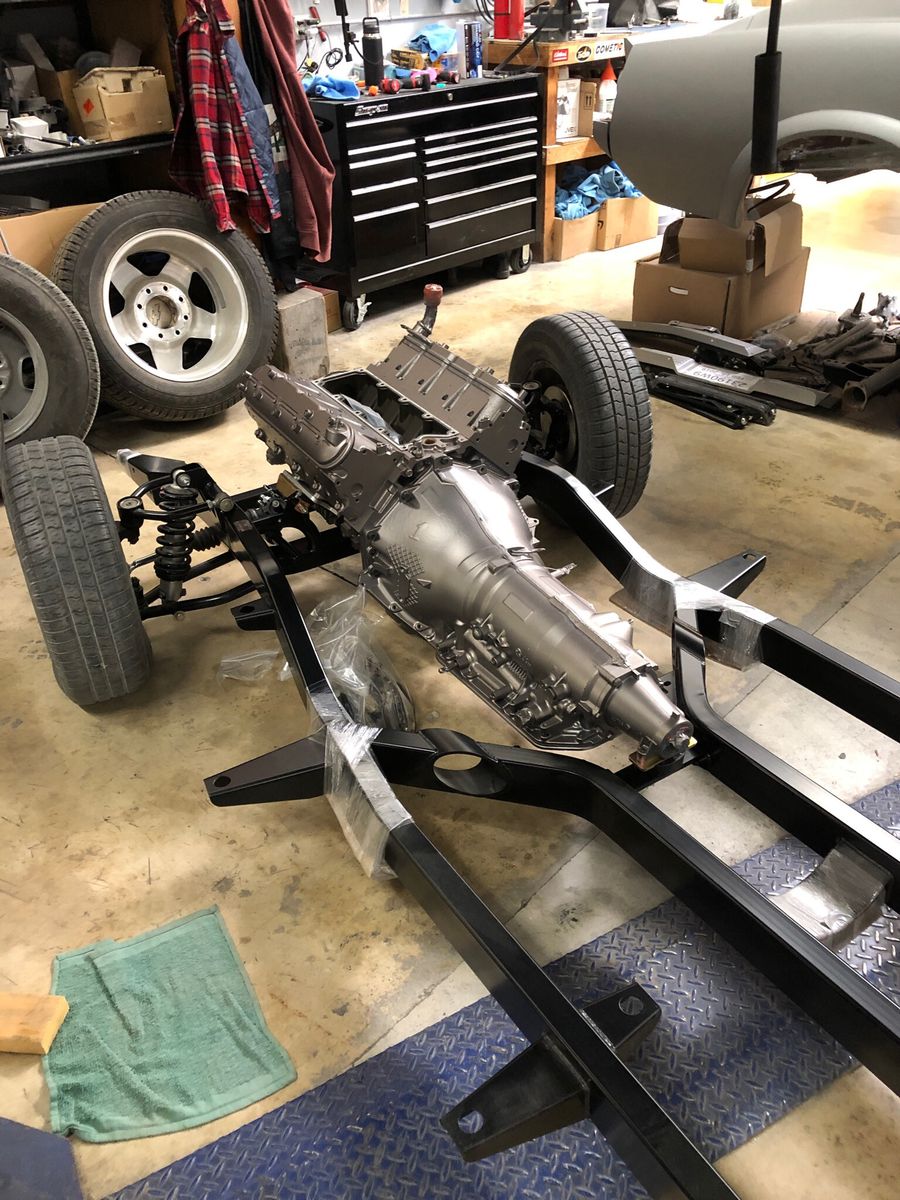 1956 Chevrolet 210 Coupe
Newbury Park, CA, 91320
Features:
Engine: V8
Transmission: Auto
Drive Type: RWD
Exterior: Viper Red/Silver
Interior: Not Completed
Description:
1956 Chevrolet 2 Door Project Post Car
This 1956 Chevrolet 2-door project post car underwent a multiyear refurbishment and build, but is not complete. All work to date was done by Timeless Kustoms in Camarillo, California. No expense was spared for work completed. Many cars built by Timeless Custom have won major car show awards including the 2016 Las Vegas SEMA show car, a 1965 Mustang. The original body sits on an Art Morrison Tri Five chassis. The car is painted two-tone with Viper Red and Silver. Power is provided by a GM LQ9 6.0 engine linked to a 4L80 transmission.
This exceptional car build and now ready for you to complete to your personal taste and personality. As you will see in the photos, the car is ready for installation of the interior work and engine power output. The car also comes with some additional parts for final assembly as shown in the photos below. Tires and rims shown in photos are not included with car. However, four chrome rims with Firestone Firehawk tires are provided with the car and are shown in a separate photo.
The details of work completed to date:
BODY The body was completely stripped and restored down to bare metal and painted in 2021. The body metal work was gone through many times to ensure perfection. The paint is absolutely show quality. There is custom fabrication in the engine compartment including smoothing out fire wall and custom side fender trim, trunk, and interior.
CHASSIS The chassis is powder coated and underside of body line-x. A Ford 9" rear end is installed in the Morrison chassis.
INTERIOR The interior metal work completed also includes modified lower dash to receive air conditioning vents: rear seat mini tubbed to fit 12" tires and rims. A new Flaming River steering column is installed.
EXHAUST The exhaust system has 1 ¾" headers with 3" exhaust pipes and all are ceramic coated
ENGINE A GM LS LQ9 is installed and custom painted ready for your choice of fuel injection intake system to fit your needs.
TRANSMISSION A 4L80 transmission, which is a very popular choice for this engine and auto enthusiasts, is installed. Drive shaft and rear end gears are not included.
Parts not installed, but included with car:
Painless Performance Chassis Wiring Assembly
Original GM-style front and rear bench seats
Bumpers
Chrome and stainless steel exterior trim parts (photographed items only)
Factory heater box
Parts not included and not installed with car:
Electrical system
Brake system
Fuel system including fuel tank
Cooling system
Air conditioning system
Drive shaft and rear end gears to fit Ford 9"
Interior head liner and Upholstery
Dashboard controls, gauges and electronics, and glovebox
Glass or mirrors including vent window frames
Exterior locks
Engine intake manifold with computer system
Power steering pump
Rear tail light trims