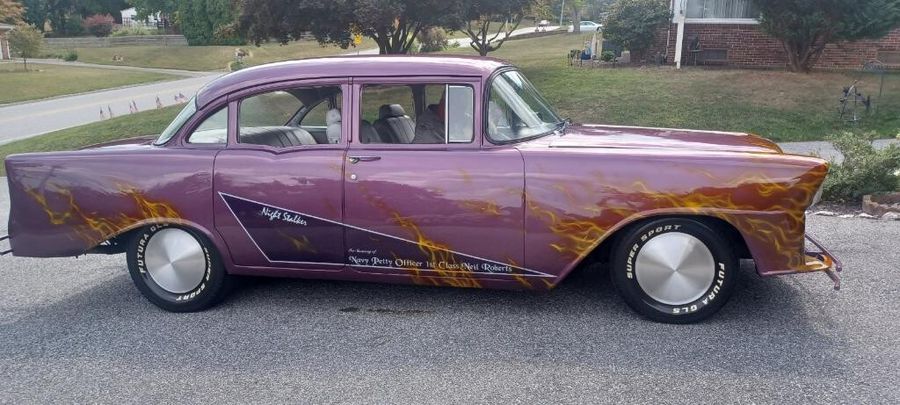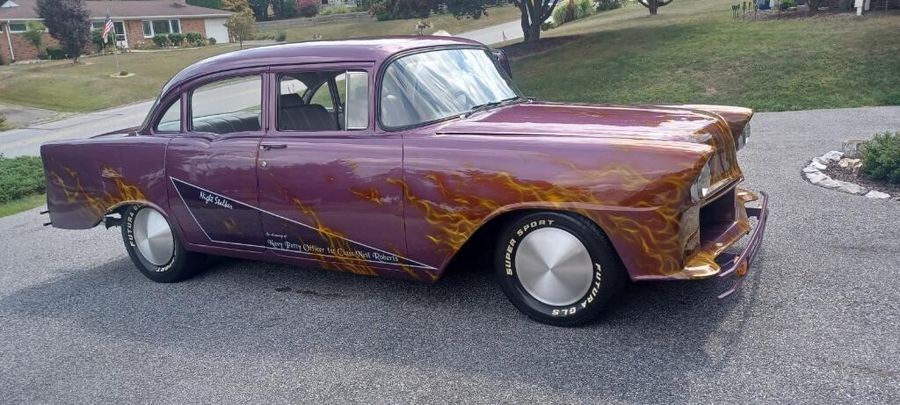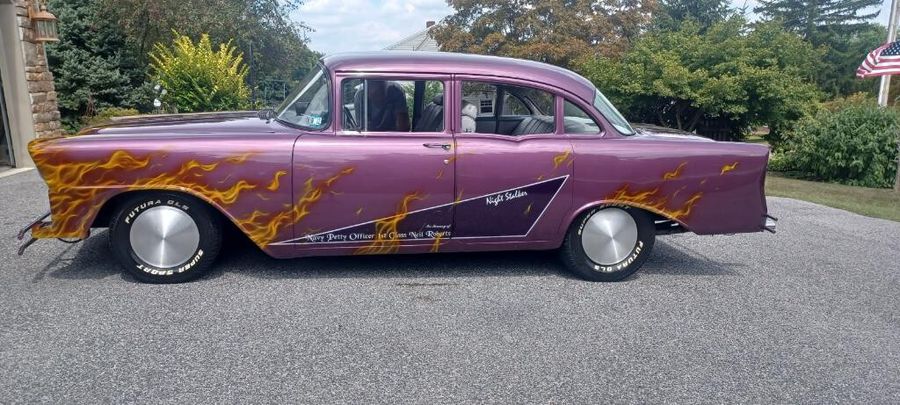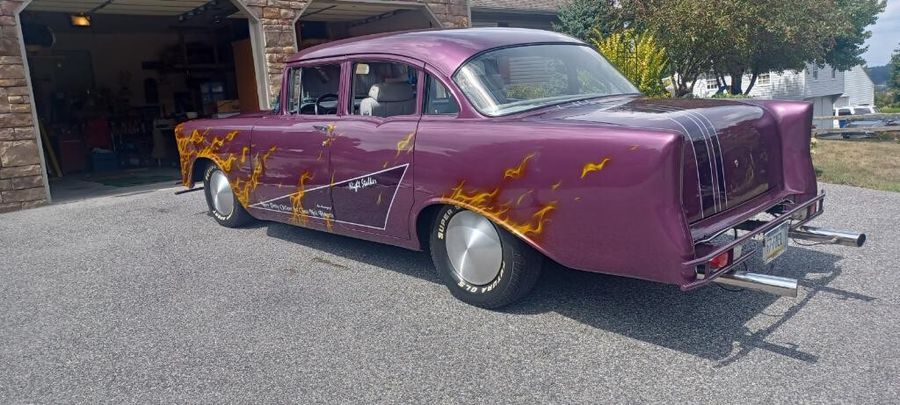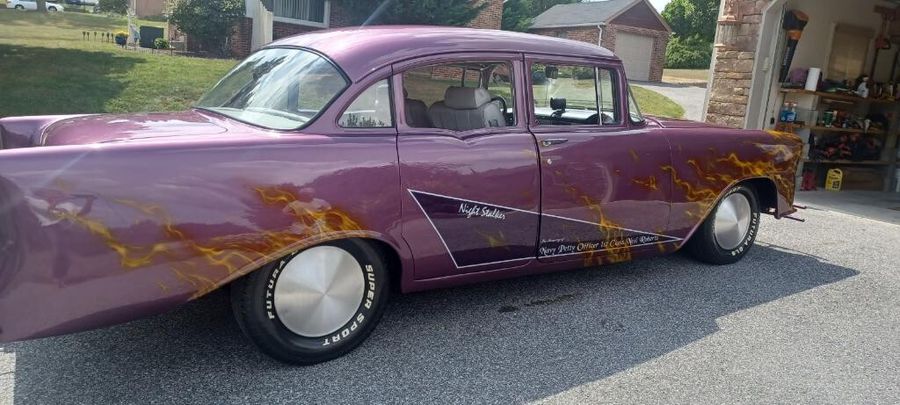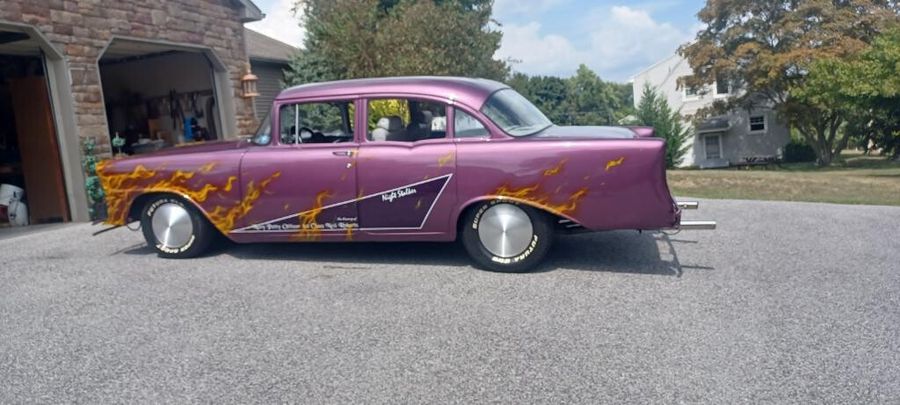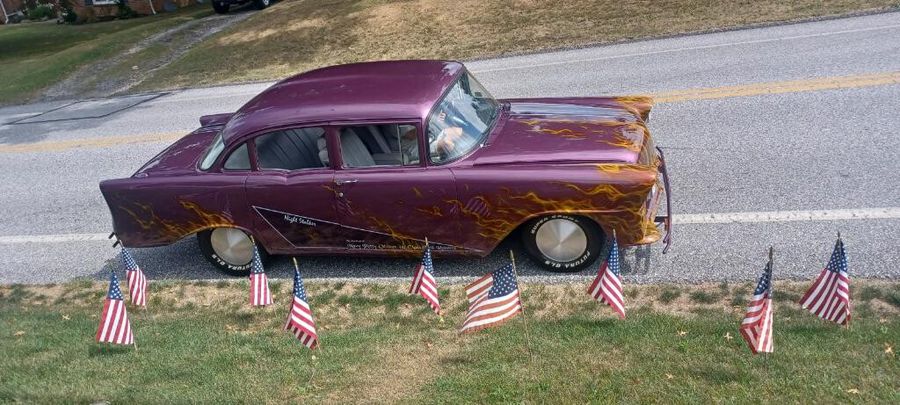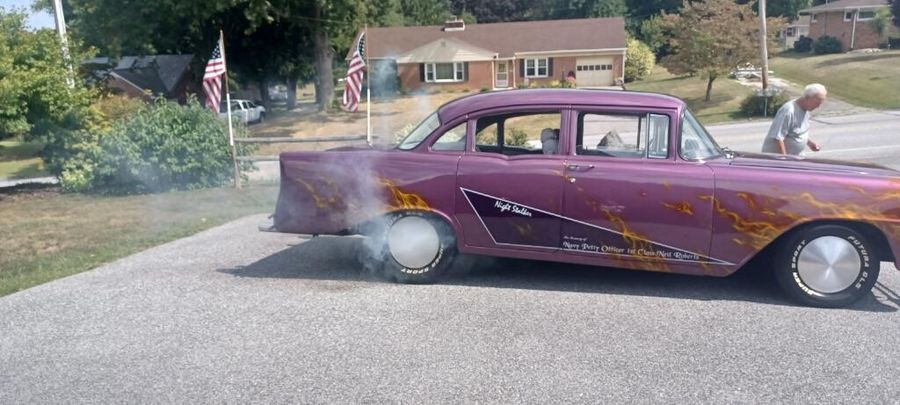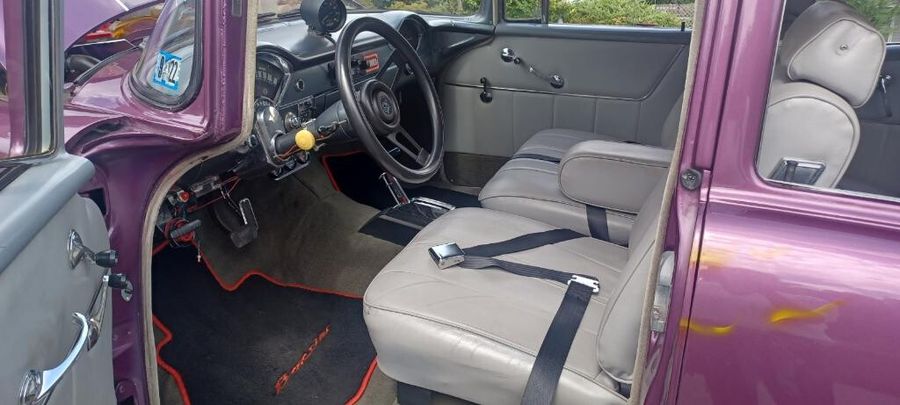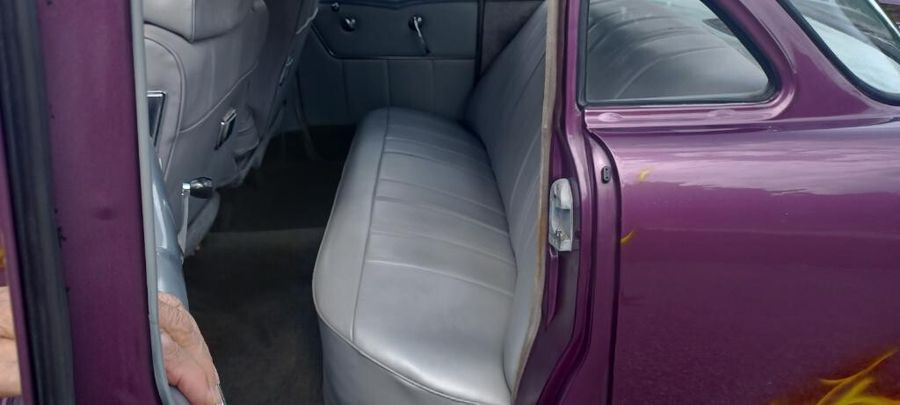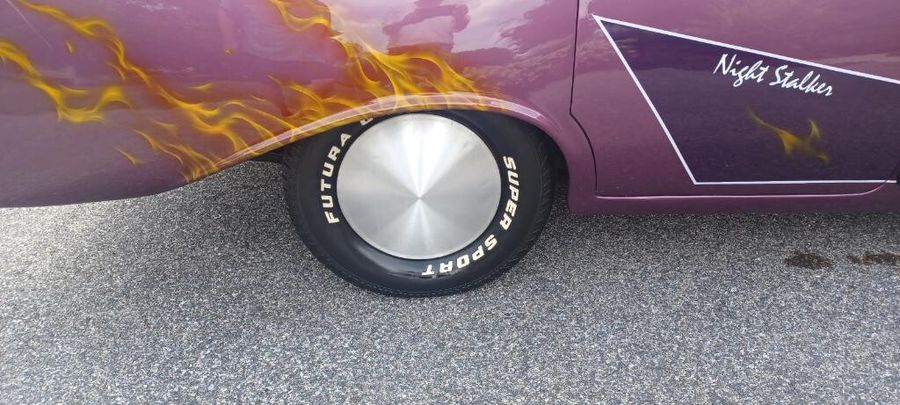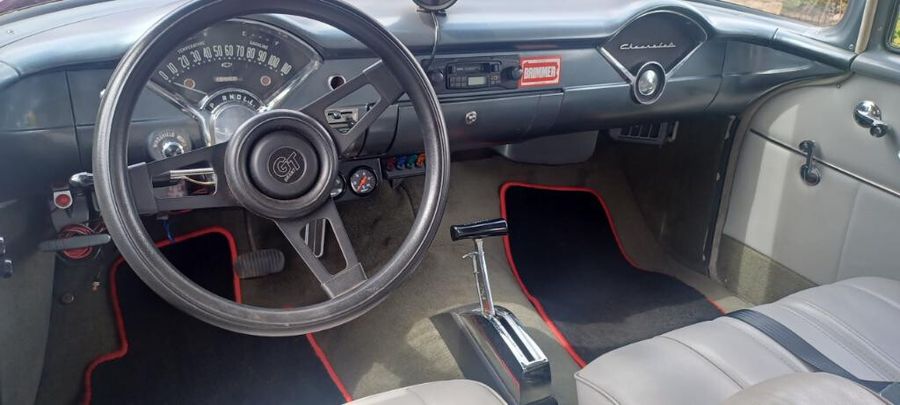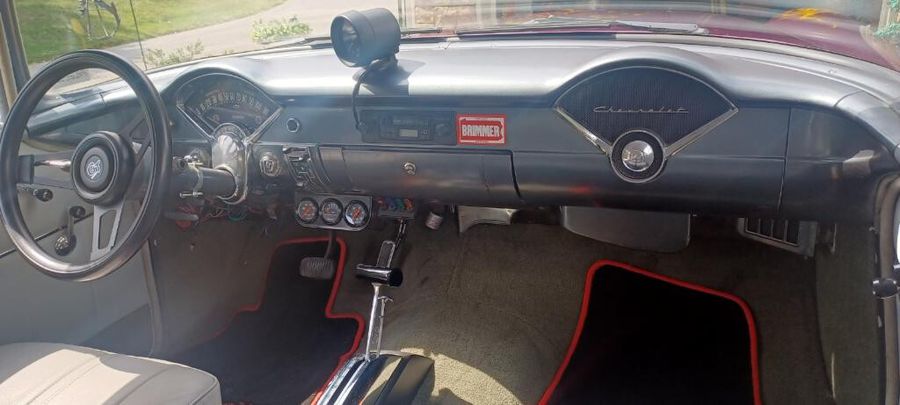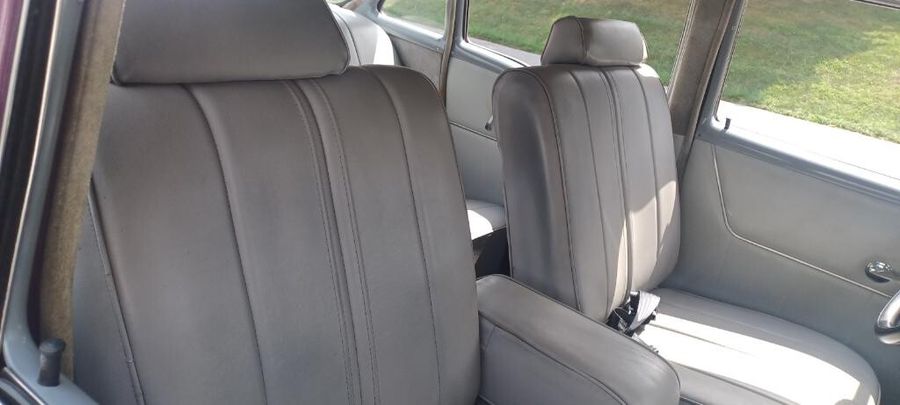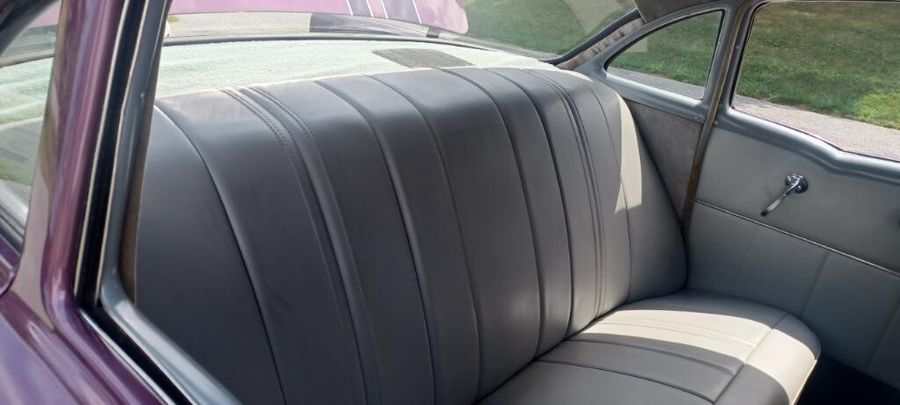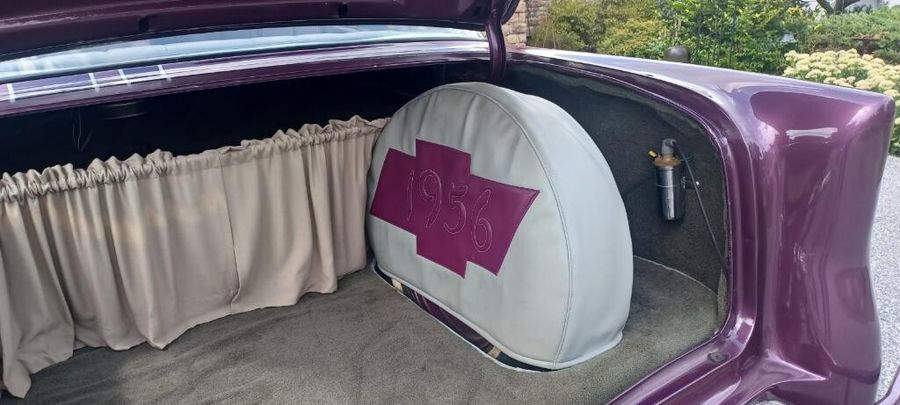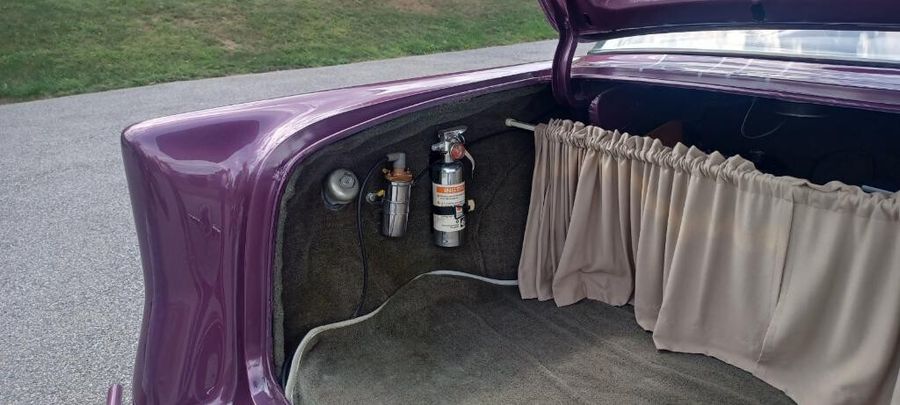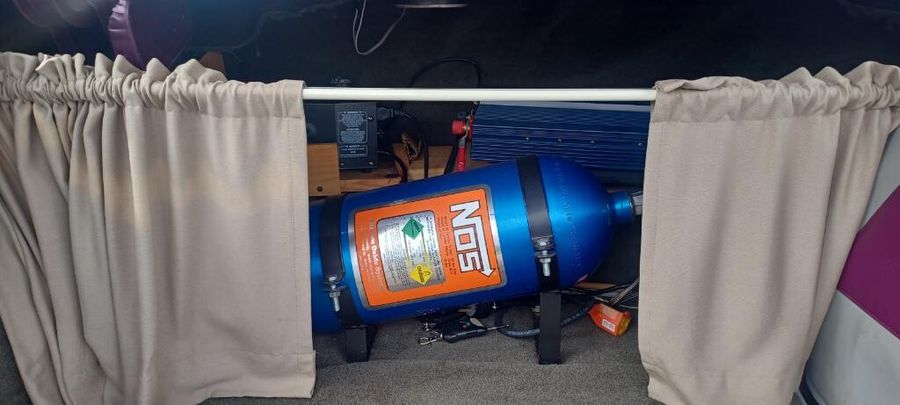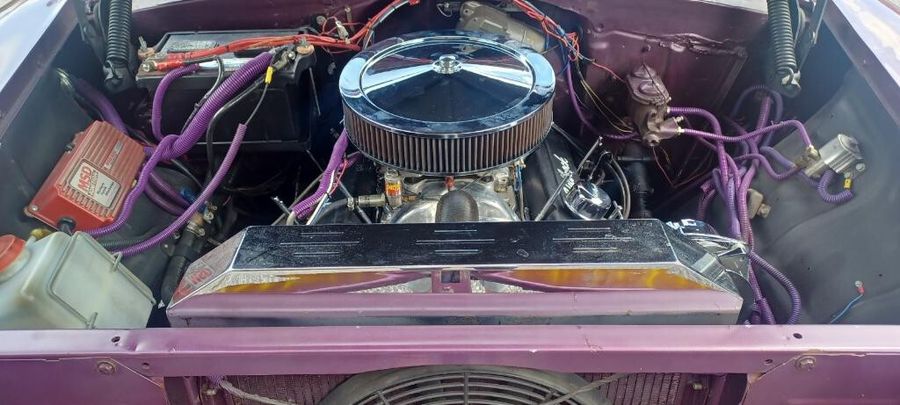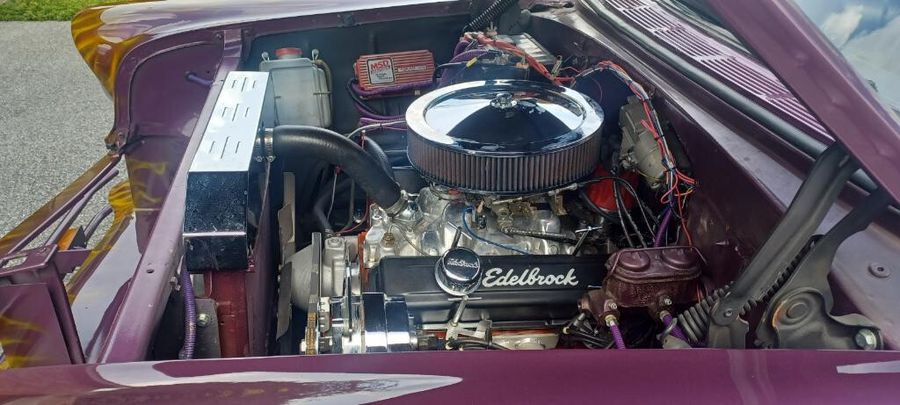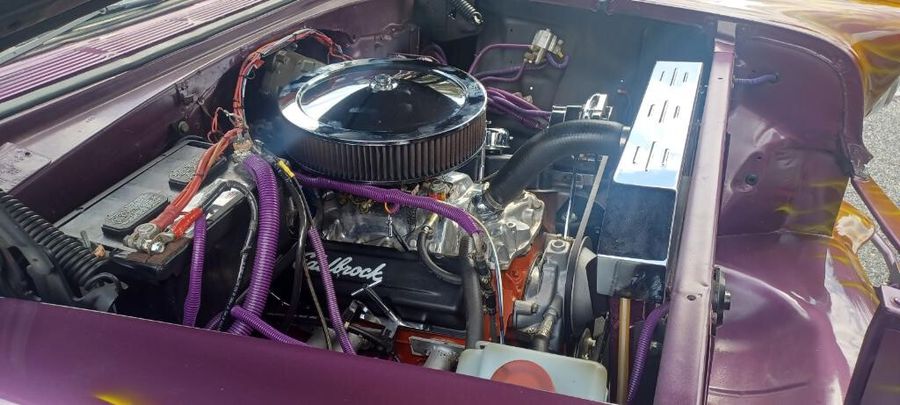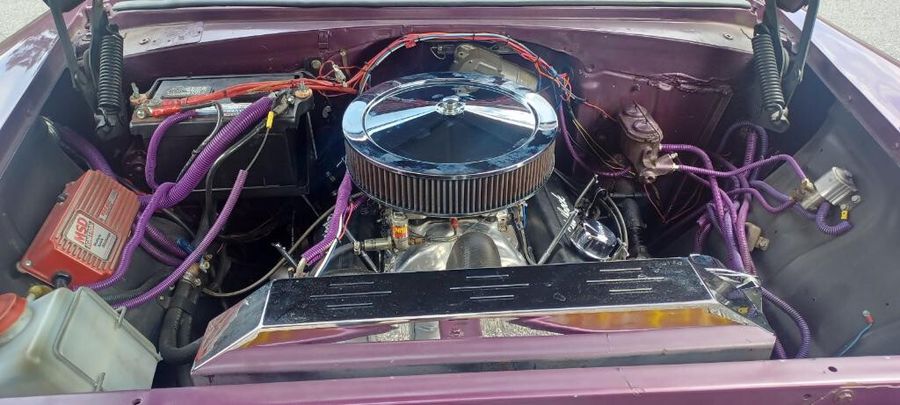 1956 Chevrolet 210
York, PA, 17402
Features:
Engine: V8
Transmission: Auto
Drive Type: RWD
Condition: Good
Exterior: GM SUPER GRAPE POLY III
Interior: TWO TONE GREY
Description:
Naughty or Nice? Legal or Illegal? It all depends on how you intend to drive it. Along with with a nice custom paint job with realistic flames it can also smoke and squeal the tires without starting the engine. It also displays well at night. This is a ONE OF A KIND custom 1956 Chevrolet Bel Air 4 DOOR SEDAN that is in great condition.
THE NIGHT STALKER:
GM Super Grape Poly III paint with stripes
Realistic custom flames on on hood and above all wheels
1963 - Rebuilt 283 bored .030 over
Street cam
Steel crank
Edelbrock 500 4 barrel carb
Aluminum intake
MSD ignition
K&N air filter
NOS - nitrous canister in trunk
Headers
flame thrower exhaust with dual chrome 4000 volt coils in the trunk for the flame throwers
Dual 22" stainless steel extensions for flame throwers
Rebuilt 350 transmission with hole shot torque converter
60/40 front seat with 2 tone grey interior and grey carpet in trunk
Frenched antenna in rear fender
Chrome radiator cover, air cleaner and timing cover
Custom steering wheel, tach on the dash
B&M floor shifter with shift kit
Chrome fire extinguisher in trunk
Dual master cylinder
14" front wheel, 15" rear wheels with MOON EYES spun aluminum hubs
Front end lowered 6"
2 - 450 watt smokers for the rear tires (right and left)
4 - speakers mounted in rear fenders (right and left) hooked up to CD player for squealing tire sound when smokers are on.
*Artwork on the side of the car is for First Class Petty Officer Neil C. Roberts, 1969-2002 March 5th. He was my son in law and the first Navy Seal killed in Afghanistan. The name of the car - THE NIGHT STALKER - is a tribute to him.