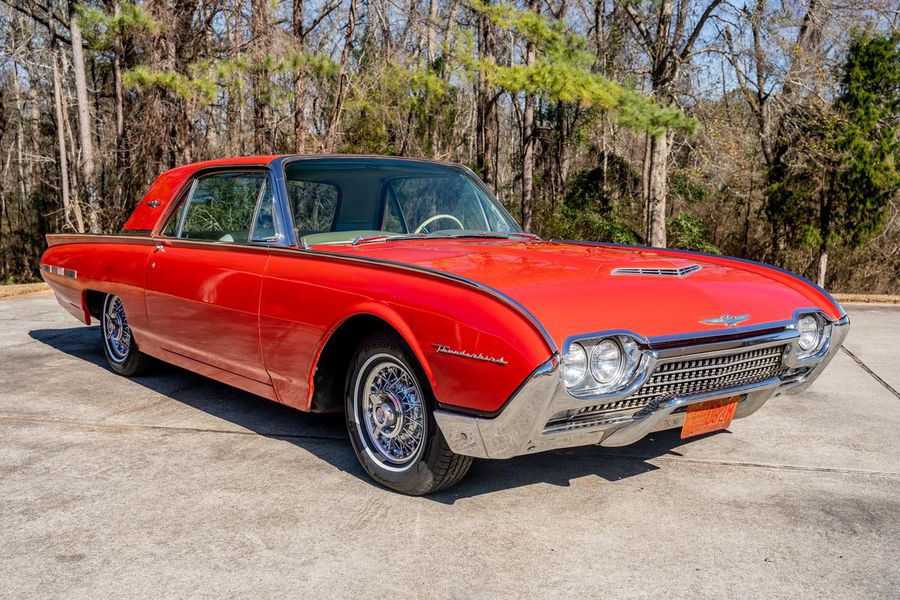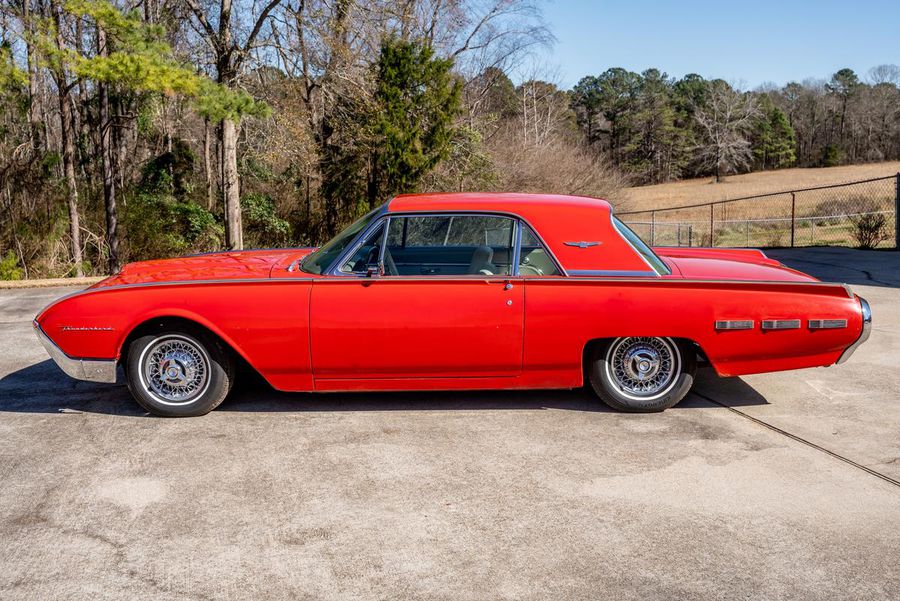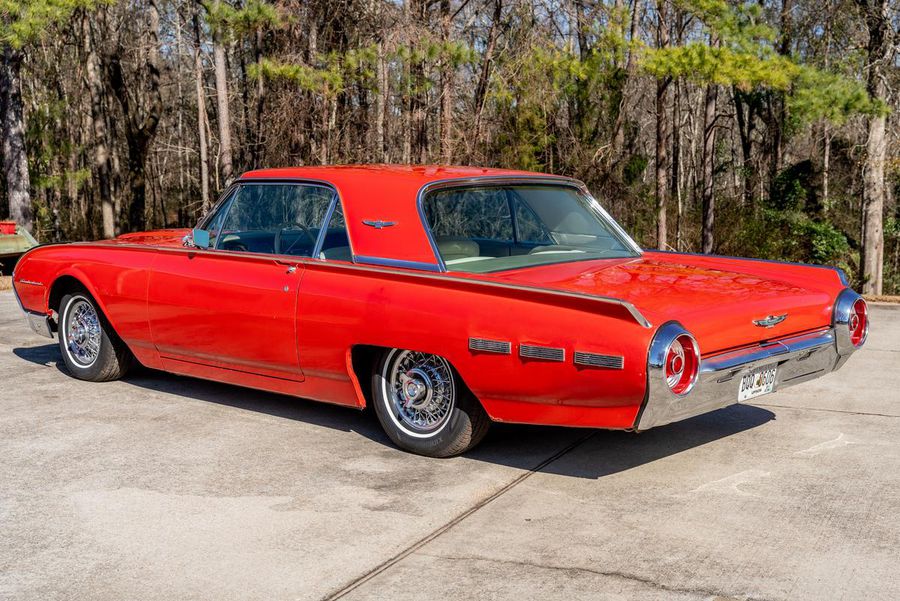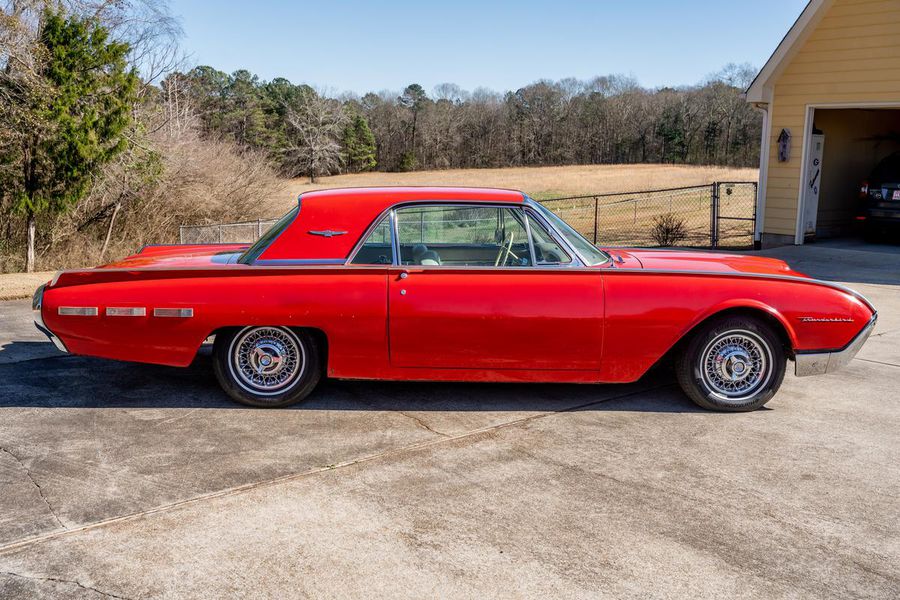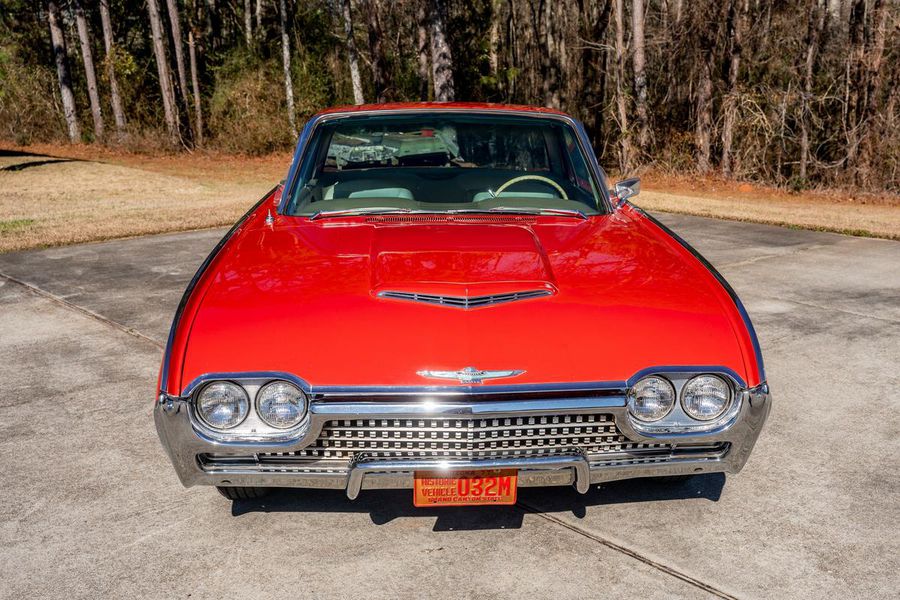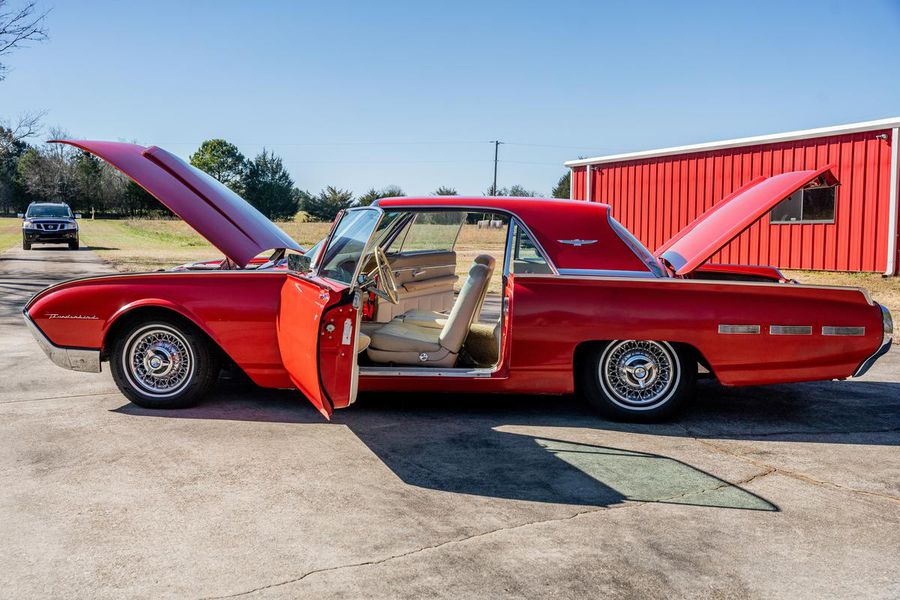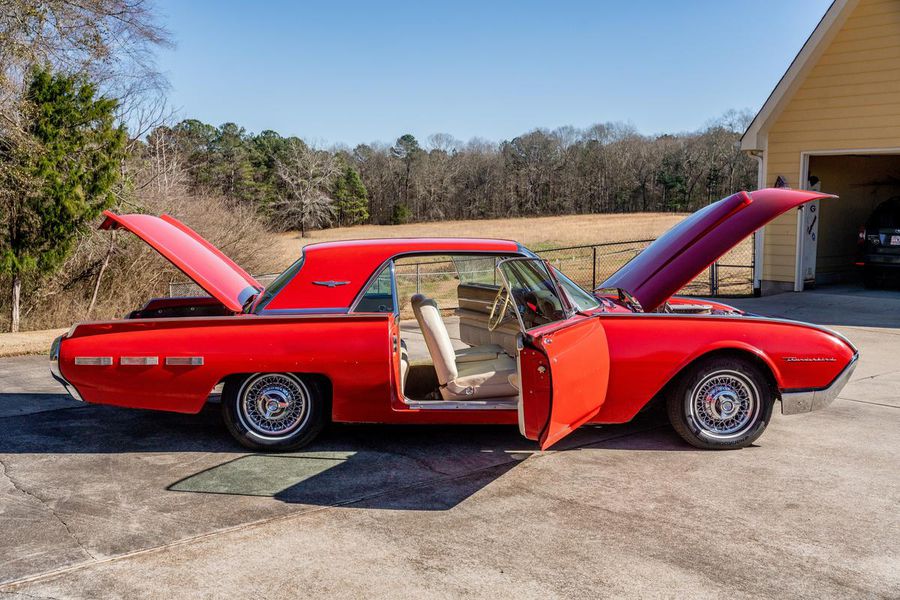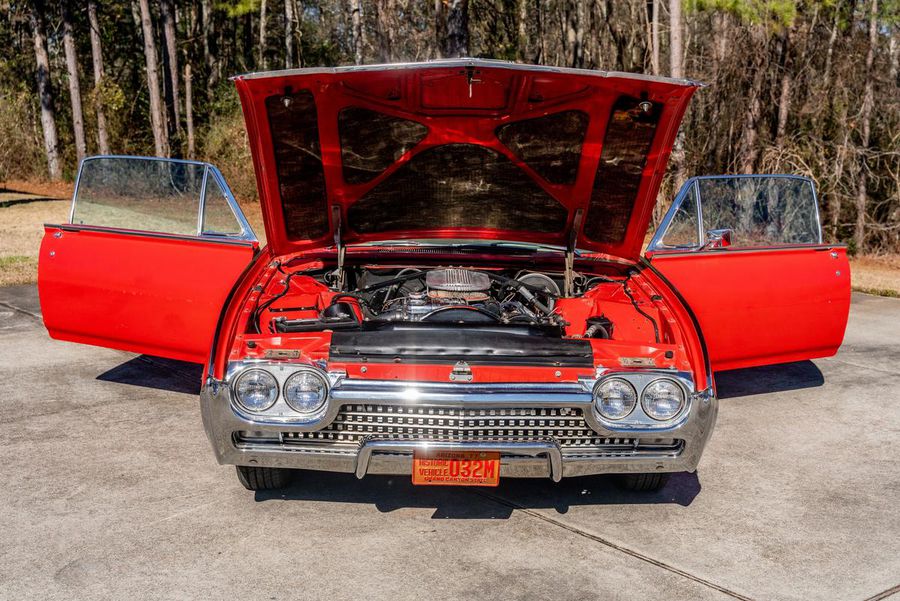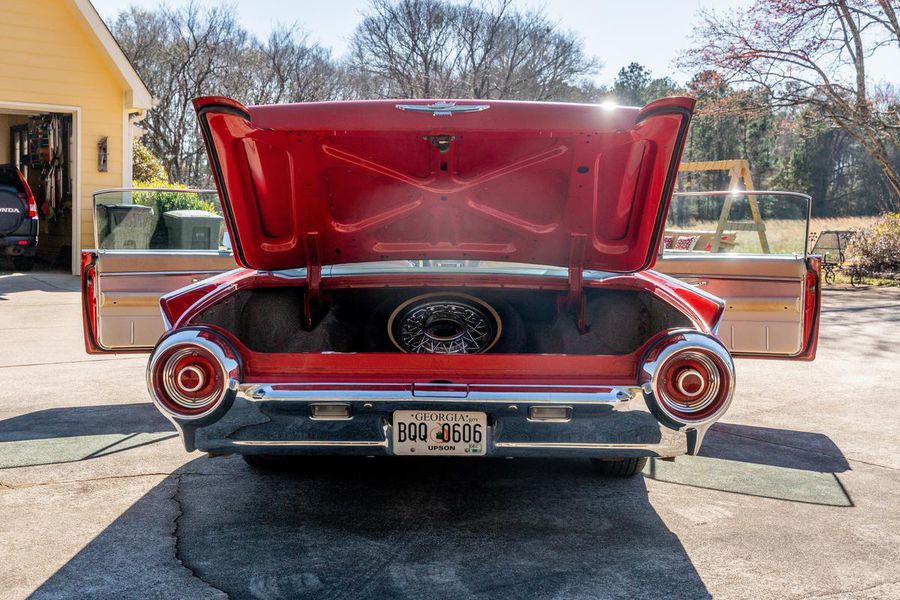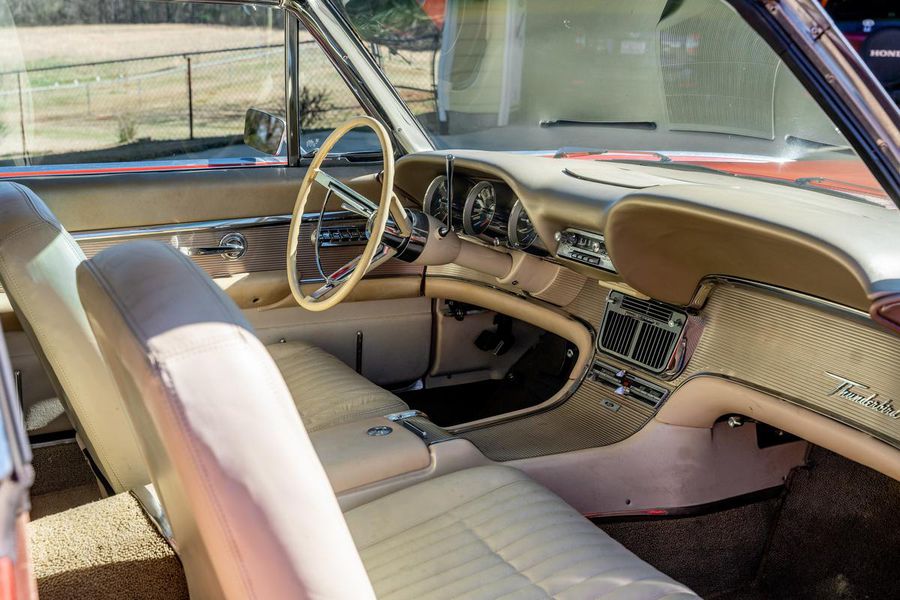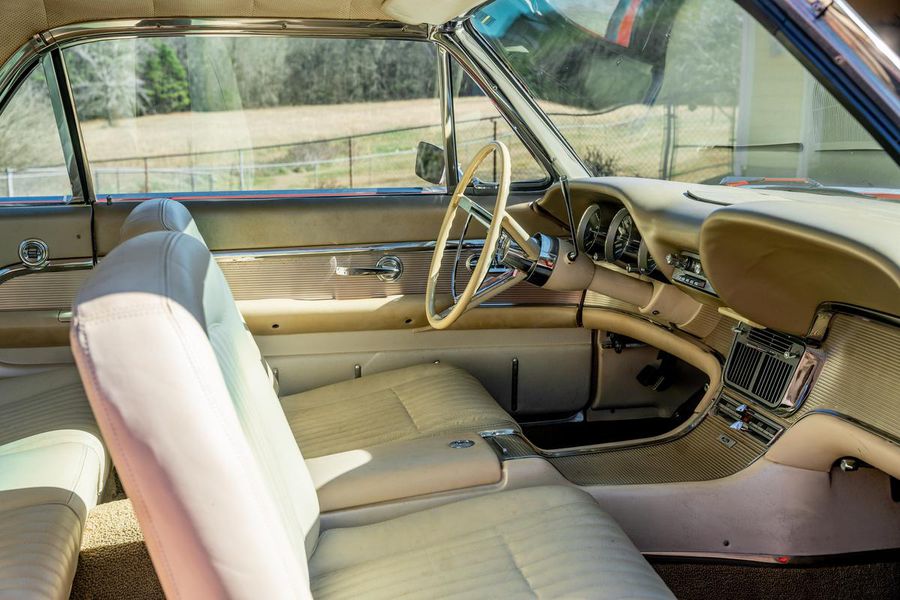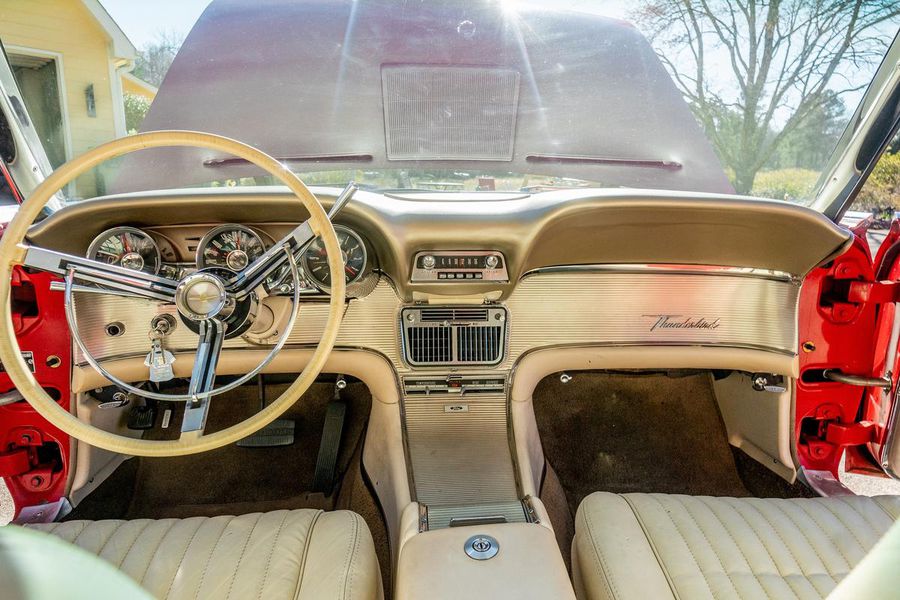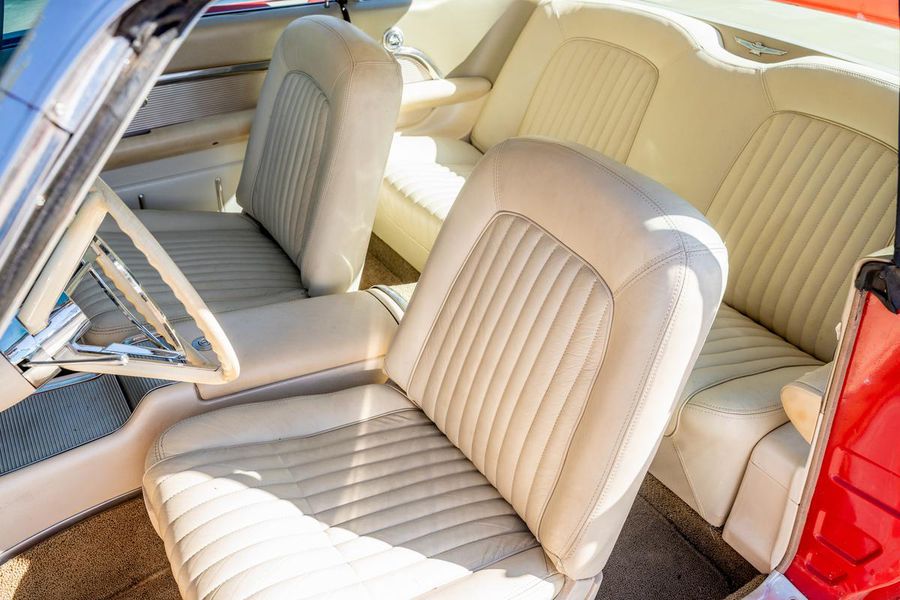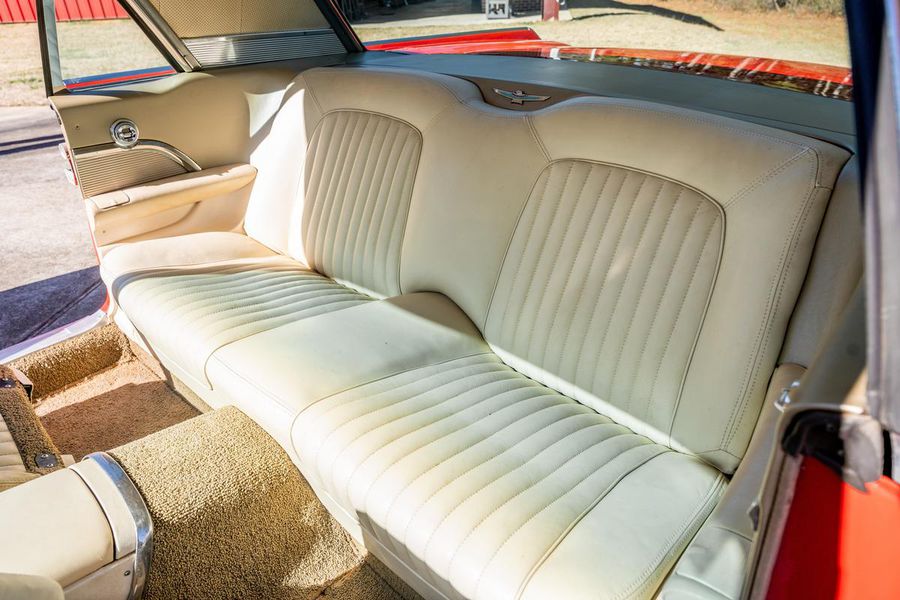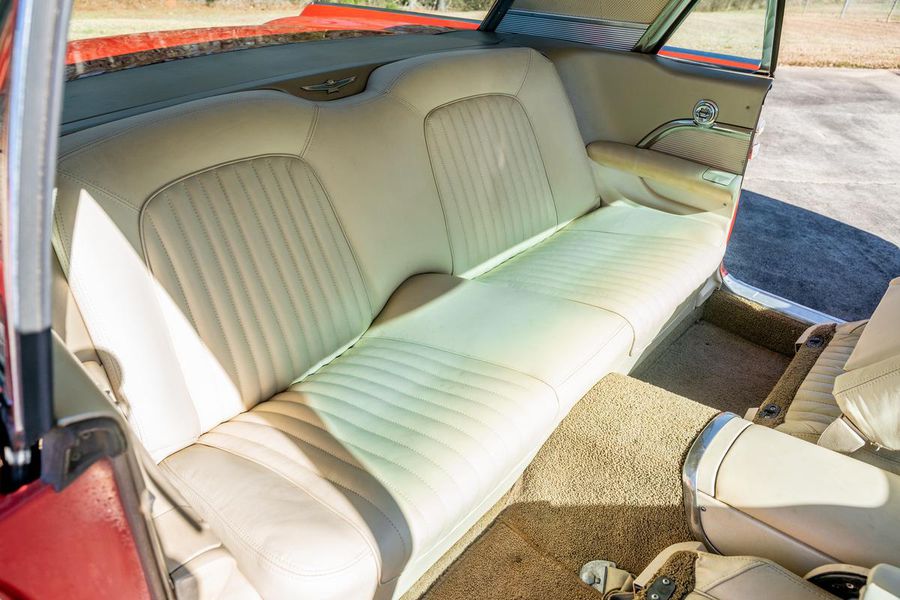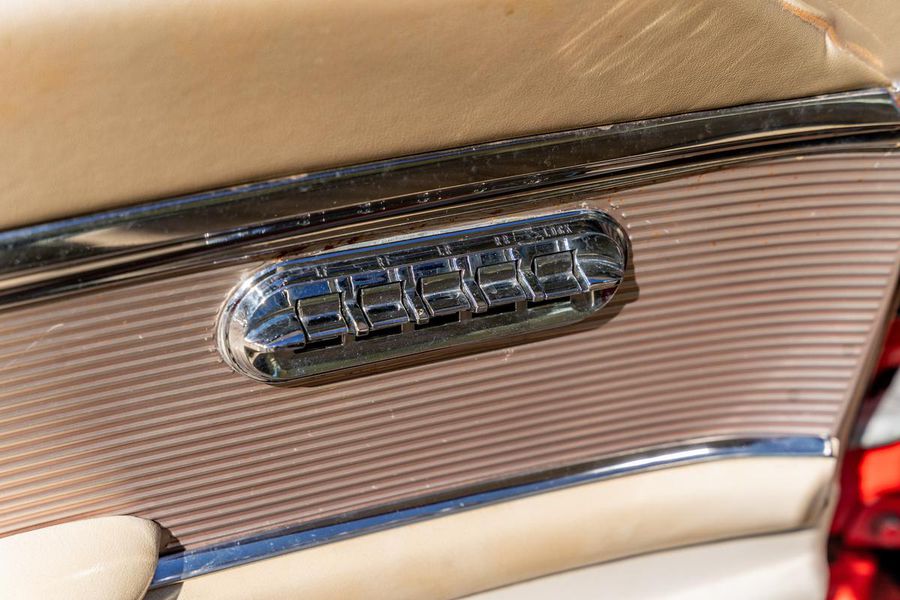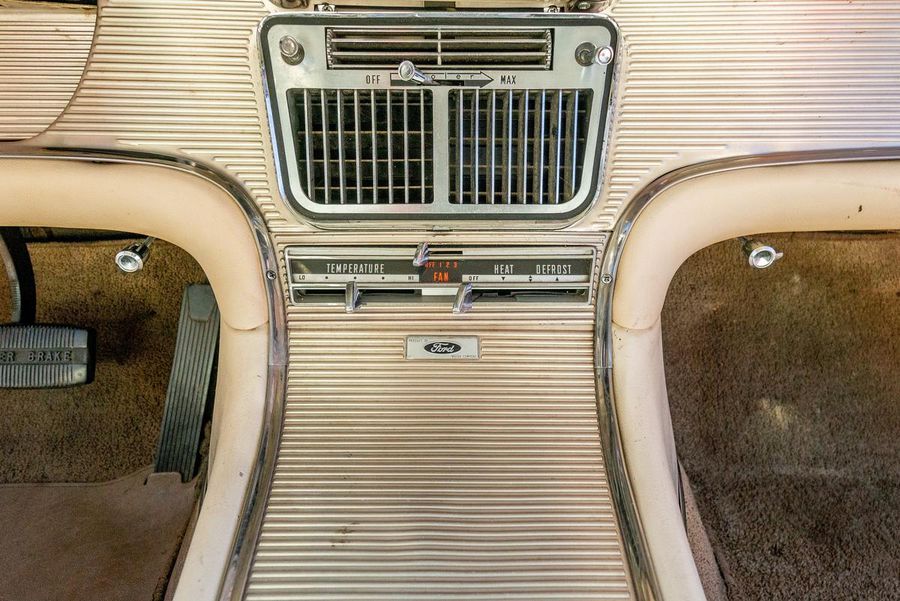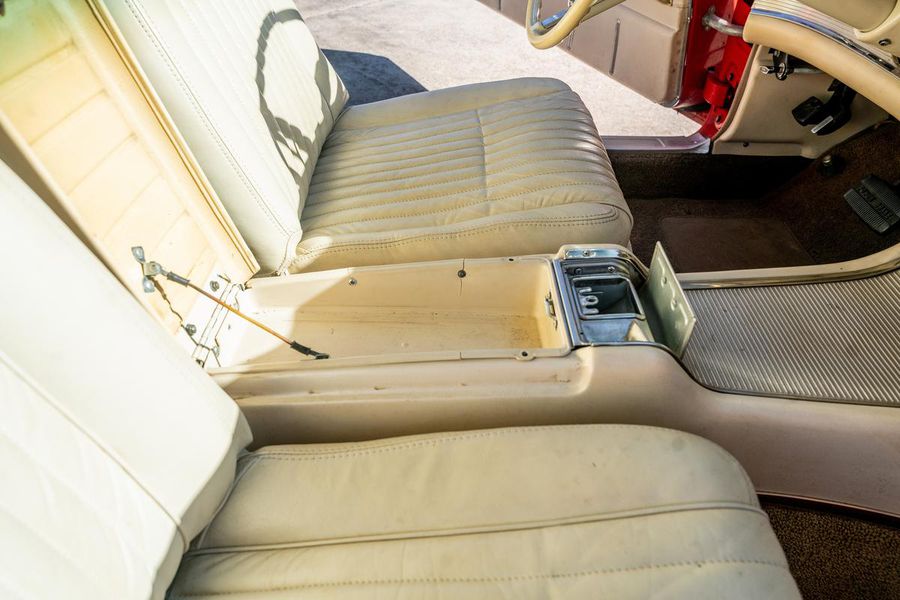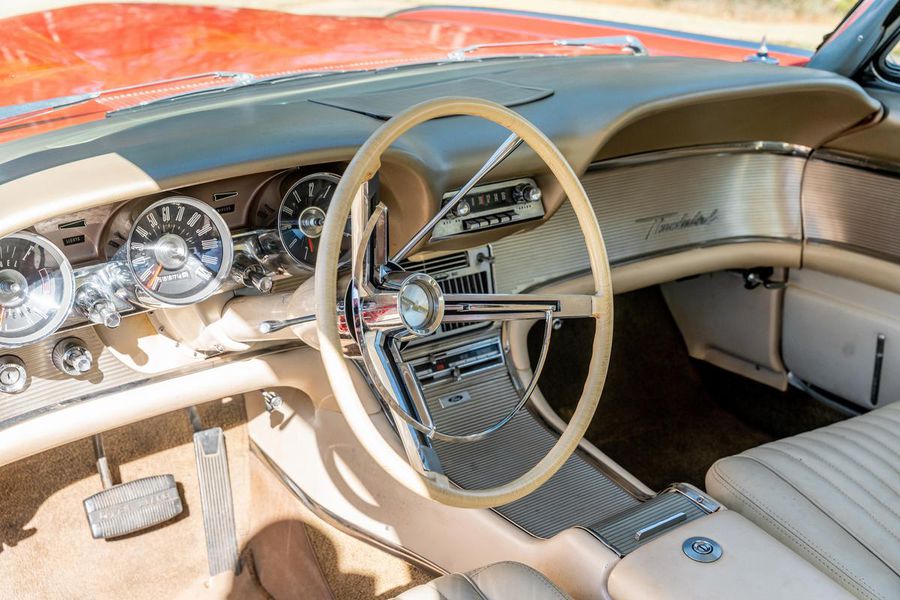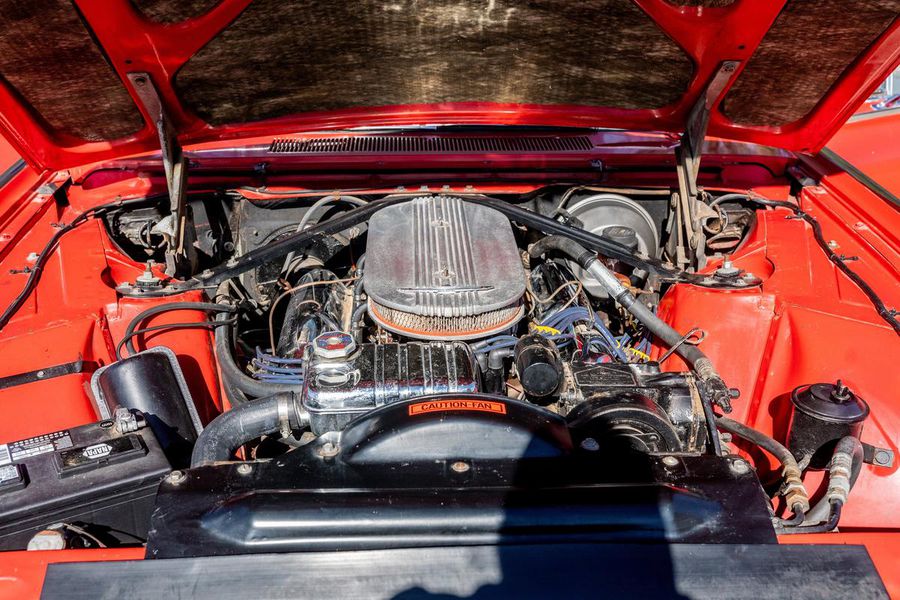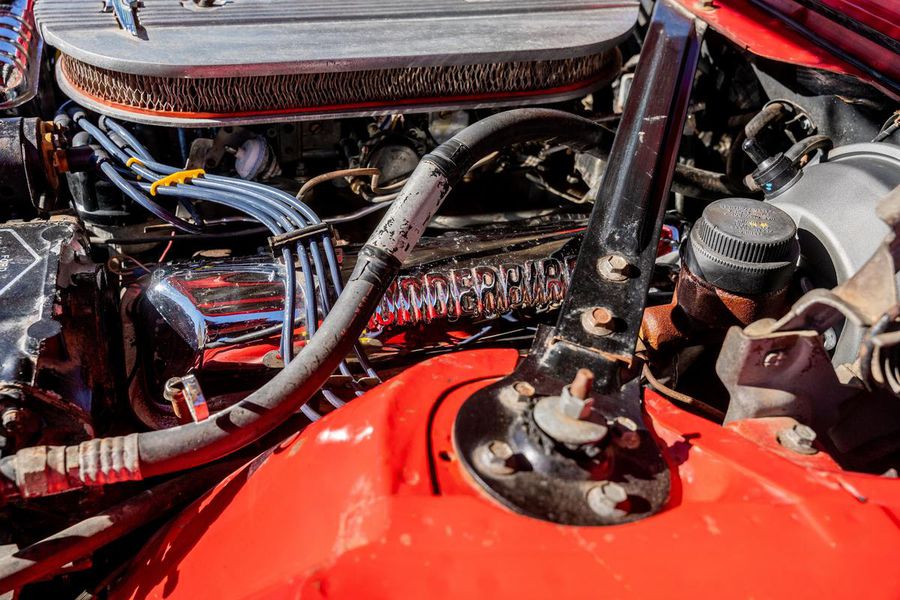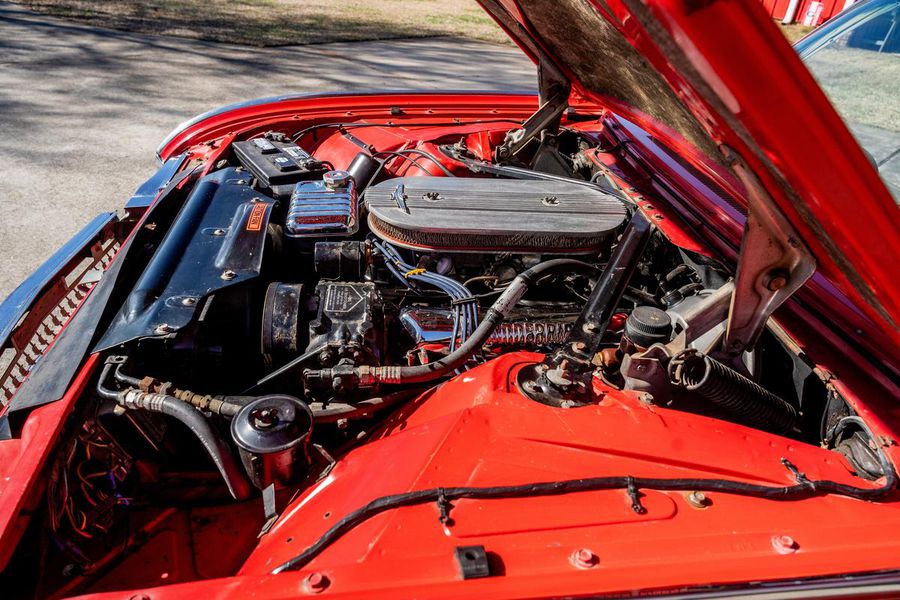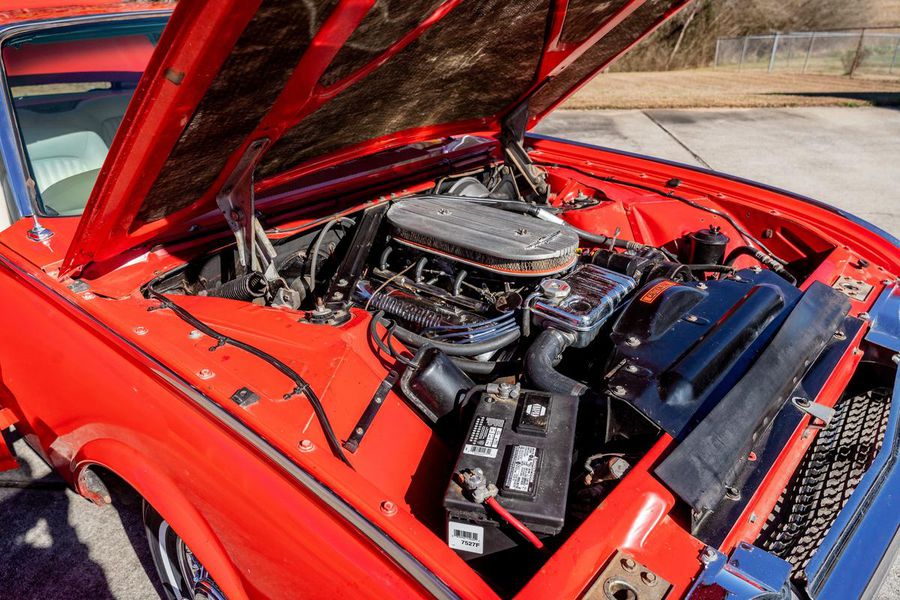 1962 Ford Thunderbird
Yatesville, GA, 31097
Features:
VIN #: 2Y83M155802
Mileage: 58,872
Engine: V8
Transmission: Auto
Drive Type: RWD
Condition: Good
Exterior: Red
Interior: White
Description:
1962 two-door hardtop exceptionally rare "Survivor" M-Code Thunderbird. This car has
all original equipment and only one owner (See History below). The engine is the
upgraded version of the 390 cu in (6.4 L) V8 called the "M-Code" (a nickname used in
reference to the letter M used as the engine code in the VIN in cars so equipped).
The M-Code version of the 390 cu in (6.4 L) V8 was equipped with three two-barrel
Holley carburetors and could produce 340 horsepower. Only 145 of them were built-in
1962. 120 of them were the convertible Sports Roadster model, with 25 of them being
the 2 door hardtop version. This two-door hardtop features the highly touted "Swing
Away" steering wheel. With the transmission in the park position, the steering wheel
will slide approximately 18 inches to the right allowing the driver to exit the
vehicle easily. With red exterior and white leather interior, other features include
dual exhaust, power windows, power door locks, power drivers seat, factory air
conditioning, 58,872 original miles, and 48-spoke Kelsey-Hayes designed wire wheels.
Recently, the brakes have been reworked, the carburetors rebuilt, engine tuned up,
new tires, etc.
History
This T Bird was purchased by the late Aurelbelle Shaffer, who was the wife of
deceased Raymond Shaffer, retired President of Greyhound Bus Line. Aurelbelle drove
this T Bird as her second car and always kept it parked under a carport in
Scottsdale, AZ. In 1992, the car was placed in a storage facility in AZ and kept
there until moved to GA in 2010. The car remains in a building and has only been
driven on and off a car hauling transport vehicle since being placed in storage.
Being kept under cover has really helped to preserve the interior and exterior of
the car.