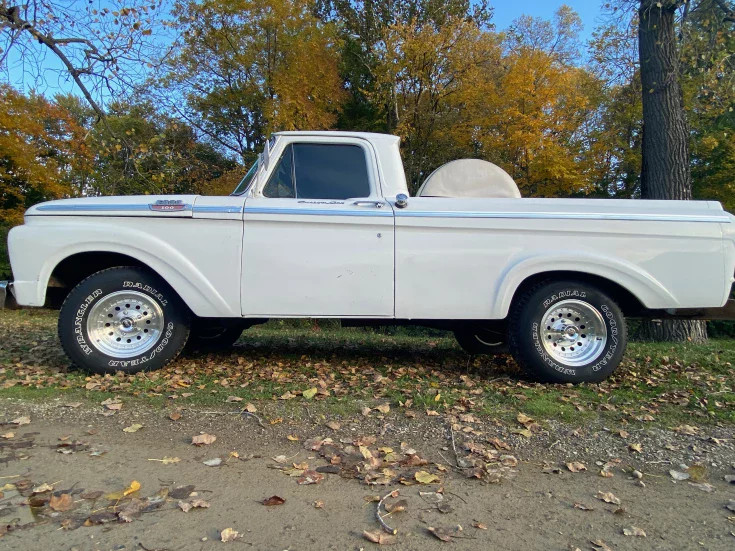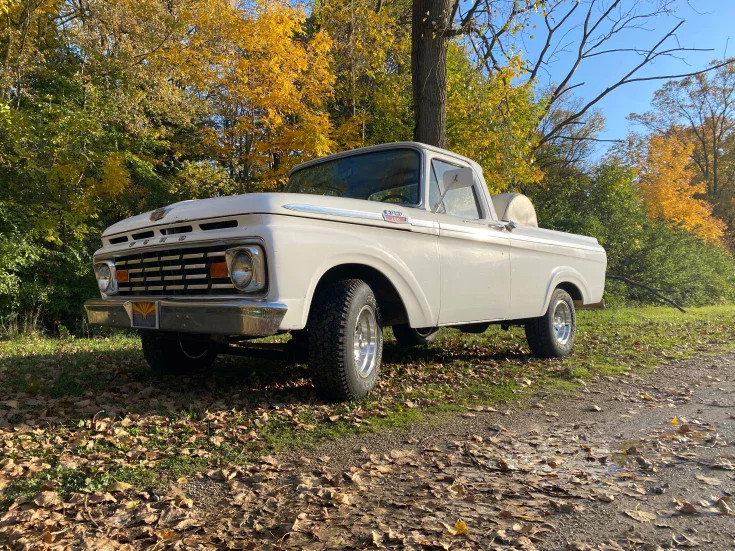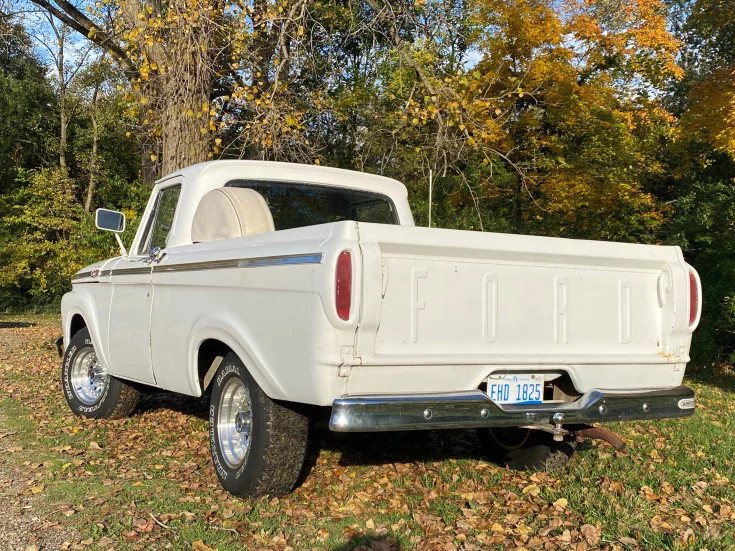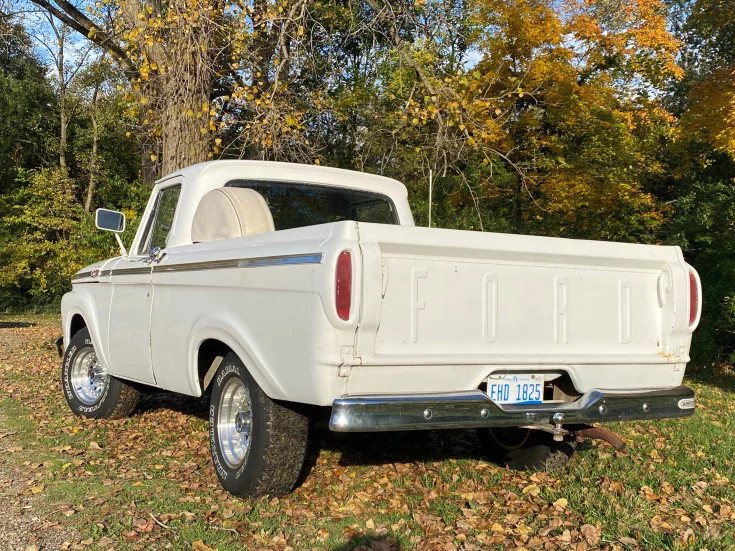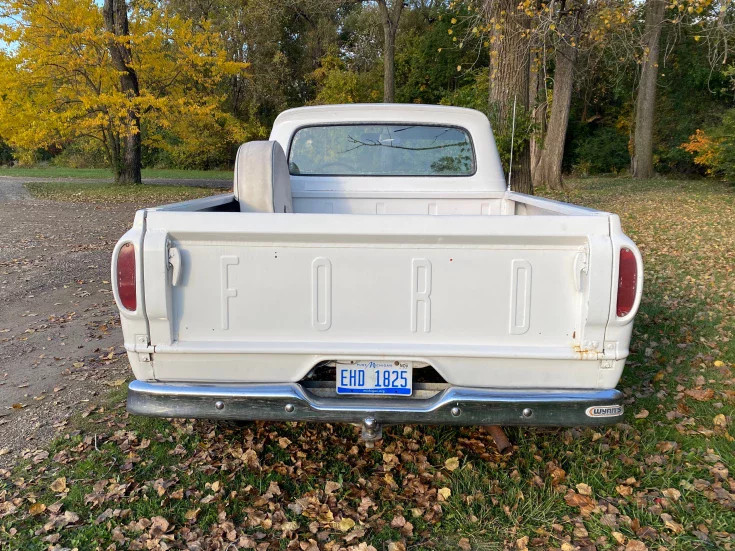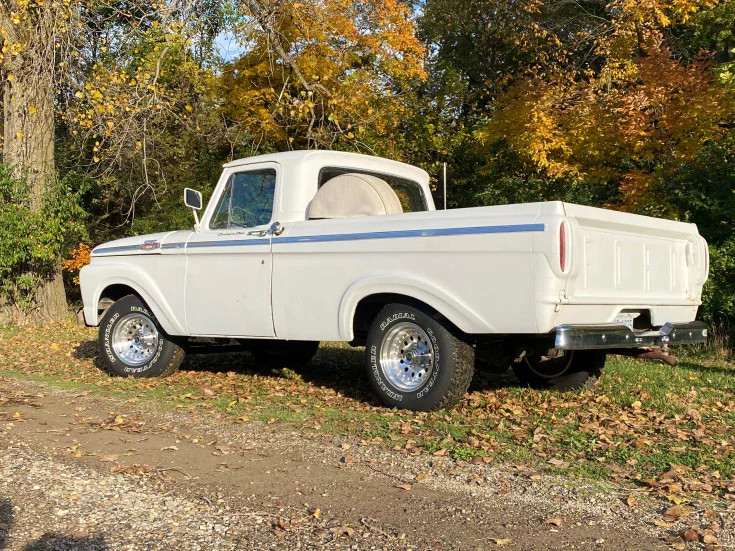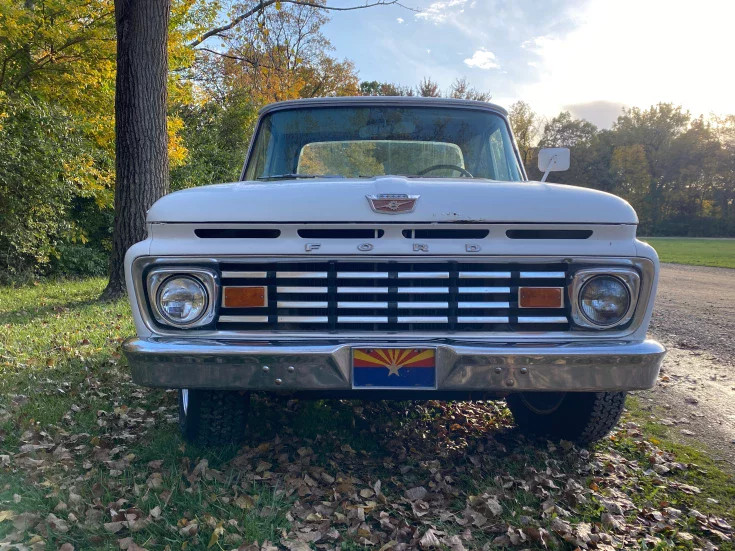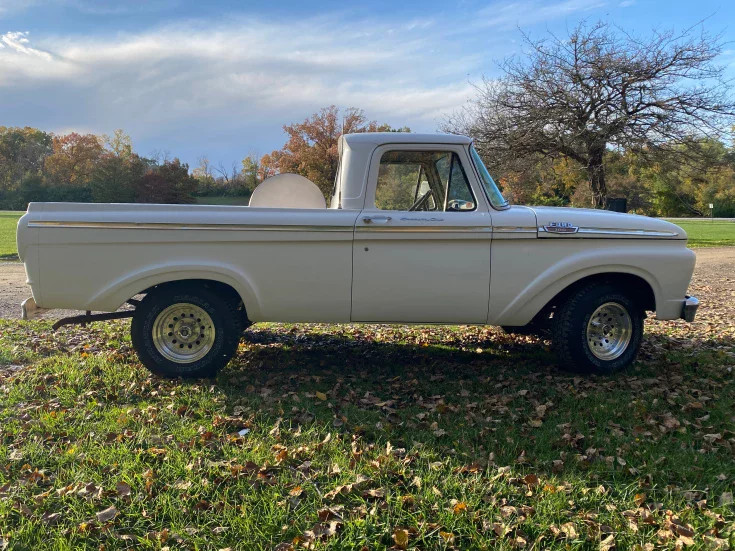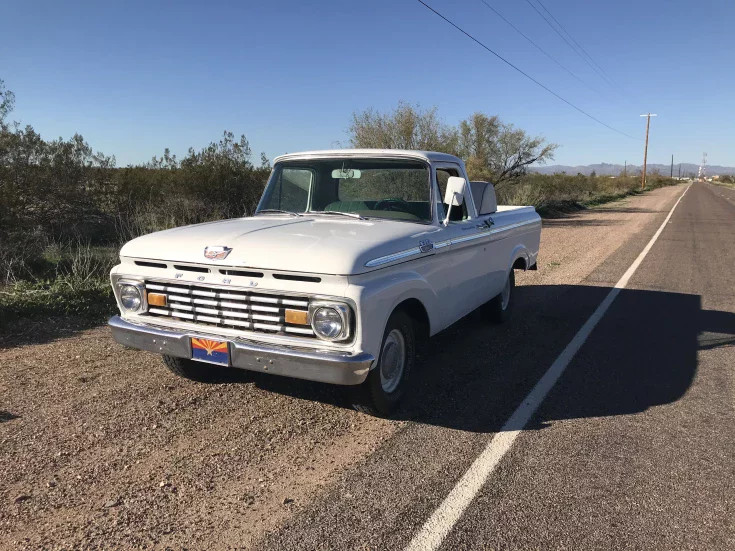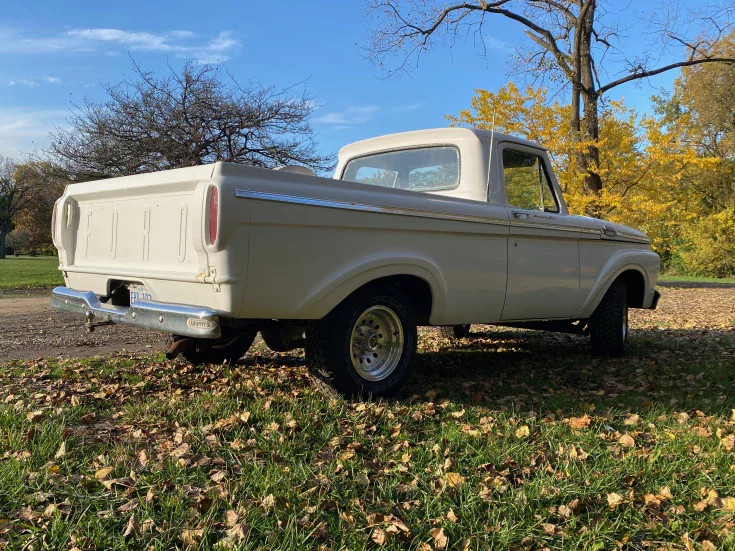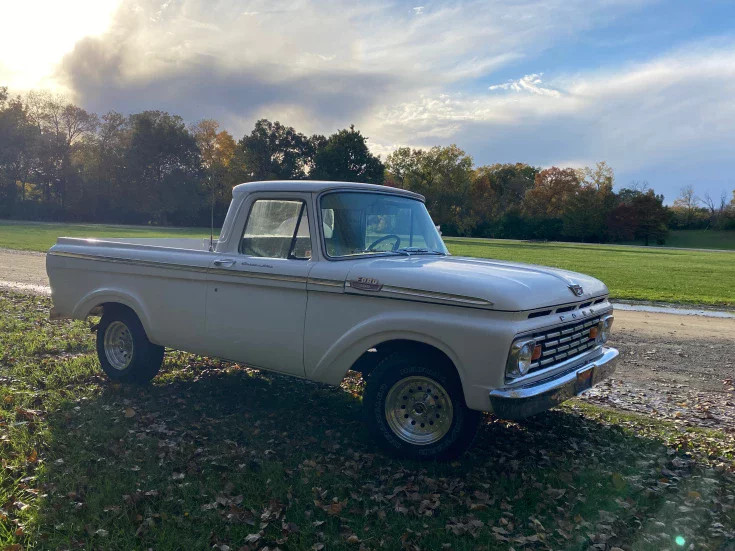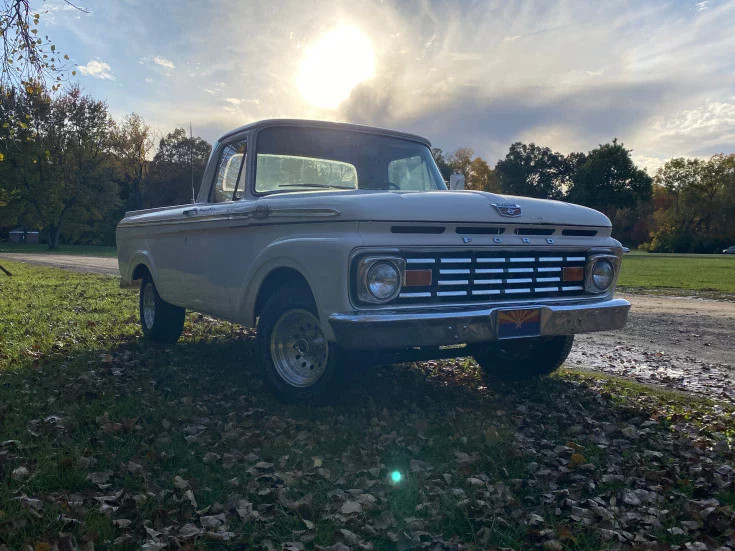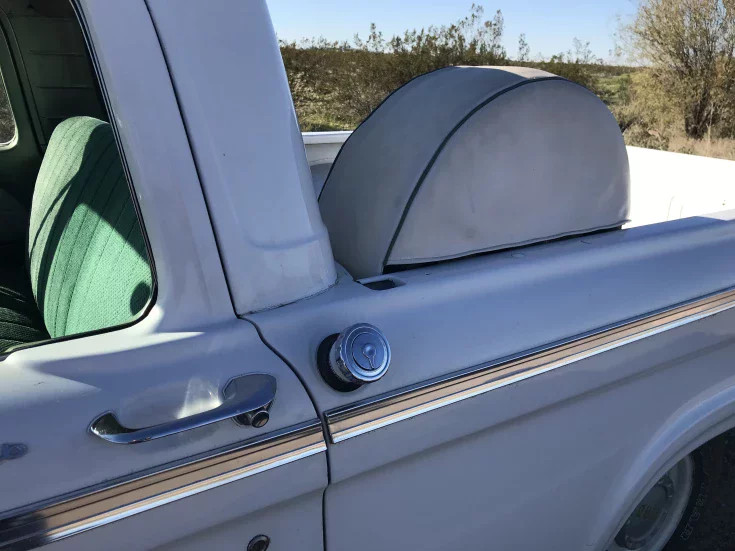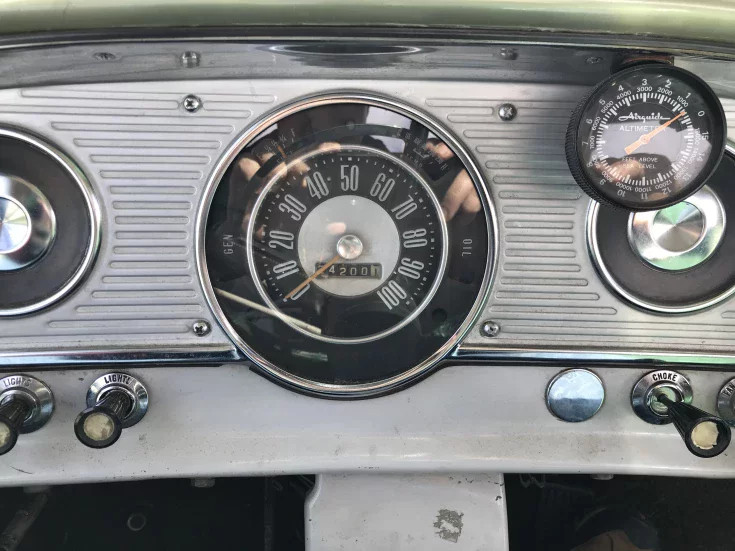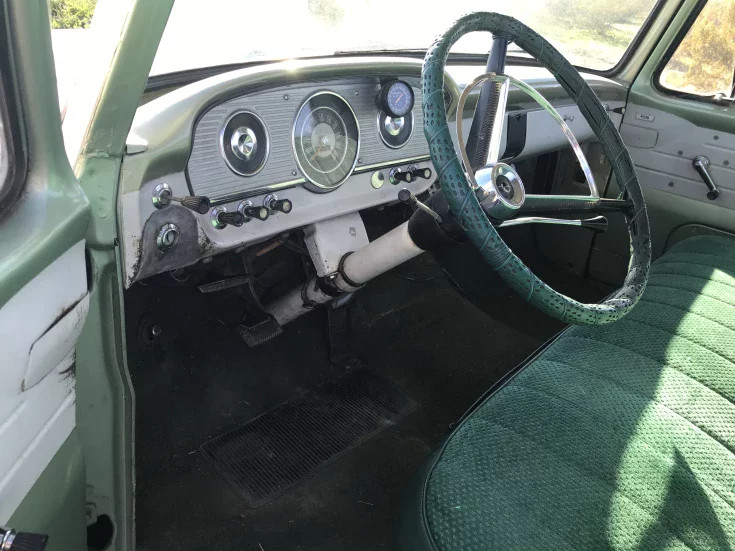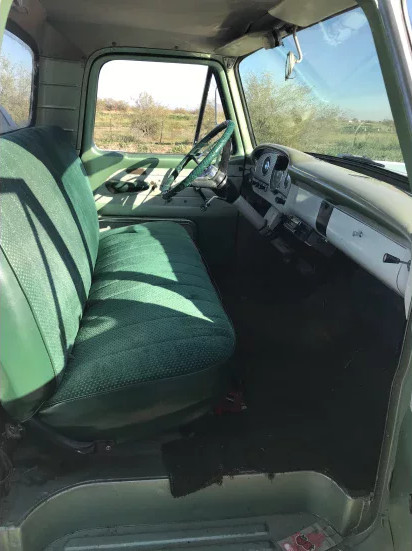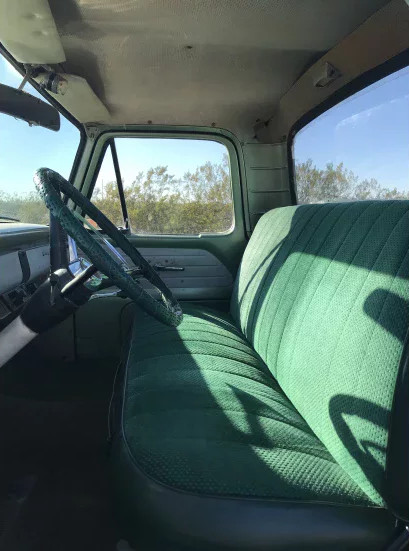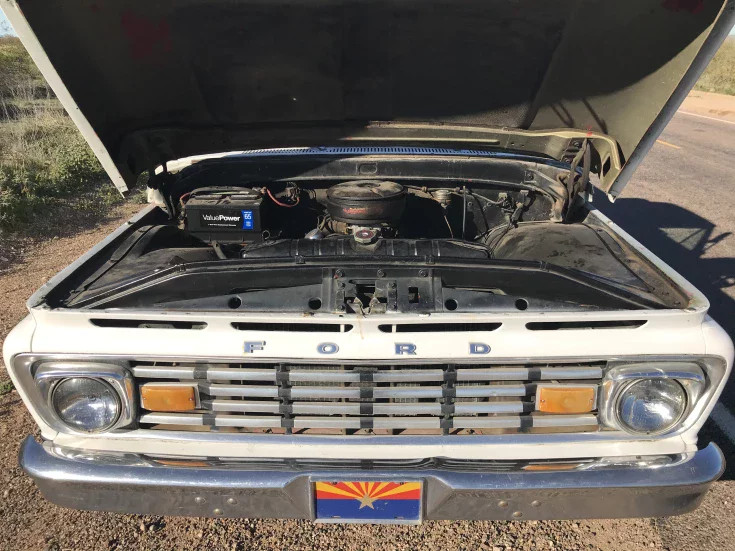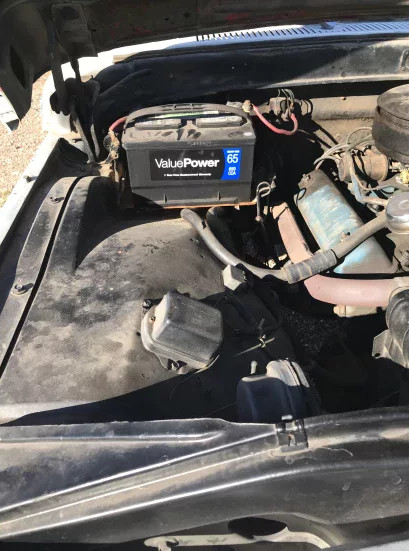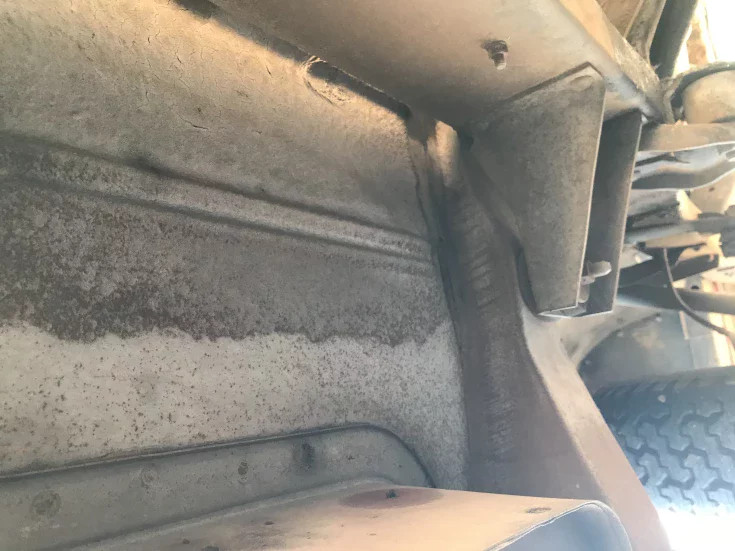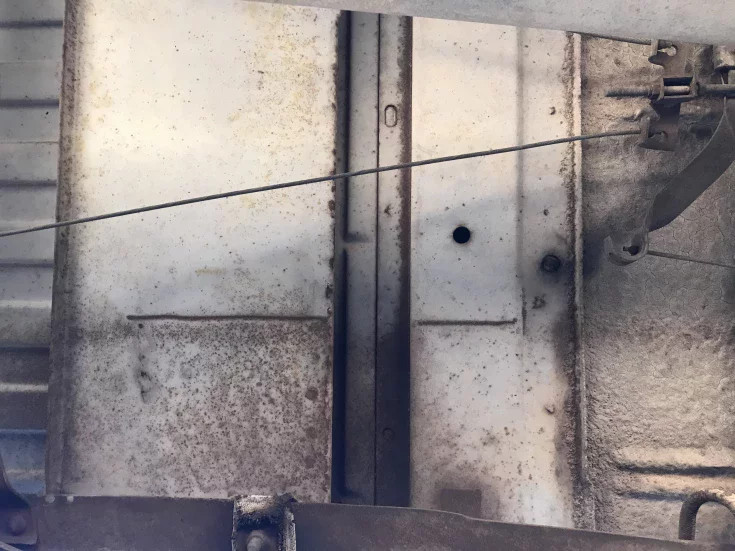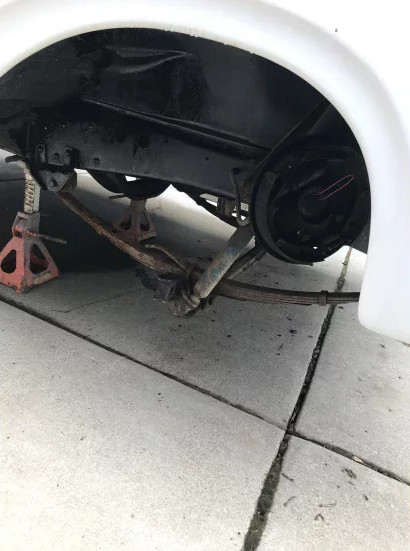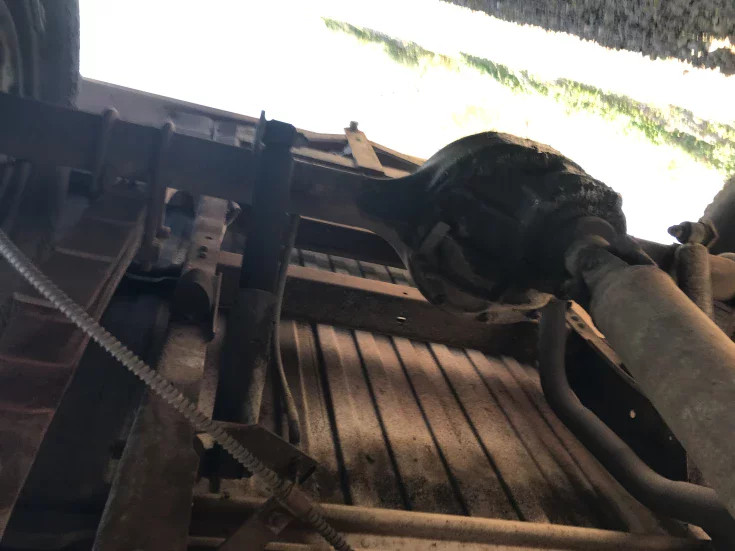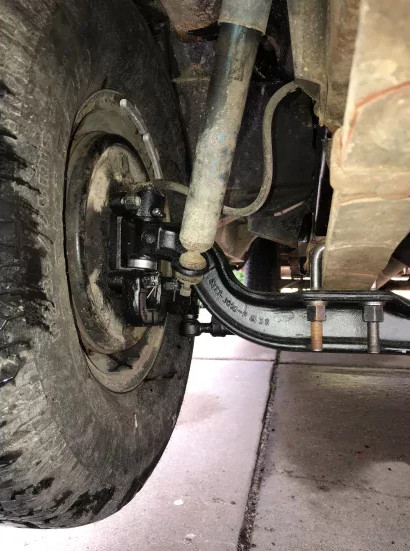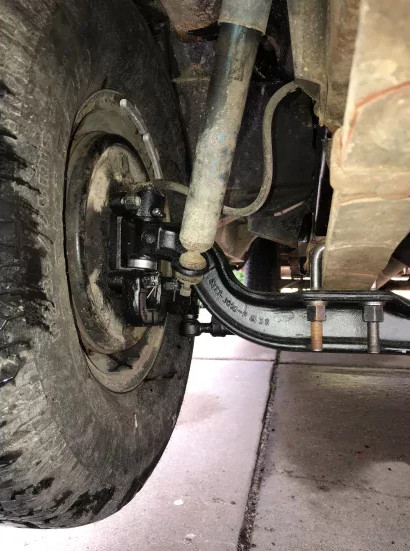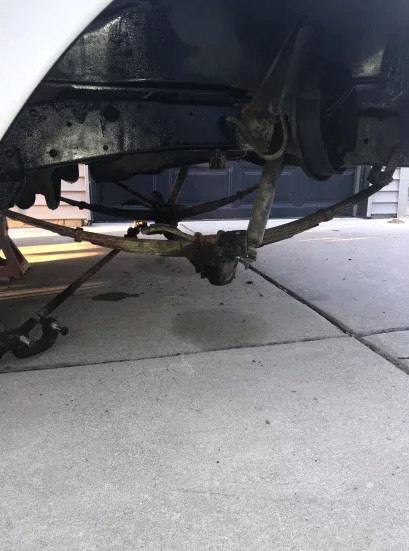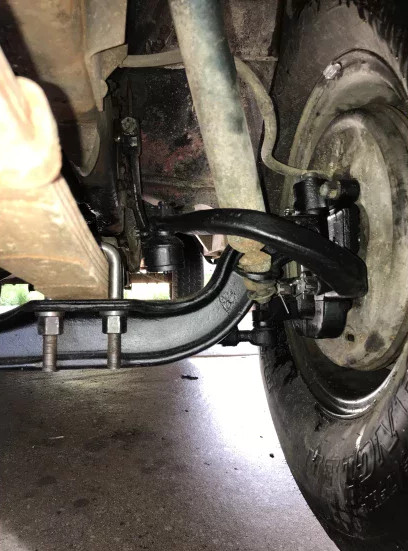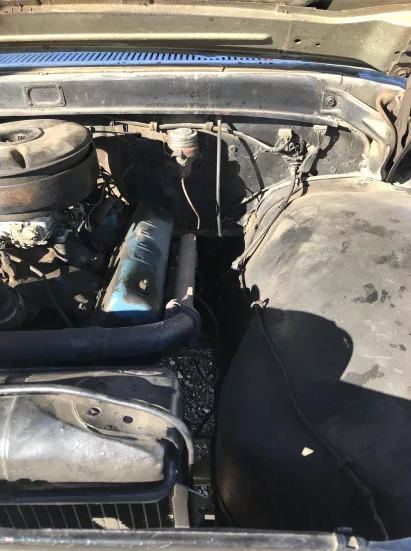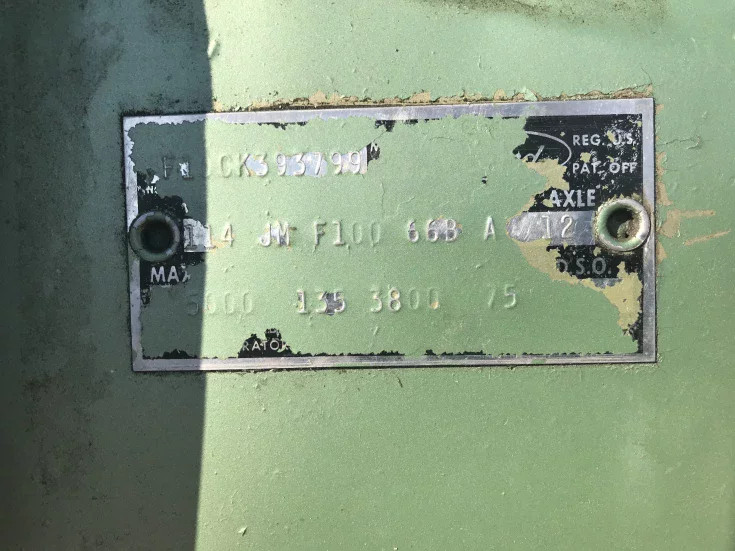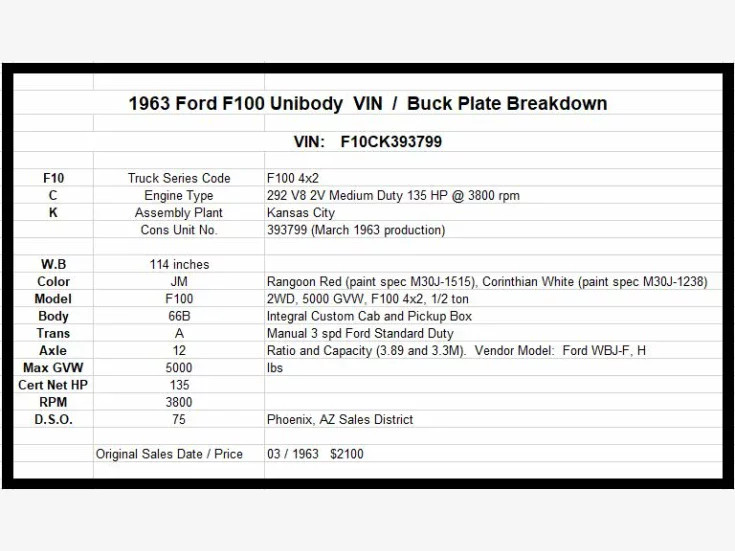 1963 Ford F100 Unibody
Dearborn, MI, 48124
Features:
Mileage: 25,434
Engine: V8
Transmission: Manual
Drive Type: RWD
Exterior: White
Interior: Green
Description:
1963 Ford F100 FOR SALE
VIN F10CK393799 Unibody Short Bed 2WD 292 V8 3 speed column shift
Mileage: 25,434
History: Truck purchased in Phoenix, AZ, January of 2020 and shipped to Detroit area. Prior to purchase, it was in the Phoenix area for its entire life. I purchased it from the second owner and have copy of previous title, showing Phoenix Arizona first registration 1963 and 2nd registration, 1967.
Condition: Has a rust bubble on hood lip and rust in the tailgate hinge areas. Other than that, the body is completely rust free. Underbody is solid and rust free.
Everything is original and functional. Currently have installed aftermarket alloy wheels with brand new tires but original wheels are available and part of the deal.
New Tires / Wheels 2020
New radiator 2021
New fuel pump 2021
Kingpins Refurbished 2020
It's a beautiful truck and a perfect candidate for a concours restoration or to update with modern drivetrain. Drive it regularly when weather is nice.
VIN Breakdown
VIN: F10CK393799
F10: F100 4x2
C: 292 V8 2V
K: Kansas City Assembly
Unit #: 393799
Vehicle Specs from Body Tag
W.B 114 inches
Color JM Rangoon Red (paint spec M30J-1515), Corinthian White (paintspec M30J-1238)
Model F100 2WD, 5000 GVW, F100 4x2, 1/2 ton
Body 66B Integral Custom Cab and Pickup Box
Trans A Manual3 spd Ford Standard Duty
Axle 12 Ratio and Capacity (3.89 and 3.3M). Vendor Model: Ford WBJ-F, H
Max GVW 5000 lbs
Cert Net HP 135
RPM 3800
D.S.O. 75 Phoenix, AZ Sales District