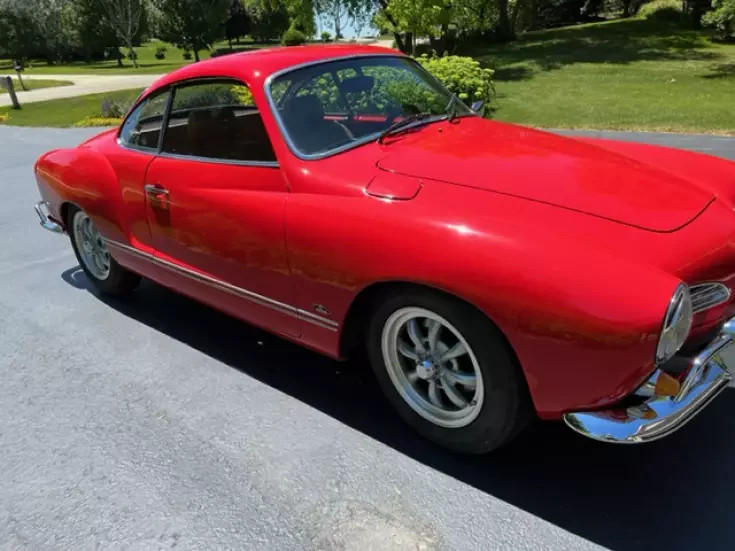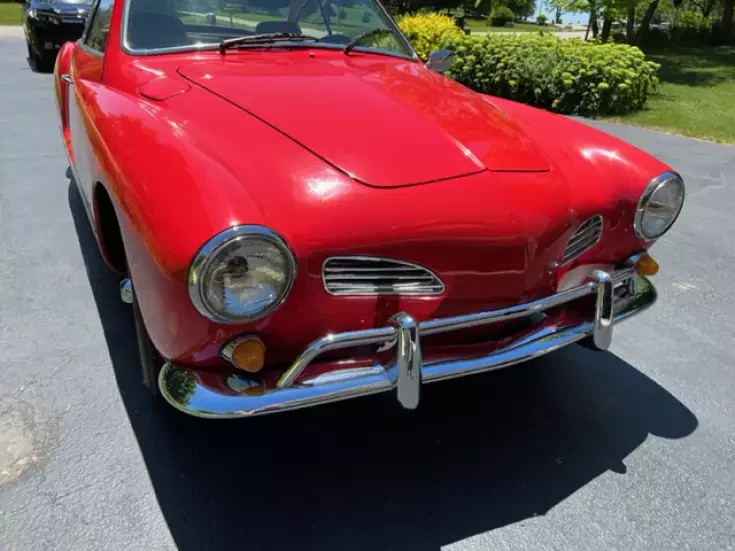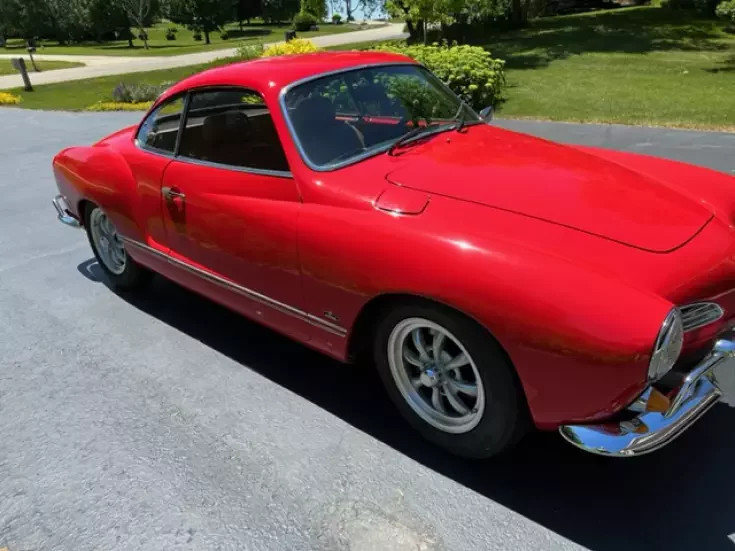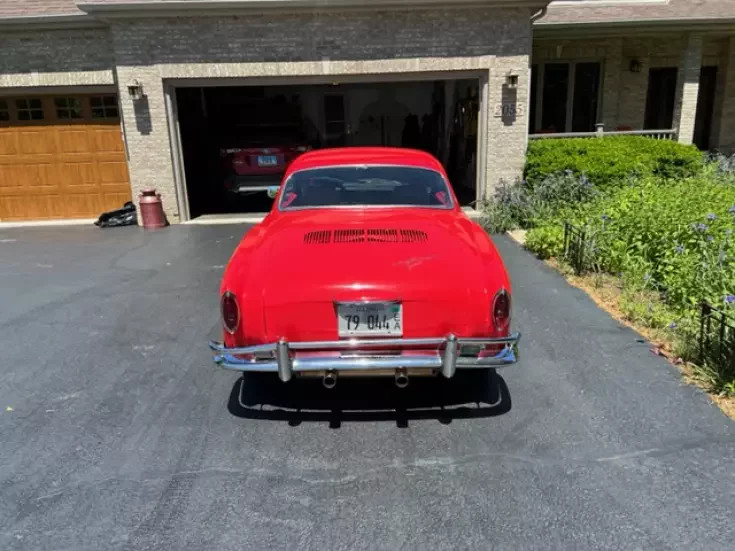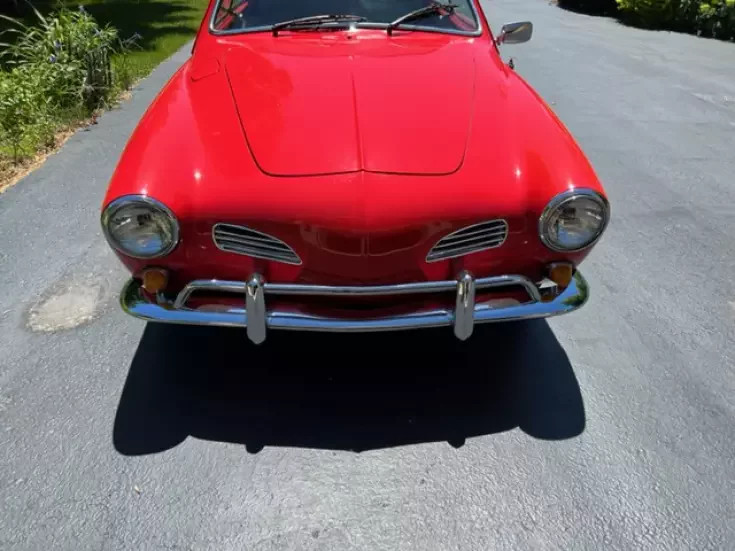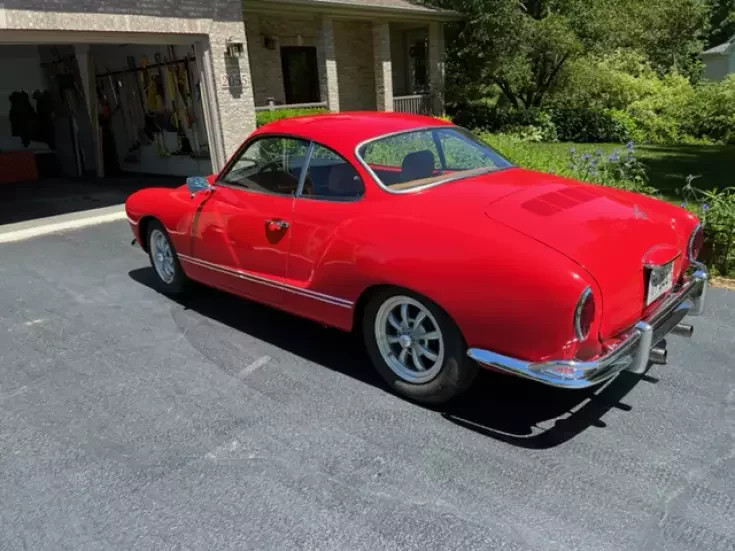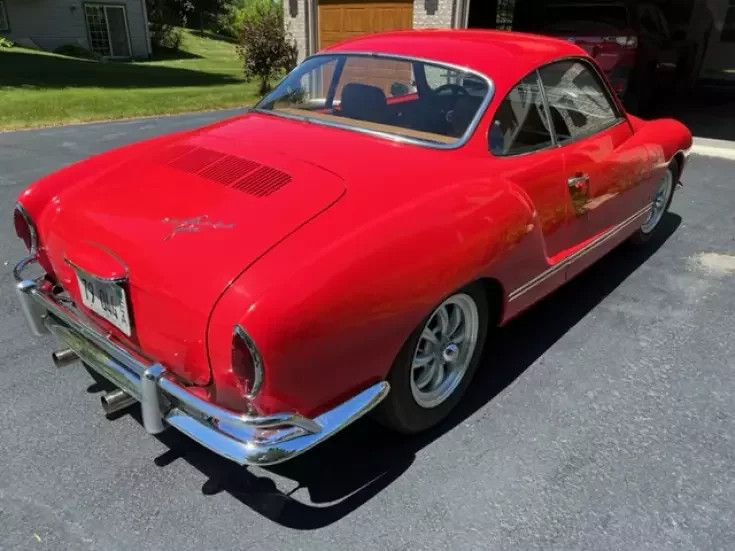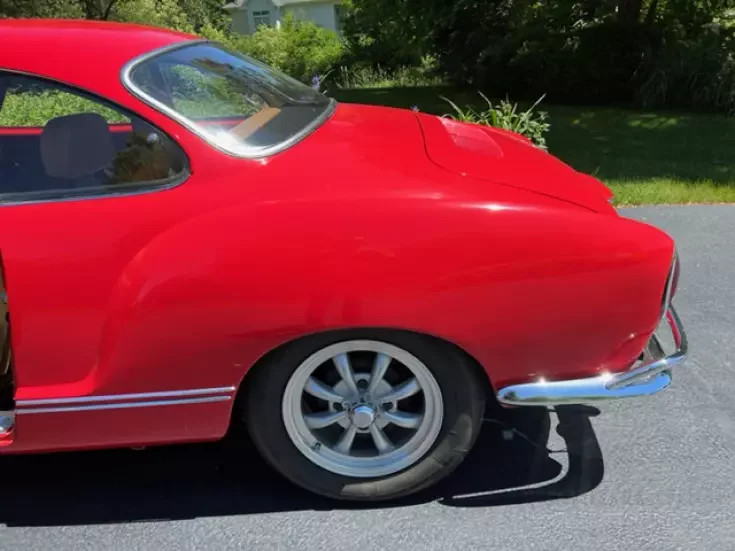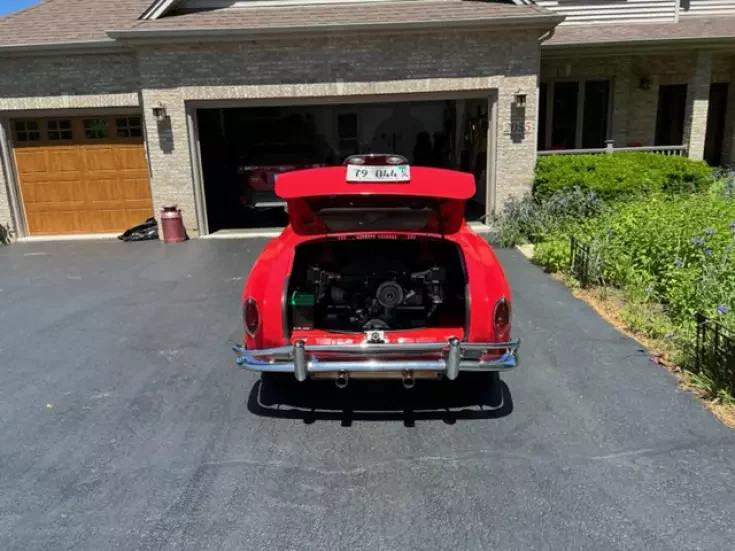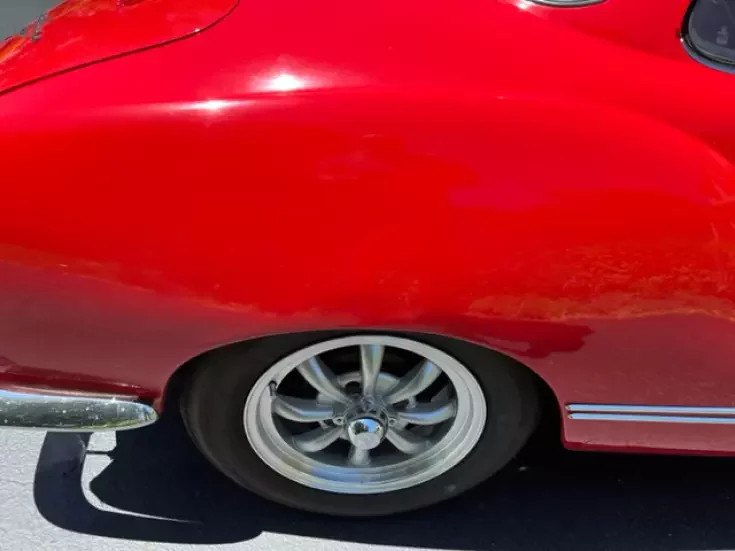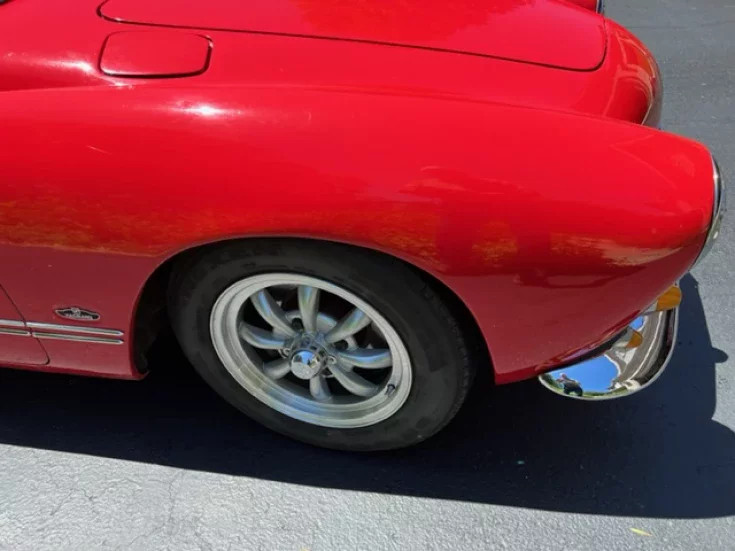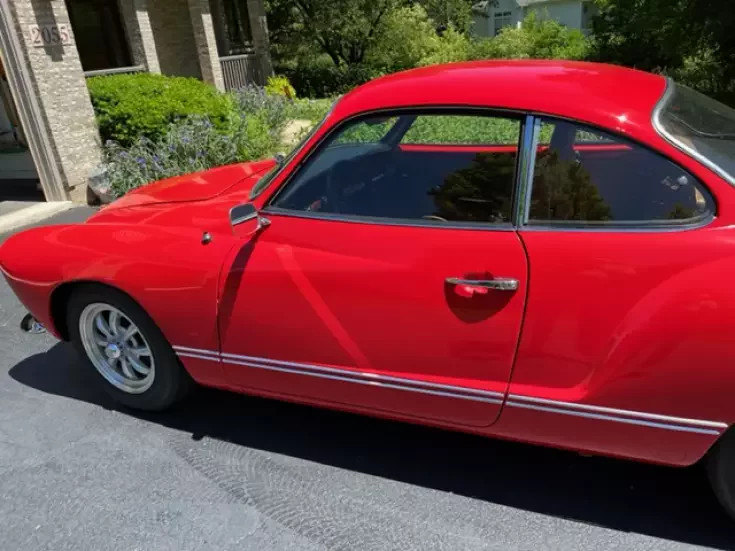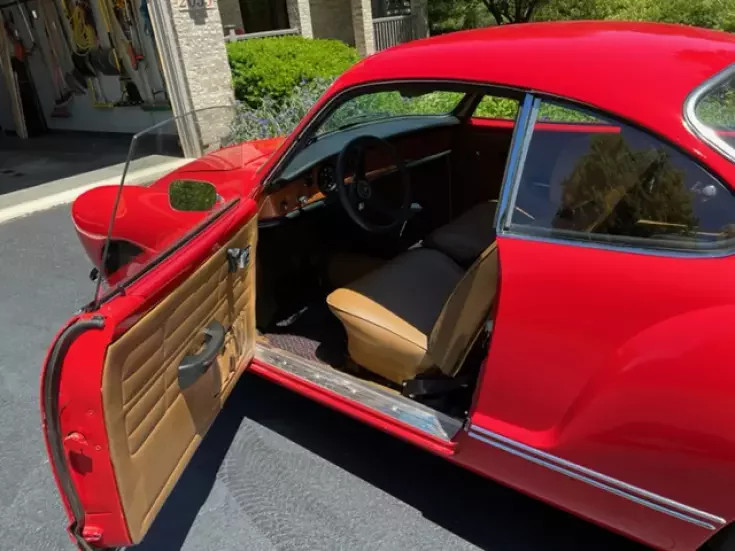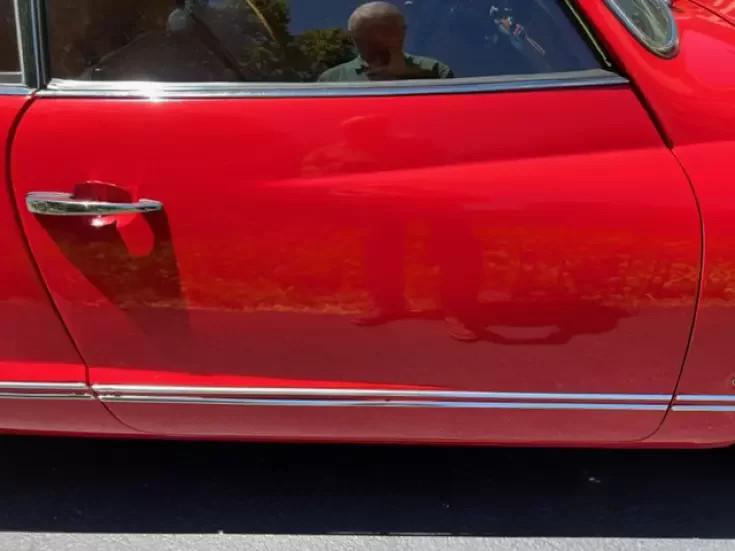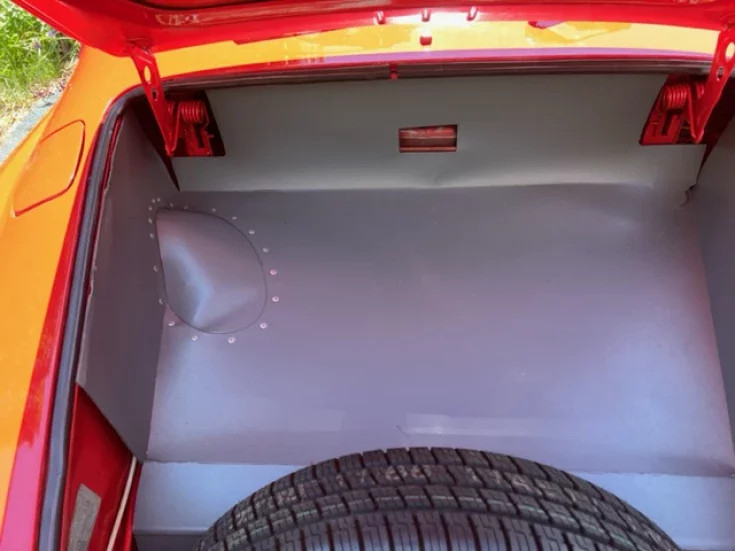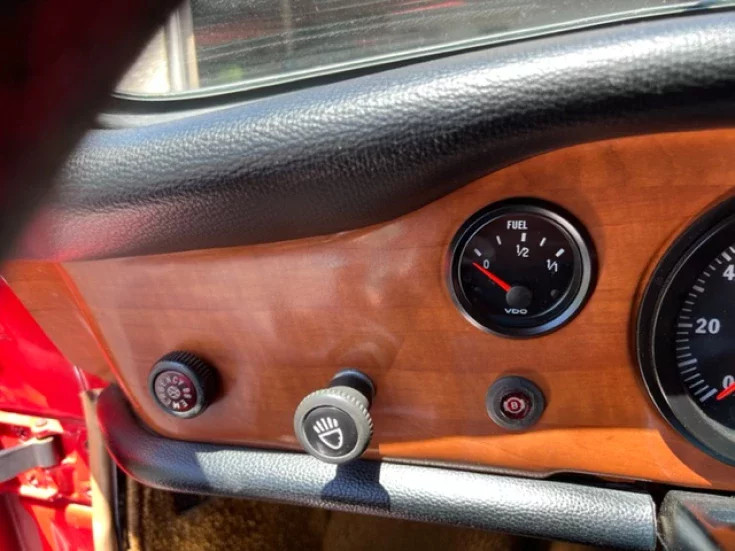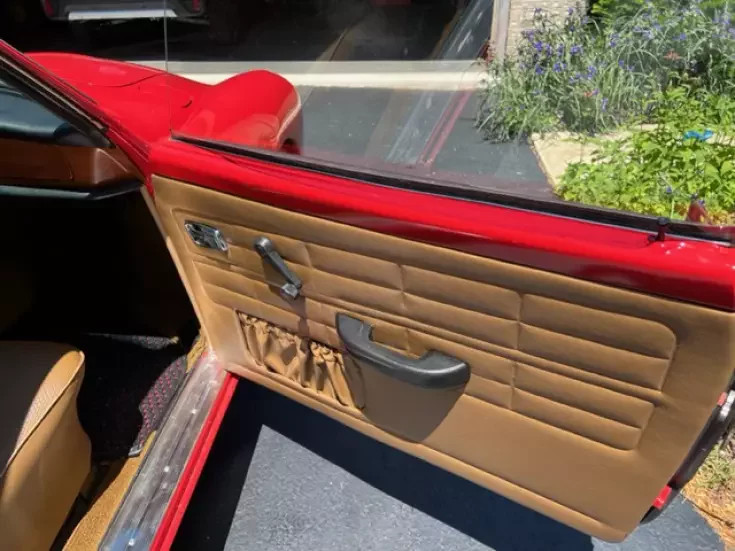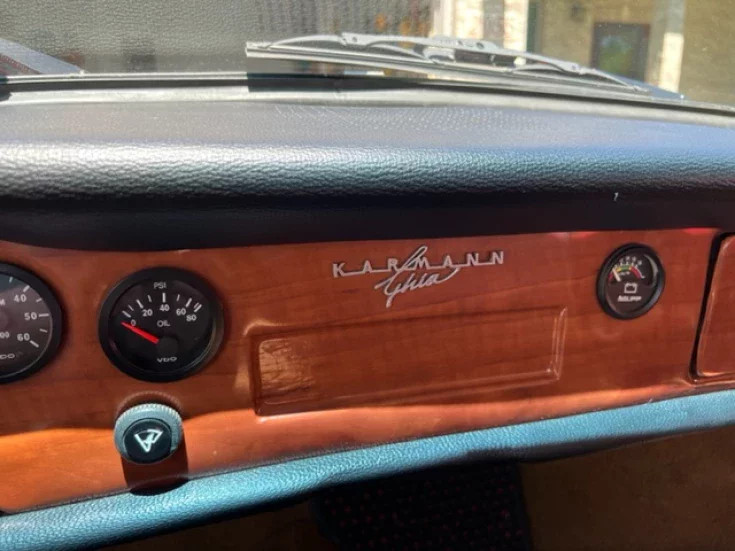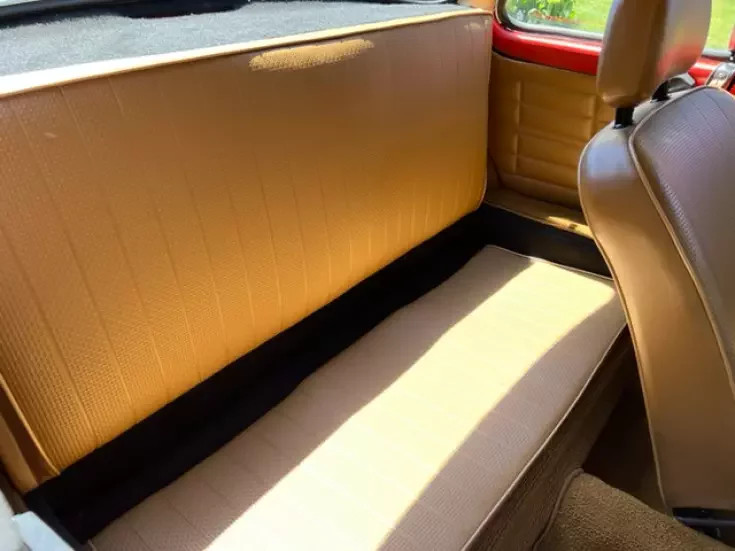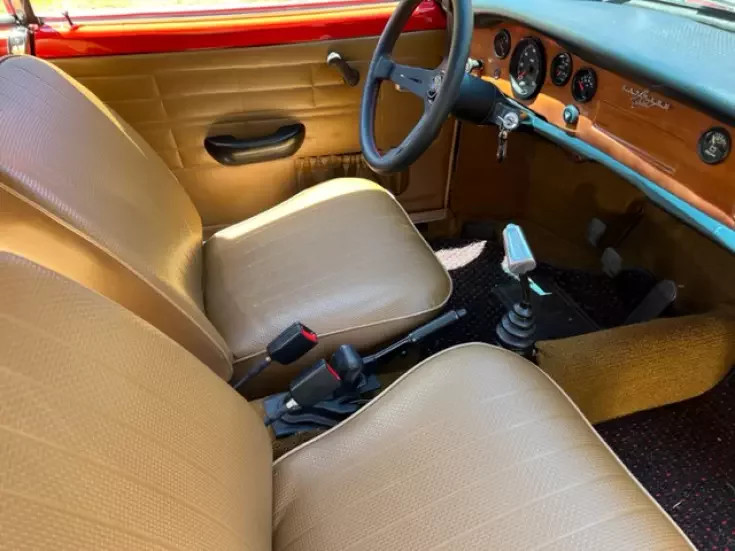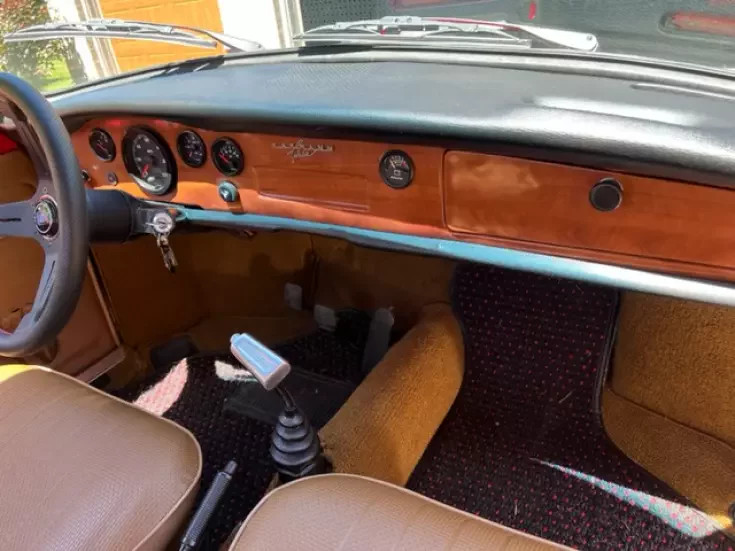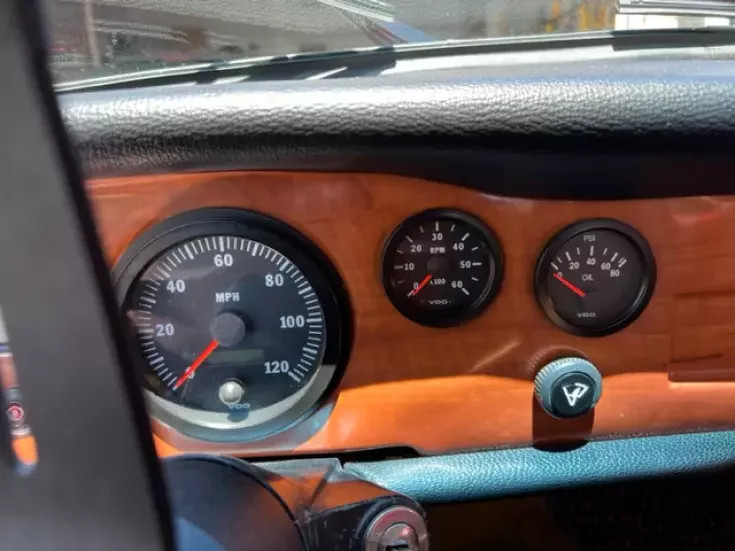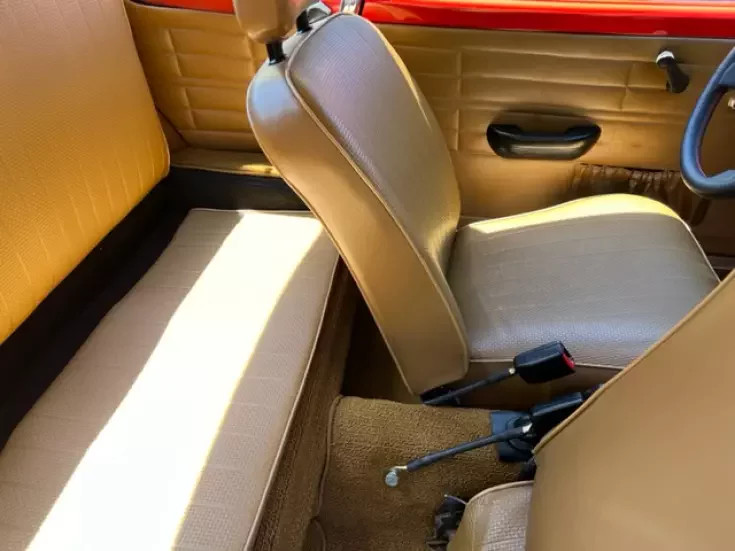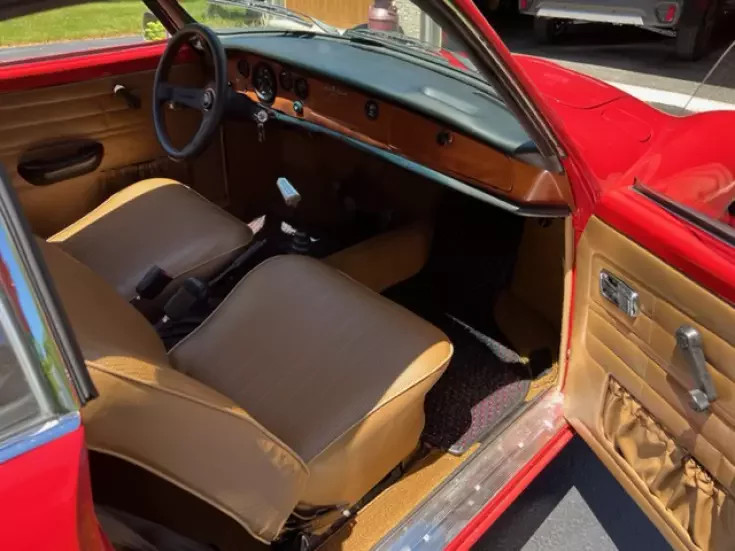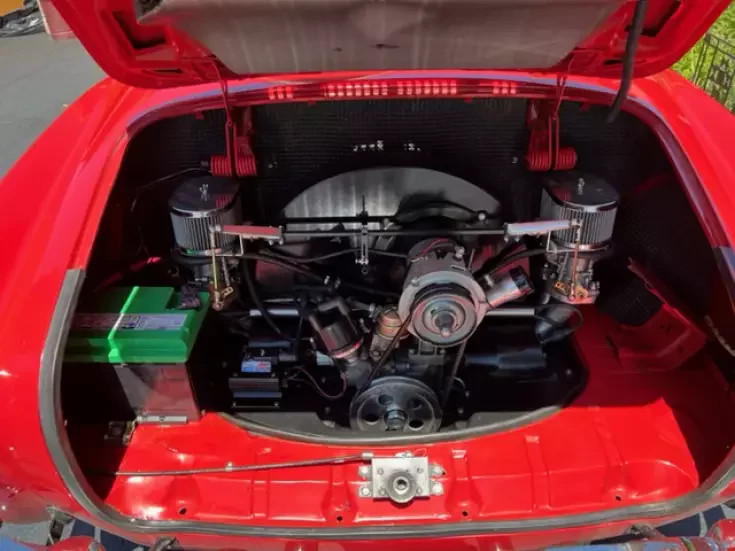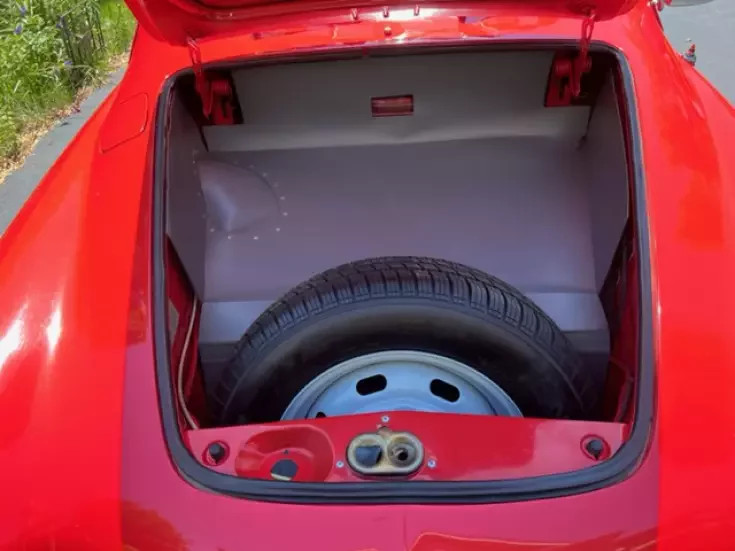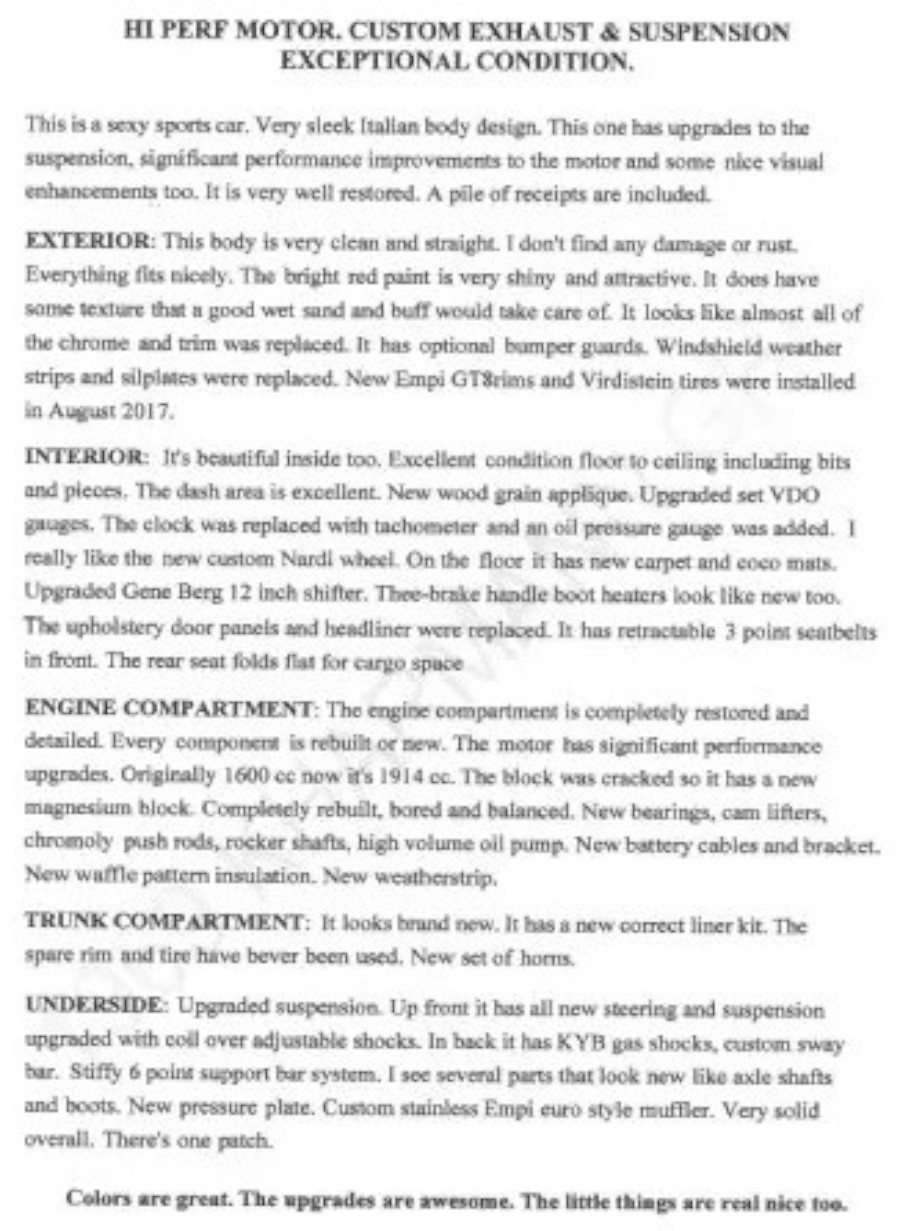 1969 Volkswagen Karmann-Ghia
Yorkville, IL, 60560
Features:
Mileage: 50,000
Engine: 4 cyl.
Transmission: Manual
Drive Type: RWD
Exterior: Red
Interior: Beige
Description:
This is a sexy sports car. Very sleek Italian body design. This one hasupgrades to the suspension, significant performance improvements to the motorand some nice visual enhancementstoo. It is very well restored.
EXTERIOR: Thisbody is very clean and straight. I don't find anydamage or rust. Everything fitsnicely. The bright red paint isvery shiny and attractive. It does have some texture that a good wet sand and buff would take care of. It looks like almost all of the chrome and trim was replaced. It has optionalbumper guards. Windshield weather strips and silplates were replaced. New EmpiGT8rims and Virdistein tireswere installed in August 2017.
INTERIOR: It's beautiful inside too. Excellent conditionfloor to ceiling including bits and pieces.The dash area is excellent. Newwood grain applique. Upgradedset VDO gauges. The clock wasreplaced with tachometer and an oilpressure gauge was added. I reallylike the new custom Nardi wheel. On the floor it has new carpet and coco mats. Upgraded Gene Berg 12 inch shifter.Thee-brake handle boot heaters look like new too. The upholstery door panels and headliner were replaced. It has retractable 3point seatbelts in front. The rear seat folds flat for cargo space
ENGINE COMPARTMENT: The engine compartment is completely restored and detailed.Every component is rebuilt or new. The motor hassignificant performance upgrades.Originally 1600 cc now it's 1914 cc. The block was cracked so it has a newmagnesium block. Completely rebuilt, bored and balanced. New bearings, camlifters, chromoly push rods, rockershafts, high volume oil pump. New battery cables and bracket. New wafflepattern insulation. New weatherstrip.
TRUNK COMPARTMENT: It looks brand new. It hasa new correct liner kit. Thespare rim and tire have bever been used. New set of horns.
UNDERSIDE: Upgraded suspension. Up front it has all new steering and suspension upgraded with coilover adjustable shocks. In back it has KYBgas shocks, custom sway bar. Stiffy 6point support bar system. I see several parts that look new like axle shaftsand boots. New pressure plate. Customstainless Empi euro style muffler. Very solid overall. There's one patch.
Colors are great. The upgrades are awesome. The little things are real nice too.