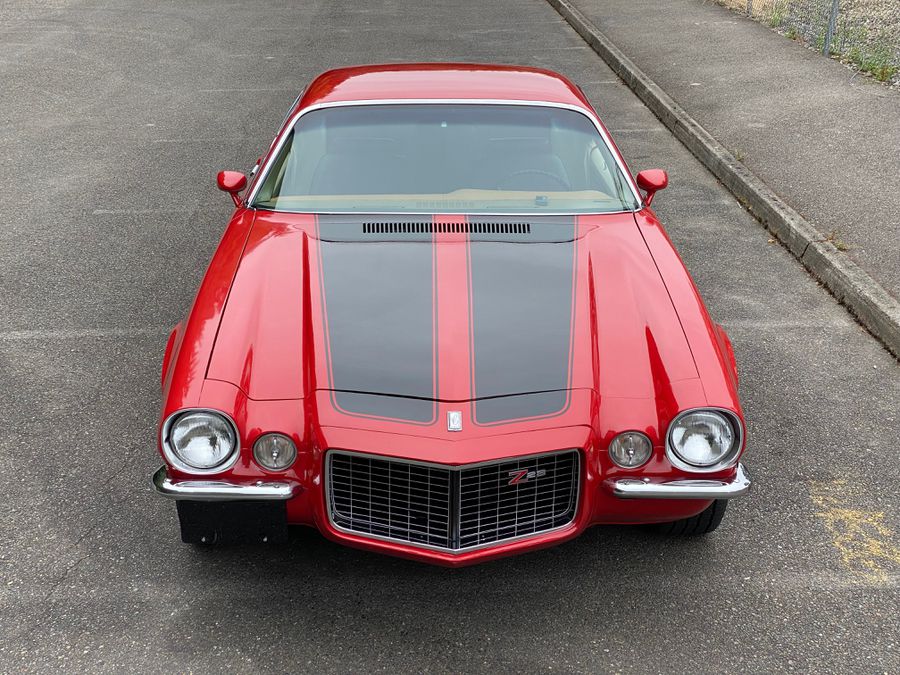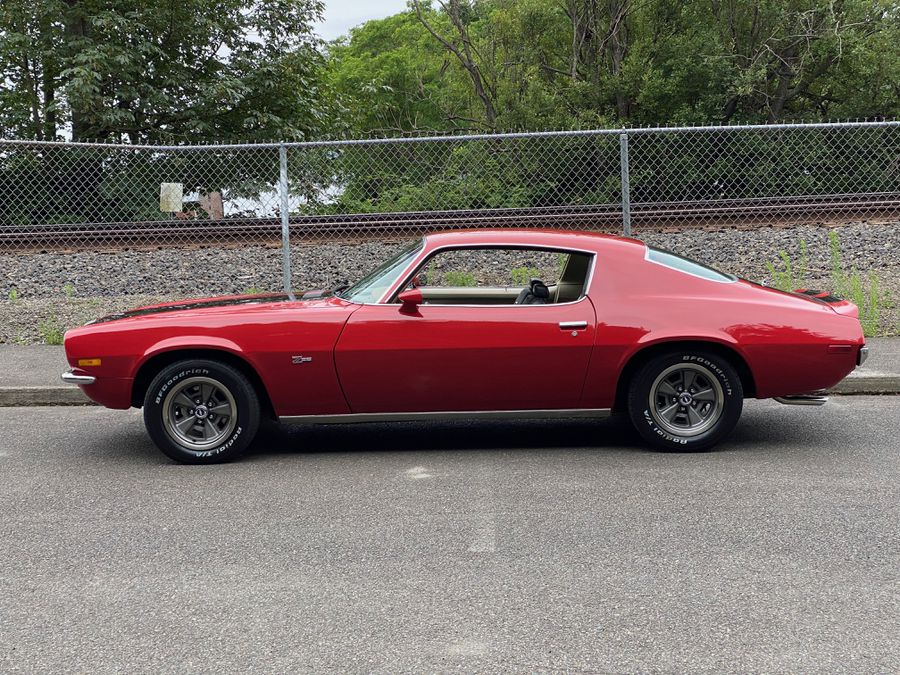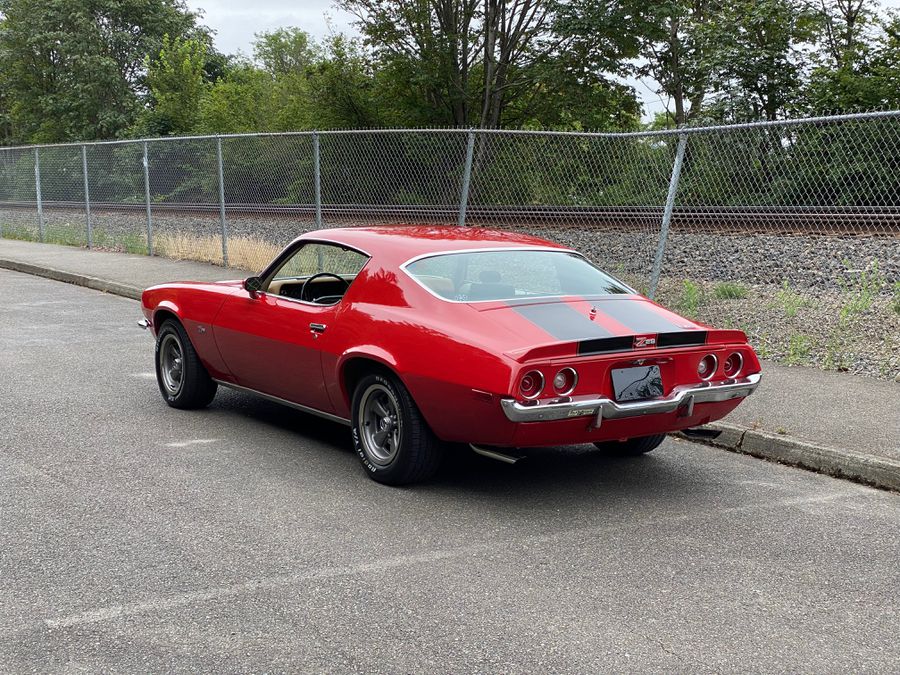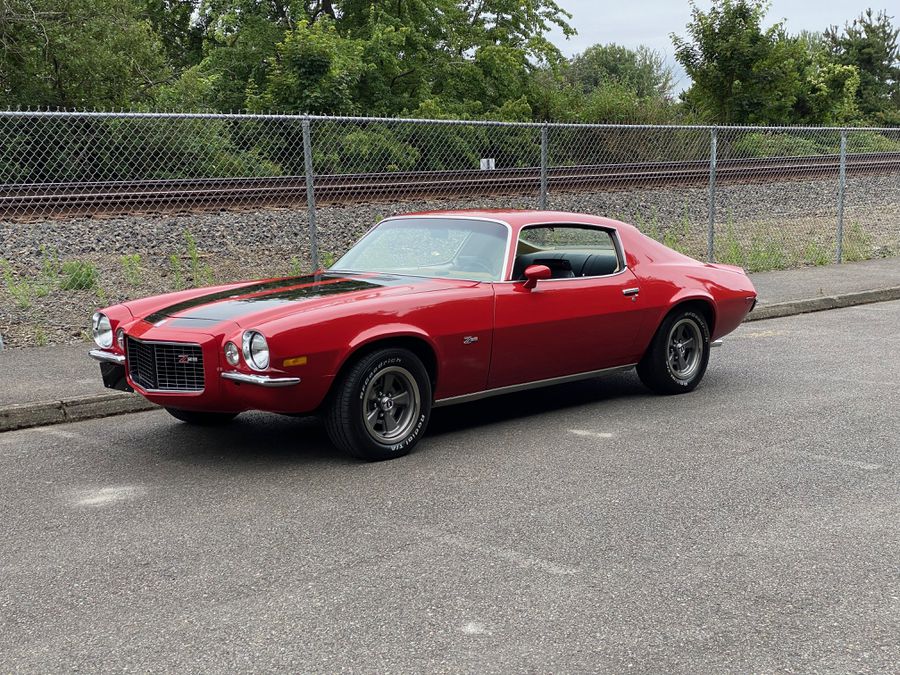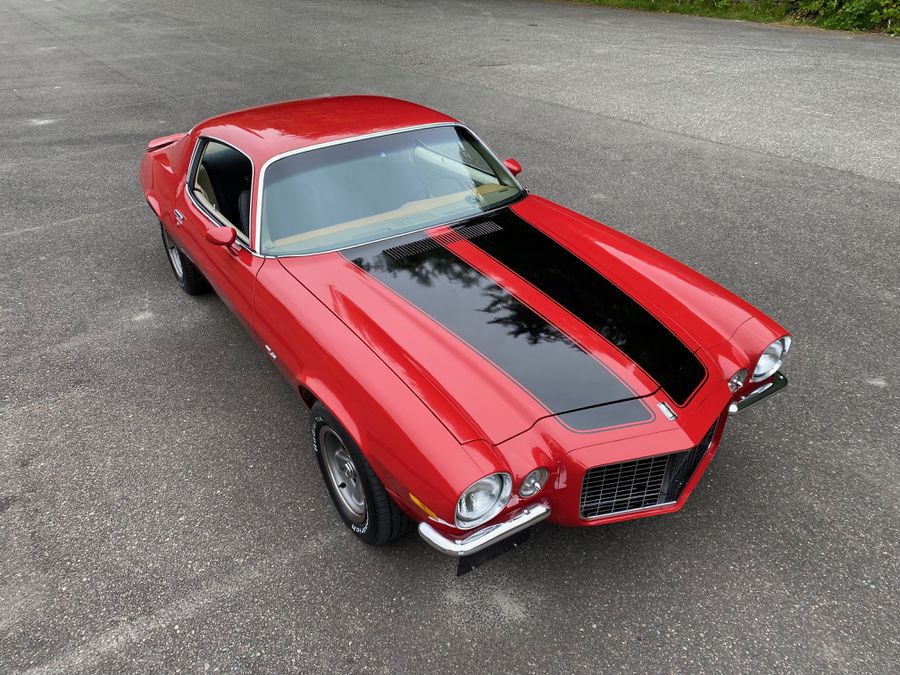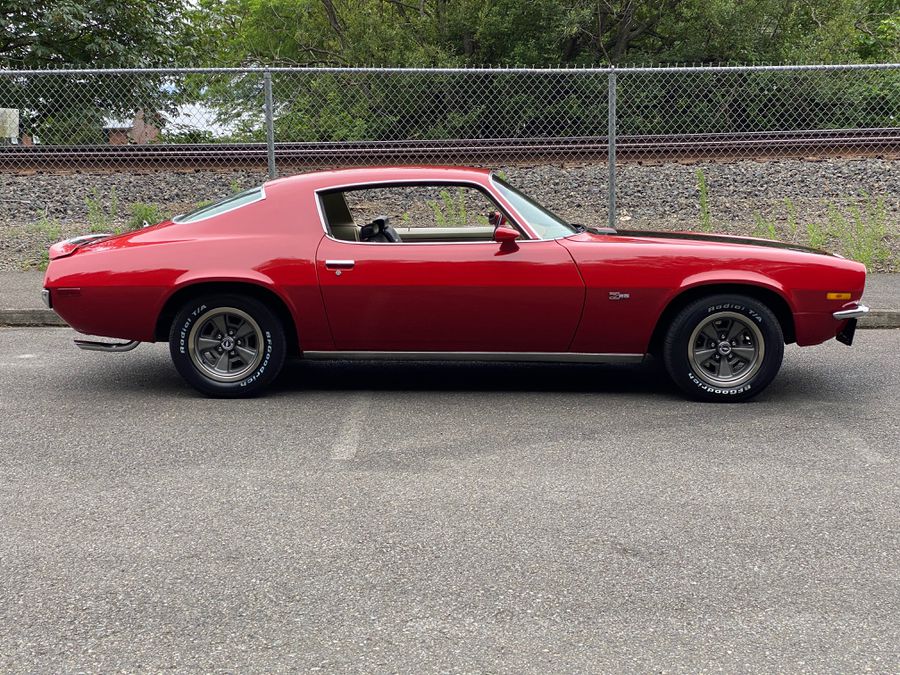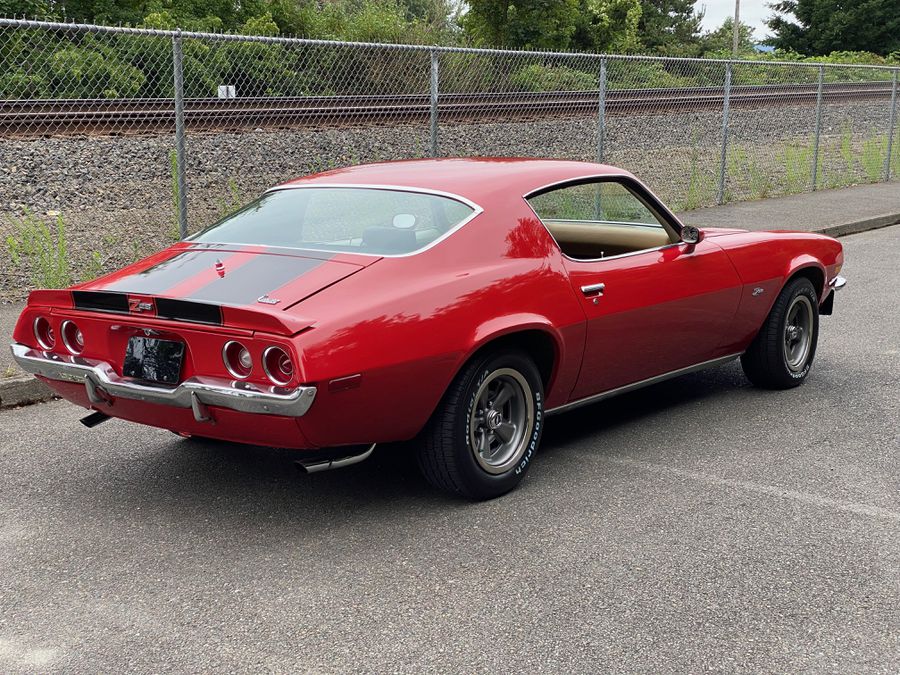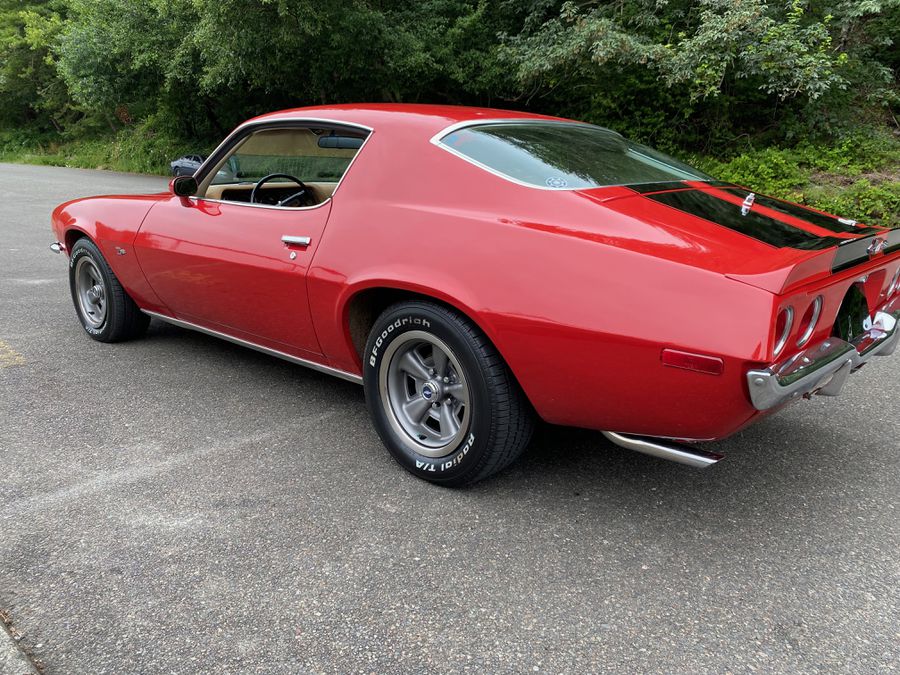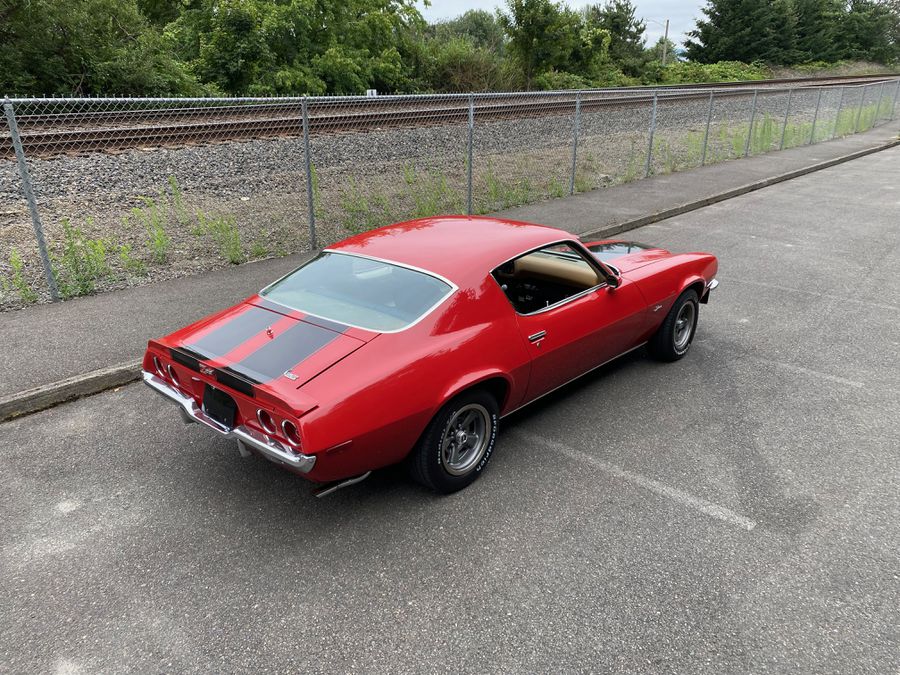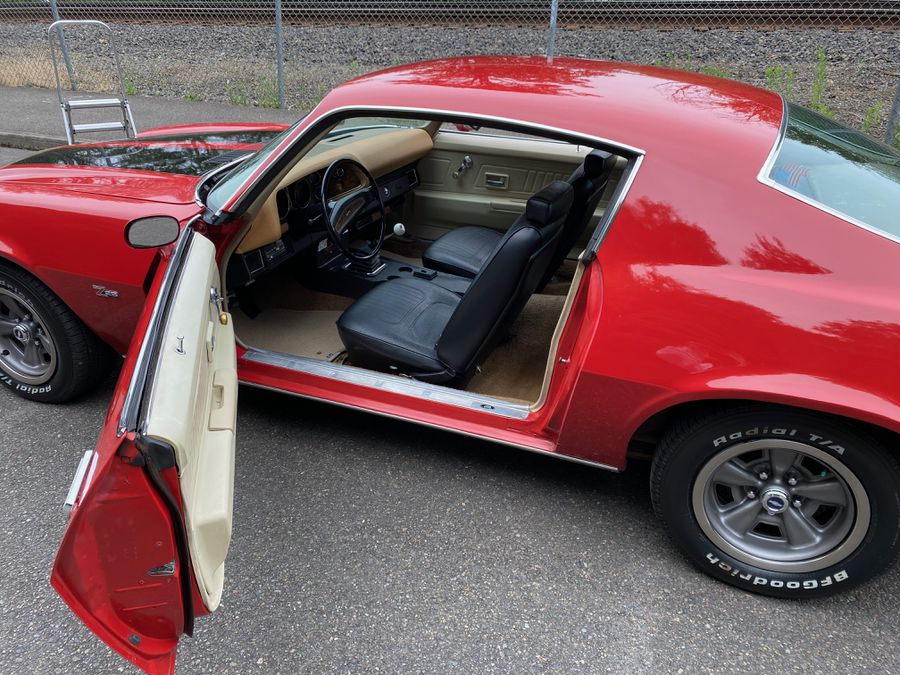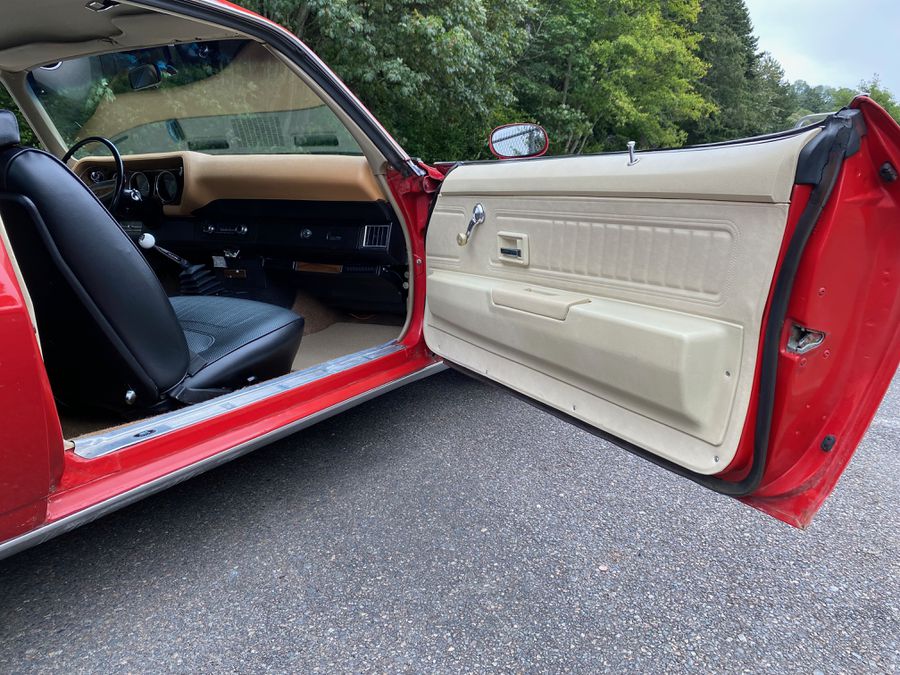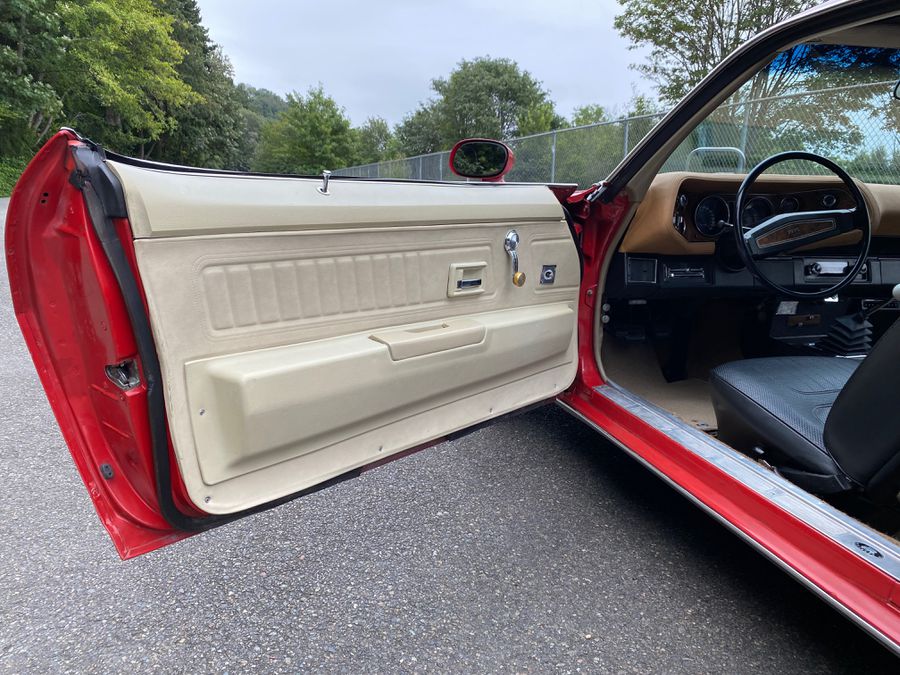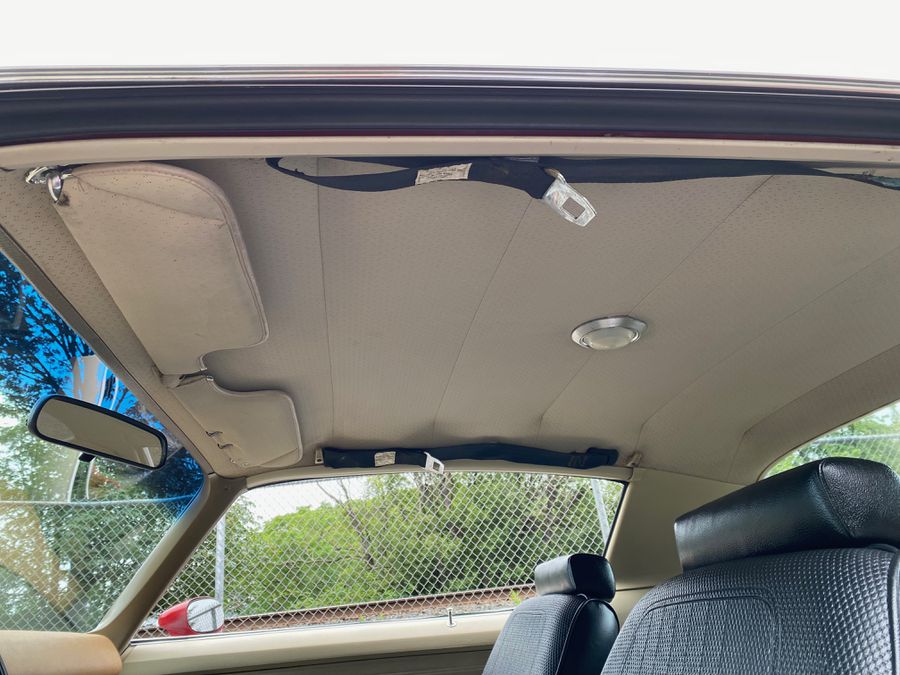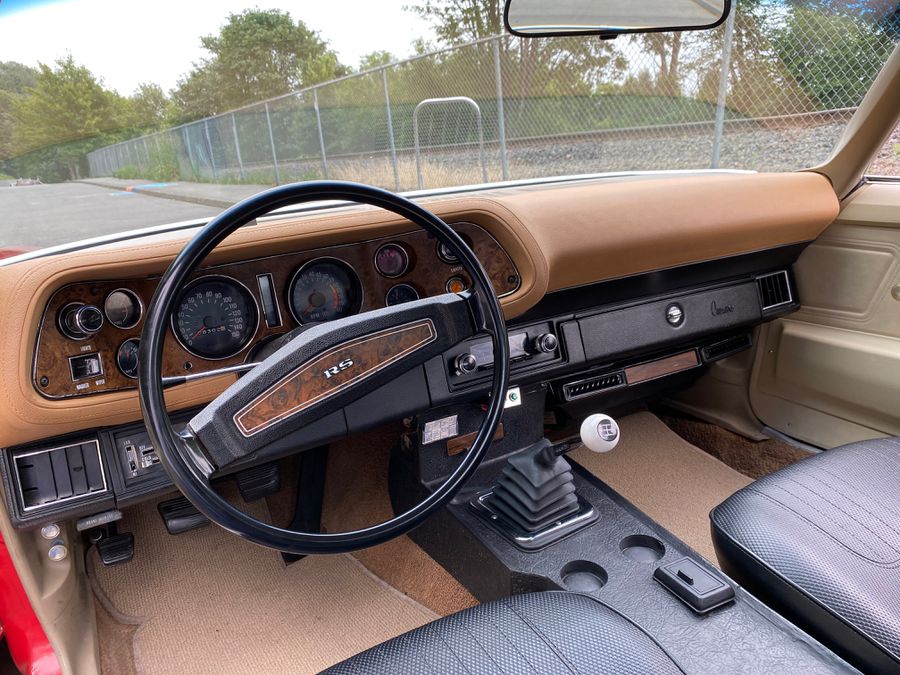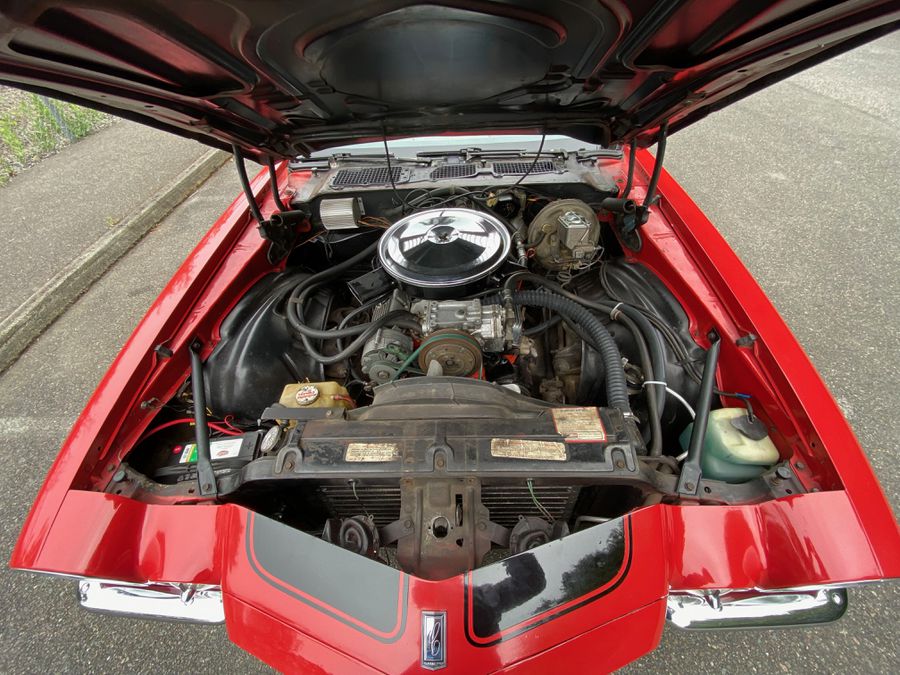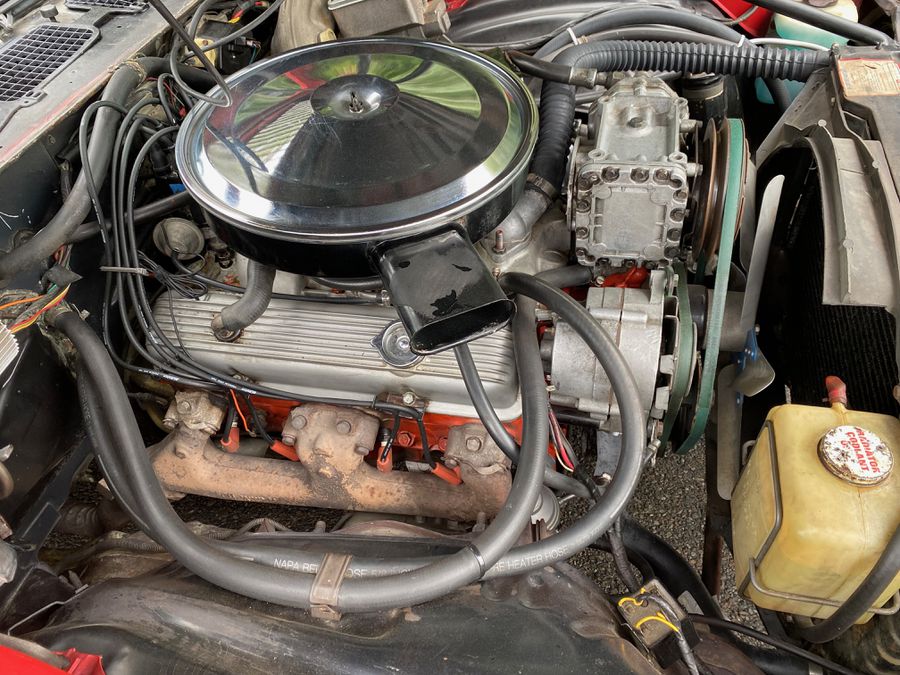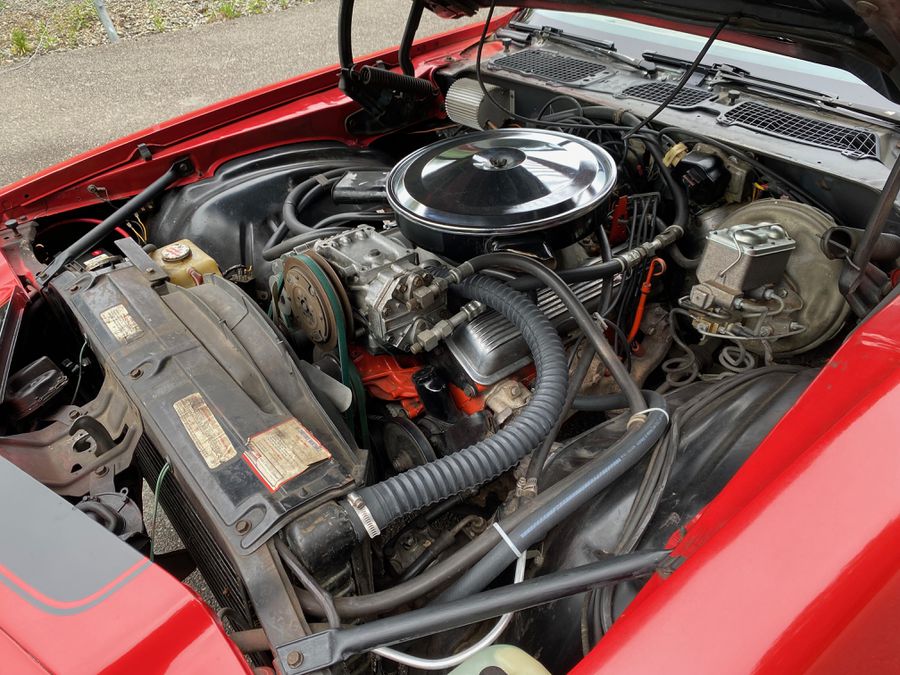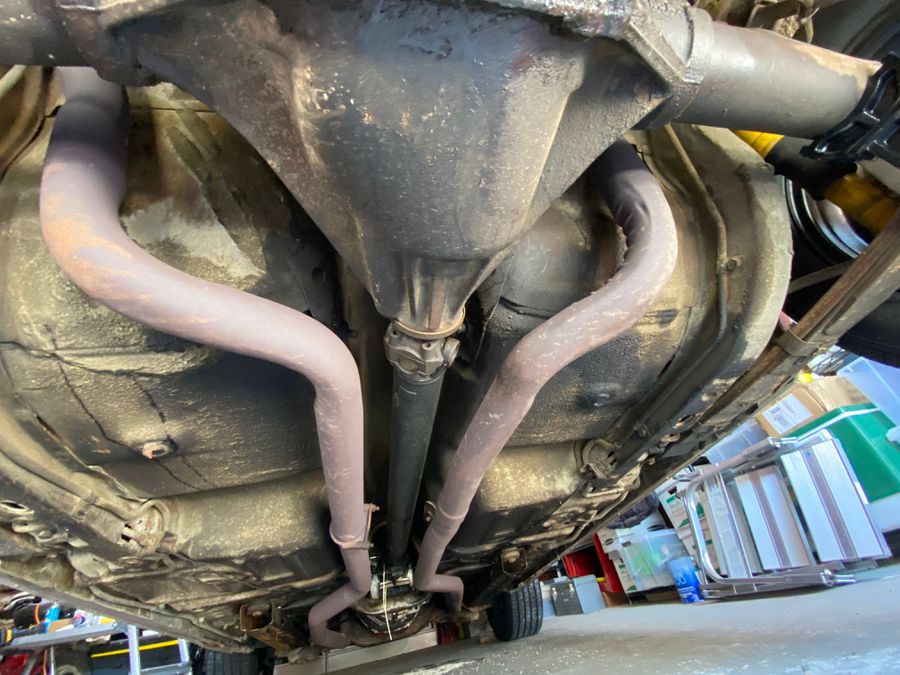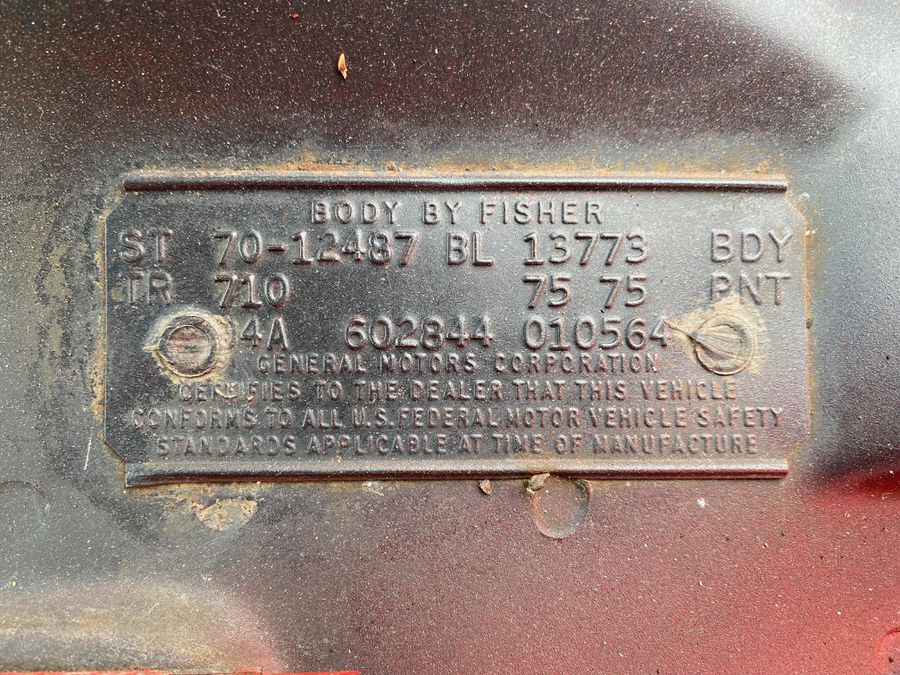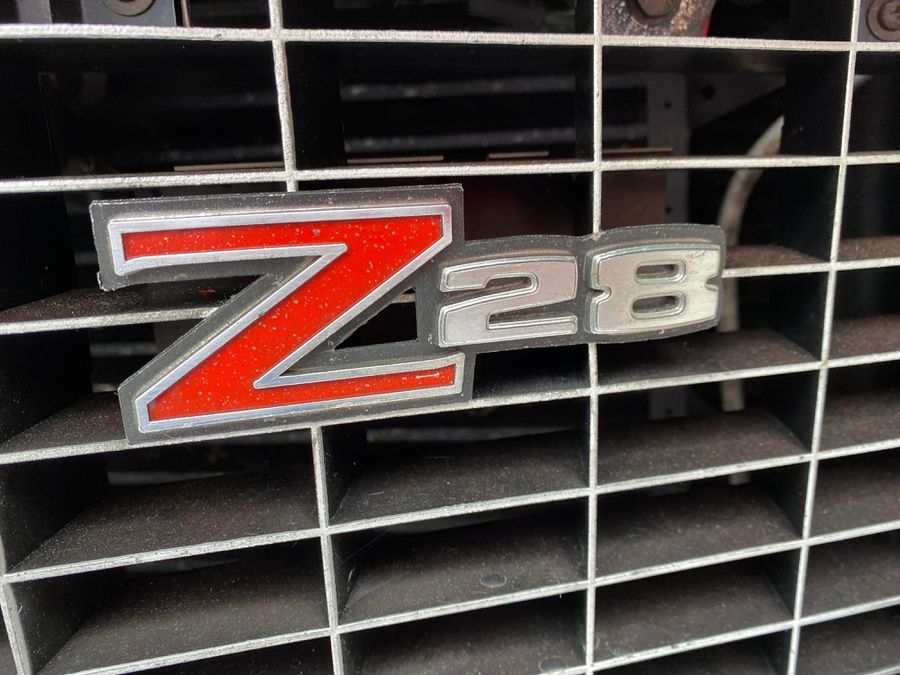 1970 Chevrolet Camaro Z/28 With RS Package
Seattle, WA, 98113
Features:
VIN #: 124870L514666
Mileage: 108,800
Engine: V8
Transmission: Manual
Drive Type: RWD
Condition: Excellent
Exterior: Red
Interior: White, Tan, and Black
Description:
One family owned, a true 1970 Chevrolet Camaro Z/28 with RS option. 108,800 miles. It was my father's daily driver for the first 8 years, then he kept it in the garage for pleasure driving.
Having grown up in Bakersfield, California during the hot rodder era he wasn't concerned about originality and I have listed below the areas it isn't 100% stock. The Camaro was in the dry, low humidity states of Wyoming and Colorado for most of its existence and has been garaged from 1980 on.
It was repainted once in the mid 80's in the original Cranberry red paint color. Overall the paint is in excellent condition and shows well. There are some rock chips and scratches which are to be expected for paint that old. They are documented in the photos.
Only 8,733 Z/28's were built in the 1970 model year which was a short run due to the Spring launch. This is a solid, unrestored survivor with very little rust which is documented in the photos.
The only rust of note that I have found is a small amount of bubbling in the rocker panels behind the doors. I also found some rust at the bolt hole where the tow hitch was installed. I removed the tow hitch.
My father installed the numbers matching LT1 in another car that I also own so this Z/28 is not numbers matching but it does have a high compression, solid lifter LT1 350, rated at 360 hp. If you are interested in the numbers matching engine it could be purchased separately.
It was installed in a home made car he built. An old hot rodder trick was to install fresh heads on a seasoned block. I would have swapped the engines back to make this Camaro a numbers matching car but he was concerned the home built car might be stolen for its engine so he (argh!) filed down the original stamped numbers and stamped the VIN number of the home built! I have been told by members of the local Camaro club that the original numbers might be able to be brought back with acid. The first few numbers are still visible and documented in the photos.
The original heads, intake and Holley carburetor are on the LT1 in the Z/28.
My father added a Doug Nash five speed conversion which makes the car a more relaxed highway cruiser. It drives strong, tight and straight with no issues.
I do have the original four speed which is included with the car, along with the original seat fabric and various parts including a new hood liner.
He replaced the dash cap, carpeting and seat covers front and back. The windshield was also replaced and is in great, like new condition. There are some hairline scratches on the drivers side window from being rolled up and down. He liked to tinker with fiberglass and he made a custom center console complete with cup holders (he was ahead of his time) and a recess for his pipe and an ashtray.
The chrome bumpers are in good condition but the rear bumper has a small amount of deformation and the passenger side front bumper is slightly misaligned.
A bird strike removed a small piece of plastic from the front grill. The exterior Z/28 emblems are faded but also speak to the originality of the car and not a clone or tribute car.
I suspect it has something to do with the dash cap replacement but the water temperature gauge is currently not working. I found the wire from the sending unit went to nowhere so I pulled the instrument panel (twice) to try to get it working. The dash clock is also not working at this time. It has the original AM radio.
It does have aftermarket air conditioning from the era because GM did not offer AC on the 1970 Z/28. The functionality of the AC has not been confirmed at this time.
After my father passed away, the car came to me. It had not been driven for at least a decade, so a mechanic friend and I installed a new battery, went through the brakes, fuel and coolant systems.
The original correct Holley carburetor was rebuilt with the assistance of a Northwest Camaro Owners Club member. There is some kind of 70's electronic ignition on the firewall. There is a hidden electrical cut off switch to help reduce the possibility of theft.
I replaced all of the belts and the rubber seal at the trunk opening which was crumbling. It needs new door seals.
I removed the fuel tank to check its condition and it is completely rust free. While it was out I documented the condition of the trunk floor which is also rust free.
I installed reproduction five spoke Z/28 wheels on it because the original wheels were stolen in the 70's and replaced with American Racing dished aluminum wheels. The tires were old and cracking.
Brand new Bridgestone TA radials of the original size are installed on the reproduction rims. The car runs and drives great. There are period Koni shocks on the front and Monroe Air Shocks on the rear. Being the family car, he used the Camaro to tow a boat and utility trailer. I have removed the tow hitch to bring it closer to stock.
In its current condition I would say it is between a number two and three on Hagerty Insurance's valuation tool. Second generation Camaro have been appreciating and this is what Hagerty is indicating as of 8/2022: Add 20% for RS package
Concours: $88,700 with RS: $106,440
Excellent: $80,100 with RS: $96,120
Good: $60,200 with RS: $72,240
Fair: $38,600 with RS: $46,320
I grew up with this car; I drove it to the senior prom and was more worried about finding a good safe parking place for it than getting laid. He let me take it on a road trip to California after graduating high school. Before I left he said to me, "if you wreck it don't come home." I made it back home OK. In a more perfect world I would keep it as a family heirloom but my chosen profession, Architecture, was a cruel mistress and I need to sell the Camaro to help fund my pending retirement.
I would be happy to answer any questions you might have and show the car in the Seattle area. It is an amazing survivor and would be an excellent starting point for restoring it to your standards, or enjoying it as is with the patina of time.