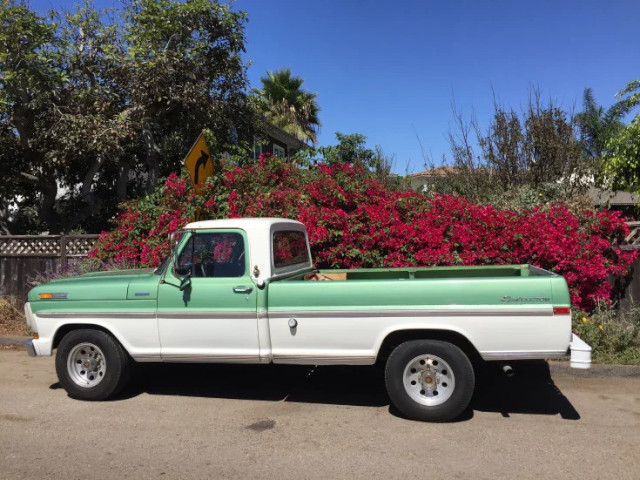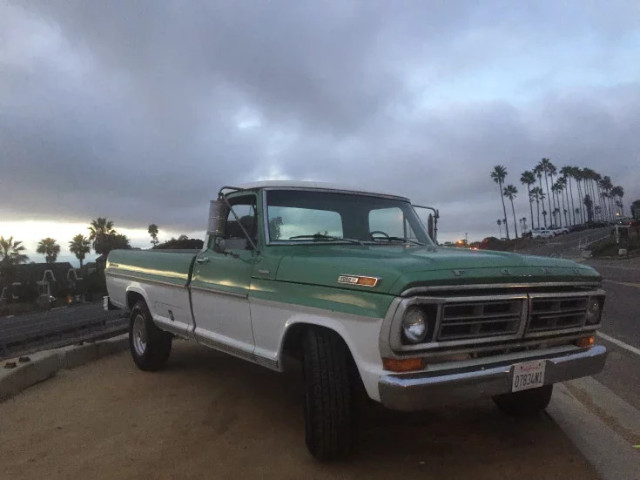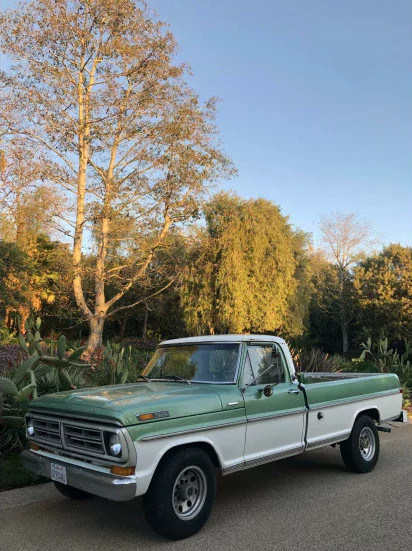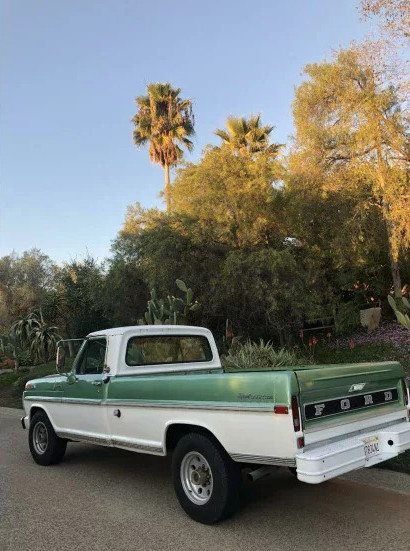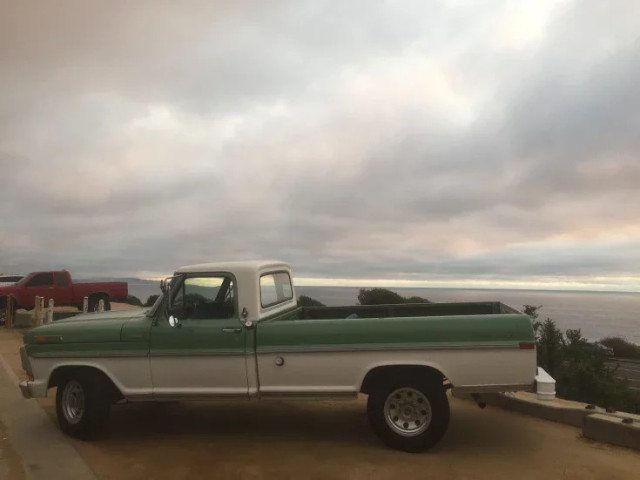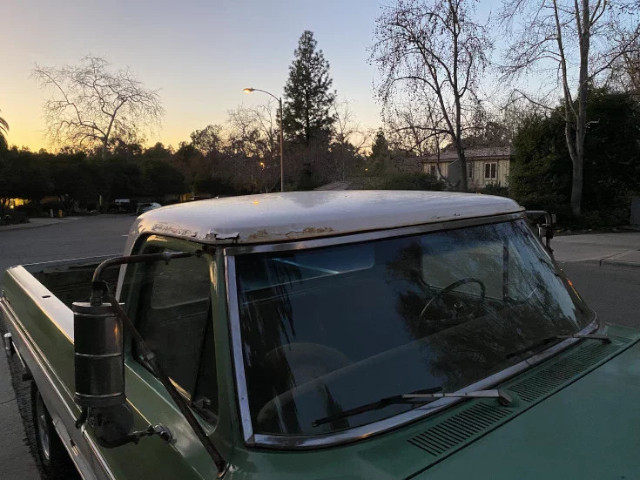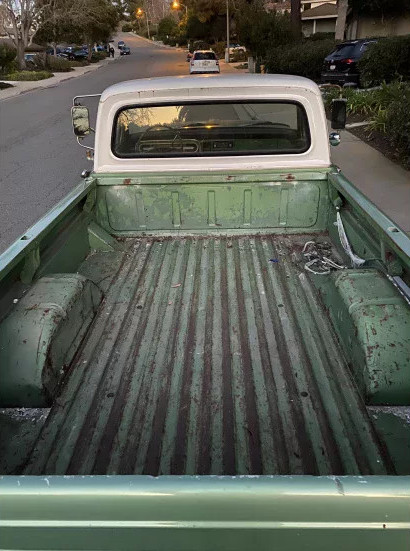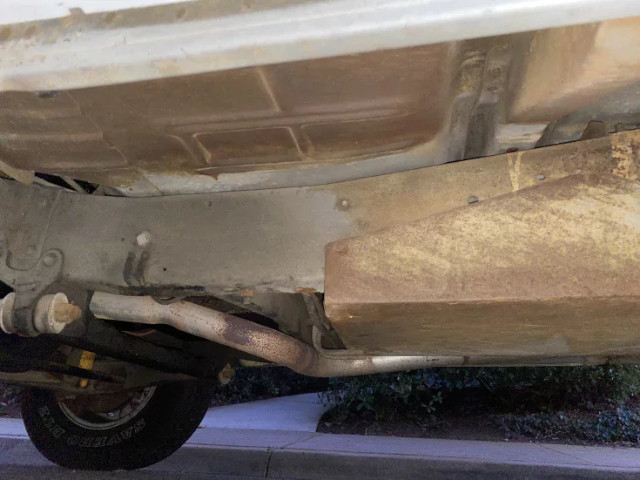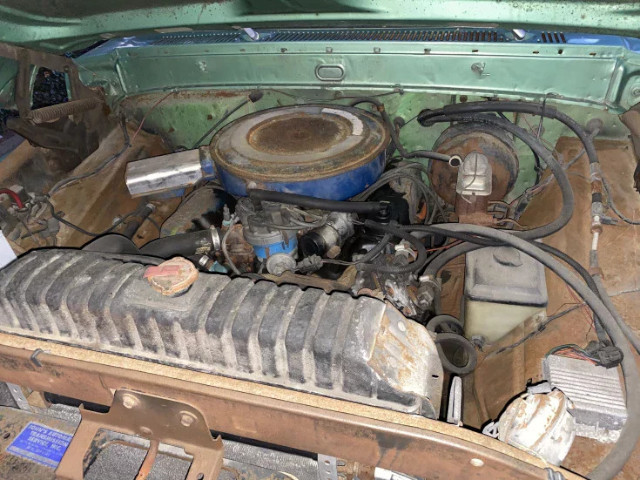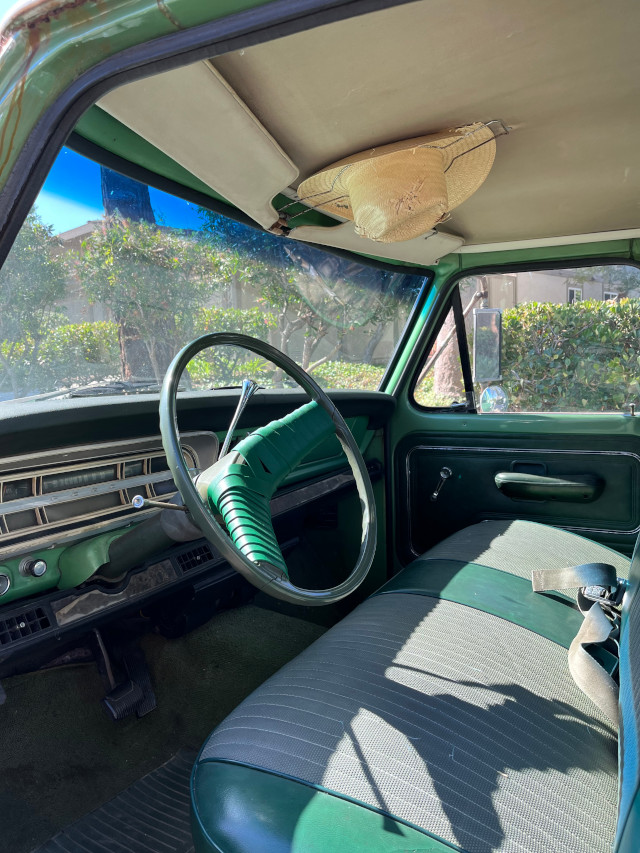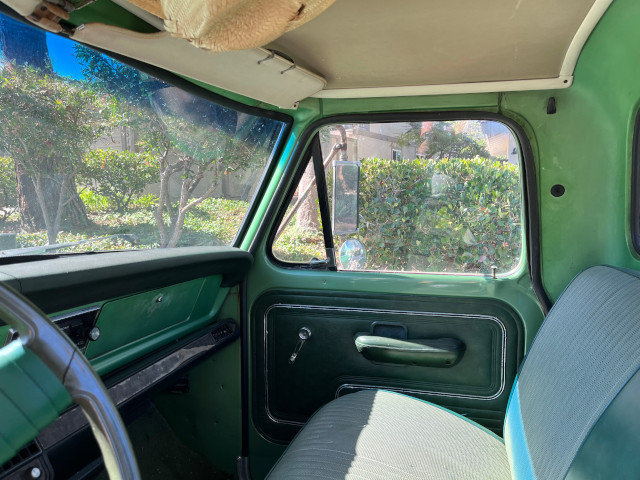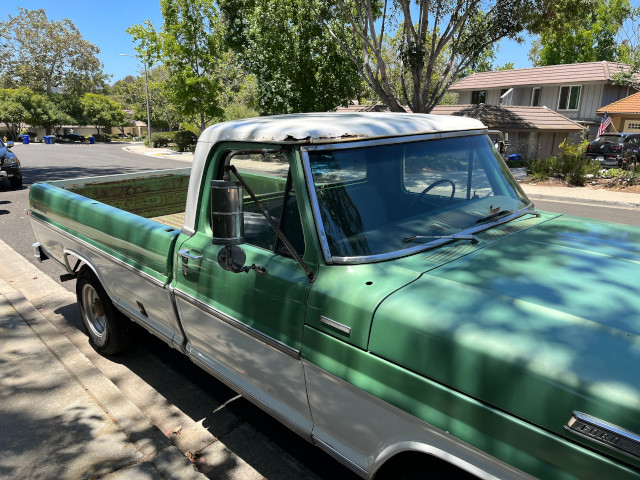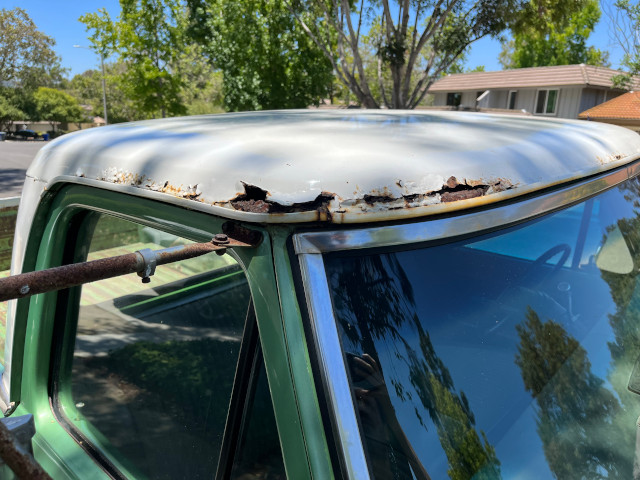 1972 Ford F250 Camper Special
Encinitas, CA, 92024
Features:
Mileage: 95,241
Engine: V8
Transmission: Auto
Drive Type: RWD
Exterior: Green & White
Interior: Green
Description:
This truck gets tons of compliments every time I drive it. I love this truck, but my
priorities have changed (second kid on the way) and I don't have time to give it the
care it deserves.
Super reliable truck, I've hauled heavy loads during our home renovation with no
problems at all. Doors close perfectly (if you know, you know).
Pros:
- Clean title, registration in my name
- 390 v8, runs great transition shifts smoothly
- 2nd owner (father/son owned it before me, I bought it in 2016)
- Original motor, 95k miles
- Was a daily driver until I bought a new truck recently (crew cab to hold the car
seats)
- No smog required
- New carburetor
- New starter
- New flex plate
- All lights/signals work
- Starts right up (takes a try or two if it's been cold)
Cons:
- AC and Stereo not working, needs new door speakers
- Rust along the top of the windshield (the usual spot). I've been meaning to get
fixed, just haven't had time.
I got a quote for $1,500 to fix the rust around the windshield.