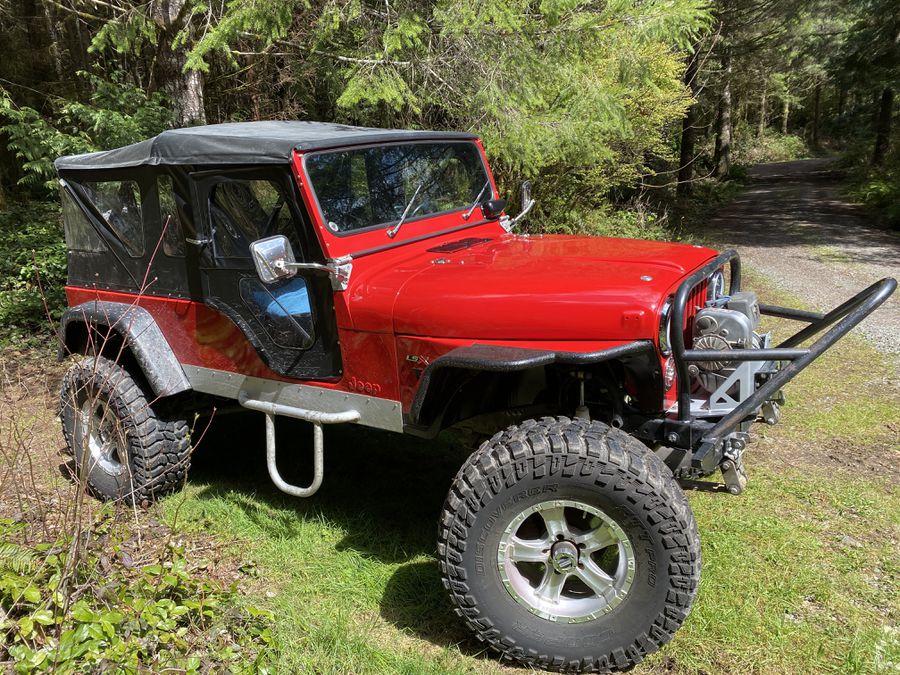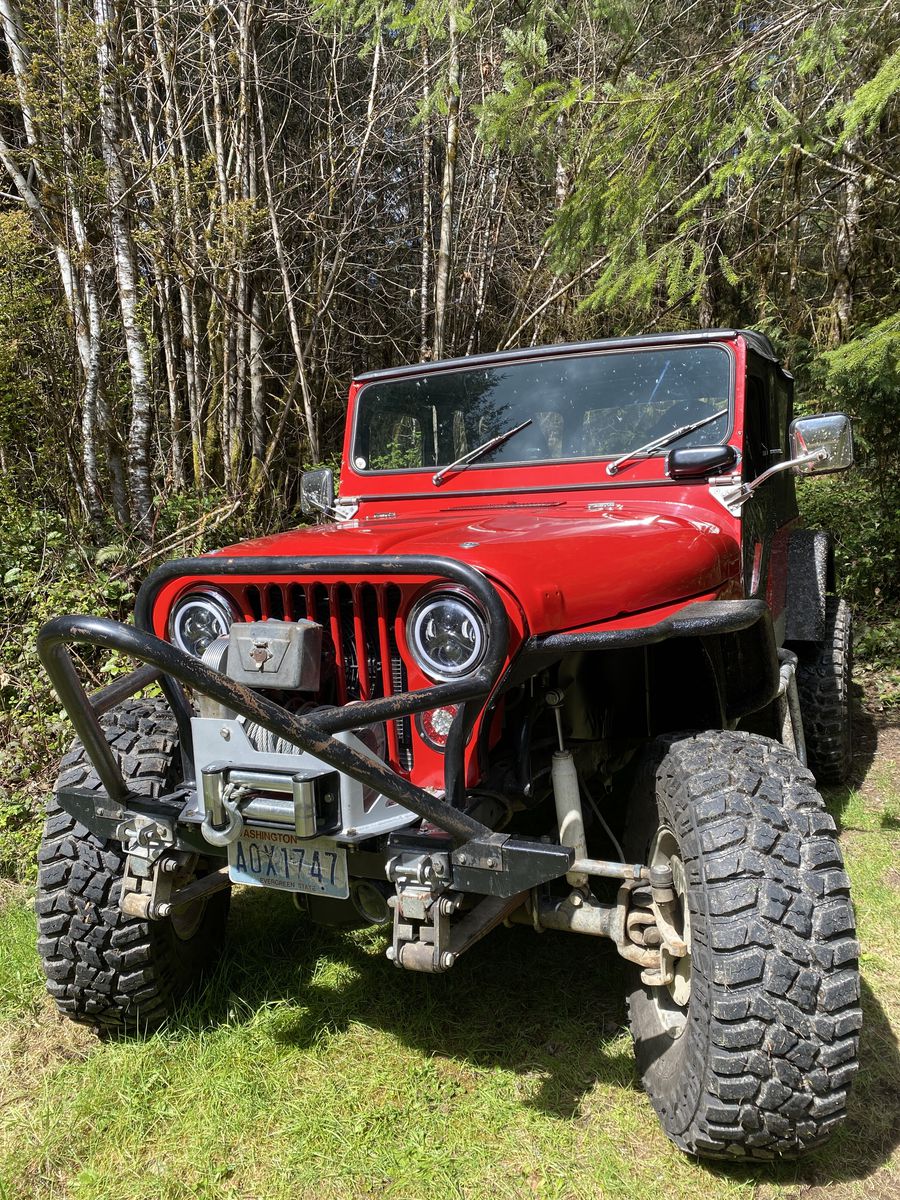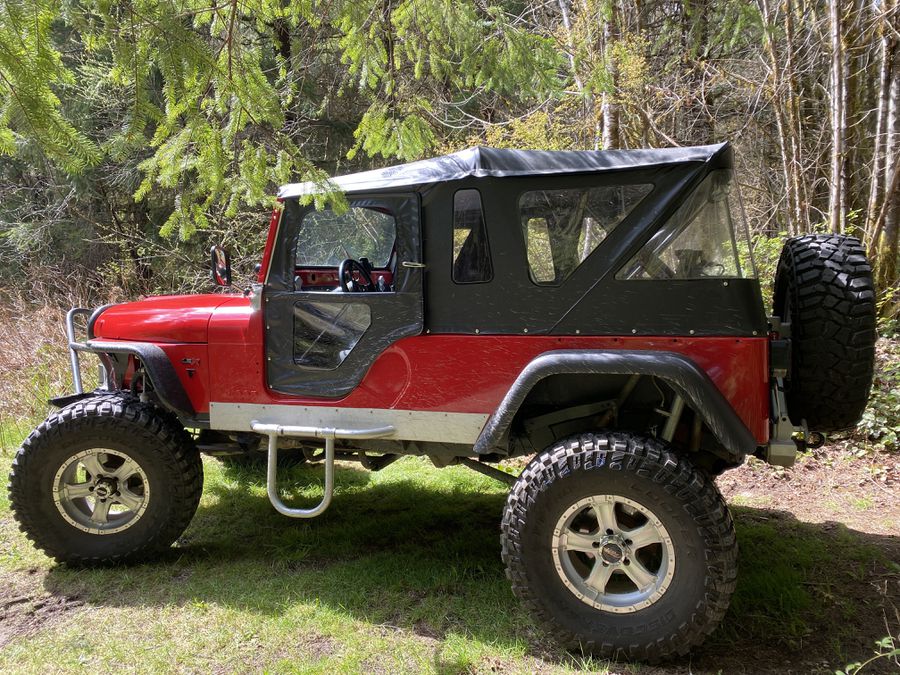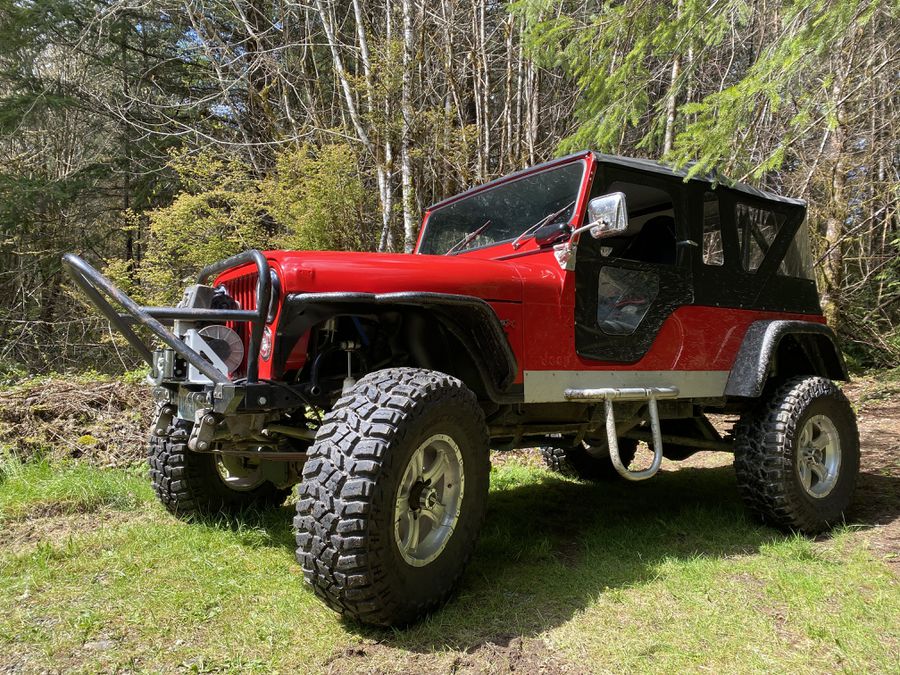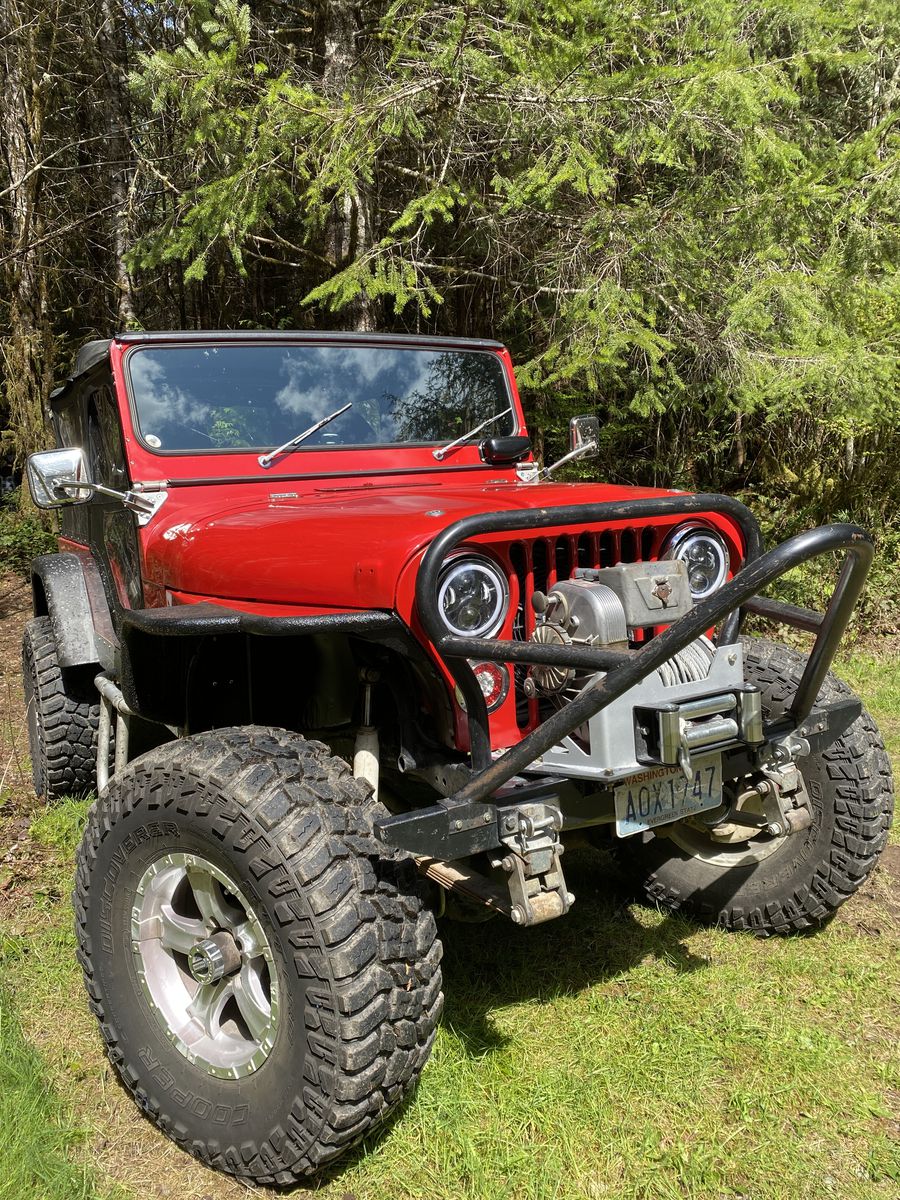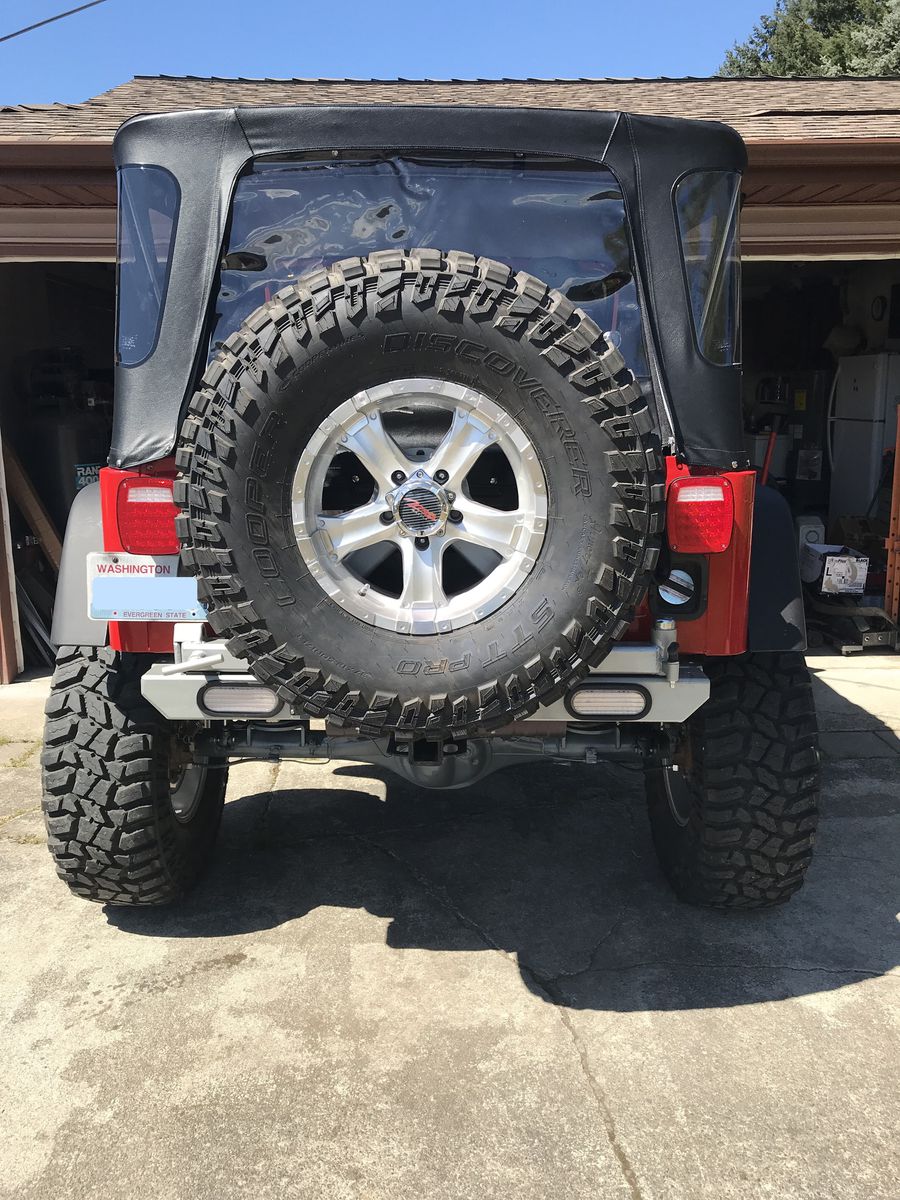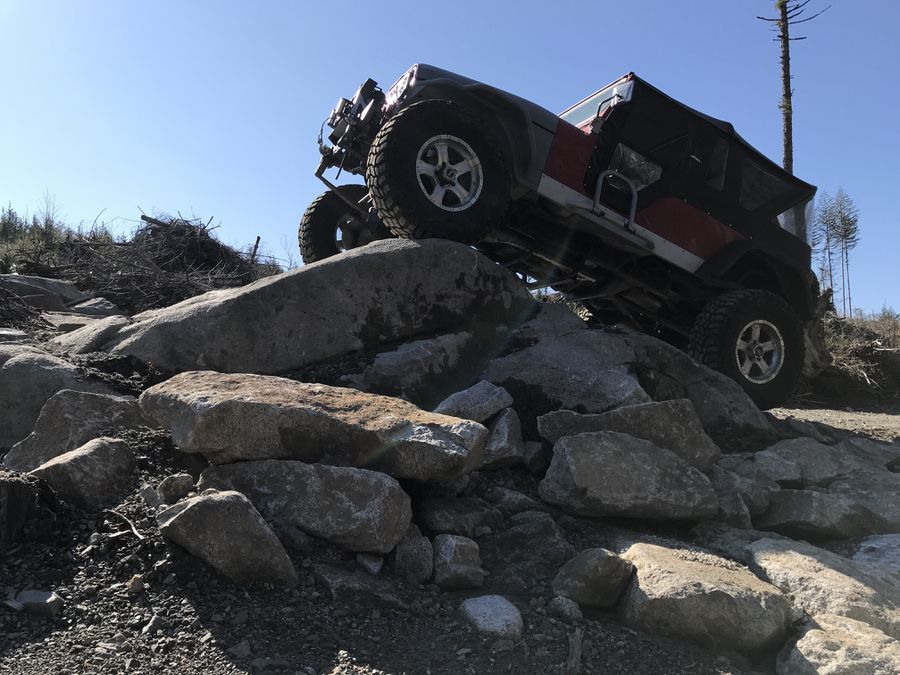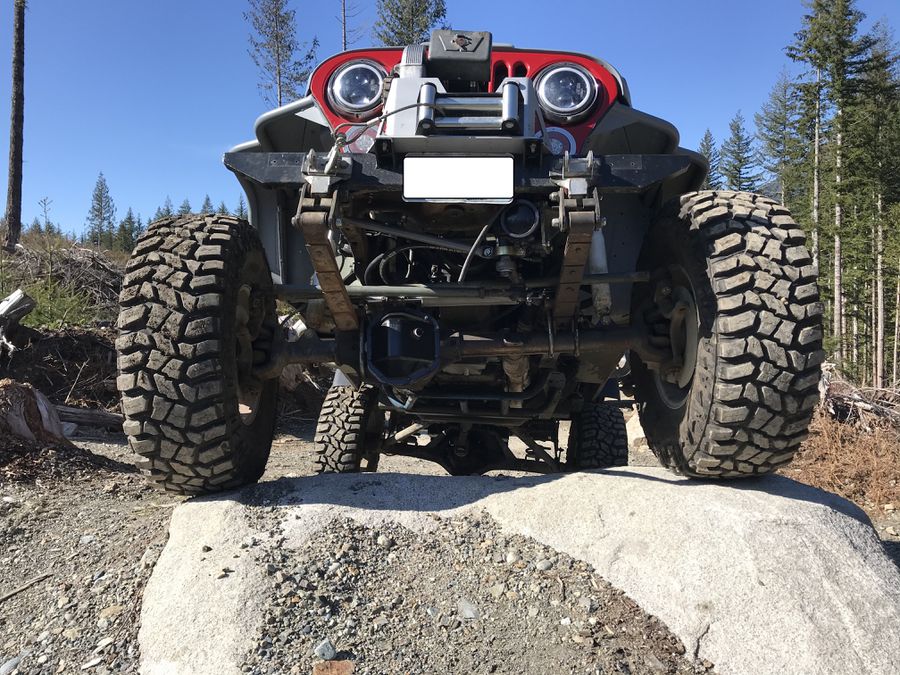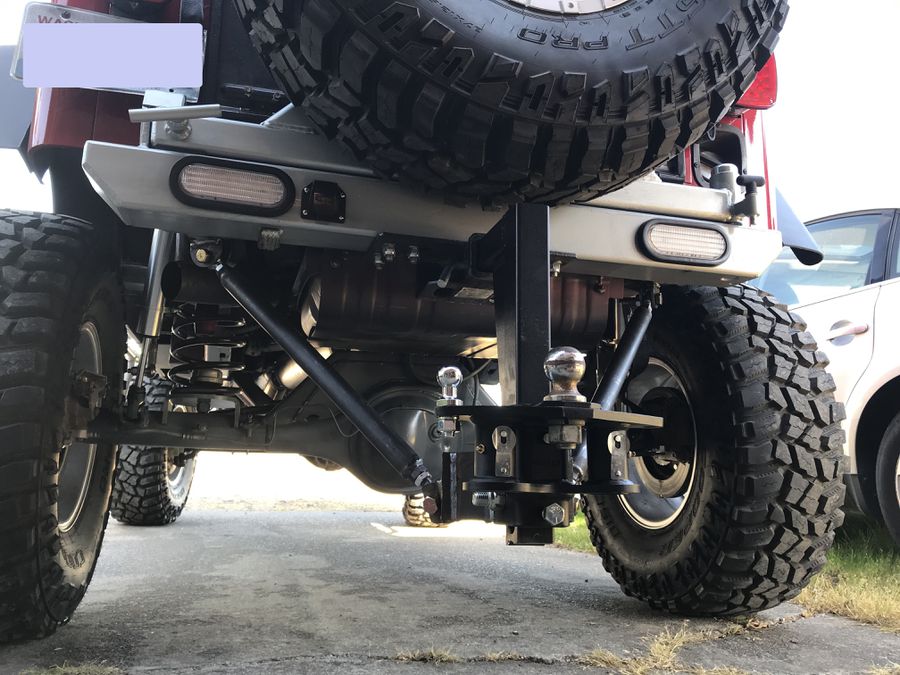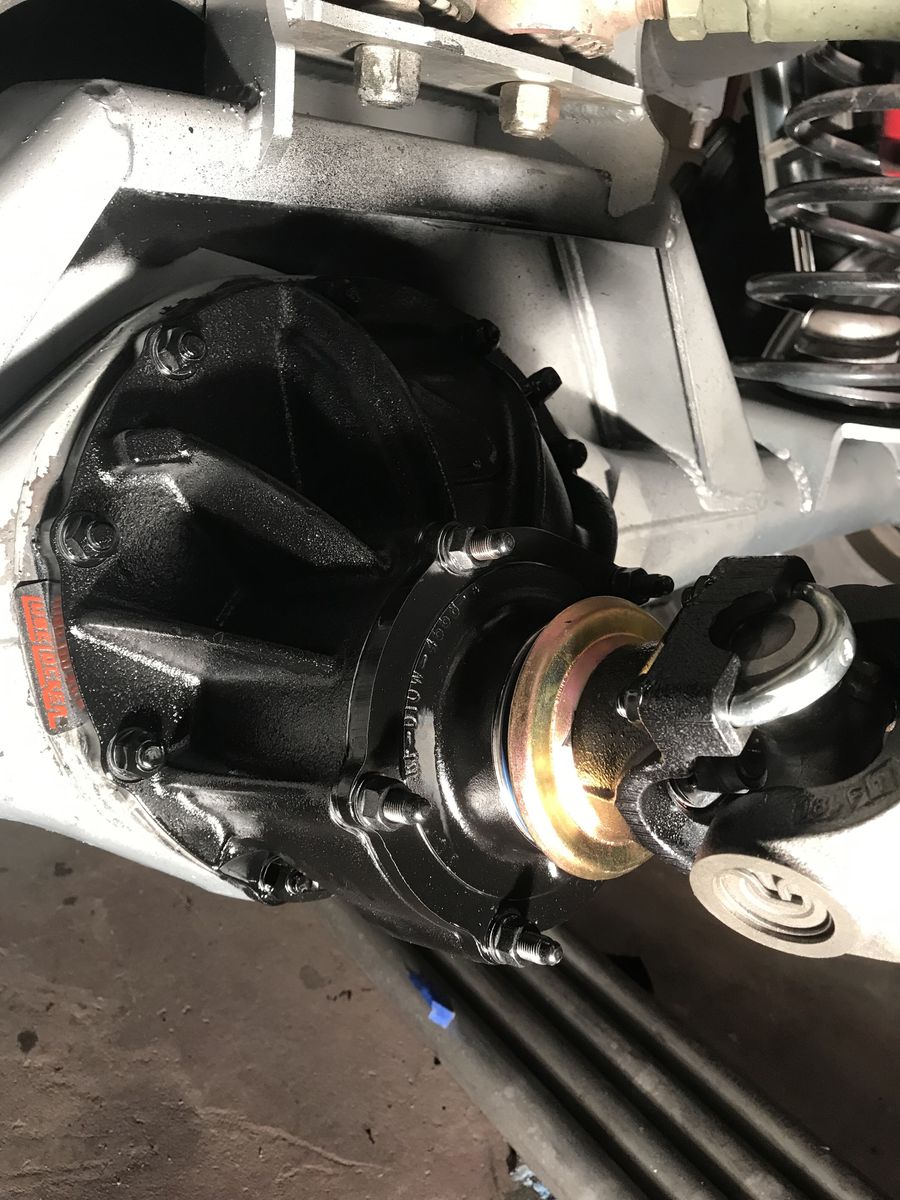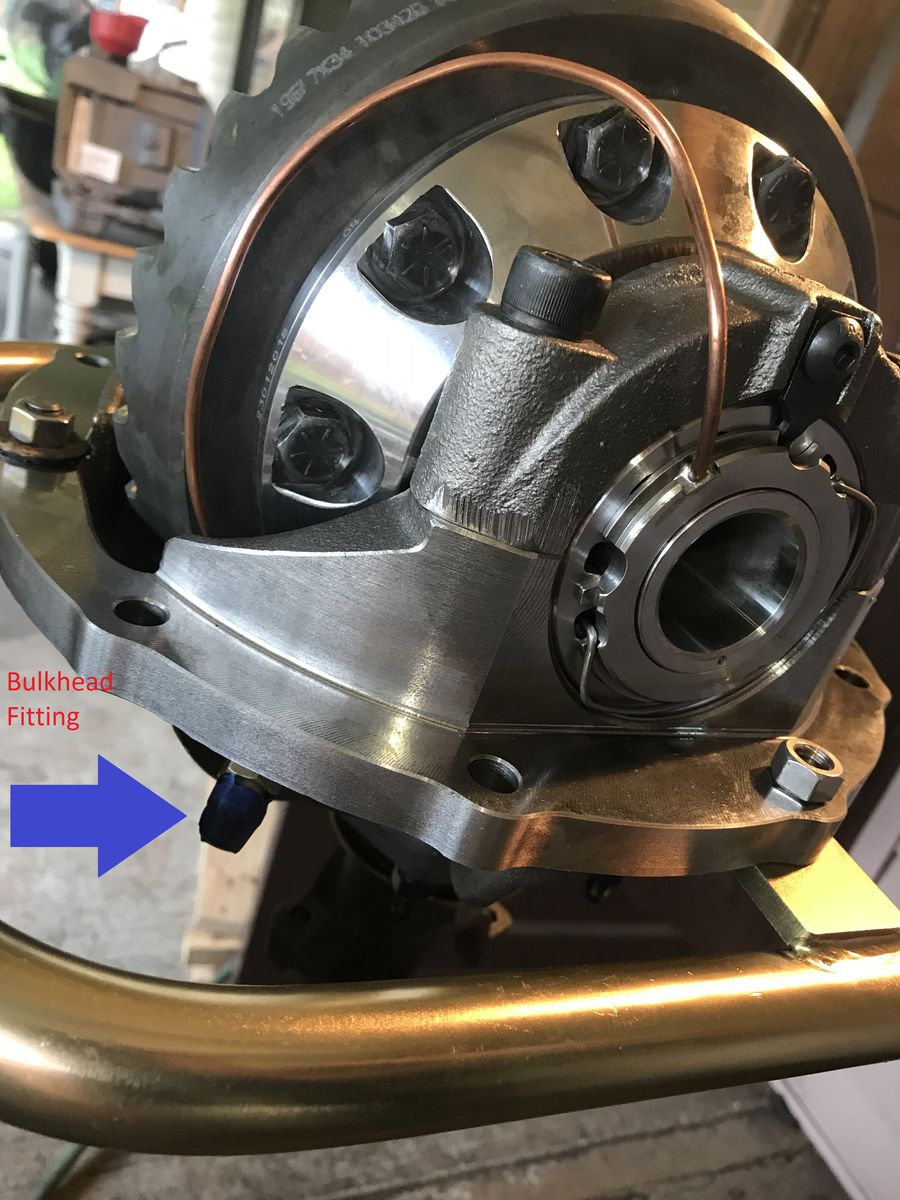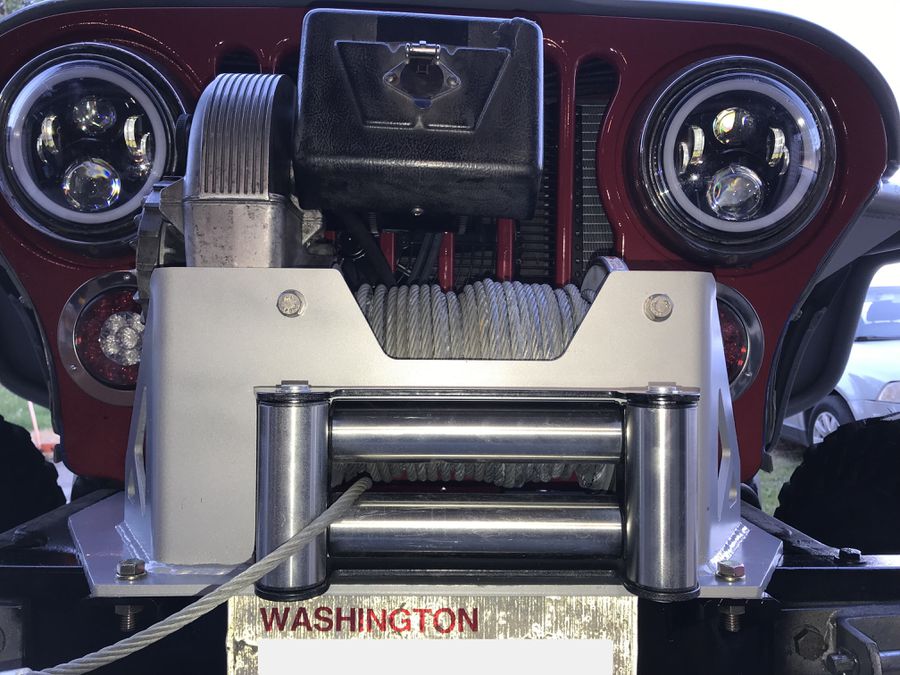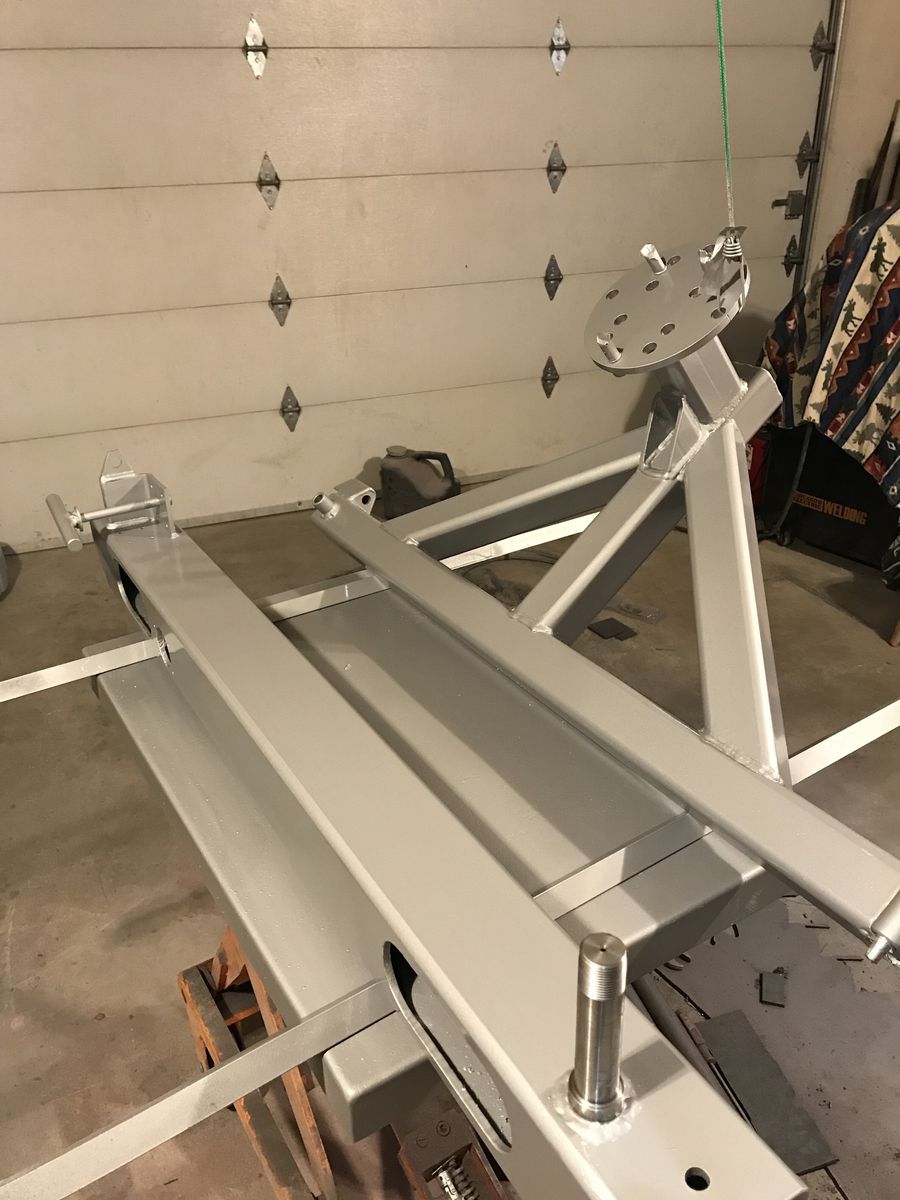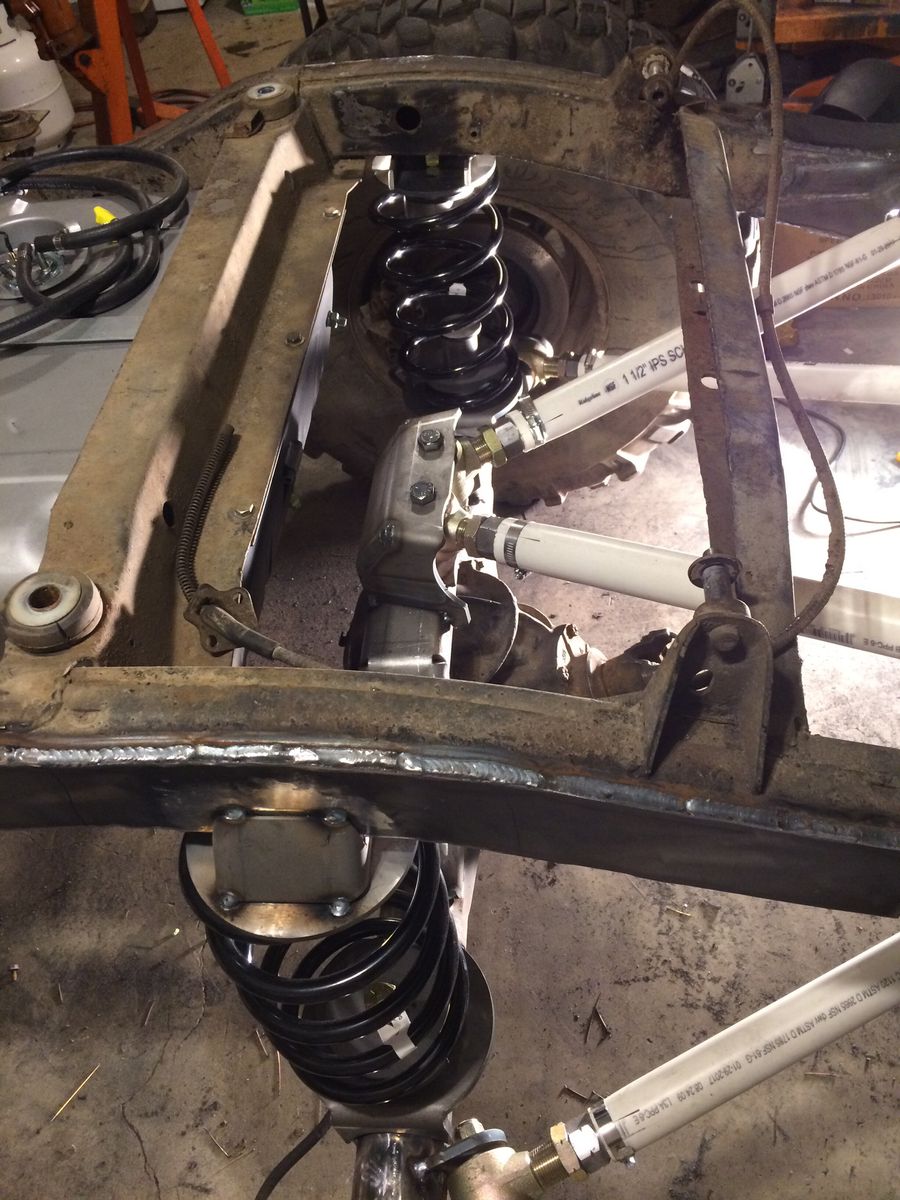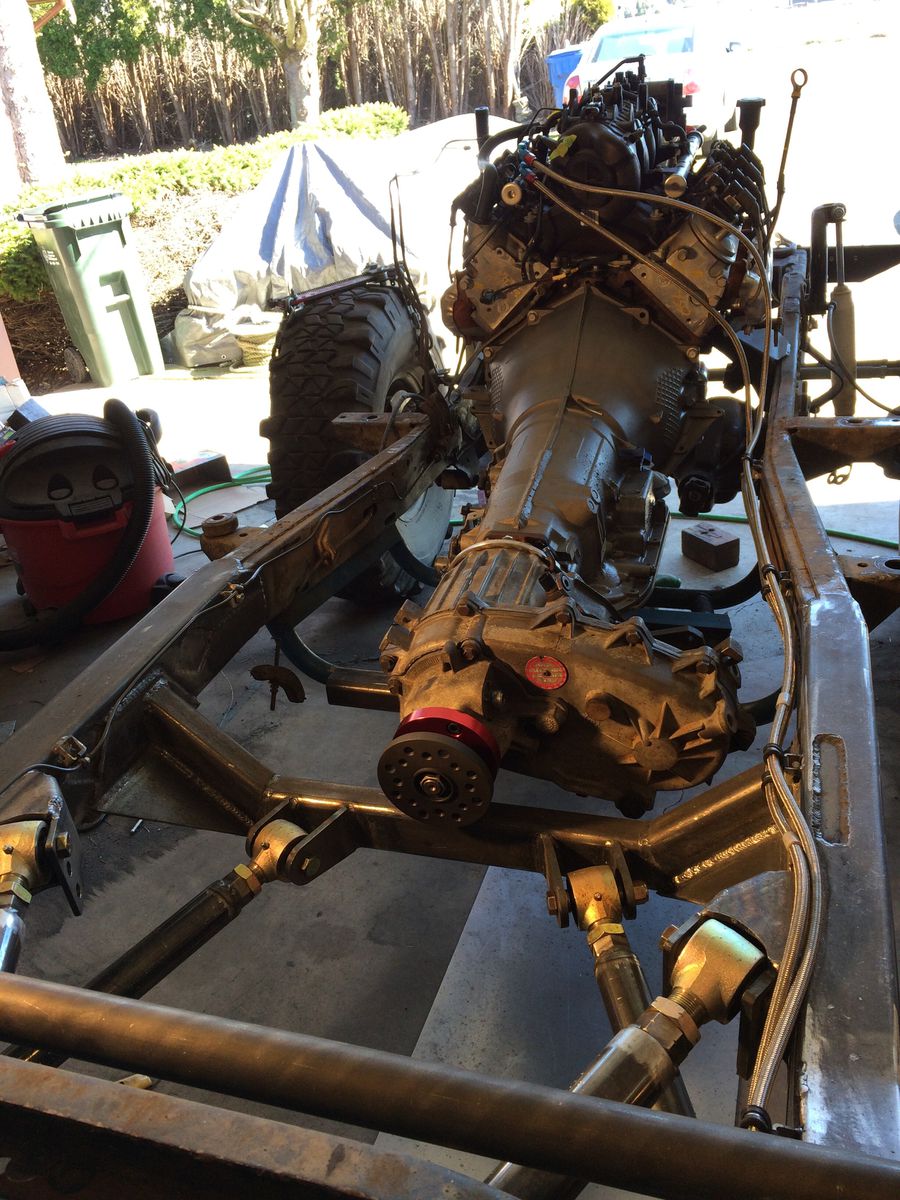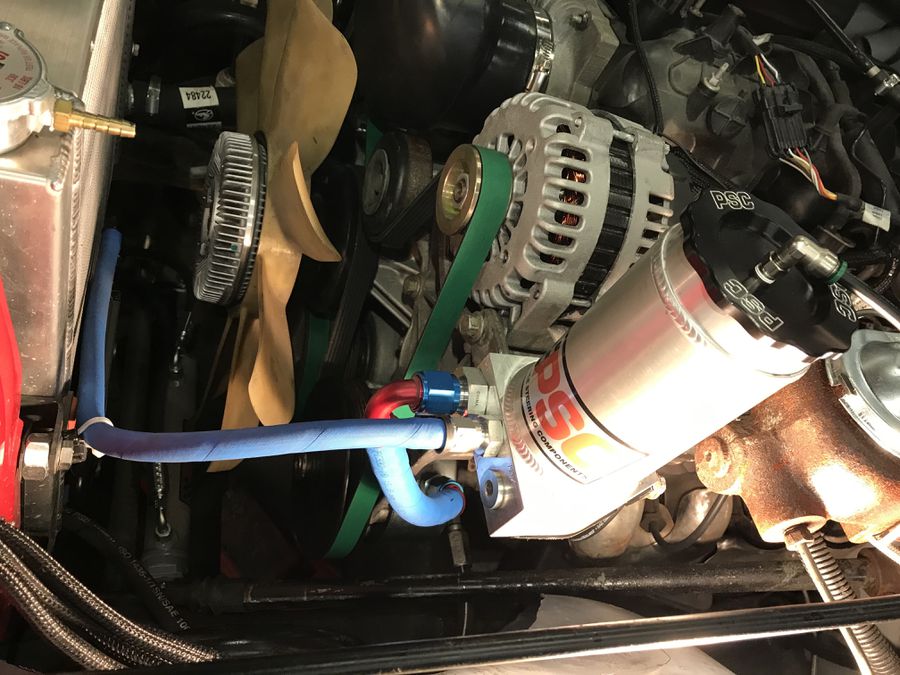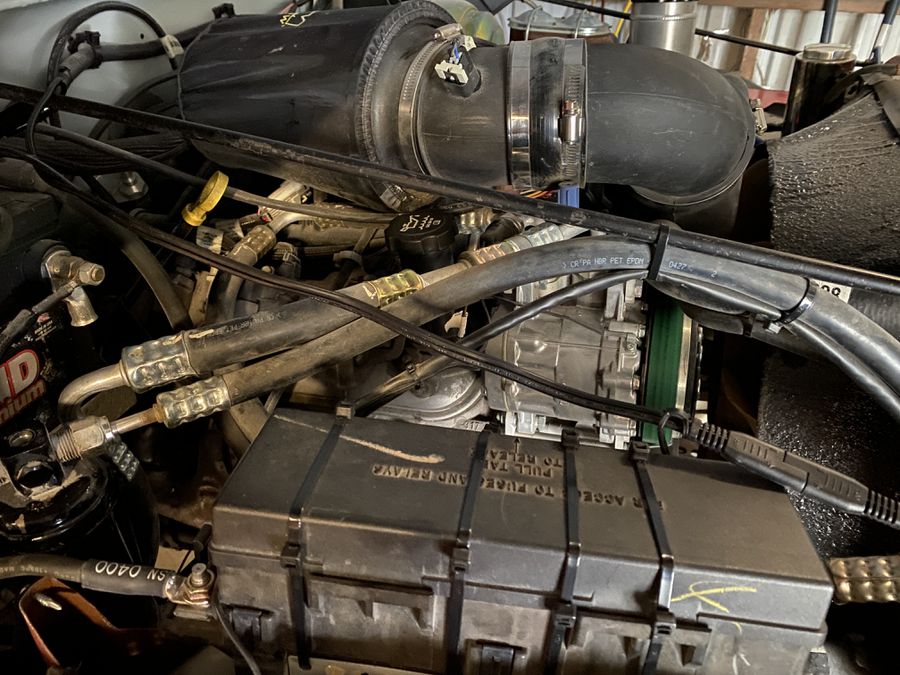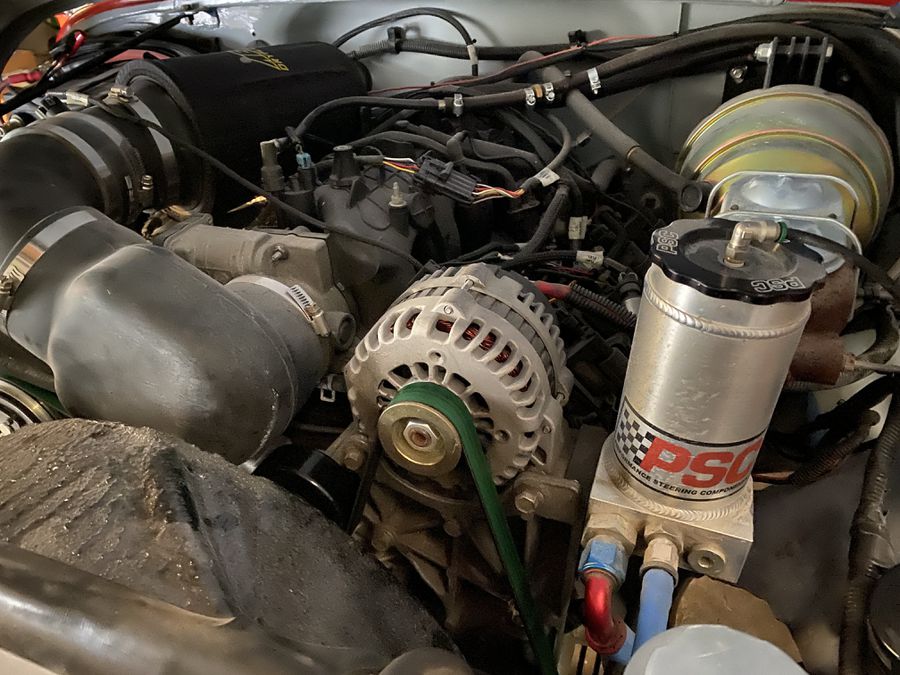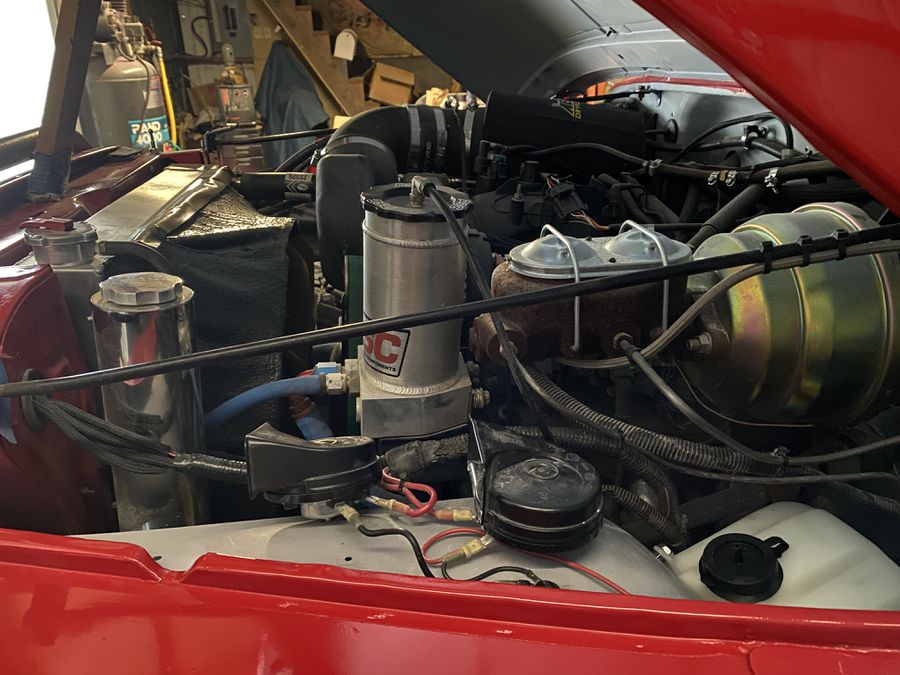 1978 Jeep CJ5 Renegade
Renton, WA, 98058
Features:
VIN #: J8F83EH097785
Mileage: 5,000
Engine: V8
Transmission: Auto
Drive Type: 4X4
Condition: Excellent
Exterior: Red
Interior: Black
Description:
If you are waiting for the price of this machine to come down, you will wait forever. It is priced at what the parts cost alone, pre-inflation. I do not need to sell. I do not want to sell. Basically, I'm permanently offering it for sale. If someone out there decides they like it as much as I do, I will part with it. Then I will get to work creating another one. I had just as much fun building this machine as I do using it. You buy this, you'll be financing my addiction to build another one. Sorry, not sorry.
This Jeep has been on the road here locally for about 3 yrs since it's last frame off resto mod. It has been severely tested about 30 times on the most difficult 4x4 Jeep trails Washington State has to offer. This Jeep CJ is for someone who wants to be able to attempt the most difficult trails without breaking, or getting stuck on every obstacle. It's still small enough to fit on the tightest trails and with the PSC hydro assist steering its a breeze getting through the tight, twisty most difficult 4x4 Jeep trails. It has the legendary Warn 8274 winch, but the goal was to never need it and most of time it doesn't. It just crawls over, or bulldozes its way through. It took over a decade of real world experience and research of what works and what doesn't, to build this machine, to be reliable. For you it's a turn key situation. Get in and attempt the most difficult trail you can find. This Jeep has no problem.
It's also for someone who doesn't want to have to trailer their heavily built Jeep everywhere. This one fly's down the freeway great Though heavily modified, this is probably the nicest CJ you'll ever find. Every trace of rust has been removed and the whole Jeep has been treated with rust proof coatings to prevent re-occurrence, far exceeding how they came out of the factory.
Stretched this 1978 CJ5 to CJ6 specs, so an off the shelf CJ6 soft top would be a factory fit, plus get 2 foot more space for passengers and gear.
Linked the rear suspension. Zero wheel hop under hard acceleration, or when in the dirt on the throttle. Outstanding articulation off-road. Almost never lift a tire. Bump stops and limit straps installed at all 4 corners to prevent over travel and driveshaft binding. Kept the front suspension leaf sprung. Has worked out really well and have no real desire to upgrade it. Road manners are decent. Routinely hits the freeway at 70 mph.
Jeeps Important Details:
6.0 liter Cadillac LQ9 LS engine, unmodified. 2004 build year. Healthy. Makes great power, at least 350 hp. I know it's hard to see in the photo's, but I assure you there's a 6.0 liter LS engine buried in this CJ. If you take the fenders off it's very easy to access everything on the engine. This Jeep is very very easy to work on.
Fully tunable Holley Terminator system controls the engine and transmission. I leave it in self tune mode all the time, so when I travel into the mountains it's constantly perfecting the tune for elevation changes as they happen. I find this Holley Terminator system so much better than a factory computer. If you ever start to feel 350 horsepower and 400 ft lbs of torque is not enough, it's very easy to re-tune the system after adding high performance parts, such as a supercharger, turbo, cam, intake, or head swap.
Oversized, overbuilt heavy duty crossflow aluminum radiator P/N: K-CJ30H from Novak Conversions on rubber isolators to protect from high speed off-road vibration.
Engine cooling uses OEM factory mechanical fan/with viscous clutch and Custom high temp epoxy fiberglass fan shroud. Never overheats, no matter the outside temp, idling in stop/go traffic, or high elevation 4 wheeling.
Front accy drive pulleys are OEM truck configuration with exception of high mount for A/C Compressor
A/C Compressor is Sanden SD7, high mount bracket part number is: Item Number: LS-0270 from LSBrackets.com
Full exhaust system out the back. Magnaflow Stainless Muffler. Sounds great. Not too loud
Trans is built 4L80E with shift kit
T-case is NP241C with SYE kit and driveline brake
Rear Driveline built and balanced by Jesse at High Angle Driveline
Front driveline built and balanced by Tom Wood's Custom Driveshafts
Steering is one ton high steer with Hummer H1 steering box built by Red Head steering in Auburn, WA
Tapped and ported steer box and has full PSC hydro assist system complete with filter and p/s cooler
Rear suspension is double triangulated 4 link with Johnny Joints for every rod end
Rear shocks are Fox Racing, fully tunable
Front suspension is leaf sprung but upgraded to Wagoneer springs
Rear sway bar is Curry AntiRock
Rear axle, built Ford 9" with selectable Zip Air Locker
Front axle is HD D44 from 78' Chevy 3/4 ton with full case Detroit Locker
Hubs are Warn
Axle Gear Ratio 4.86, perfect ratio for cruising at 60 mph in overdrive at 1,850 RPM
4 wheel disc brakes with dual diaphragm booster and Corvette master cylinder
Cooper Discoverer STT Pro 37" tires with hardly any wear
New fuel tank. Has Holley fuel pump module and Holley Hydramat for picking up fuel at any angle
New paint. Bright red. Some minor blemishes/runs but gets lots of compliments
New soft top
Aftermarket air conditioning system that works very well
Angel Eye LED Headlights. Very bright, provide great visibility for night wheeling
Headlights powered by heavy duty Hella Relays hidden behind pass side headlight inside radiator support
Custom swing out full size spare tire carrier
Has rear hitch receiver for towing and 7 pin receptacle for trailer brakes and lights
Is wired for Tekonsha Prodigy P2 Trailer Brake Controller (just plug one in and go)
Will effortlessly tow 4,000 lbs at 70 mph over Snoqualmie Pass. Done it many times.
Side steps do fold up out of the way for rock crawling situations
Warn 8274 winch
If you need to tow something around 4K lbs, this beast will do it, as configured, without straining itself. I towed a 4K travel trailer all over with it for a couple years while we explored different 4x4 trail networks in Washington State.
Hey look at that, new pics!!! Yes, it also comes with a stinger/hoop that I forgot about building for it years ago!! If you don't like the look of it, unbolt and take off.
Anyhow, best offer takes it home
Will trade for F350 Cummins, ext cab, manual trans, 4x4, long bed, or flat bed one ton DUALLY pickup