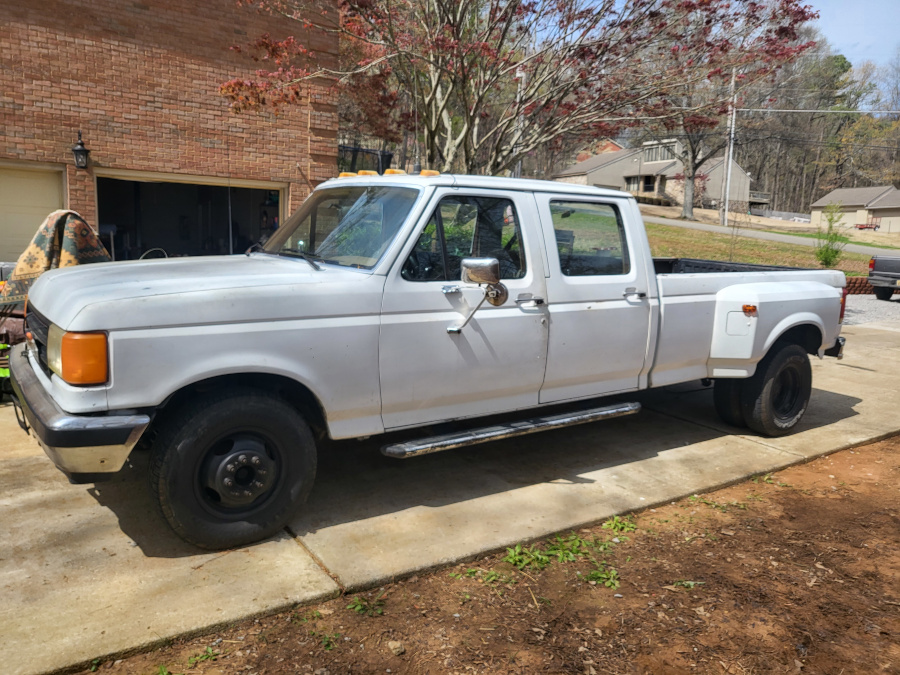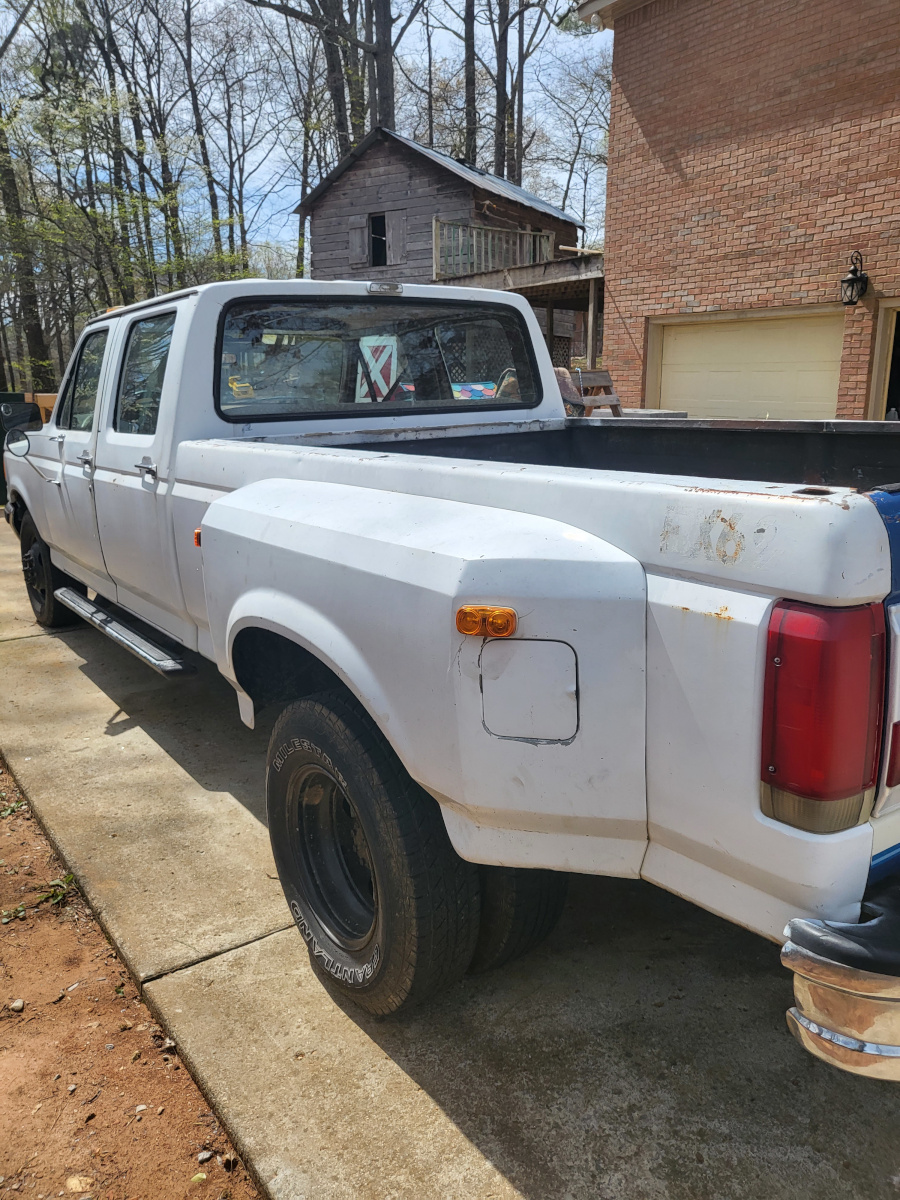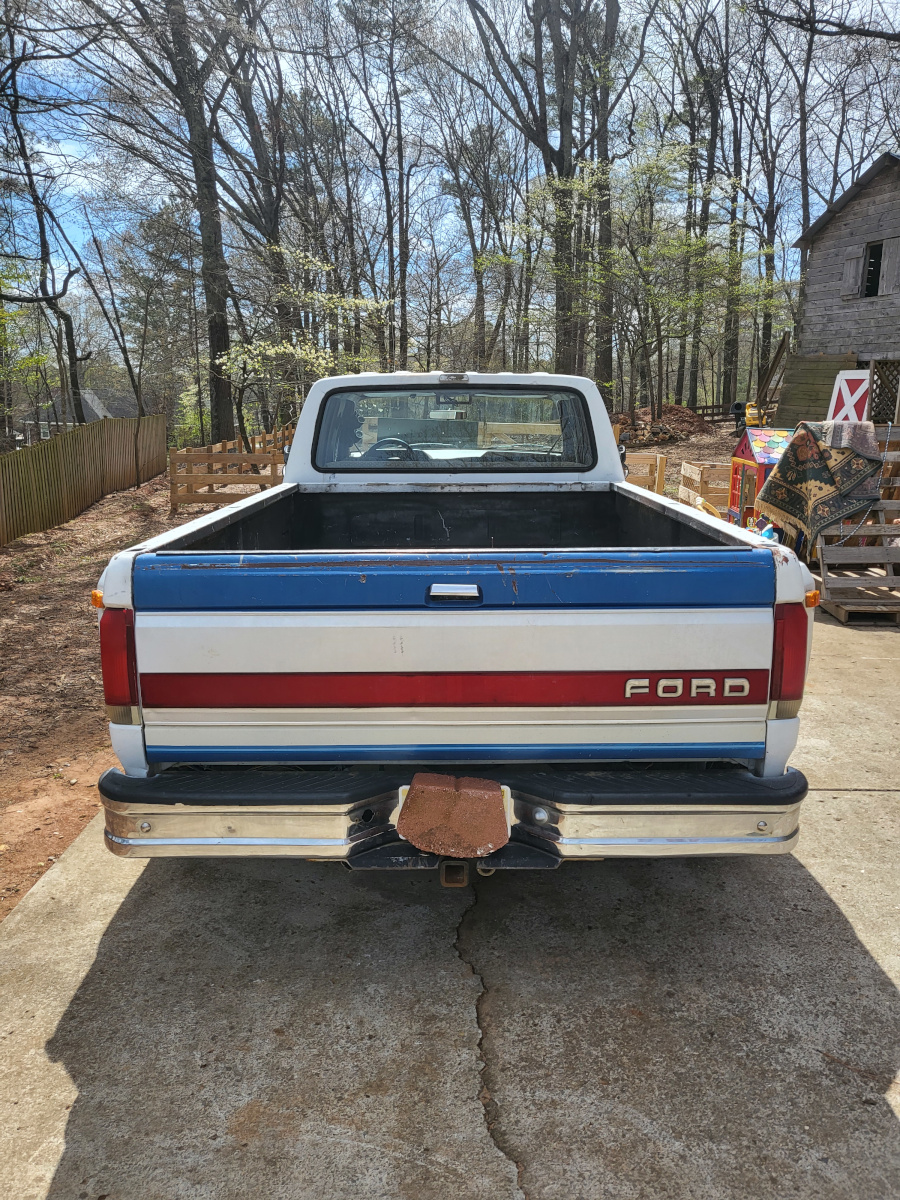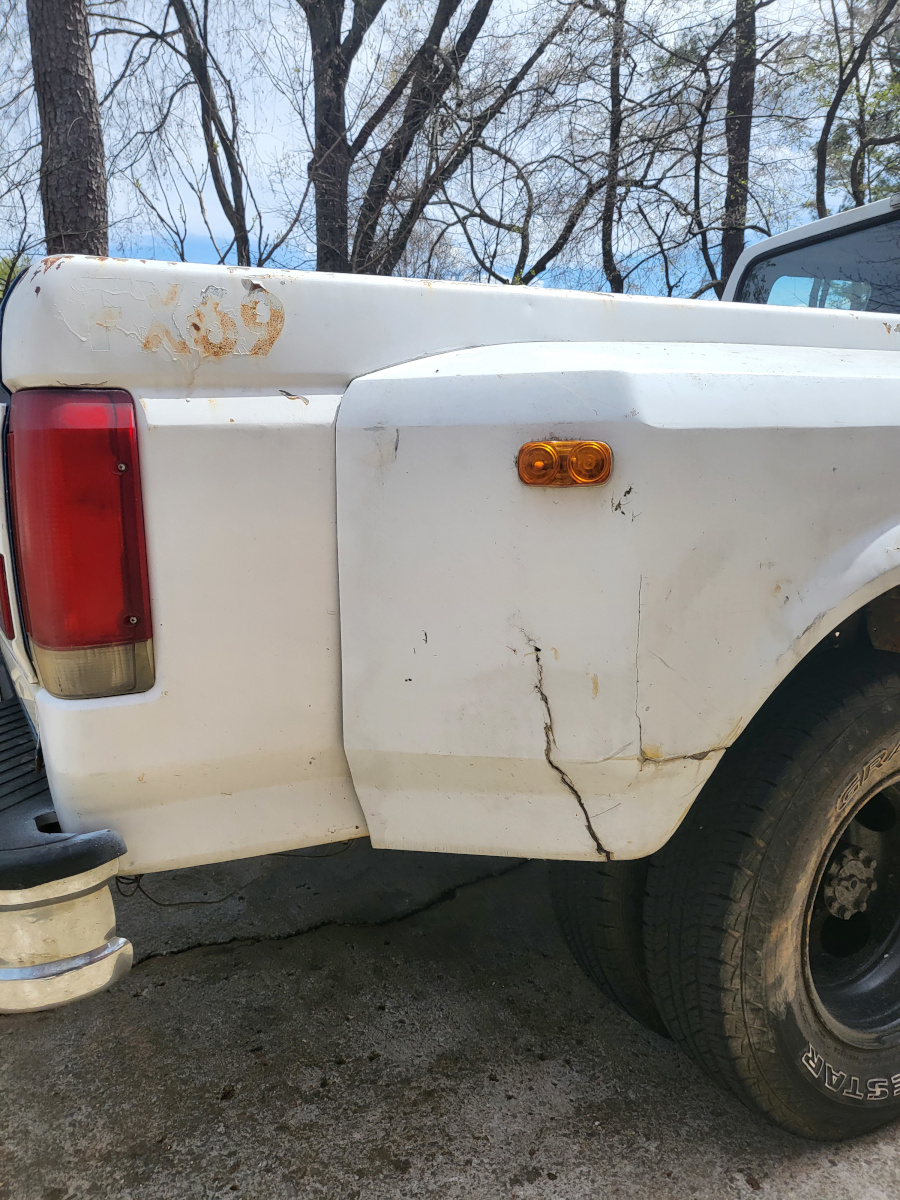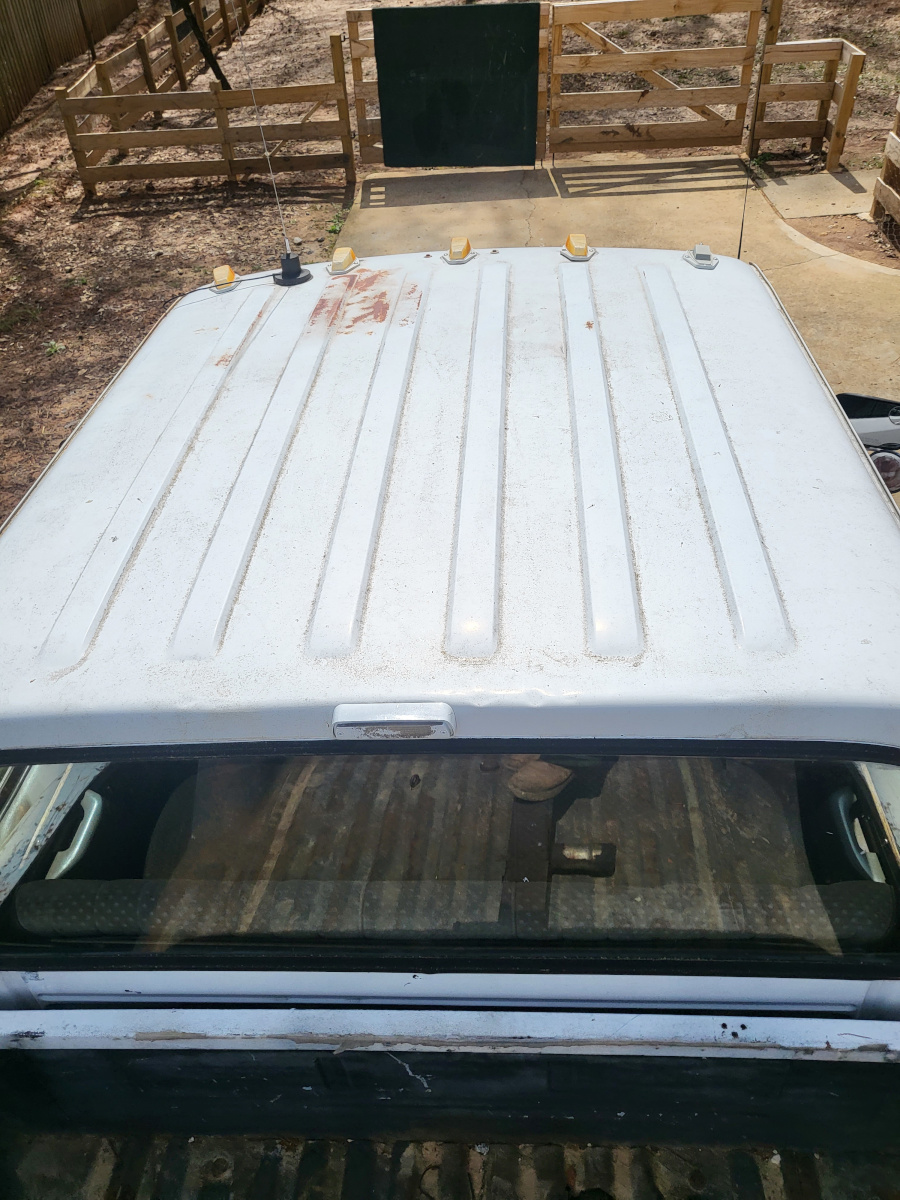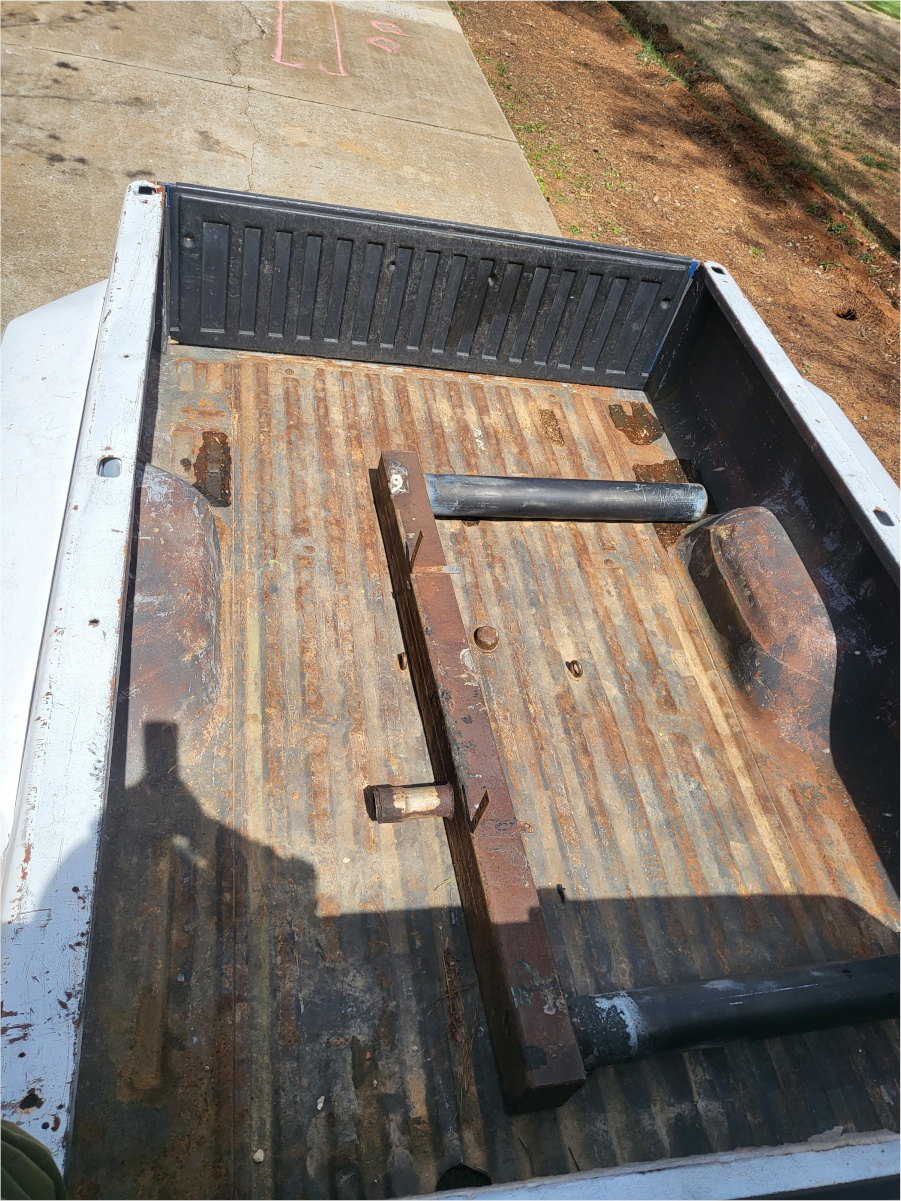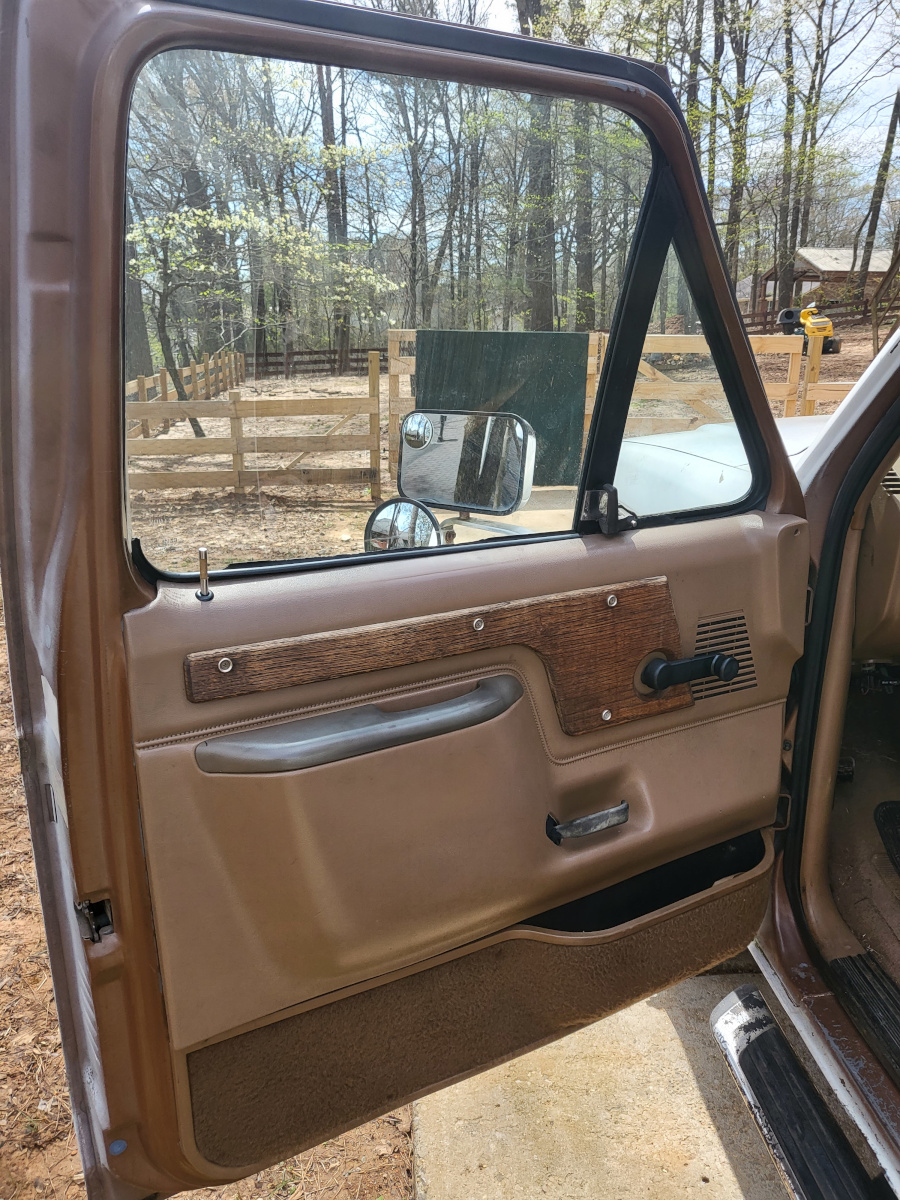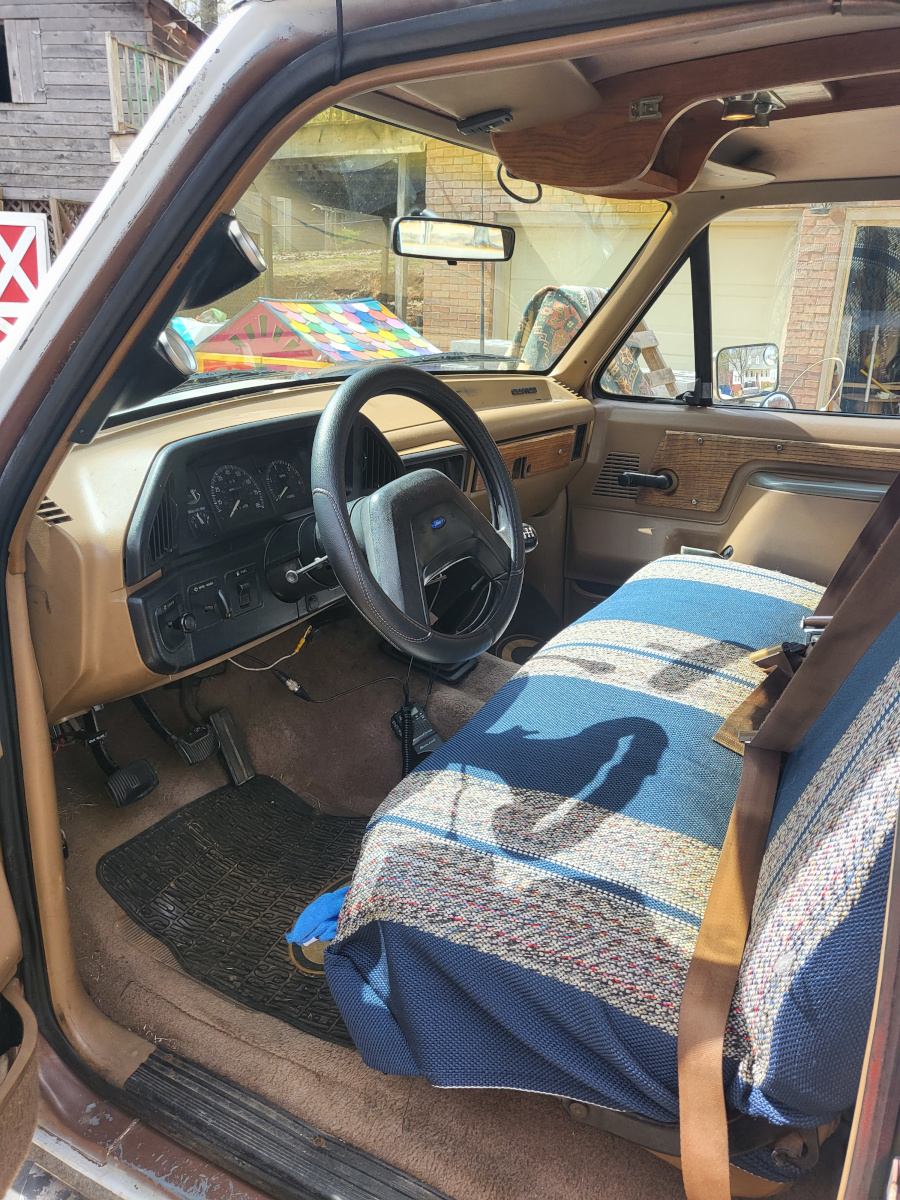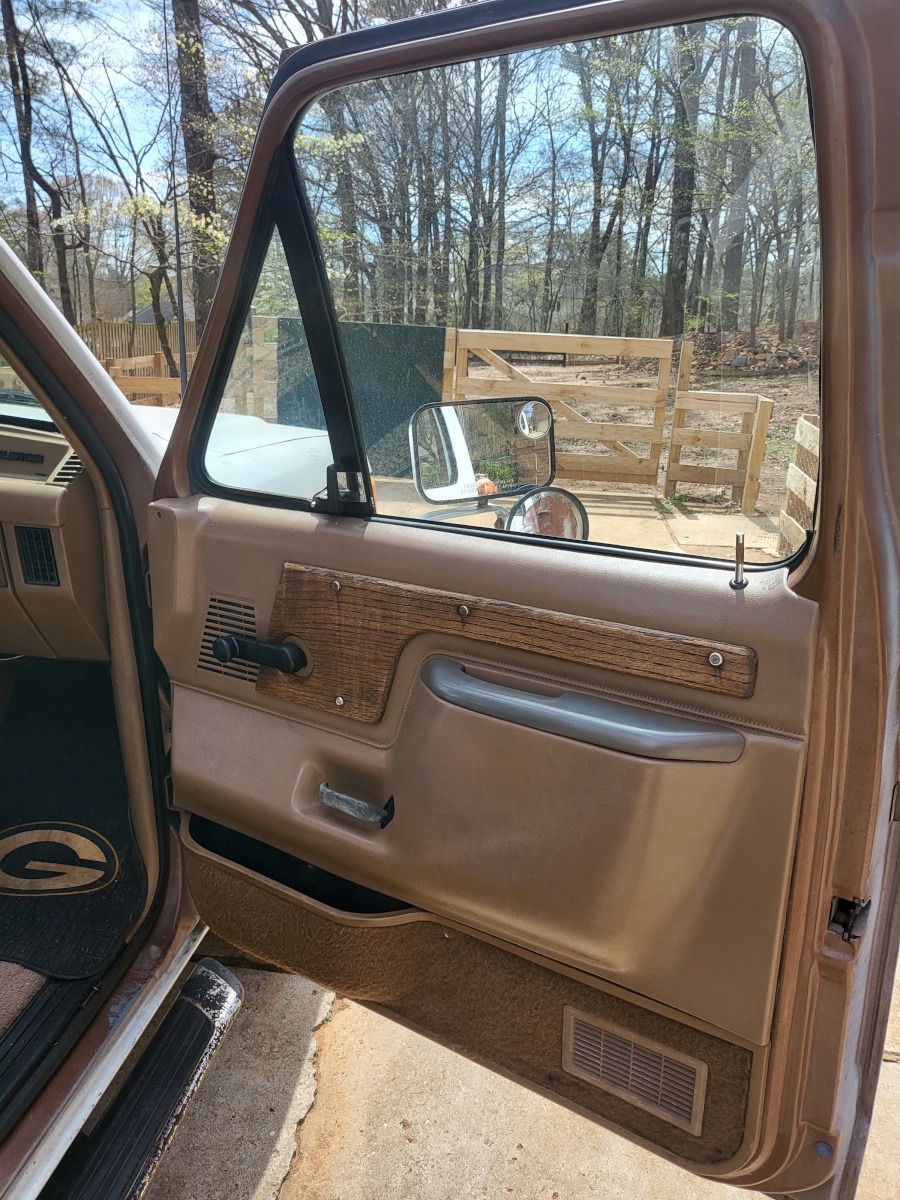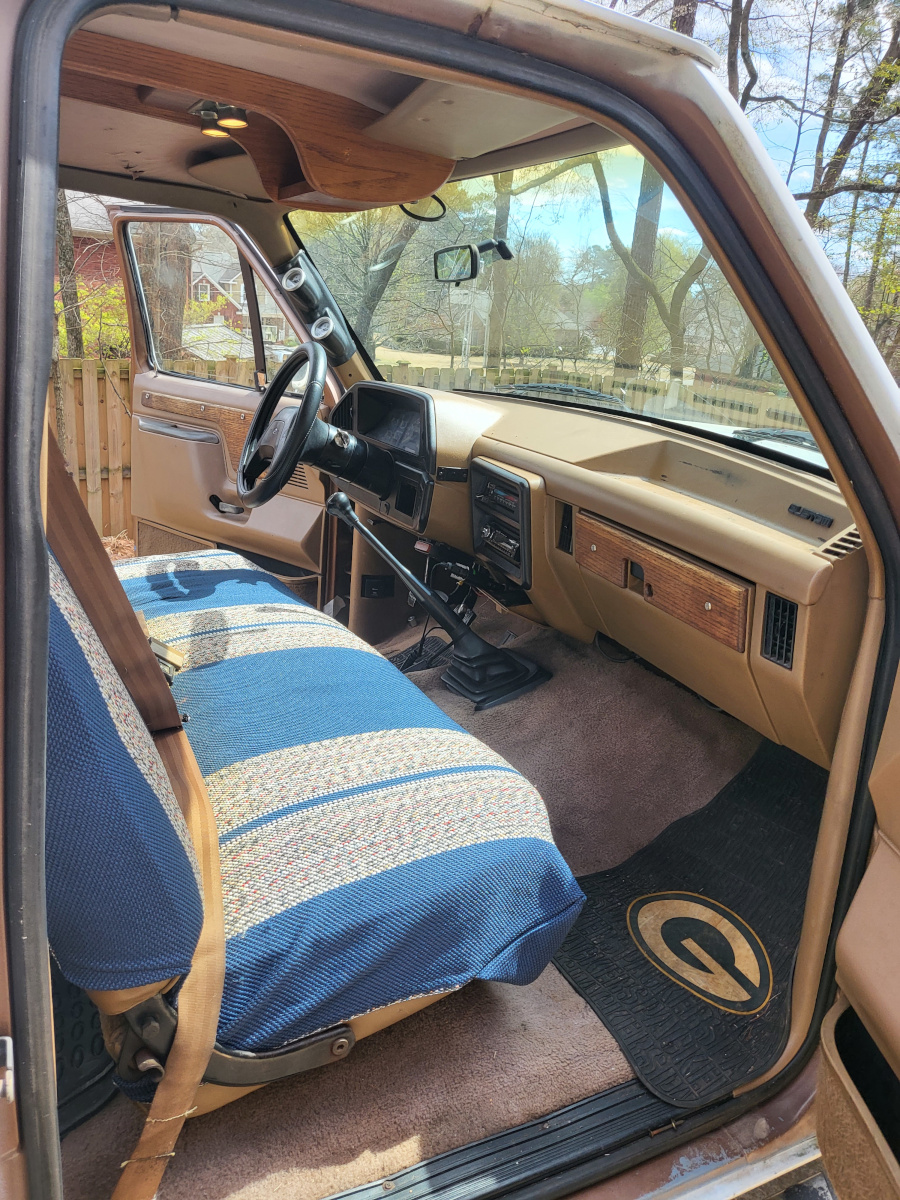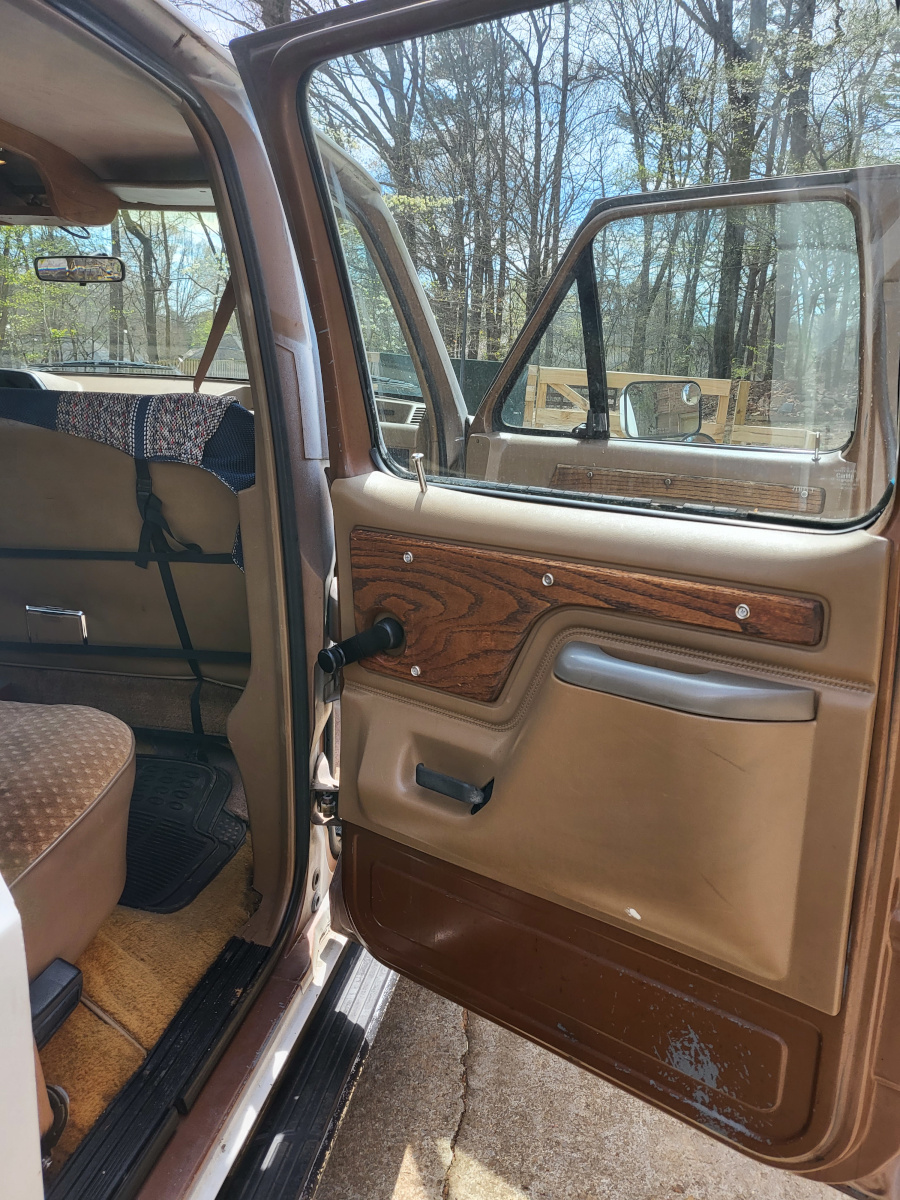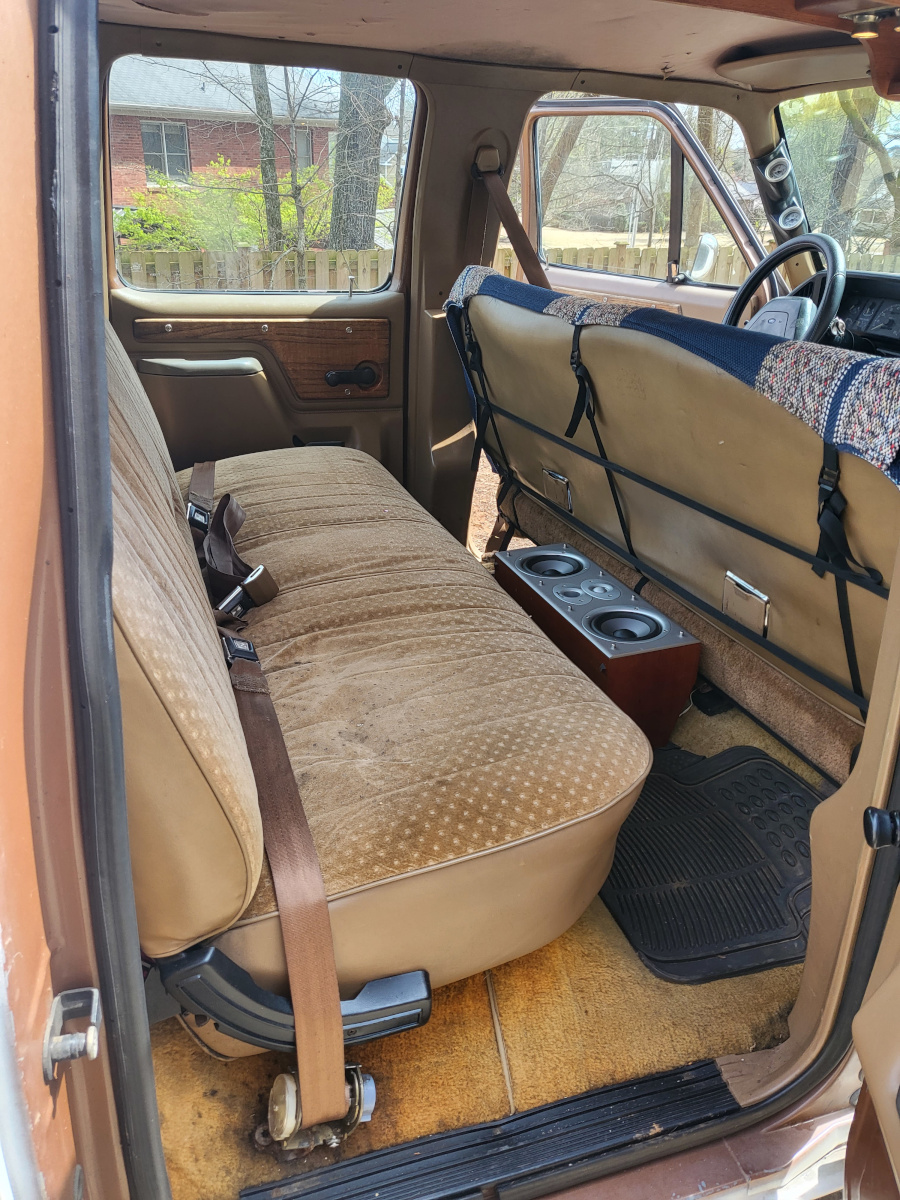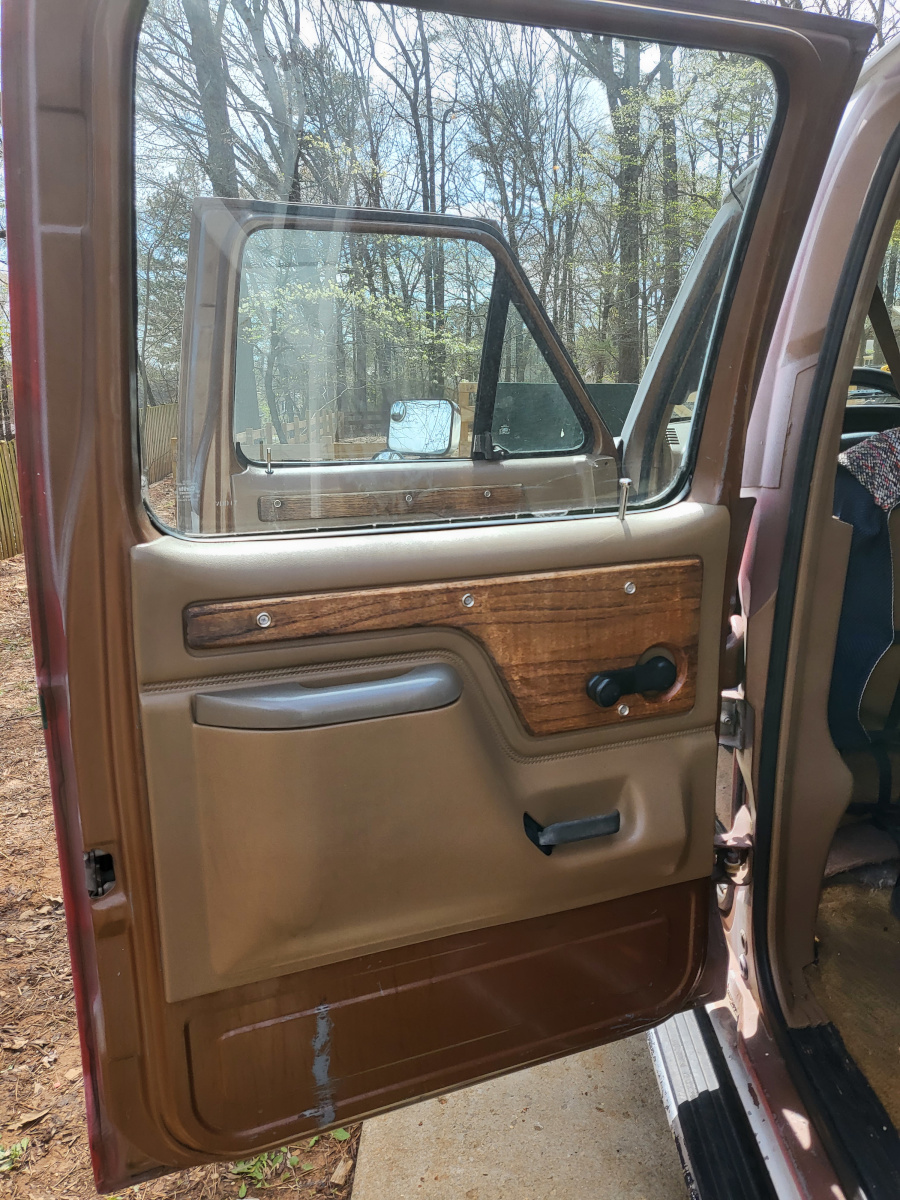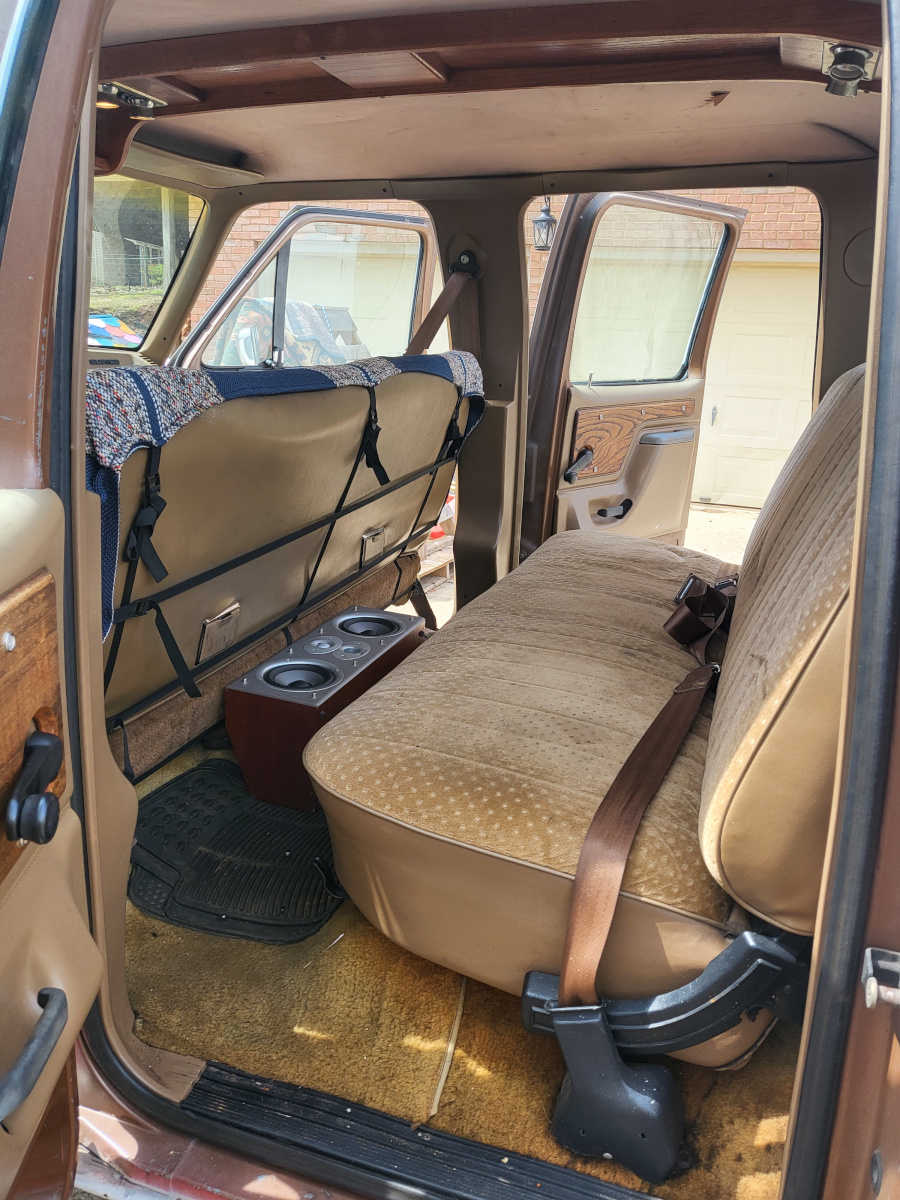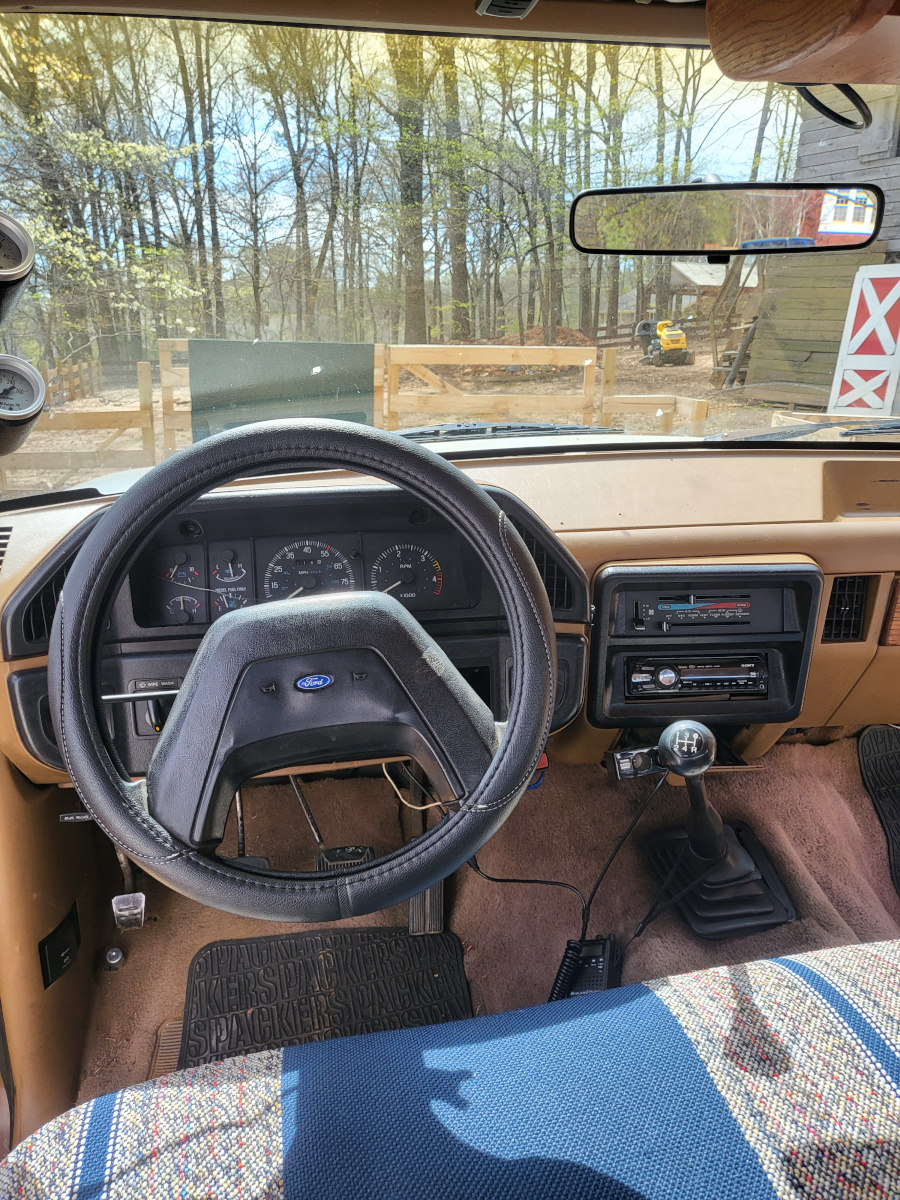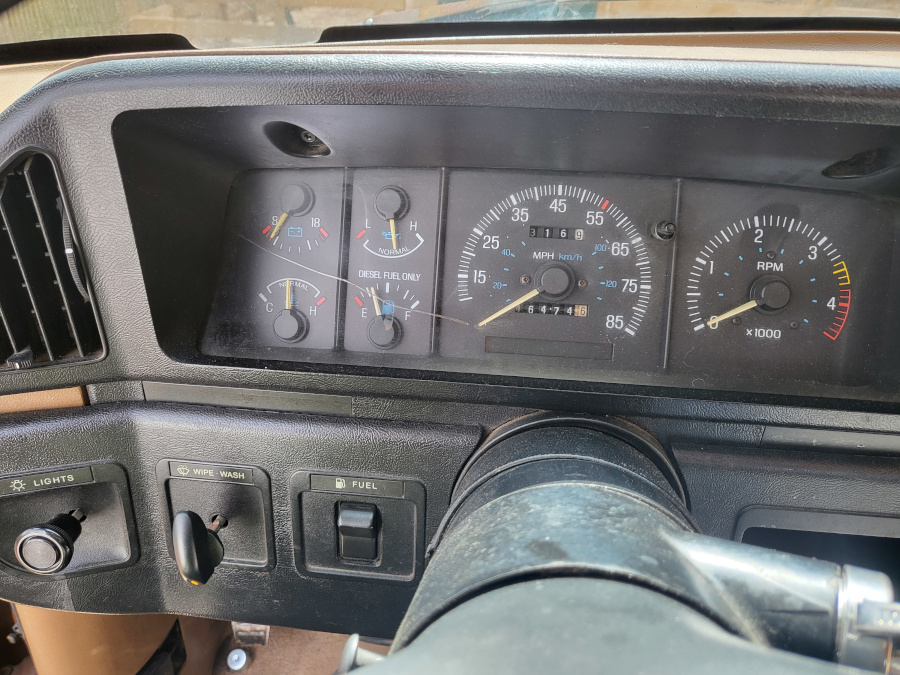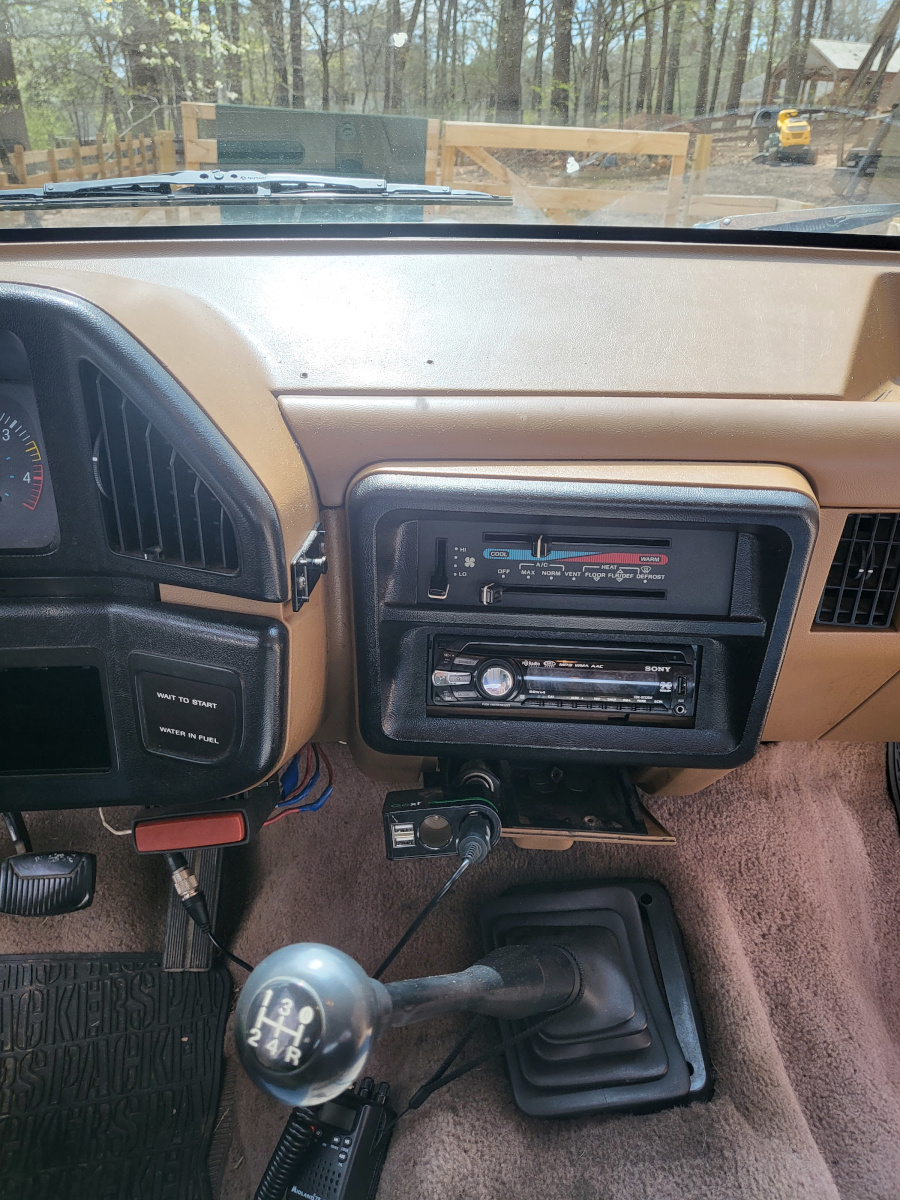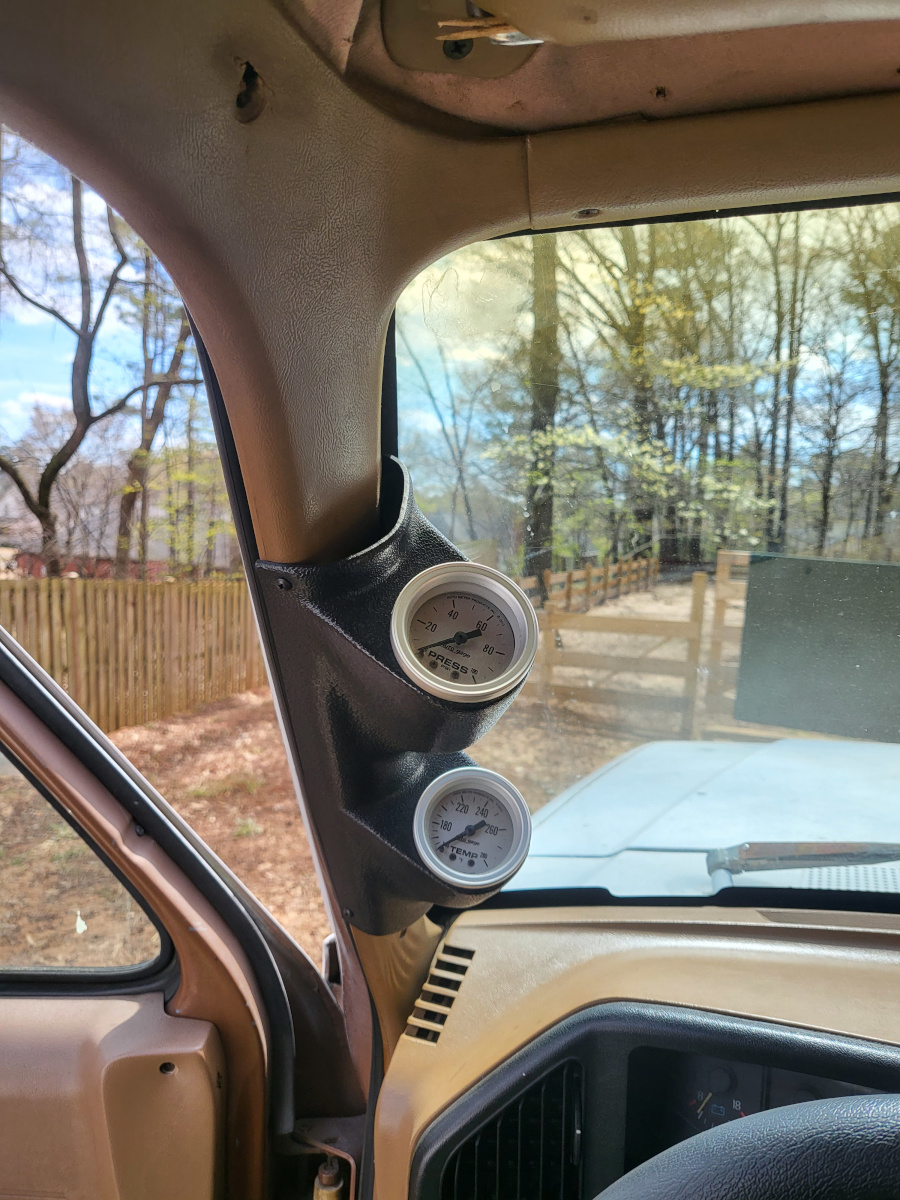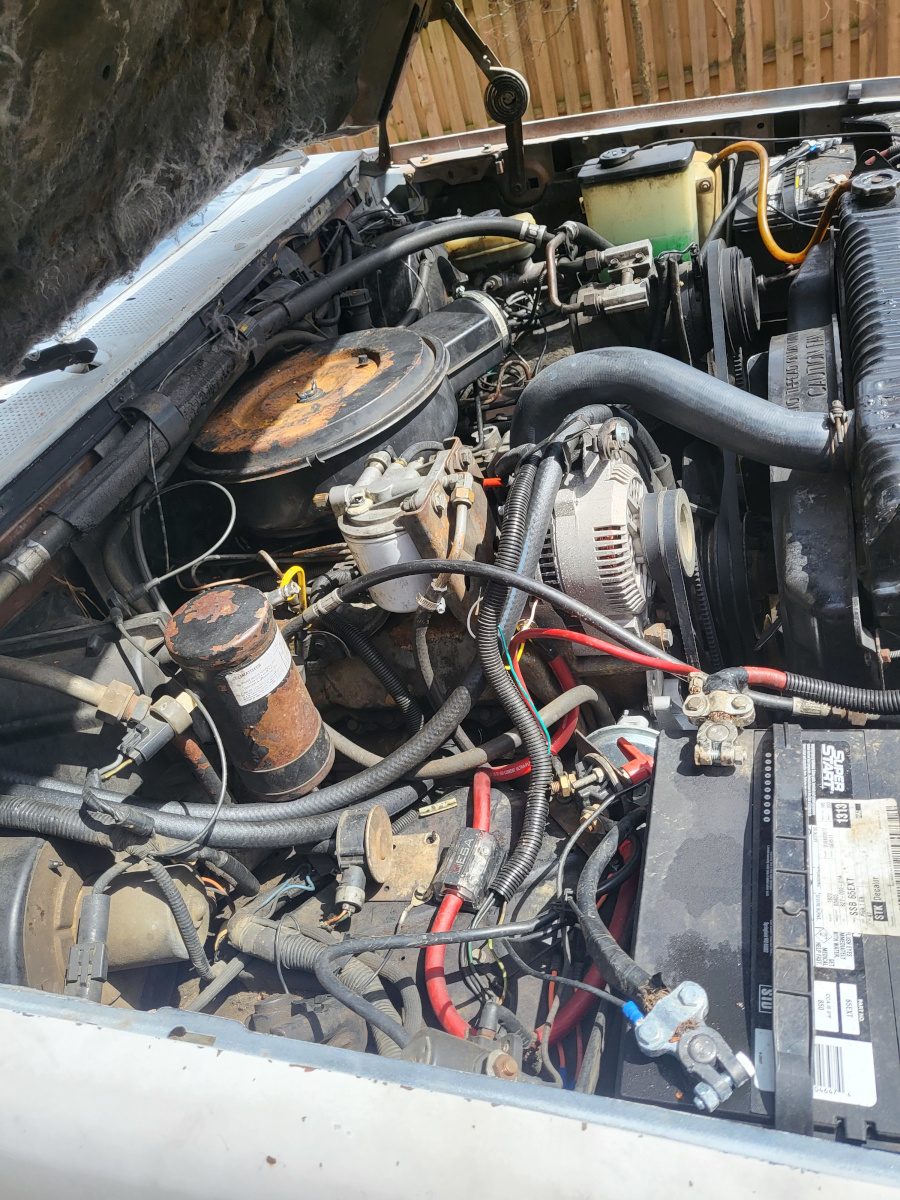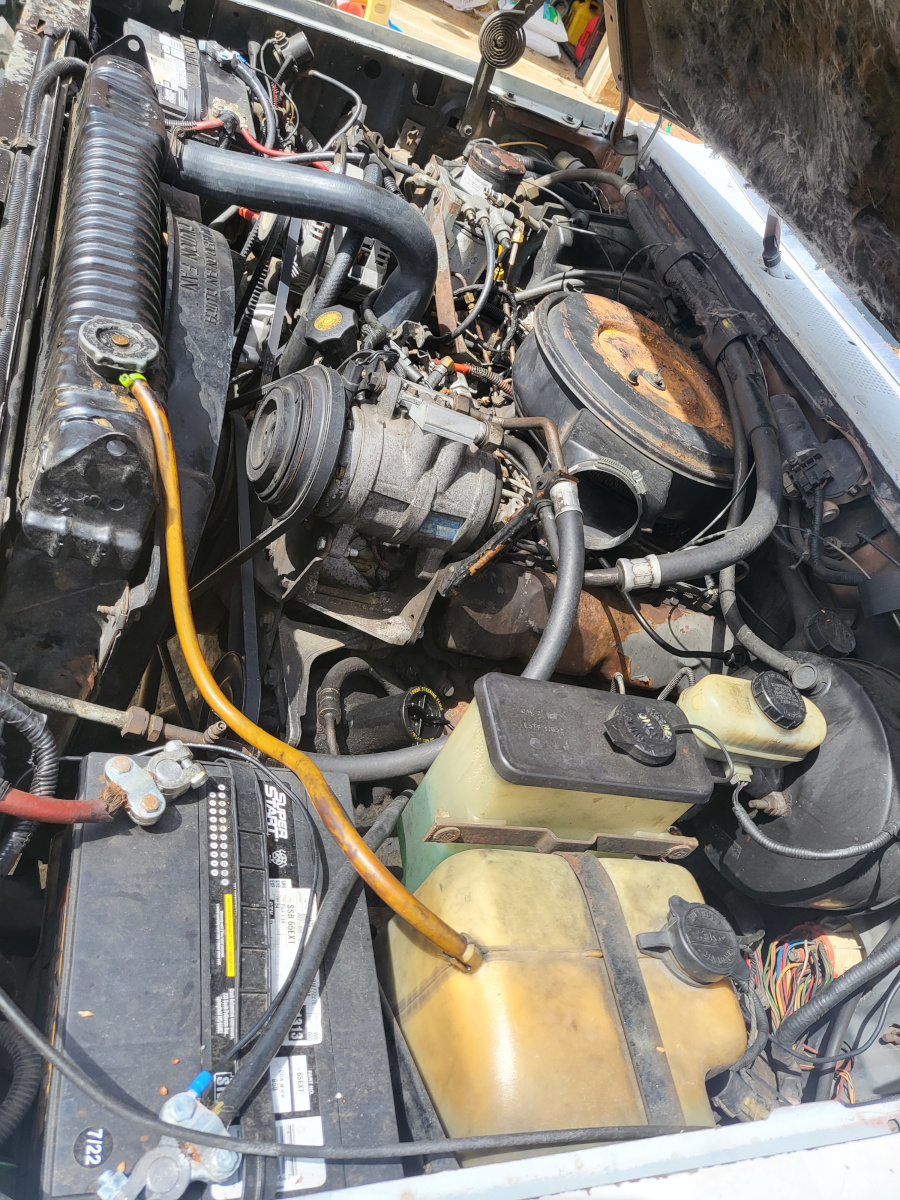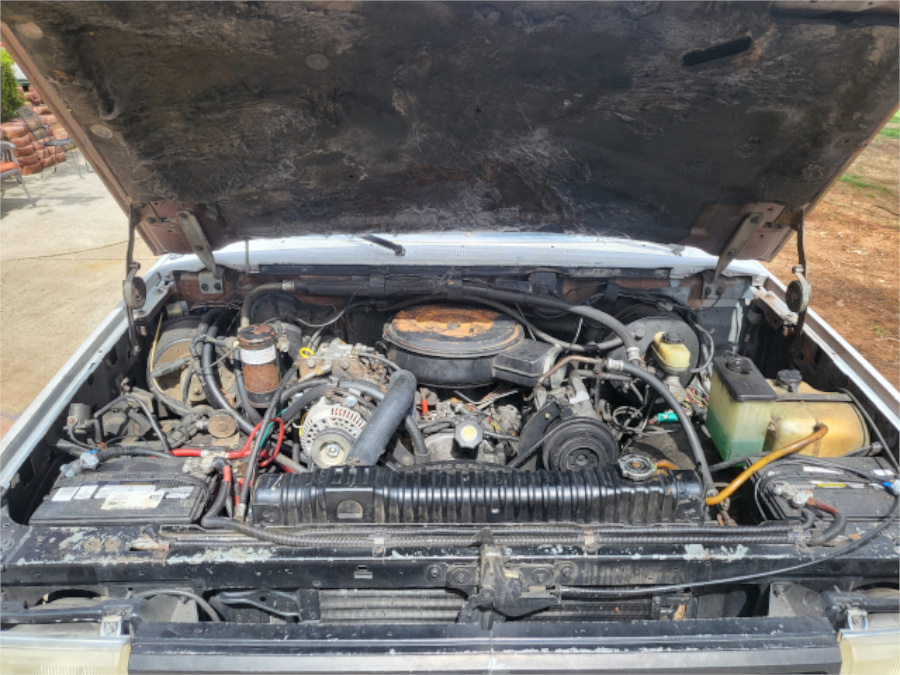 1989 Ford F-350
Madison, AL, 35757
Features:
Mileage 40,000 shows on odometer
Engine: 7.3L IDI NA Diesel
Transmission: Manual
Drive Type: RWD
Exterior: White
Interior: Brown
Description:
1989 Ford F-350 7.3L IDI NA Diesel 5-speed Manual 2wd Dually. No turbo but it is an
International Harvester IDI. This truck has the 4+Overdrive, ZF5 5-speed manual
transmission. The interior is mostly original with an updated stereo head unit and an added
floor speakers for rear seats. It is an International edition, with wooden trim on door and
ceiling of cab. With bench seats in front and rear it seats 6, with more than enough room for
car seats in the rear. Manual windows and door locks. Wired for CB radio with a small
antenna on the roof.
I have done a lot of work to get this truck running again. All of the below work has been done
since 09/2022.
New front brake calipers, rotors, pads, and rear drums with e-brake set tight.
Flushed the entire brake system from the Master Cylinder with fresh fluid.
New vacuum lines to master cylinder.
Front and rear tanks emptied and cleaned with new o-rings added. Fuel selector switch works
normally.
Added after-market in-line fuel pump along frame with manual power switch.
New fuel filter and lines in engine bay.
Aftermarket oil pressure sensor and engine temp gauge on A-frame.
New upgraded alternator with fuse.
New batteries (L&R) with manual disconnect switch.
New mechanical fuel pump with new lines in engine bay.
New glow plugs and glow plug relay.
New High/Low beam selector switch with upgraded relay setup.
Rear axle oil flushed.
Transmission fluid flushed.
Radiator and engine block cavities flushed.
New engine thermostat.
Pros:
Heat works wonderfully.
Front seat adjusts properly.
Drives smooth with 10/14 mpg.
Has goose-neck hitch setup.
Cons:
Original fuel-level sensors, both work but don't show proper fuel level when lower then 1/4
tank.
No key for door locks.
Wear on front seat bottom cushion in drivers position.
No AC, but system has been retrofitted with R134.
Rust and messed up paint on exterior
This truck is old and comes with the wear expected of an old well used truck. The odometer is
currently reading around 46,000, but the true mileage is unknown.