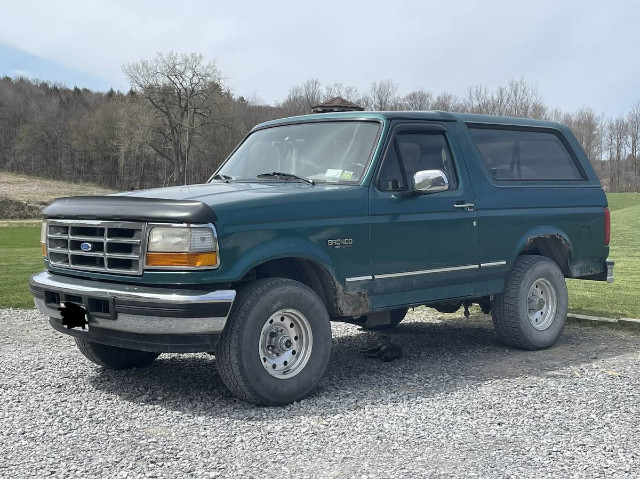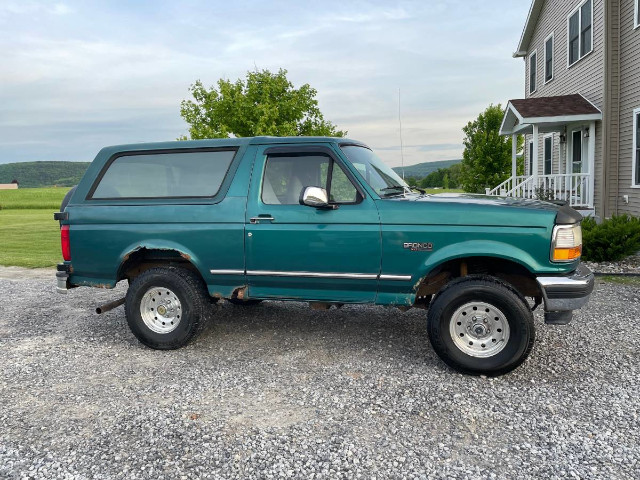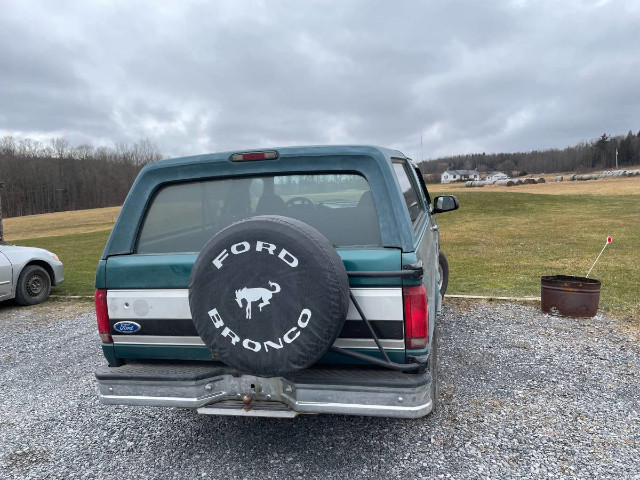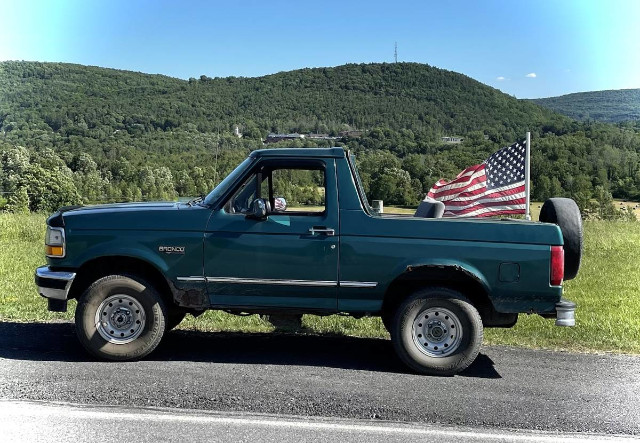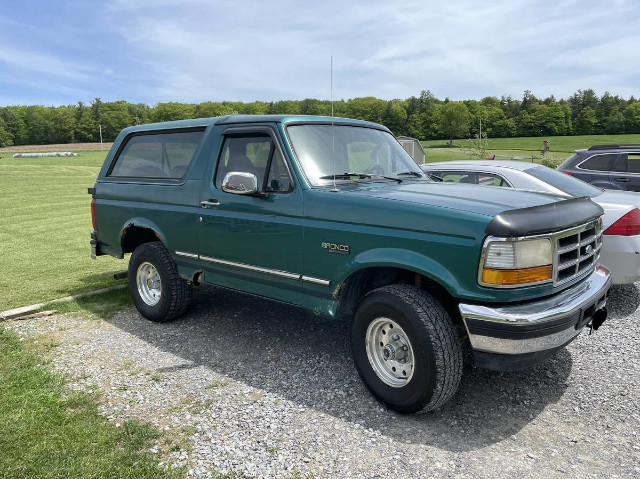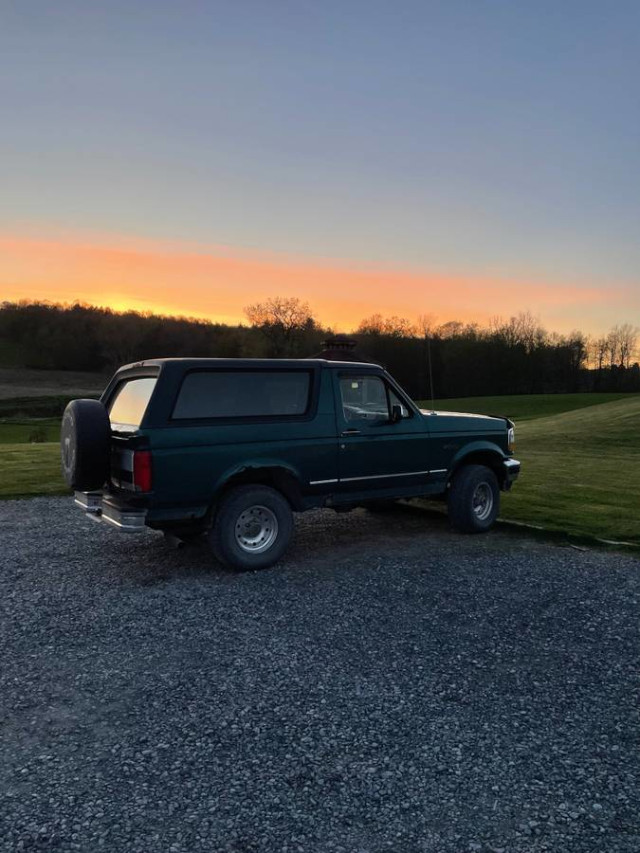 1996 Ford Bronco XLT
Berne, NY, 12023
Features:
Mileage: 189,000
Engine: V8
Transmission: Manual
Drive Type: 4X4
Exterior: Green
Interior: Grey
Description:
96 Ford Bronco xlt
189,000 miles
5.0L
Automatic
This bronco is great, needs a little body work but solid and frame is still completely solid. I recently put in a master cylinder, front shocks and springs. I get about 18mpg. It's a lotta fun and I've taken the top off multiple times. 4wd works perfect. I can negotiate some. Looking to sell pretty quick and I can work a schedule around yours. Currently on the road, inspected through January. Also have new cab mounts not installed. Took steps off but still have them, need mounting brackets though.