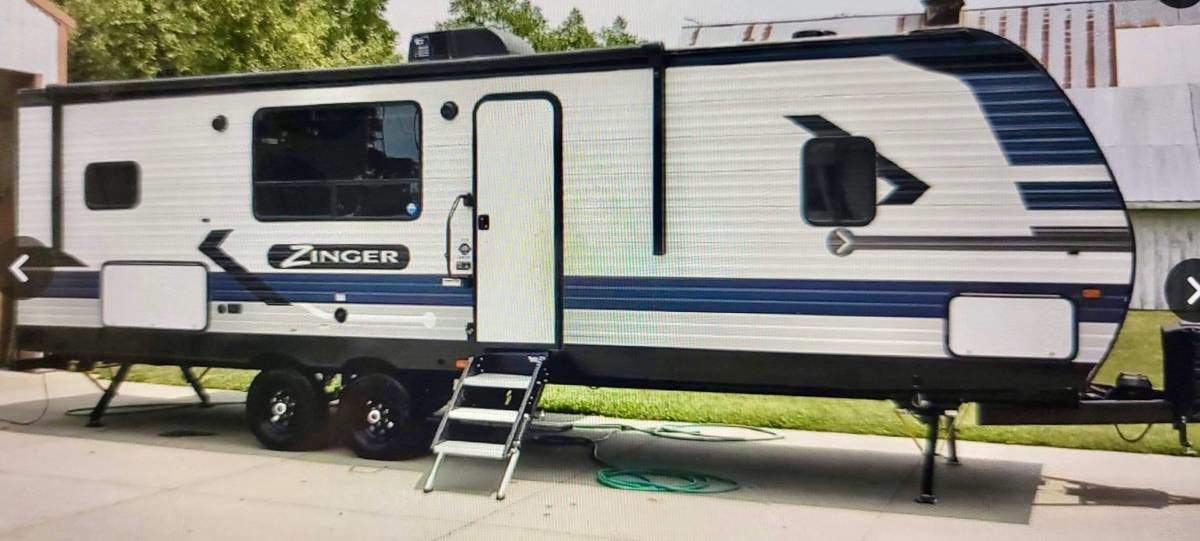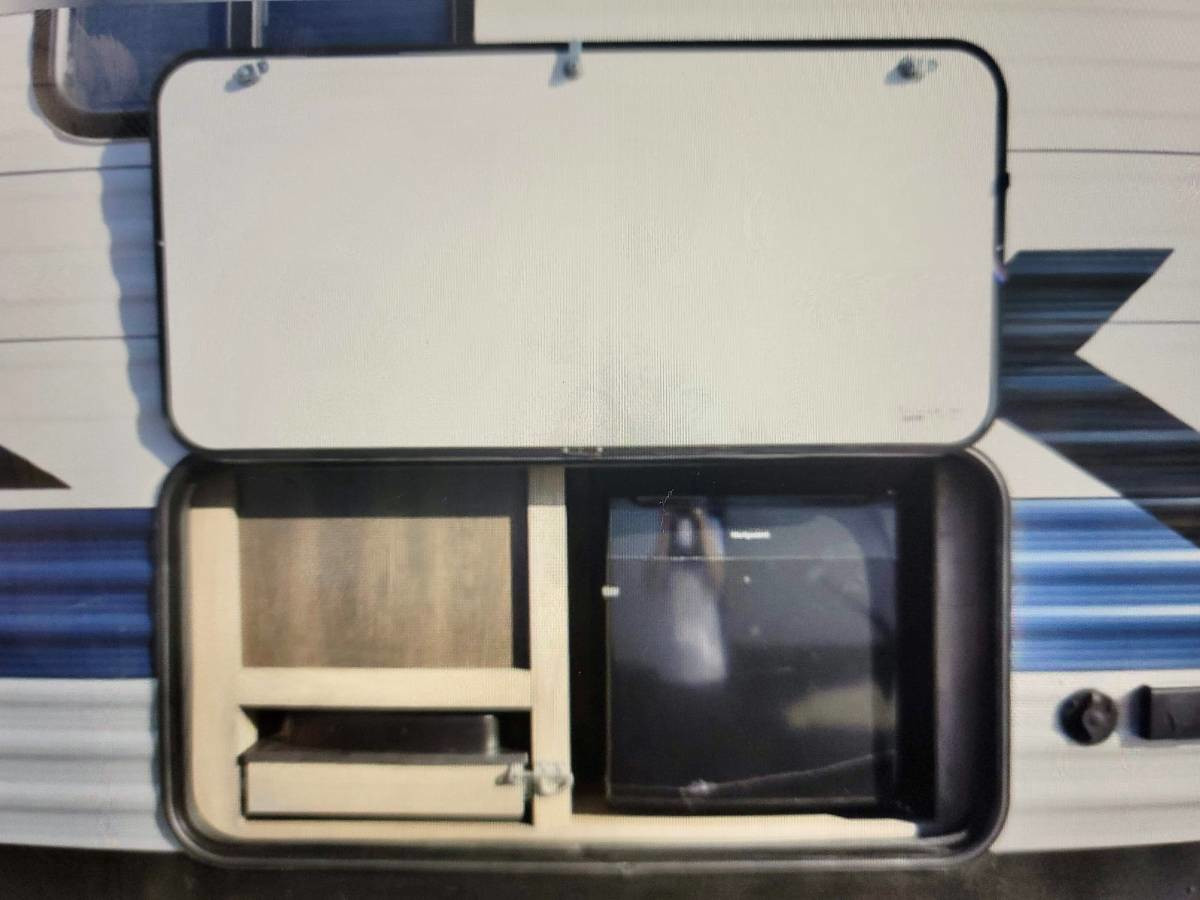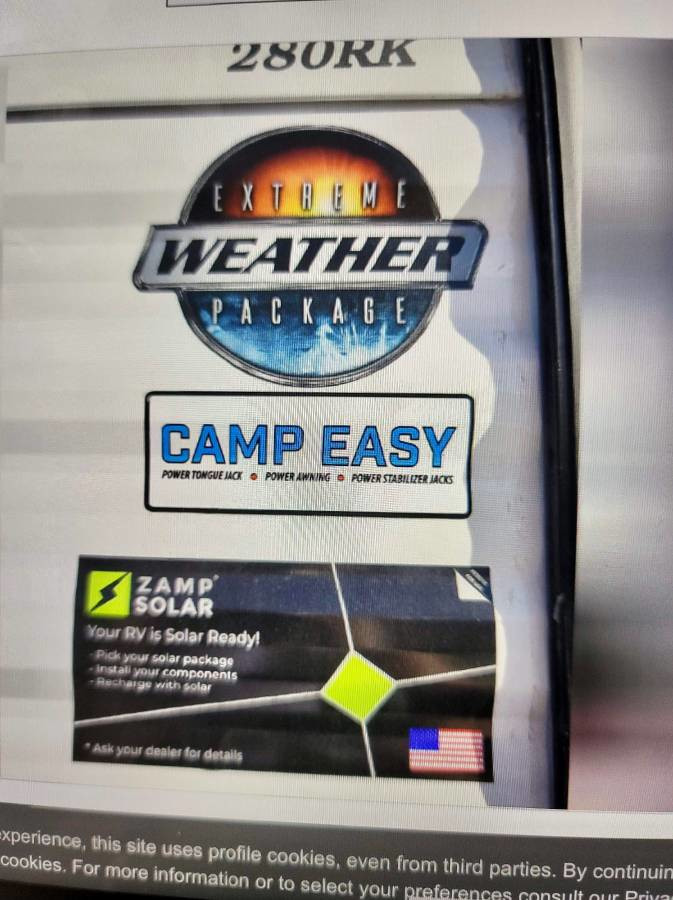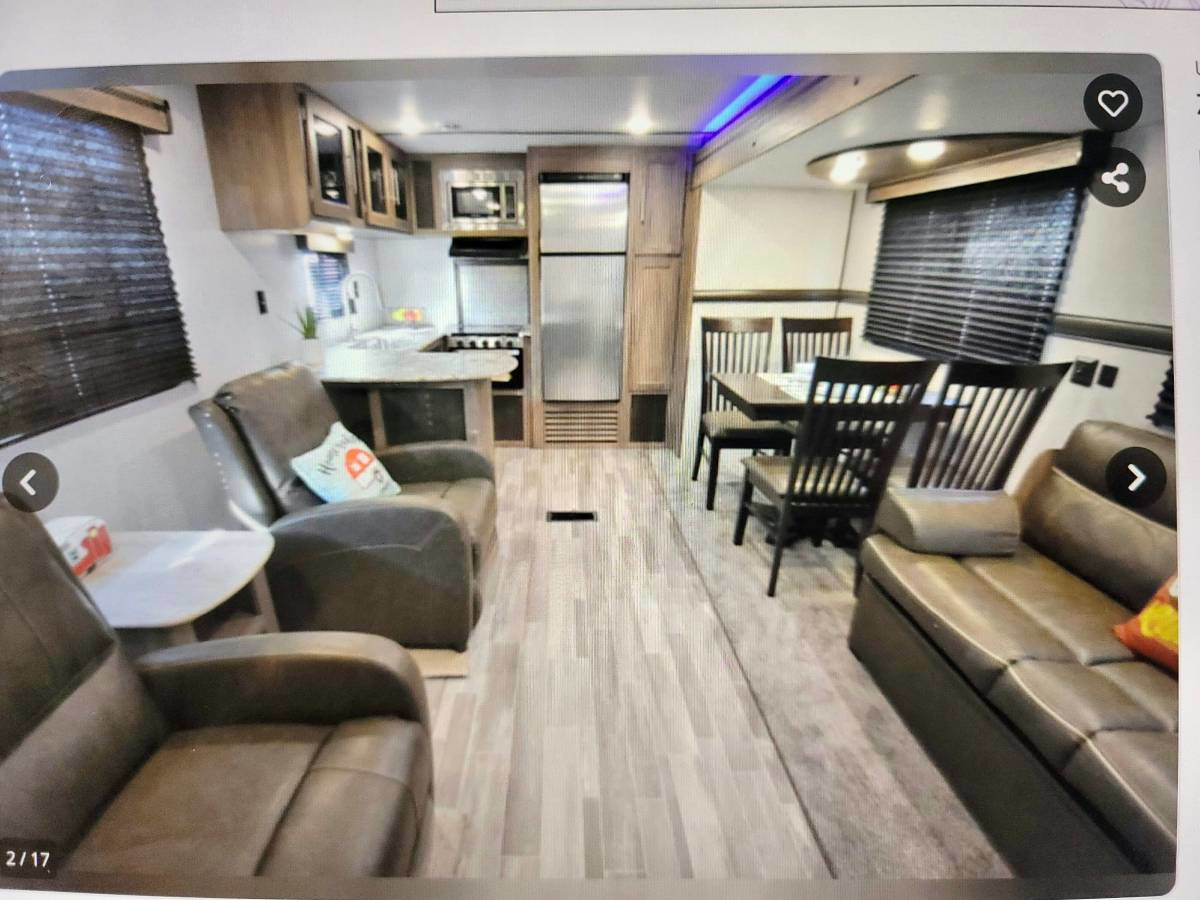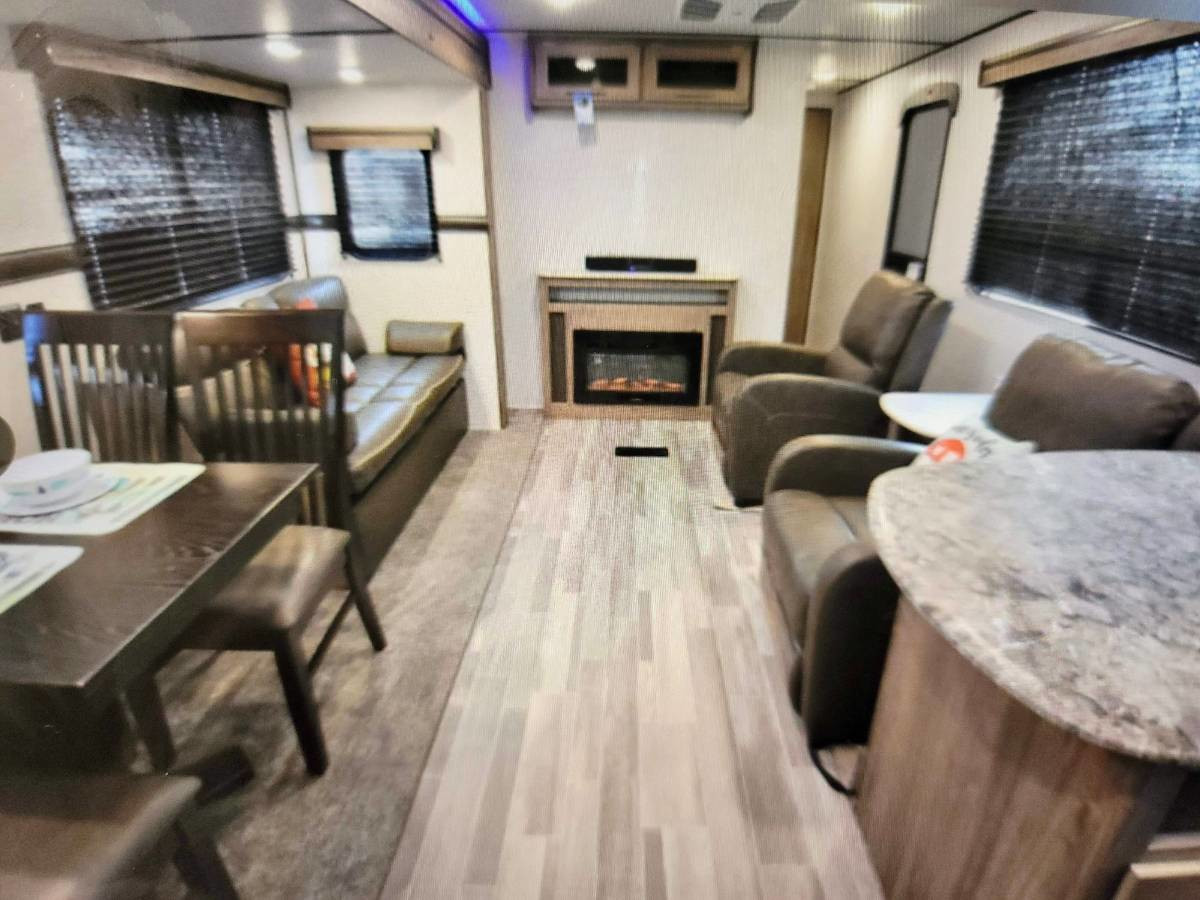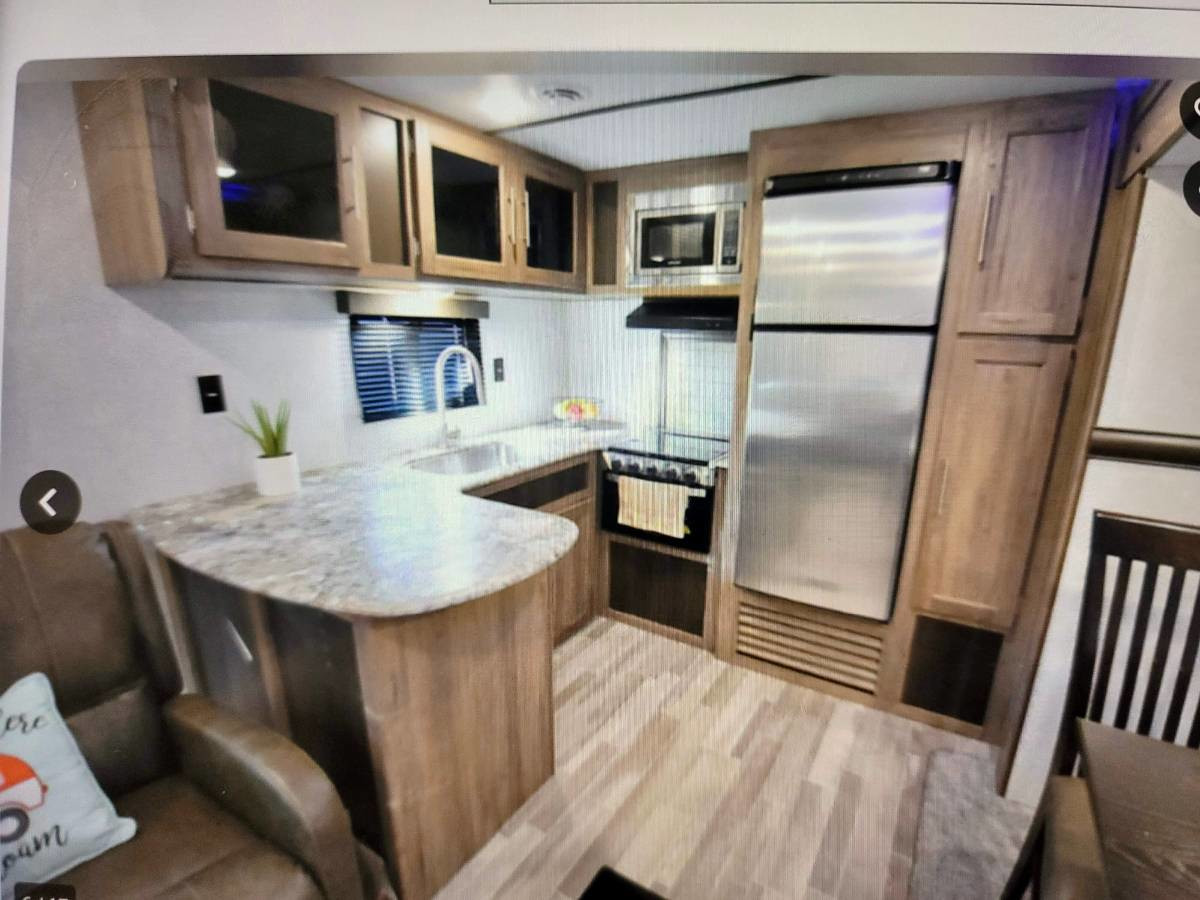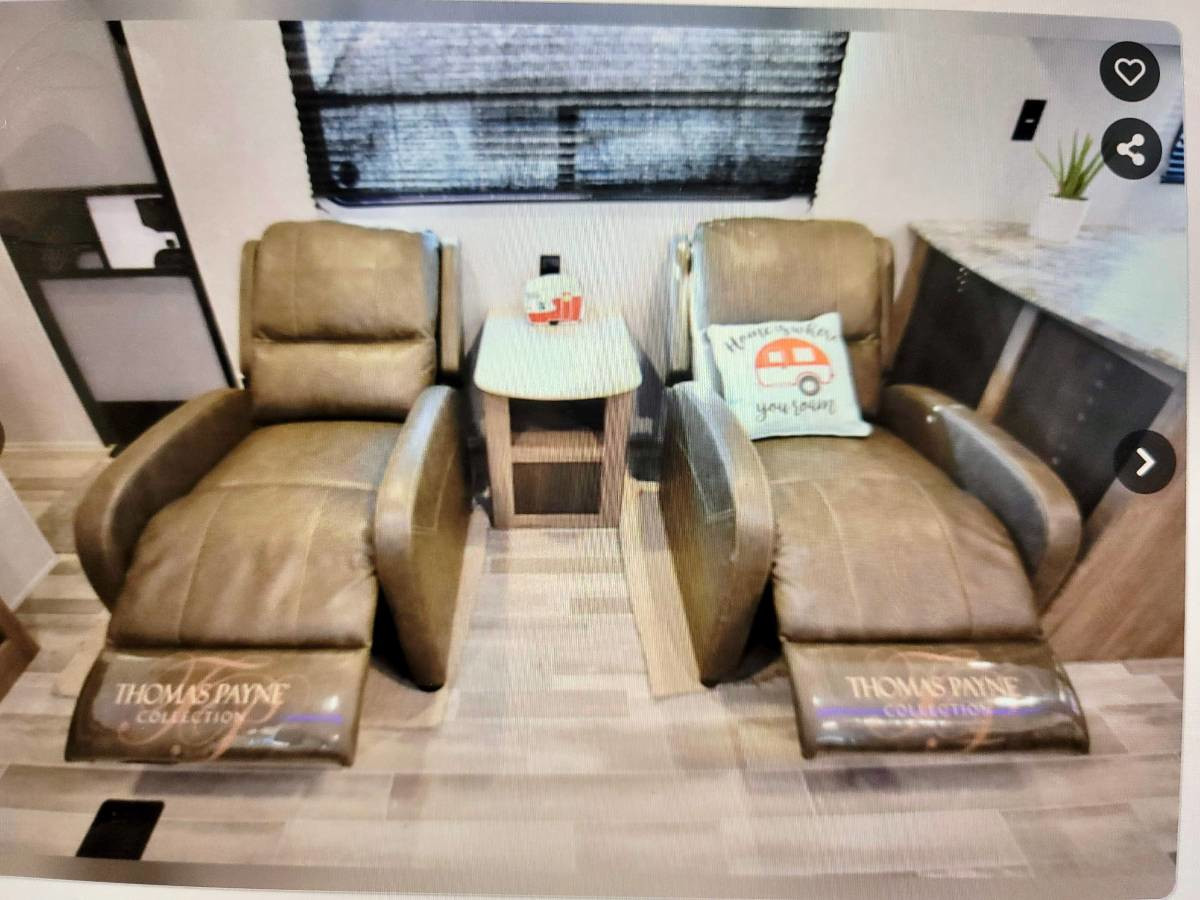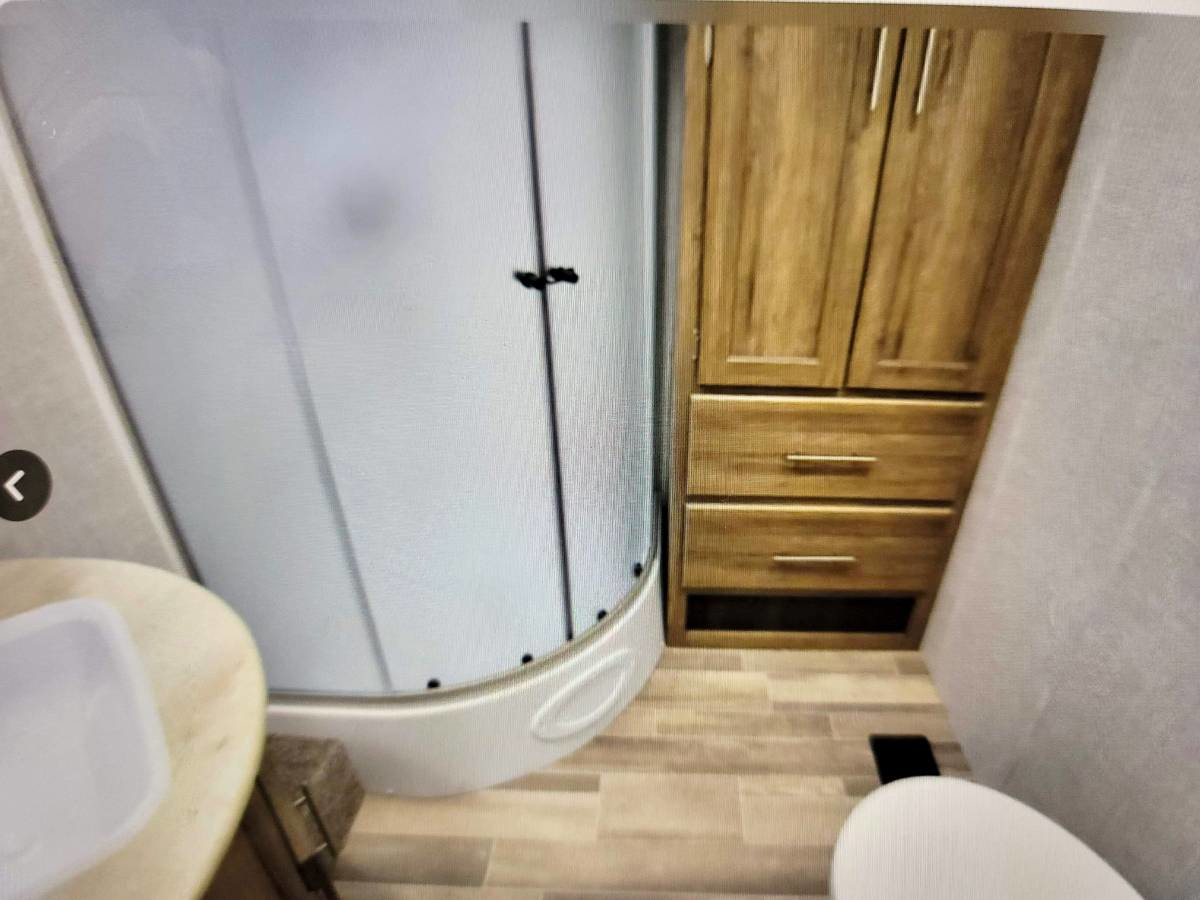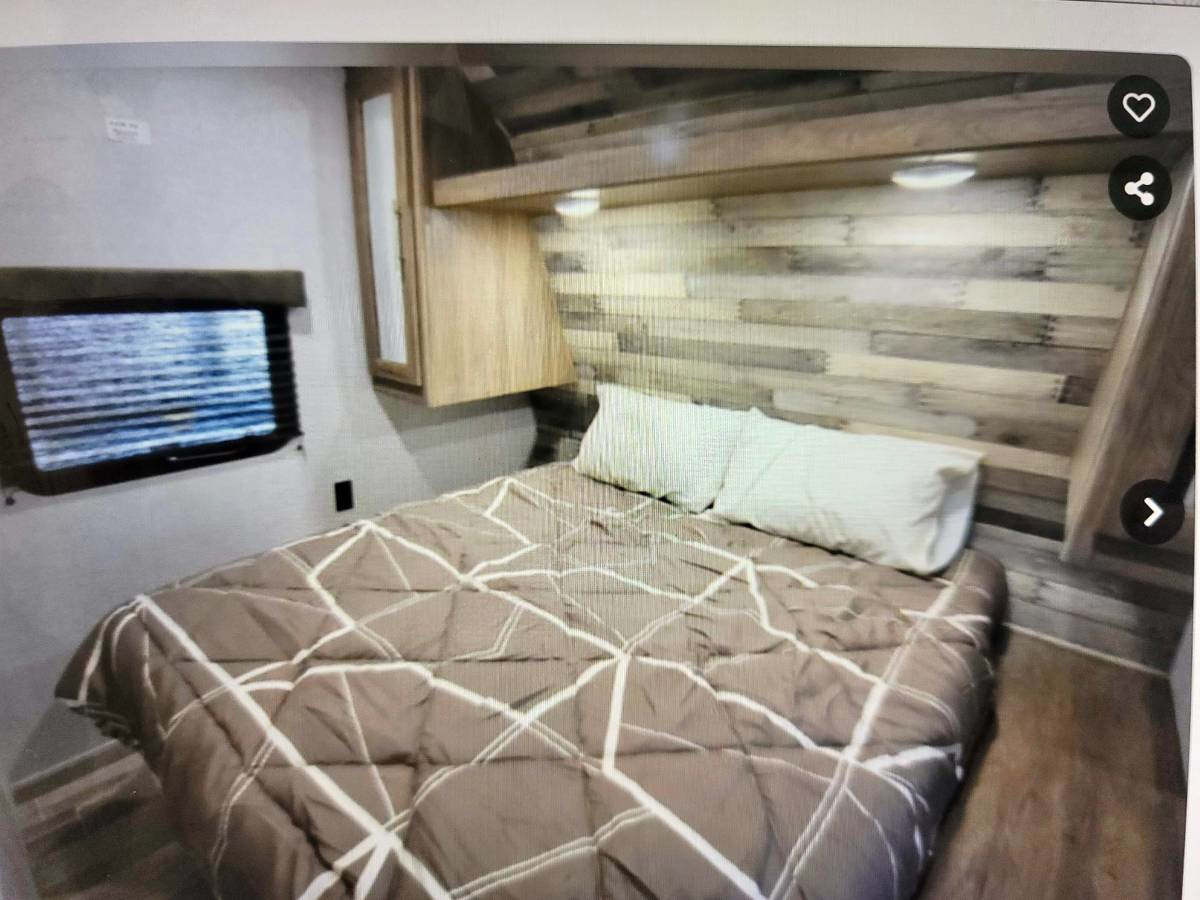 2021 Crossroads Zinger 280RK
Omaha, NE, 68135
Features:
Length: 32 ft.
Slides:1
Awnings: 1
Sleeps: 6
A/C Units: 1
Water Capacity: 51 gal.
Exterior: White
Interior: Light Gray
Description:
2021 Crossroads Zinger 280RK- seriously like new! The 2022 version that looks just like it were selling for 40-49k. We bought it from an older couple, who only used it 5 nights and then decided it was too big for them. The only reason we are having to sell it so quick is because my SUV cannot pull it like I was told it could!! I think it's the age (2009), because it does supposedly have a 'truck engine' in it. It started leaking fluids after only driving the RV home 30 minutes. Not good. We don't think it's a good idea to take it on long trips with my car and not interested in adding a new truck note to our budget! (So be sure you have a newer SUV whose parts can haul about 8k pounds or a truck) We went and bought everything to fill it and make the RV "ready to roll," so all brand new stuff is included (pots and pans, silverware, cooking stuff, trash cans, bins, pillows etc etc) that we spent close to 2k on alone. We didn't expect for this to happen, so make our loss your gain! I really hope someone enjoys all the stuff we bought for it and has a lot of fun in this beauty. Also will come with many RV magazines since I won't be using them until we get something that can haul an RV, plus the manuals.
Also comes with a rear view camera, good stabilizer bars, padlocks, balancing board things (no clue on technical name, but they're special made for it), and much more. We liked that it is "solar panel ready," which would be great for boon-docking. We priced it and Camping World in Council Bluffs was going to put them on for $1400-1600. Great way to not rely on electric to run the A/C etc Exterior is nice with the colors of blue, black, and white, and great awning with LED lights and outdoor speakers to boot. Ceiling inside is almost 7 feet, so it feels like you're walking around in an apartment and not an RV, which we liked. Lots of space and drawers and storage in kitchen (tons of counter space compared to most) and bathroom has a lot of storage and a big shower for an RV. There's also an outside kitchen and shower as well. Bedroom has walk around on both sides and storage space. Couch pulls out to make a bed, but would not comfortably sleep an adult. We were going to throw a twin air mattress on the floor instead for another person. They claim it sleeps 6-7. It totally does not, unless they lay on the floor, lol. I'd say 4 max as is, unless you took the kitchen table out. Oh! And it has an adorable electric fireplace with a TV above it (not in pic, but it's there, we were going to put it in the bedroom that has a hook-up for one too and get another for there) It really feels like an apartment and not an RV. One slide out where the couch and kitchen table are, big fridge, gas stoves on indoor and outdoor kitchen. And the recliners are SO comfortable it's shocking!
I could go on and on but best to come see it and let it speak for itself. Anyway, text to schedule a time to come see it, or call with questions!
Here's a video of what the inside looks like: https://youtu.be/TXbCCzK_Tgc
(That is NOT our RV, but it looks EXACTLY the same, except we have 4 separate chairs and a dining table that can be removed or moved when/if desired, which is better to me)